Is it worth going on the London Eye at night?  That was the question I asked myself when I visited London last month. The London Eye is open until 9pm at night, and I was keen to see what the experience would be like in the dark.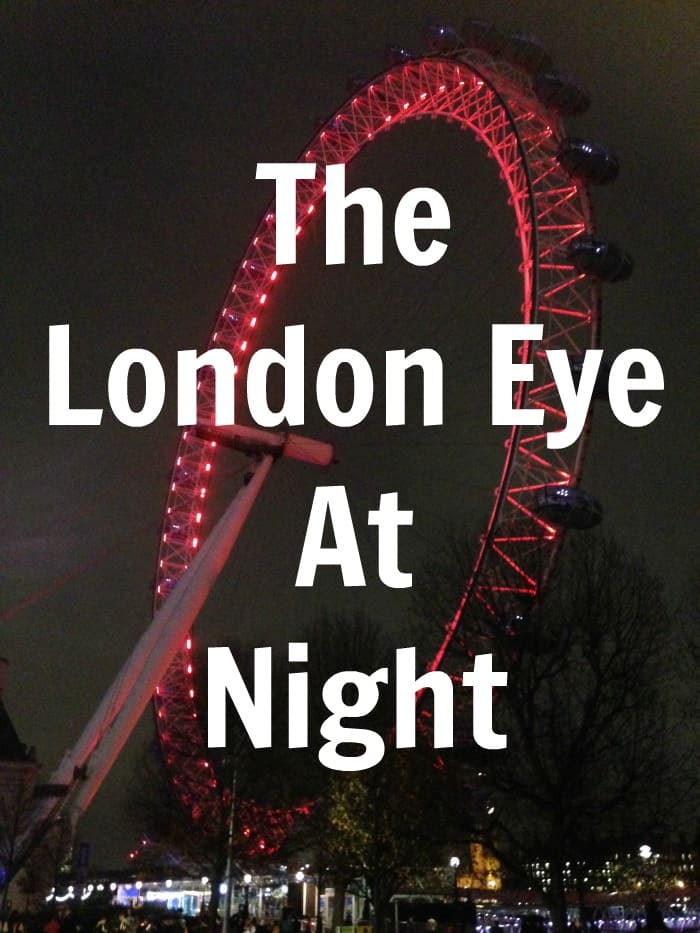 I waited for my friend to join me on a very wet night in December.  She was at work during the day so the earliest she could meet me was 6pm.  I had lots to do in the day, so this was perfect for both of us.  It also gave me chance to admire the big wheel from the ground.  It does look pretty spectacular all lit up at night.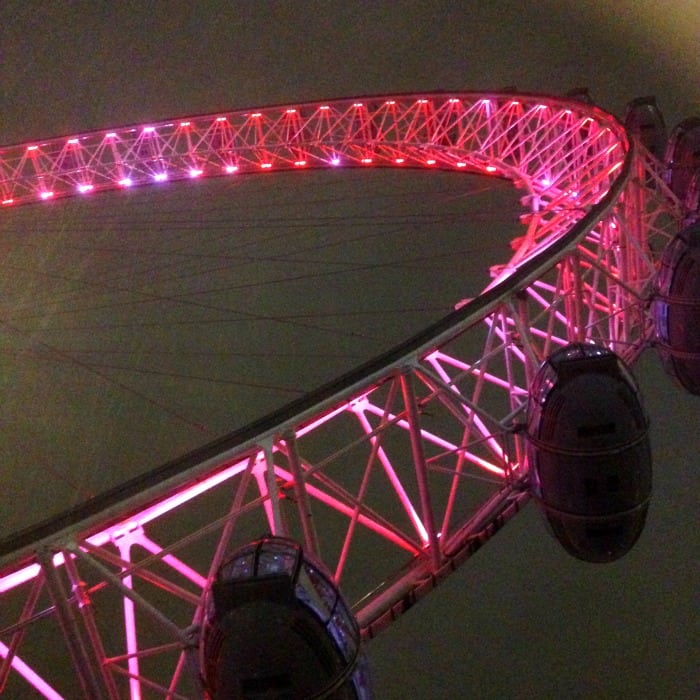 I've not been on the London Eye in the day time, but I guess on a overcast day in December night time might be the better option for going on it.  I was looking forward to a) getting out of the rain and b) seeing all the lights and enjoying the London skyline at night.
Getting On The London Eye
We had fast track tickets that we could use between 6pm and 9pm.  It meant we didn't have to queue, but to be fair there wasn't much of a queue for that time in the evening anyway.  If you're visiting at off peak times in the winter you could probably manage with a standard ticket.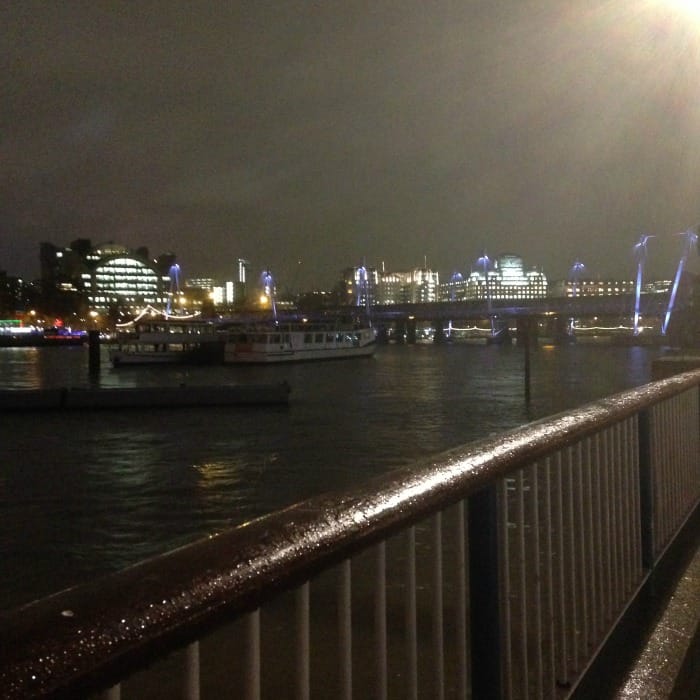 The London Eye is still rotating, albeit slowly, when you step on.  It was a little unnerving but there are people on hand to help you out.  Walking onto something that is moving plays havoc with your senses!
The capsule is completely sealed, so kept us out of the rain.  Sadly the weather didn't do much for my photography and I was struggling to use my DSLR to capture the view so relied on my iPhone.
Views From The London Eye At Night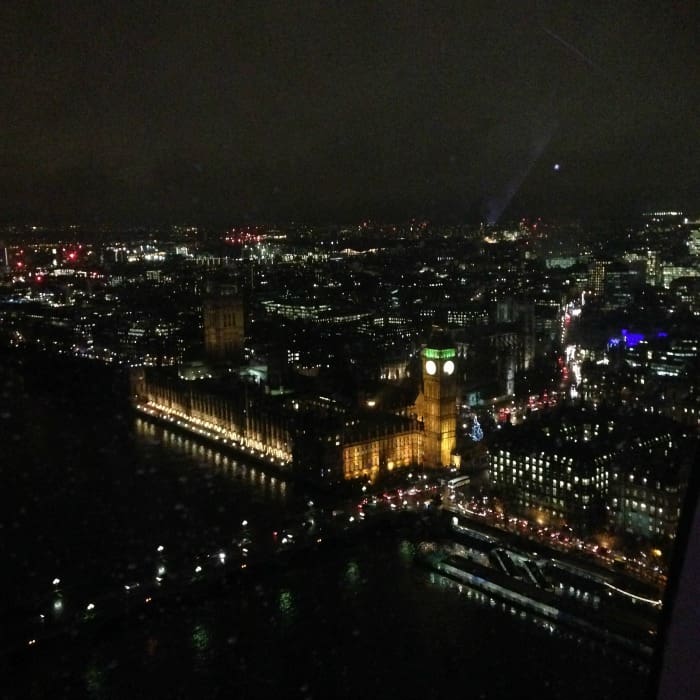 The London Eye takes 1/2 an hour to complete a full rotation, so it gives you plenty of time to take in the view over the city.  Possibly the most recognisable and iconic building you will see is Big Ben and The Houses Of Parliament on the other side of the Southbank.
The city  looks pretty spectacular at night and it was a lovely thing to do while catching up with an old friend.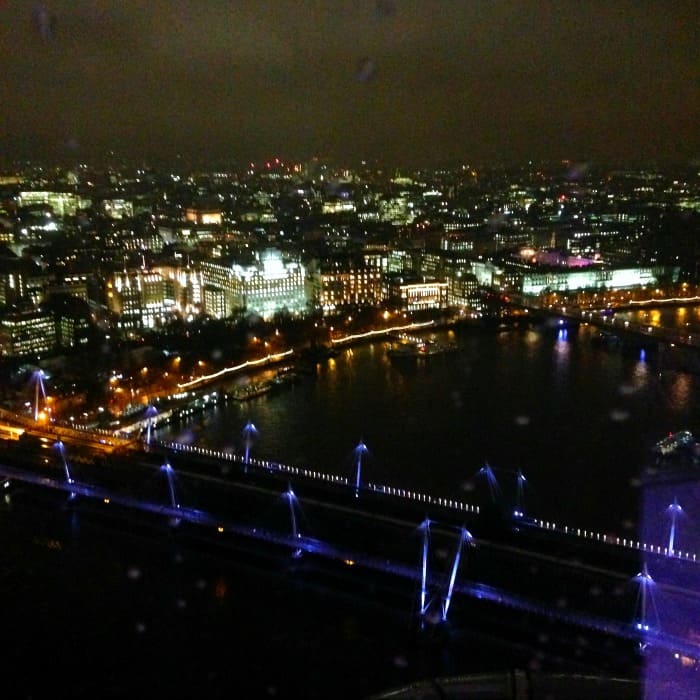 Prices start from £19 for an adult ticket to go on the London Eye.  I would look out for deals and offers when booking tickets in advance as discounts are available on various voucher code websites.
I enjoyed my London Eye experience and it was a great way to start our evening before heading off to Jamie's Italian for dinner.  I would be interested to go on it again in the daytime, to compare the experience.  I'm sure on a bright clear day the views are pretty breathtaking.
Thank you very much to the Coca Cola London Eye for providing me with complimentary passes to enjoy this experience in exchange for this post.