Games aren't just a fun thing to do with kids, but they also help to teach them new skills.  We were recently sent Bunny Jump from University Games to play with at home.  As well as wanting to review the new game that had arrived I wondered if it might help me out with a problem I've been having with my daughters.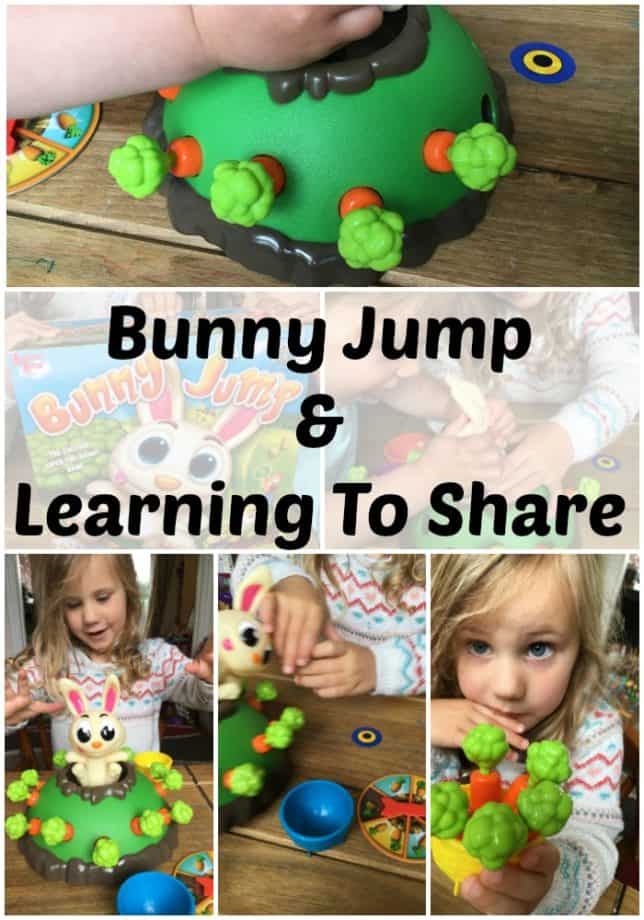 How To Play Bunny Jump
Bunny Jump is super easy to set up and is quite simple to play.  It's aged from 5 years old, but my daughter who is 4 managed to understand the rules just fine.  We popped all the carrots into the holes, and put the bunny in the middle.  Each player takes it in turns to spin the dial, and then follows the instructions for their turn.  It could be take one or two carrots and pop them in your basket or miss a turn.  You could even be asked to take one out of your basket!  Eek!
At any moment the rabbit could jump out of his hole and you have to try and catch him.  When he does, the player with the most carrots in their basket is the winner.
Seeing as Little Pudding is only 2, we tried a simpler version of the game which worked just as well.  Instead of using the dial, we just took it in turns to pull carrots from the rabbit hole, and when the rabbit jumped the person who caught him was the winner.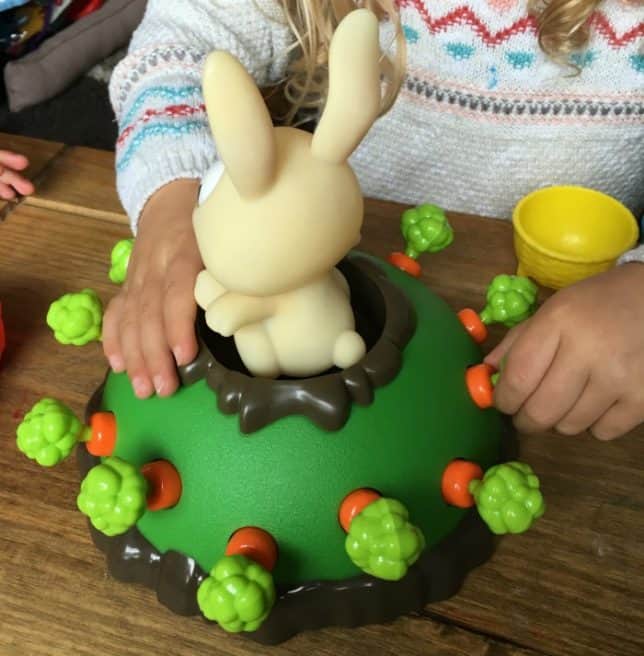 Games Help With Social Skills
Now my little girls aren't ever so good at sharing and taking it in turns.  They are both still very young and these are concepts that they are both still getting to grips with.  Bunny Jump was a useful activity for us to sit down and do together and I could help them both to understand the idea of playing the game together and that we needed to take turns.
I'm not going to say that after a few games of Bunny Jump we are now living harmoniously and no one in the house is snatching toys.  Both my children are still learning and they have a way to go down this road just yet.
Bunny Jump is a fun and easy game for young children to play, and it does help them to not only have fun together but appreciate why we have rules and that taking turns makes things work a lot better sometimes.  We will definitely be playing Bunny Jump regularly in the hope that they learn to play together better and enjoy each other's company more.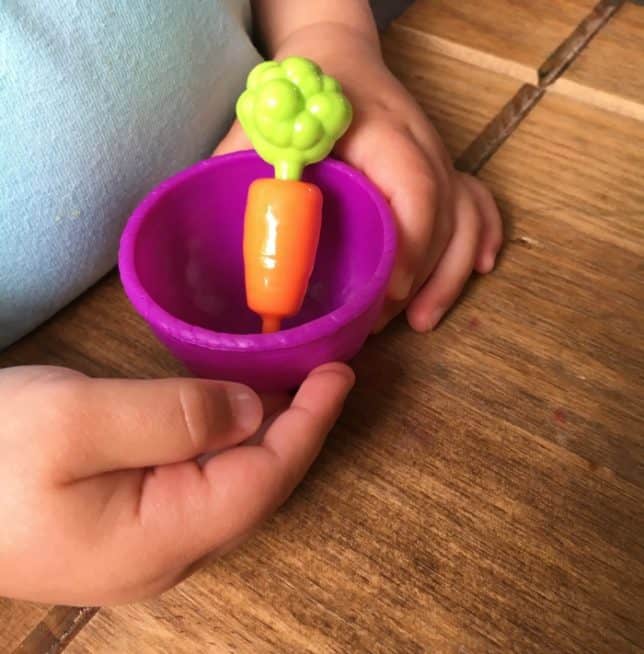 I loved the game as a parent, as it was simple to set up and saw that it really appealed to the girls with the cute bunny and the carrots they had to pull out.  I see it being an activity that I can go to when we are having rainy days indoors and they are getting a little frazzled with each other.  It's another thing I can use in the parenting tool kit to help them develop their social skills and support their relationship as sisters.
We were provided with the Bunny Jump Game by University Games in exchange for this review but all thoughts and opinions are our own.