It doesn't take a lot to upset the apple cart when kids are involved does it?  We changed gym class today, so that Princess could go without me.  I'd wanted to do one more term with her ideally, but her little sister isn't happy to be carried round for the session now she's more mobile, so it's forced the issue.
Princess is an independent character, and declares frequently her desires to 'do it herself', so I'd hoped the change would be well received.  We were due to leave the house later too, so it was all sounding like a winning formula wasn't it?  Wrong! Before we even left the house it descended into chaos, over the toothpaste of all things.
We all troop upstairs, for our bathroom duties before getting ready to leave the house.  Little Pudding has to wait in her cot, which she clearly isn't happy about.  We'd only be a few minutes, right? Wrong!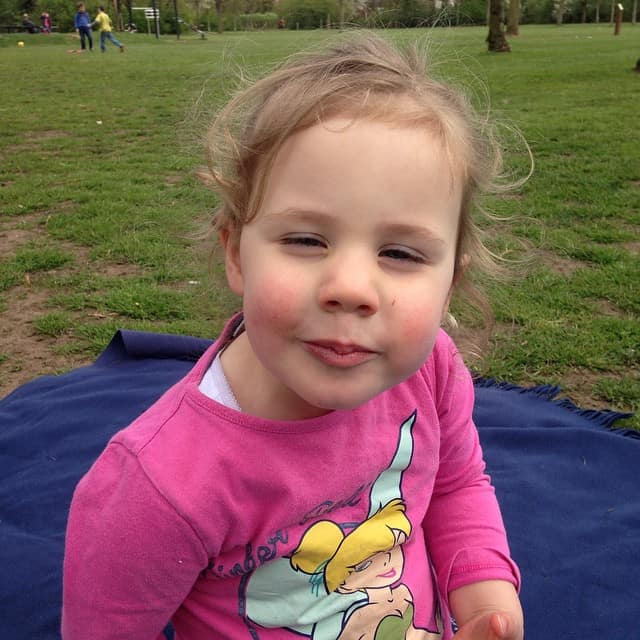 Princess demands to apply her own toothpaste and in the name of encouraging independence and an easy life I let her, and continue to brush my own.
Now, what on earth was I thinking, turning my back on her for a second like that. When I looked back to check her progress she was sucking the toothpaste out of the tube like the kid who hadn't had enough breakfast.  Trust me, she'd had had enough breakfast!
With the baby's cries increasing in volume in the background and pressure mounting to get us out the door, this was the preschooler rag to a parenting bull.  My cool was lost and Princess quickly began her own wailing chorus and took her protest to the stairs refusing to let an actual toothbrush near her mouth.
I think it's the surprise that catches me out.  When I think this can't possibly go wrong, and it does, we just clash as I  try and stop her eating a tube of toothpaste and she's desperate to consume as much as possible before Mum confiscates it.  It's a slippery slope isn't it, in more ways than one!
Princess is a bright, confident and fiercely determined child when the mood takes her.  They are qualities I certainly don't want to quash over a tube of toothpaste. Given the right outlet, these characteristics could take her far in years to come, but at the minute they are proving challenging having been used to the more laid back version in teen.
Right now I think I best prepare my parenting toolkit for more surprises, as the path of locking horns is a frustrated one of wasted energy.  I'm not sure how I'm going to crack it, I'll start with more deep breaths and counting to ten, and try not to let her behaviour surprise me in the morning dash.
What are your tips for defiant preschoolers?  I can see I'm going to be working on this aspect of parenting for a while!