I have just got back from my second #blogcampuk hosted by the fabulous Tots100 team and their partners, Frank PR and Cow & Gate.  120 bloggers swarmed to The Studio in Birmingham for an awesome hangout  and bucket loads of coffee.  Just as well as my blogging bestie, Kaz from Ickle Pickle was up at 3am to get to the venue on time!  Now that's dedication for you.
It was amazing to feel the energy of having so many creative folk hanging out in one place with an appetite for taking their blogging to the next level.  The day was packed with great speakers sharing their knowledge to support the blogging community. With pens, cameras and phones at the ready we were a social media sponge poised to soak up the gems that were being thrown our way.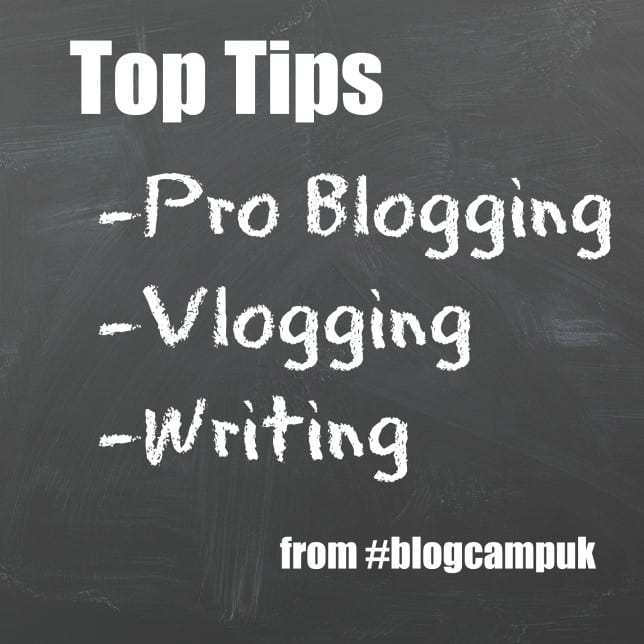 After a fab opening from Flea and the awesome Sally Whittle we gathered our worldly possessions and headed of to our first session to arrive in the wrong room!  Whoops! About turn and back downstairs for Pro Blogging with the lovely Penny Alexander and Becky Goddard Hill.  What a cracking pair of ladies and here's the low down of what they had to say.
Pro Blogging
A Professional blogger is just someone who earns money from blogging.
It's hard work, takes way longer than you think and is even crap sometimes.
As your audience grows, expect negative comments.
Have faith in yourself, network and put yourself out there.
Learn how to sell and market yourself. If you need help with this, why not look into something like l.a seo experts (if you're in the US) to help with the digital marketing side of your blog.
Be prepared to give up your privacy
Charity opportunities give positive exposure and create good blogging karma.
Time management is crucial to keeping on top of your workload.
Set yourself goals and make a plan to help achieve them.
Invest in your blog design to attract brands to work with you. Most people use WordPress when it comes to the design of their blog, and this requires a good wordpress hosting provider, which can be found at many sites on the internet.
Think about the other ways to add value to your blog and develop different income streams i.e. ebooks, speaking, videos etc
Have a professional, up to date media pack.
Collect testimonials about your work, screen grab tweets where people have bought products from your reviews etc.
Have a sliding payments scale and be flexible with clients.
Don't fall into the trap of worrying about what opportunities others have, as it's a big pond and things will come your way too.
There was also an awesome session from vlogging genius Helpful Mum.  Here's the lowdown from her session to get you (and me) started on our vlogging journey.  Let's nail this thing, right!
Vlogging
Vlogging is a way of sharing stories, reviews, days out etc on camera.
Vlogs get more interaction, creates more opportunities and generates more income than blogging alone.
Set up your YouTube channel with banners, thumbnails and branding.
Be relaxed on camera, if you're not viewers will find it difficult to watch.
Vlogs reach out to viewers in a really personal way.
Don't leave a pause at the beginning of a vlog, you need to hook people straight away.
To get started all you need is a phone or camera, a tripod and some editing software.  Know your editing software inside and out.
Always film with your phone the right way round to avoid the black bars at the side.
Use widescreen
Make sure you have good lighting and think about sound.
Look into the camera to help you connect with your audience.
Pretend to be someone else to help you get over your nerves.
Have a short welcome video to tell viewers what they can expect from your channel.
Always check the copyright situation when  using music on videos.
Tell a story with your videos, and stick to it. Edit out unnecessary shots, no matter how cute they are!
Keep transitions between clips simple.
Don't forget to transition changes in music too.
When you publish a video the first 48 hours are crucial in terms of promotion.
Organise your channel with playlists and featured channels.
Use keywords first in your vlog titles.
Use end slates to guide your viewers to vlogs they might like to watch next.
Possibly my favourite session of the day was about writing tips from Fiona who worked as a journalist with the BBC for over 20 years and now runs courses on how to improve writing skills.  Her tips were awesome.
Writing For Your Blog
Great story telling is essential for an engaging blog.
Develop your characters who feature on your blog, including yourself.
Make reviews more interesting by featuring a character like the waiter at the restaurant.
Make the top line interesting to hook the reader.
Your structure doesn't always have to be chronological, start your blog post with the most interesting thing you want to share with your readers.  Often it's what you'd tell your friends in the pub about what you did that day.
Use simple, clear and easy to understand language.
Keep sentences short. Be concise.
Use the delayed drop to tease your readers to create suspense.  This is when you allude to what is going to happen or refer to it without giving the reader all the details.
Blog camp is an amazing resource for bloggers, and best of all it's free.  It's a fantastic learning and networking opportunity for new and established bloggers.  If you are at all nervous about attending, it really is one of the friendliest atmosphere's I've experienced.  Connecting with bloggers attending before the day is a great way of settling those nerves.
If you  found this post helpful, please do share it with your followers.