Do you enjoy travelling?  You probably think that's a rather odd question. Who doesn't enjoy travelling and visiting new places? I think a lot of us do don't we?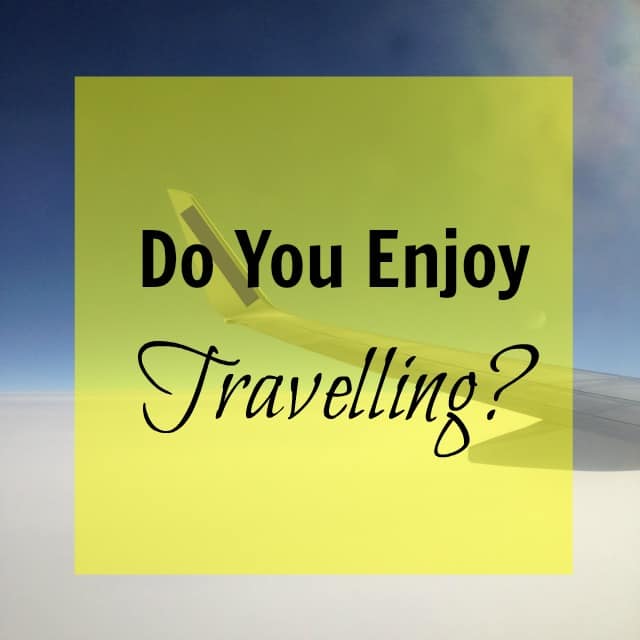 I mean, do you actually enjoy travelling itself? The act of getting from one destination to another? I still find going on a journey very exciting, from the very moment I leave the house and shut the front door behind me.  You'll never get an 'Are we nearly there yet?' from me, as I love the 'getting there' too!
Travelling Is Cathartic
Take our recent trip to Costa Brava for example. When I went to bed, I shared some of the excitement my 3 year old was brimming with about going on holiday. I really had to fight with it to get myself to sleep!  When the alarm went of at 5am, I was out of bed like a shot to put the last things in our suitcases and finish getting organised for our trip.
Driving to the airport, leaving work and all the chores behind us, is something that I find very cathartic. I enjoy being at the airport, chasing the kids around and watching all the passengers get ready for their travels. I often wonder if they are going on holiday and where they might be flying too, and if it's somewhere I'd like to visit one day.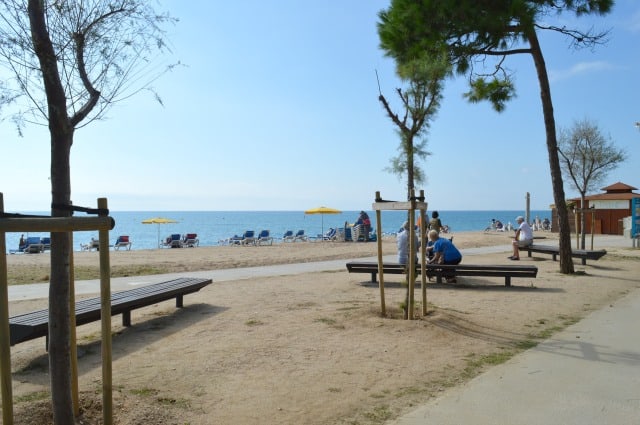 Flying Is Still Exciting
I still find flying very exciting, no matter how many times I go on a plane. My husband unfortunately isn't quite so keen, and has got more nervous about getting on a plane over the years. I told him to go and speak to the doctor about it, and they gave him some medication that helped. It was so effective it knocked him out for the 2 hour flight to Barcelona. Fortunately the 1 year old fell asleep too, otherwise I would have had very busy keeping 2 small children happy on a plane. Instead, my 3 year old daughter and I could play cards and enjoy the stunning views.
Leaving home hundreds of miles behind and arriving at the airport is a great feeling. I love knowing I'm getting closer to my holiday destination and I've left day to day life far behind me.
From the minute I step off the plane and into the warm climate I'm soaking up every aspect of the country I'm visiting. I like watching the people, hearing the language and thinking about what local food will be on offer.
Taking A Transfer
We have always chosen to get a transfer from the airport to the hotel or apartment where we will be staying. We find this to be the most convenient way to travel with children, who are often flagging by this stage in the trip due to the early start they have had. We have found local transfer companies like atlastransfers.com really efficient at getting us to our hotel. They take all the stress out of the last leg of the journey. Catching trains or local buses can be really stressful with a tired family and lots of suitcases in tow. This way we don't get lost and we know the driver will get us to our hotel as he has probably driven this route many times before. It gives us all the chance to relax and watch the local scenery go by until we reach our hotel.
So for me, the answer is yes. I enjoy the travelling, as well as visiting beautiful places like Catalonia. It's just as well, as we are going to Spain again next week and I'm going to be doing it all again. I don't know who is more excited, me or the 3 year old.  We are very much looking forward to our girl's holiday, with lots of visits to the beach and plenty of sight seeing together.
This is a collaborative post