One of the best things about Norwich is its incredible history.  The Norwich of the past is still very much present in the towns' beautiful modern landscape. There are so many fascinating places to visit within the town, but in a short break it would be impossible to see them all.  Starting with these 5,  from the Plantation Gardens to the Norwich Market, and you are guaranteed to learn a little more about Norwich history.

Image source: Gerry Balding via Flickr Creative Commons
The Cow Tower, Norwich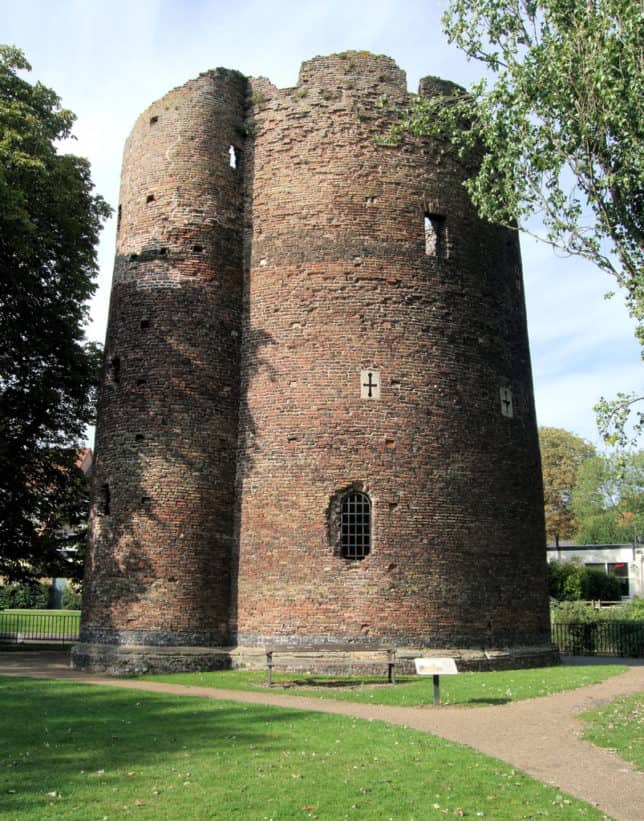 Image source: Jim Linwood via Flickr Creative Commons
Located by the River Wensum, the Cow Tower is a standing testament to Norwich's rich history. Built in the late 1390s, this monument was once an impressive weapons arsenal constructed to guard the town from English and French rebels.   It is thought to be one of the first artillery blockhouses in England. Now you can visit the site for free and explore a piece of medieval history up close – for more information, click here.
The Royal Arcade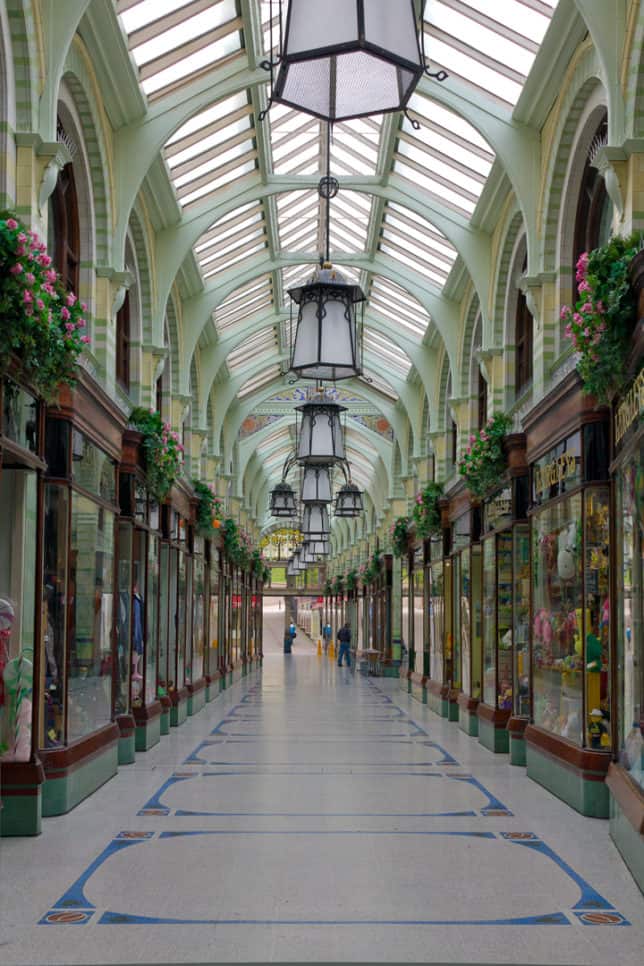 Image source: Colin via Flickr Creative Commons
In the heart of the town lies the Royal Arcade, a beautiful mall constructed in a stunning art nouveau style with high, arched ceilings and intricate stained glass windows. Designed in 1899 by noted local architect George Skipper, the Royal Arcade is home to beloved Norwich institutions like the Colman's Mustard Shop & Museum and Langleys Toymaster, as well as delicious restaurants like Jamie's Italian and independent boutiques like Digby's Chocolatiers.
The Plantation Garden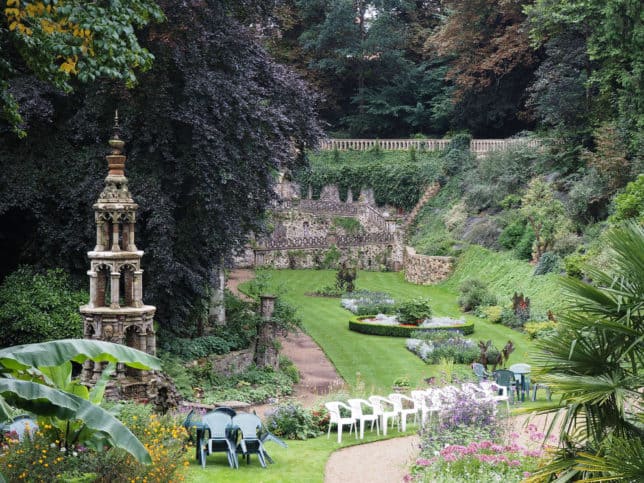 Image source: Ungry Young Man via Flickr Creative Commons
With elaborate fountains, lush flowerbeds and forested walkways, this Victorian garden is a peaceful paradise – perfect for a picnic or an afternoon stroll. These gardens were once an old chalk quarry but later developed by local furniture maker Henry Trevor in 1856.  The site was transformed into a kind of mini Victorian estate. It fell into disrepair during World War II, but has been restored since – for more information, visit the Plantation Garden site here.
Norwich Cathedral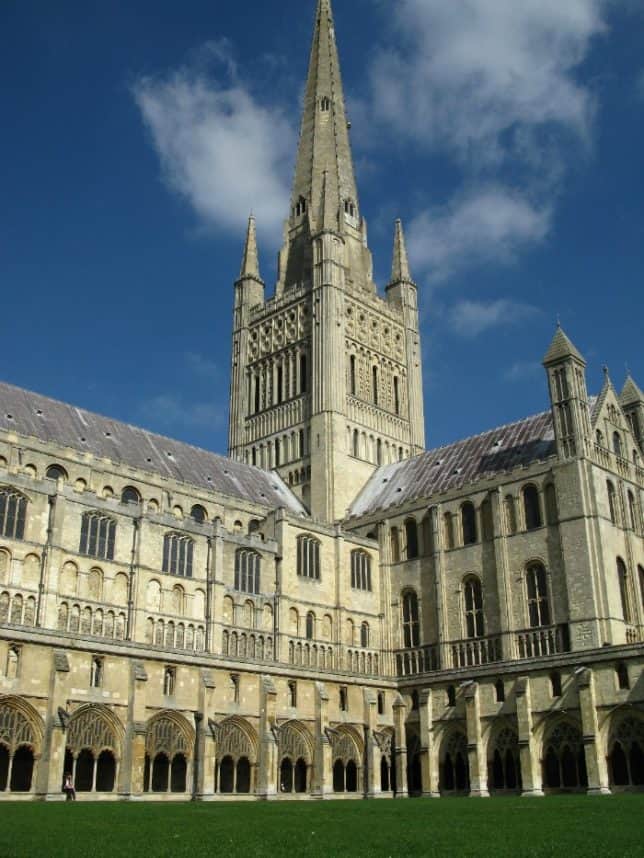 Image source: Caitriana Nicholson via Flickr Creative Commons
There are few places more breathtaking than the Norwich Cathedral, the most in-tact Norman cathedral in England and one of the best examples of Romanesque design in all of Europe. It's worth a visit just to go and gape at the architecture, but you can also enjoy exhibitions, concerts, even some afternoon tea at the Cathedral. For more information on the building itself and their schedule of events, click here.
Norwich Market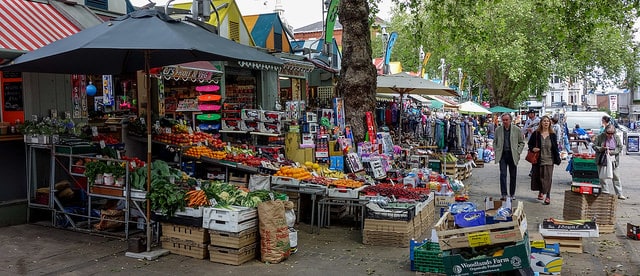 Image source: Michael Button via Flickr Creative Commons
Nestled in the centre of the town is the famous Norwich Market, home to 200 stalls and selling everything from flowers to chips and gravy. This is a great place to people watch and indulge in a little retail therapy – for a full list of vendors as well as market opening hours, visit their site here.
Of course this list merely brushes the surface of what there is to see and do in Norwich, but it's a great place to start – there's endless exploring to be done!
Collaborative Post