On our recent trip to Amsterdam, we stayed at the Hampshire Hotel on Rembrandt Square.  It was a great location for our trip as it was easy to get to by tram from Central Station and had good access to the attractions we wanted to see.  In particular it was a few tram stops away from Artis Zoo and the Tropenmuseum.  There was also plenty of places to eat nearby, including a Wagamama's opposite the hotel entrance and lots more options around Rembrandt Square.  This is always handy, especially when travelling with kids.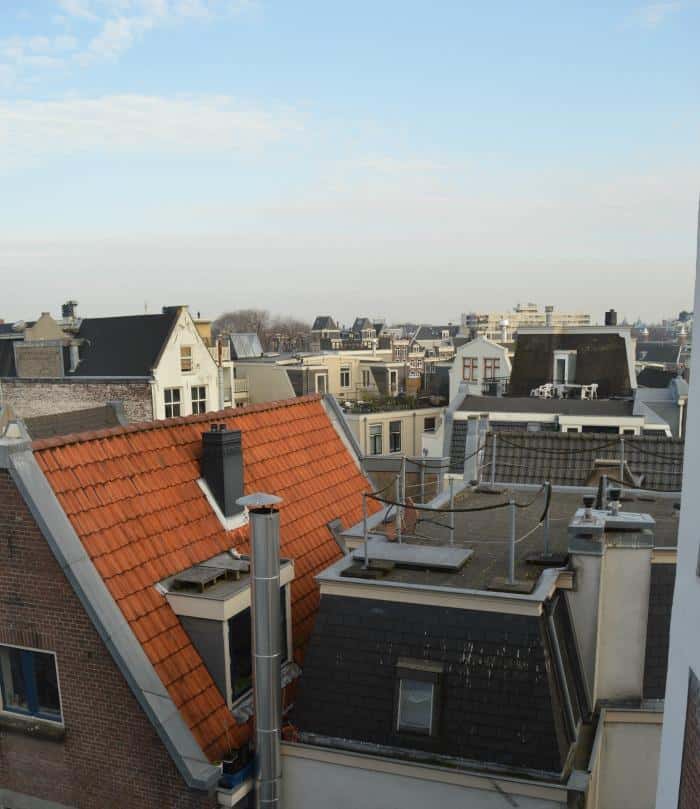 The Room
We checked in at 3pm and headed straight to our room on the 5th floor.  The room was a good size with a modern decor.  On first inspection the room was clean and well presented.  The beds were a little on the soft side for my liking, but for a few days it was fine.  The hotel was quiet and we didn't experience any disturbances during our stay.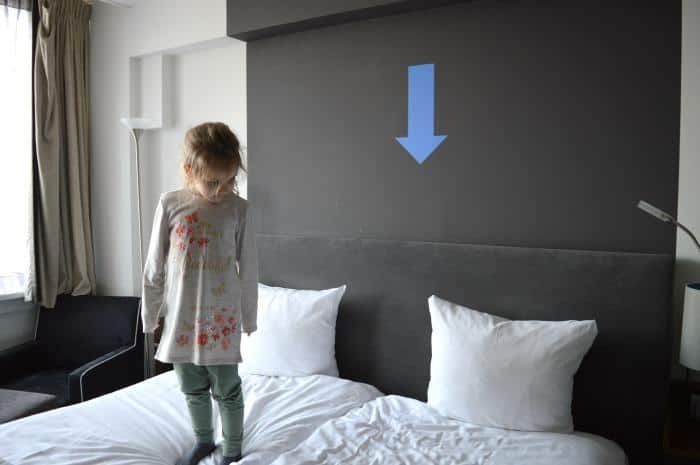 There were tea making facilities, and a mini bar in the room.  When your child goes to bed at 7pm, a mini bar can be handy, but I soon found out that a previous guest had helped themselves to the Pringles and refilled the tub with water.  That really wasn't cool, but the hotel staff sorted it out for me and I was only charged for what I used.  Phew!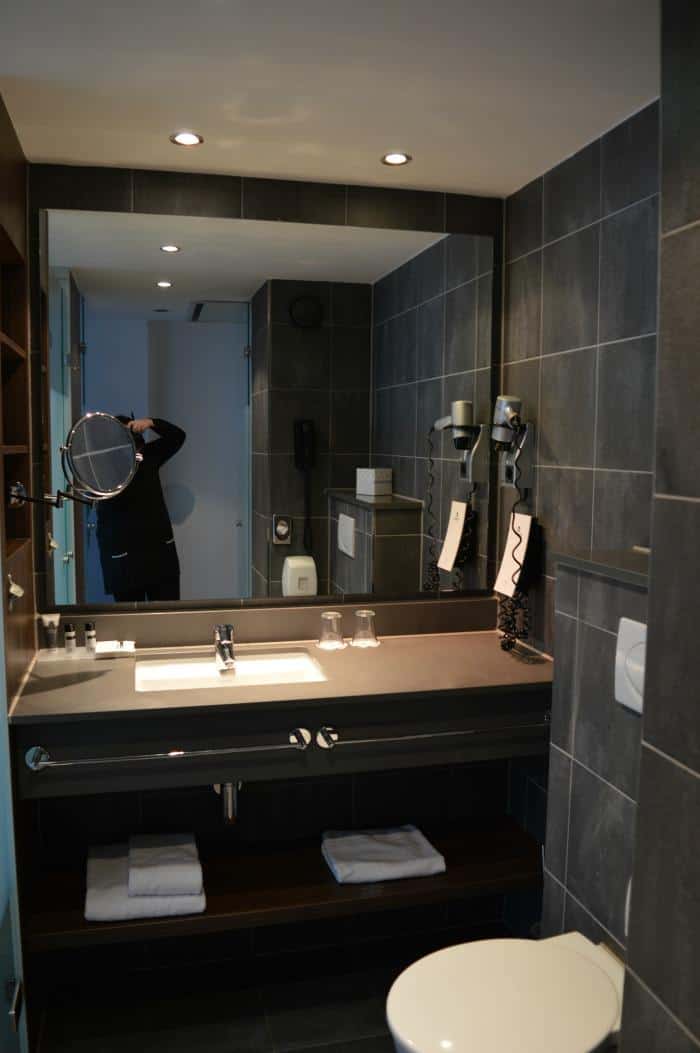 The shower was lovely, with a waterfall version and hand held shower which was easier to use with my daughter.    The TV had a good selection of channels, which included CBeebies, much to my daughters delight.  The room was cleaned everyday, and the towels were replaced when needed.  All in all the room was pretty comfortable, with plenty of storage, a desk and a lovely arm chair with foot stool, perfect for my weary feet after a long day sight seeing.
The Staff
The staff at the Hampshire Hotel were incredibly helpful with all our queries whether it was for local information, help with the mini bar or to report that my daughter had been sick in the room and some extra cleaning might be required.  Everyone was really friendly, from the reception staff to the concierge and we were made to feel very welcome during our stay.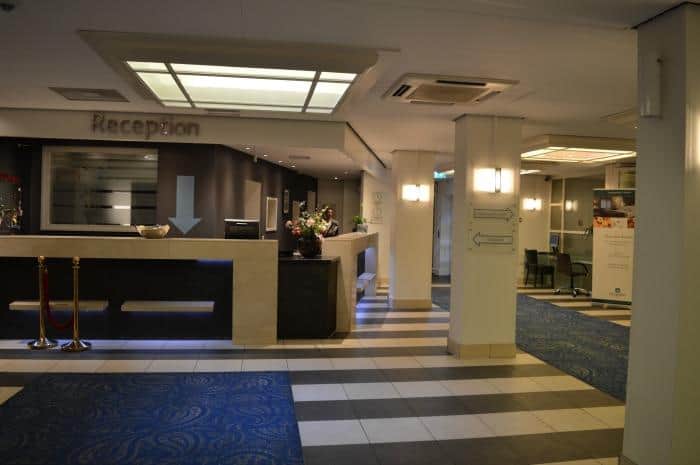 We spent some time in the lounge, and the barman was incredibly welcoming taking some time to chat to everyone, including my 4 year old daughter, which I really appreciated.
Breakfast
Breakfast is served in the hotel between 7am and 10am on weekdays and 7am and 11pm on weekends.  There are cooked and continental options, including sausages, bacon and pastries.  I was able to fuel up on coffee and my daughter discovered chocolate sprinkles!   What's not to love.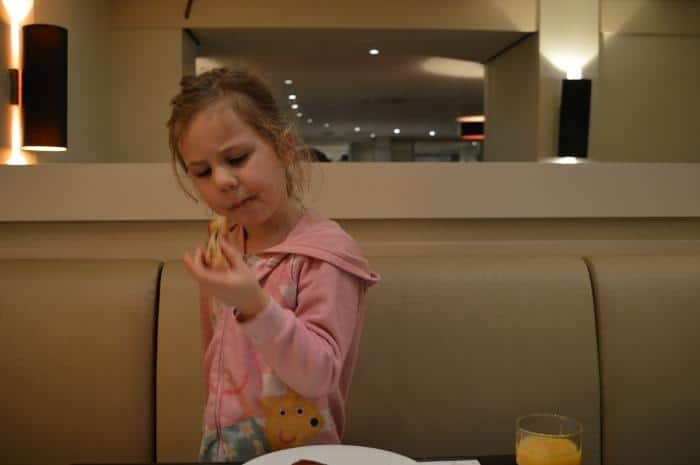 I wouldn't call the breakfast a full english, but it was a good effort with plenty of choice which means everyone is generally happy.
Final Thoughts
We had a very comfortable stay at the Hampshire Hotel – Rembrandt Square, and I wouldn't hesitate recommending it to other families looking for child friendly hotel in Amsterdam.  It's located in a safe area, just a short walk from the nearest tram stop with great access to the local attractions and museums.  The staff at the hotel made us feel very welcome and helped us when ever they could.  The wifi was a little slow but I found it a lot better if we sat in the lounge area, and you don't need much of an excuse to go to the bar, do you.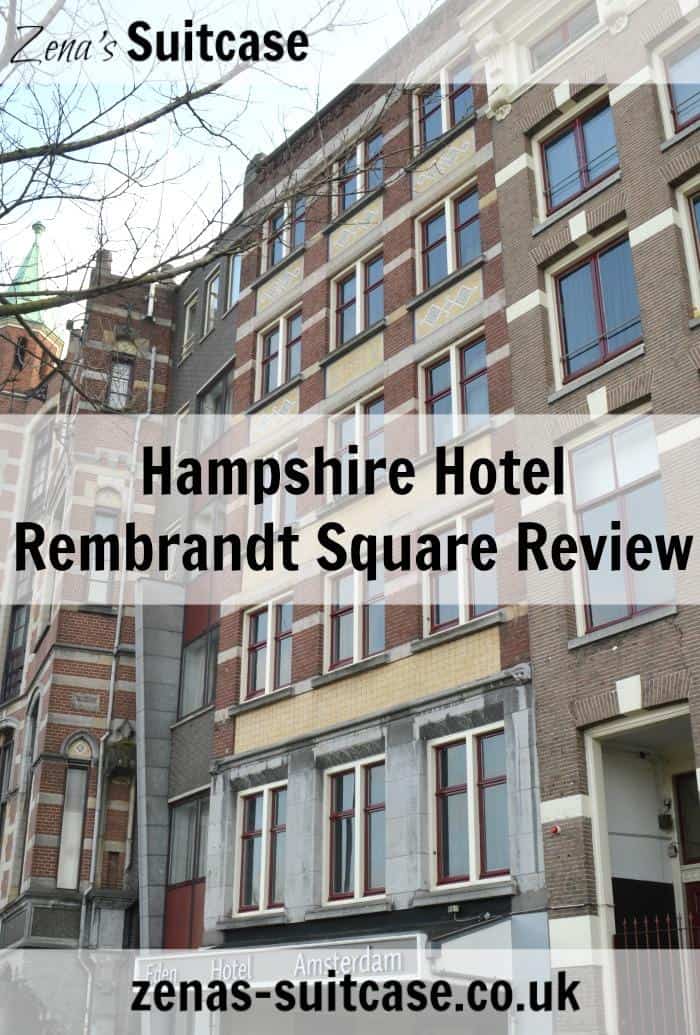 Our stay at the hotel was provided by American Express as a part of the campaign we were working on, but we were under no obligation from them or the hotel to provide this review.  All thoughts and opinions are our own.