The better weather is definitely with us, and it's time that our feet were free from boots and socks isn't it?  I don't know about you, but I love it when I can wear sandals and spring/summer styles on my feet.  Feet need fresh air and a few other tricks from nature to be healthy, but often after being cooped up all winter they are far from looking their best.  So how do you get summer ready feet, when time is short?  I'm going to share with you 6 of my favourite self care tips for looking after your feet, that will have you reaching for your favourite sandals in no time.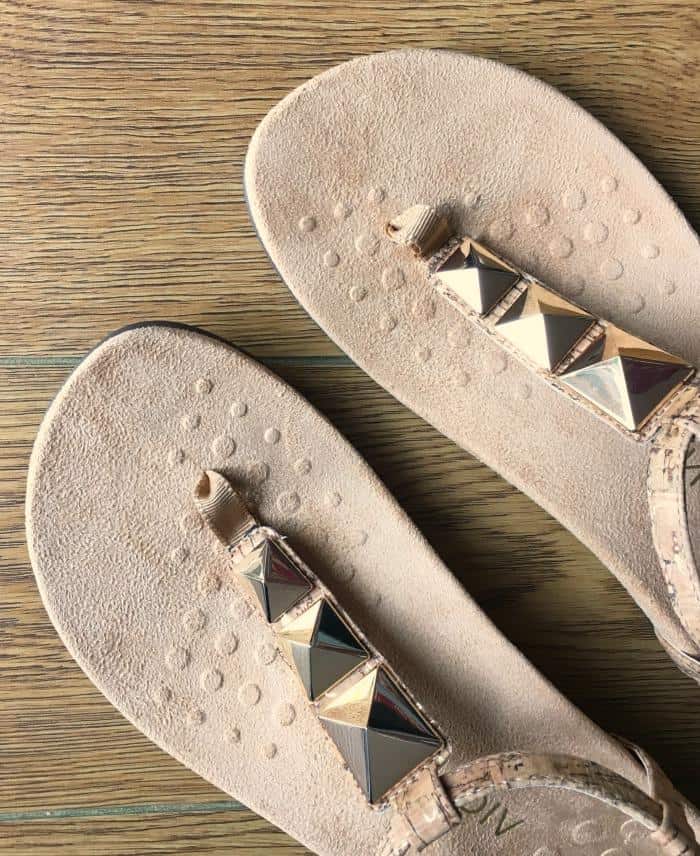 Epsom Salt Foot Soak
If you have been on your feet all day, nothing is more relaxing than popping your feet into a warm epsom salt foot soak.  Add about half a cup of epsom salts to a bowl of hot water deep enough to soak your feet in.  Soak your feet for between 30 and 60 minutes.  It's the perfect relaxation activity for while you are watching TV or catching up on social media.  Epsom salts are thought to deodorise feet, help certain skin conditions including athletes foot and have anti fungal qualities.  Soak your feet in an epsom salt foot bath once or twice a week.
Use A Homemade Foot Scrub
I'm pretty sure we all suffer from some dead skin build up on our feet, especially after the winter, so use a natural homemade foot scrub to make your feet look healthy again.  This lavender and olive oil salt scrub  is both effective, relaxing and also moisturising.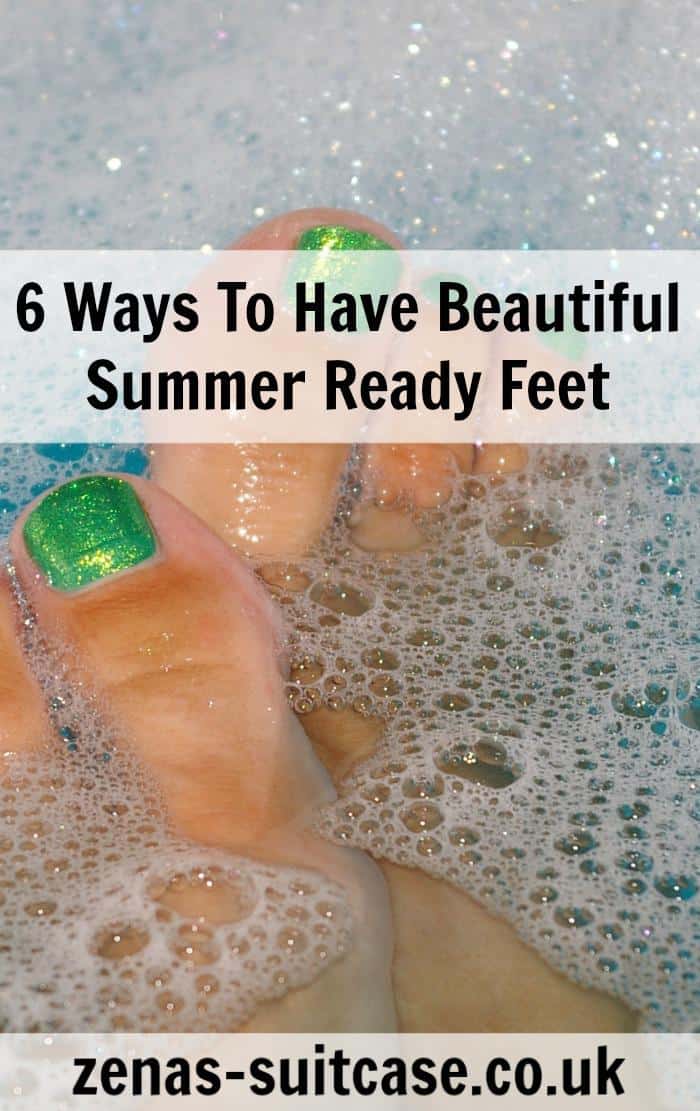 Moisturise Feet Overnight
If you are pushed for time or want to give your feet a quick boost, this is the perfect solution.  Just cover your feet in cocoa butter or vaseline and pop a sock on them before bed.  You will wake up to beautifully soft feet ready for being exposed to the day ahead.
Cut & File Toe Nails
Keep your toe nails trimmed and file not only the ends, but the top of the nail as well to get rid of any thickening.  Rub a drop of tea tree oil into the nail to help prevent fungal infections and keep the toe nails healthy.
Paint Your Toe Nails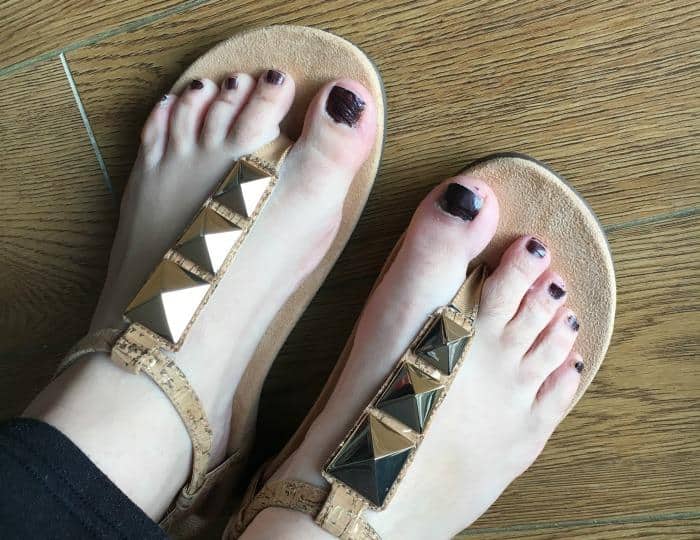 You can give your feet an instant lift with a coat of nail polish.  You can wear dark or bold colours on your feet, and carry it off where you might not be able to on your hands, so be daring.  If you are using a dark colour you might only need one coat to give you adorable looking feet ready for your favourite sandals.
Wear Good Sandals
You can have great looking feet with amazing support with Vionic's range of summer sandals.  Comfortable to wear with some great on trend designs I'm confident you will find a pair to go with your spring/summer wardrobe.  They will not only look after your feet, but their orthotic design relives pressure on several joints by supporting better alignment.
What are your tips for having summer ready feet?
This post was written in collaboration with Vionic Shoes, but all thoughts and opinions are my own.