Eden Hall Spa is a very special place and I was delighted to be invited back to review their Best of British spa day experience this month.
Life has been super busy recently, which I am hugely grateful, but my body was trying to tell me I was doing a little too much. What with running a home, looking after a family and working for myself, my self care was getting forgotten again.  It's an easy trap to fall into when your a busy Mum.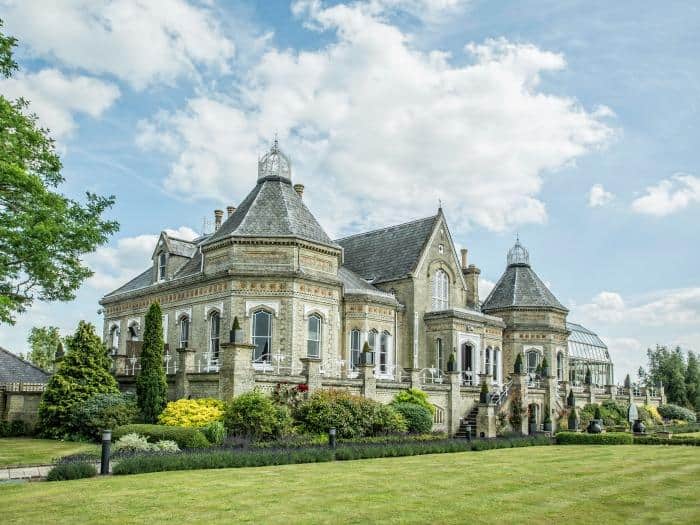 A visit to Eden Hall Spa is the perfect way to redress the balance and as soon as you arrive a sense of calm seems to wash over you. My first port of call was the Conservatory to enjoy a breakfast of smoked salmon and scrambled eggs in the morning sunshine. Breakfast, blue sky and beautiful scenery is the perfect start to anyone's day, don't you think?
The water therapy area is the perfect place to really focus on your inner calm and practise some all important mindfulness.  Stepping into the Herbal Cauldaruim is relaxation at its best. I closed my eyes and focused on the subtle lavender scents that filled the room. I was getting a step further a way from that to do list with every second that progressed.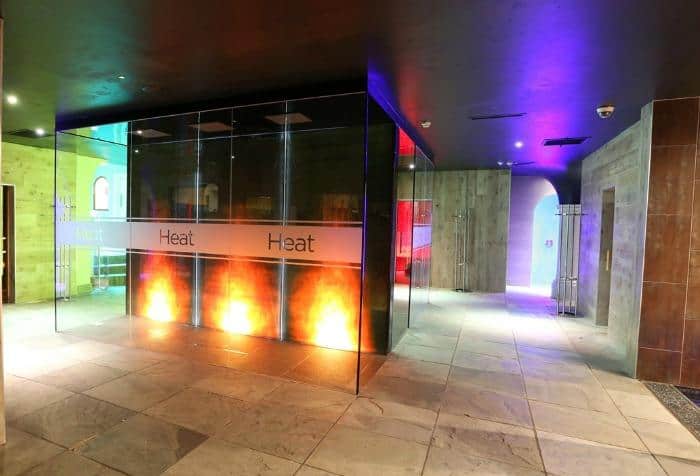 I suffer a lot with congestion and my throat has been feeling really sore recently so the Salt Steam room was the obvious choice to focus on my breathing and clear the airways. Just a few minutes in here and you feel a hundred times better, what ever ailment you are suffering from.
I love to take a seat in the foot spa area and sit back and relax. The sound of running water washes all those cares away while your feet are treated to a soothing massage. Enjoying the sensation is essential to get the best of this experience and focus on being in the moment.  I think stopping those thoughts jumping to what has to be done next is a constant struggle for busy parents.
A visit to Eden Hall Spa wouldn't be complete without stepping into the hot tubs. Sitting in the comfortably warm water listening to the calming music that fills the air is one of life's simple pleasures.  When the sun is warming the skin and the British summer is finally saying hello you are really celebrating all that is special at Eden Hall.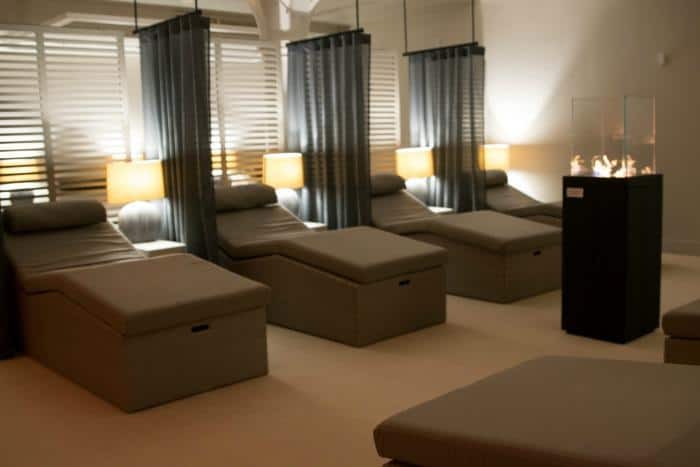 That being said, my favourite place at Eden Hall is the Slumber Lounge. It's a quiet and calm space filled with relaxation beds perfect for closing the eyes in a moment of meditation, or even better, sleep. You will always find me here after lunch going with my body's natural instinct to rest following a meal.
One of the things Eden Hall do incredibly well is the spa lunch. Wellness and eating good food go hand in hand and Eden Hall very much embrace this concept with their 3 course menu and salad bar. It all adds to the pampering.
My spa lunch consisted of mushroom soup with some homemade roasted onion bread on the side. The main course was a garlic and basil roasted chicken with chargrilled vegetables which was followed by a rather delightful chocolate brownie with white marshmallows and raspberry sorbet.  Lunch AND the service was of Eden Hall's usual high standard and was topped off by sitting near the window enjoying a rather pleasant view of the grounds.
The Best of British spa day at Eden Hall includes a luxury treatment to compliment your day at the spa.  As well as access to the pool, hot tubs, gym, excercise program and water treatments you also enjoy a full back massage and facial by one of the experienced therapists at Eden Hall Spa.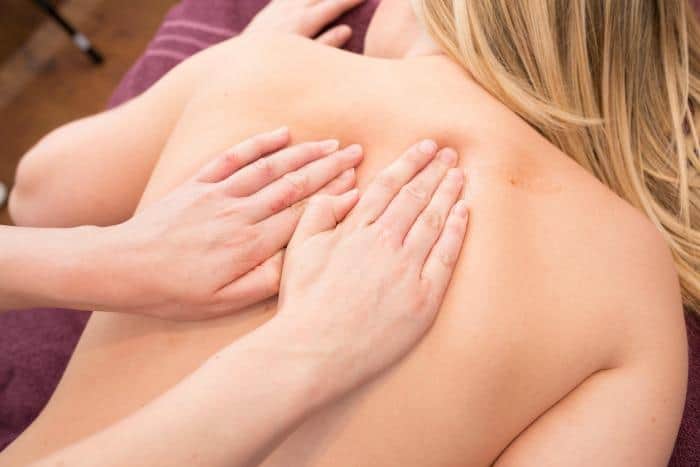 The treatment experience was so relaxed with tranquil music playing in the background and dim lighting.  Grace looked after me every step of the way, making sure I was comfortable and happy with how the treatment was progressing.  The massage ticked all the right boxes and the facial gave my skin the hydration and lift it so desperately needed.
After the treatment I popped back to the Slumber Lounge for 10 minutes to give myself chance to coming to terms with the fact it was time to go home. I had a wonderful day at Eden Hall Spa and I always feel thoroughly relaxed and refreshed after my visit.  The Best of British spa day was the perfect treat and helped me to shake off all those stressed feelings I'd been experiencing as a result of my busy lifestyle.  I can thoroughly recommend a visit to Eden Hall Spa to anyone who just needs a day to recharge those self care batteries.
I was lucky enough to be invited to Eden Hall Spa to enjoy the Best of British spa day in return for this post but all thoughts and opinions are my own.