Teenagers are notoriously difficult to buy gifts for aren't they?  Money seems to be the go to gift as soon as they hit 13.  I don't mind giving money or vouchers to a teenager as a gift, but sometimes it's nice to give them something a bit different.  I'm always on the look out for present ideas for teens, and when Chatty Feet got in touch my son immediately sprung to mind.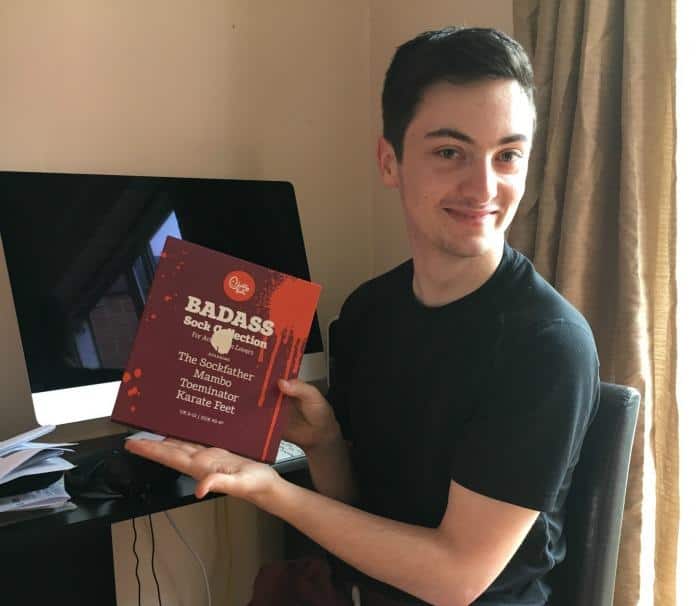 I really felt like he deserved a treat as he's been studying so hard and sitting his A Level exams recently.  Some of the exams have been really tough and he is feeling a little anxious about getting a place at Manchester University.  He needed a fun present that would lighten the mood.
The Badass Sock Collection from Chatty Feet ticked the box perfectly.  They also looked like they might solve a few more of our sock problems too.  We have a lot of sock problems in our house, I can tell you.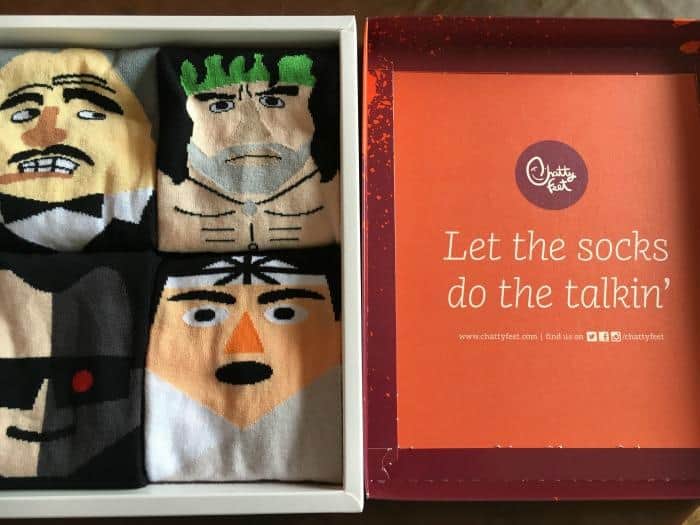 My son is always complaining he can't find any socks.  My husband is always complaining he can't find any socks too.  Part of the problem is I can never remember whose socks are whose.  I've tried getting ones with different patterns on, but I forget who I bought the particular patterned sock for.  They are all black with a splash of colour on somewhere, but nothing memorable enough for me to tell them apart when they go through the laundry.  They could always look for there own socks, but for some reason the job seems to fall to me.
The Badass Sock collection is a completely different story though.  They are completely unique and memorable!  Whilst they are still a plain sock where you can see them, they have a super cool character lurking at the toes.  Your feet take on a life all of there own and become The Sockfather or Toeminator.  When  teen isn't wearing shoes he has these really fun Chatty Feet that lift everyone's spirit.  Apparently they have been quite a talking point in his girlfriend's household too.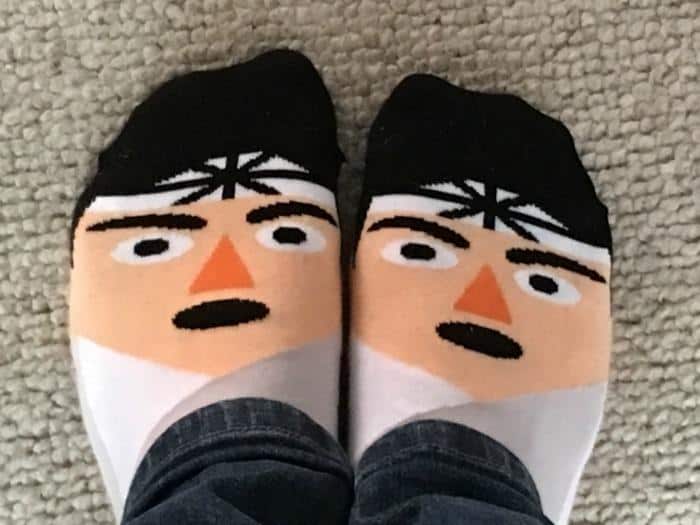 As well as being a really fun gift that teen enjoyed, we are also impressed with the quality and designs.  The Badass Collection came with 4 different fun characters so there is no excuse for me to not match the pair of socks and give them to the right owner.  There is no excuse for teen to start getting in practice for going to uni either.
If you are looking for a fun gift idea for your teenager or any other person who is difficult to buy for I can definitely recommend Chatty Feet as a great present idea.  They went down a treat here.
Pin For Later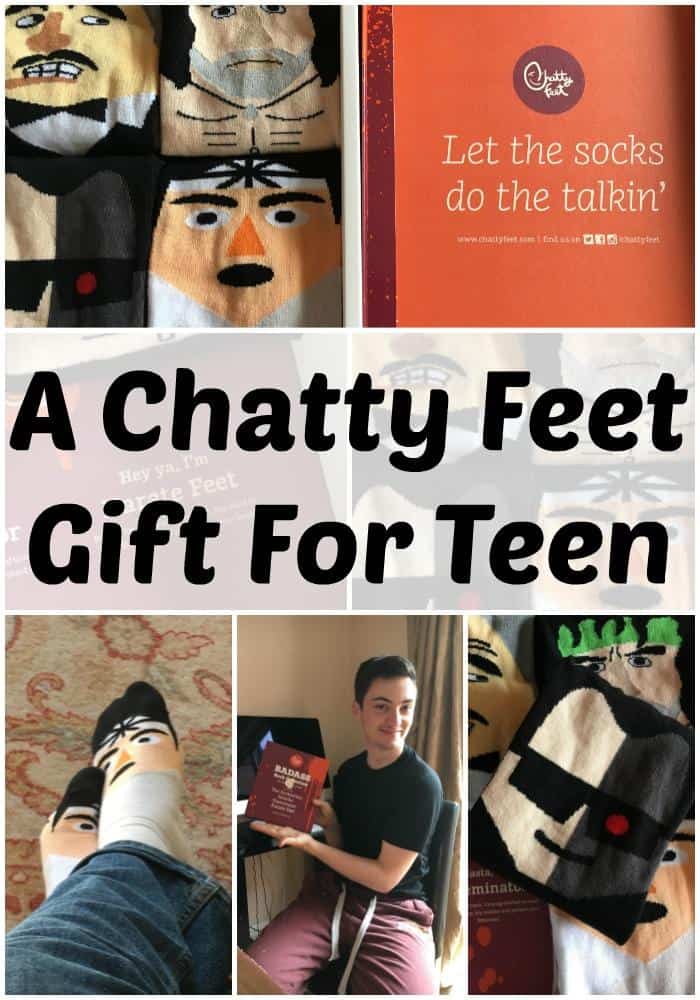 We were provided with The Badass Sock Collection from Chatty Feet but all thoughts and opinions are our own.