Atlantic City is a beach resort in New Jersey on the East Coast of the United States.  If you are looking for a fun filled short break to escape the hustle and bustle of city life, forget the hipster town of Palm Springs in California and get yourself down to the most famous Boardwalk in New Jersey.  Sometimes a holiday should just be about letting your hair down, and you are guaranteed to tick that box a few times over as the dice rolls in the local casinos of Atlantic City.
Atlantic City is a great destination for couples or groups of friends who are looking for a fun packed weekend away on the East Coast.  It's a good value destination with something for everyone, putting fun and excitement at the top of all travel agendas.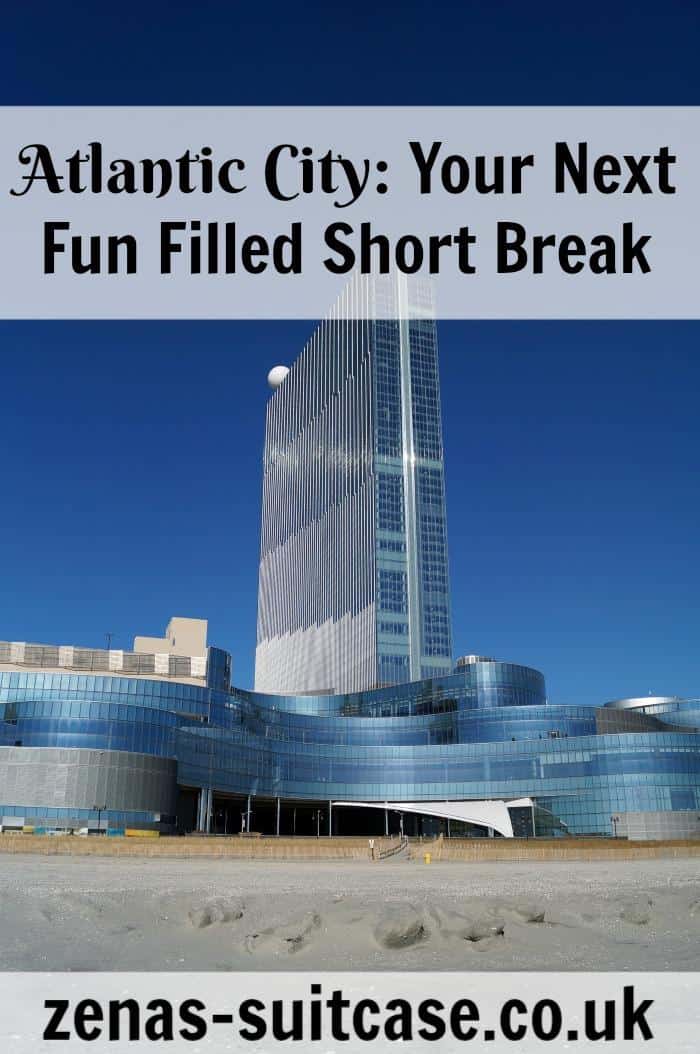 If you are planning a trip to Atlantic City or are considering adding it to your US itinerary, the best way to get there is either by car or by bus.  The closest international airports are Atlantic City International Airport, Philadelphia, New York JFK, Newark and New York La Guardia.   Atlantic City is a popular weekend break with New Yorkers who regularly catch the bus down the coast to play in the casinos.  It takes at least 2.5 hours depending on traffic and costs around $20-$50.  Some bus companies give you a casino voucher to play when you get there, so if your lucky, you might win the cost of your trip, or at the very least you'll have fun trying.
Things To Do In Atlantic City
Go To The Casino
Everyone should play at the casino at least once in their life, and Atlantic City is the perfect place to tick this of your bucket list.  Whether you enjoy the slot machines or fancy a game of Black Jack, the casinos here offer it all.  If you want your first visit to a casino to be an event to remember, then I would recommend going to either the luxury Tropicana casino or the modern Harrah's Atlantic City Casino overlooking the Marina Bay.
Take a Stroll Down The Boardwalk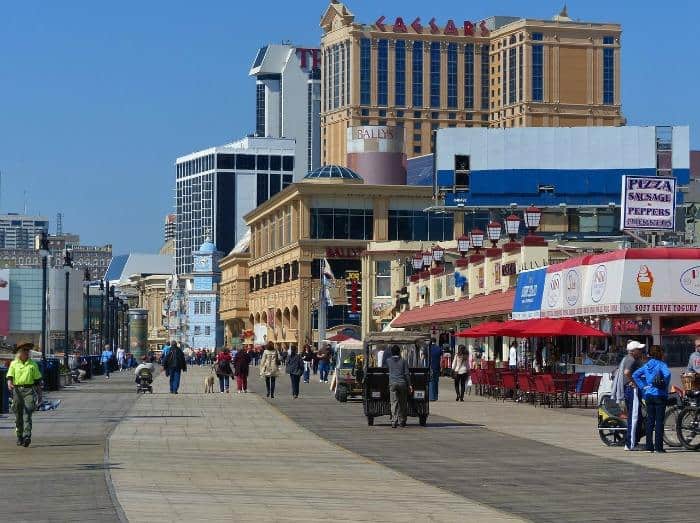 Atlantic City offers a 6 mile strip of casinos, restaurants, vintage arcades along its waterfront.  If it's a little too far to stretch your legs you can catch the tram to explore at a more relaxed pace.  The charming beach front cafe's offer outdoor seating and the perfect chance to enjoy the views over the Atlantic Ocean or just watch the world go by.
See a Show: Legends in Concert
Atlantic City offers some great opportunities to see a show, and Legends in Concert at Harrah's Atlantic City Casino, the world's greatest live tribute show, is a must see for first time visitors .  The line up includes incredible impersonators showcasing some of the best music from Madonna, Michael Jackson, Justin Timberlake, Prince, Elton John and a variety of other acts depending on when you visit.  Tickets cost $40 per adult, or $60 with the Waterfront buffet, and you are guaranteed a a good fun night out featuring the highest quality in tribute entertainment.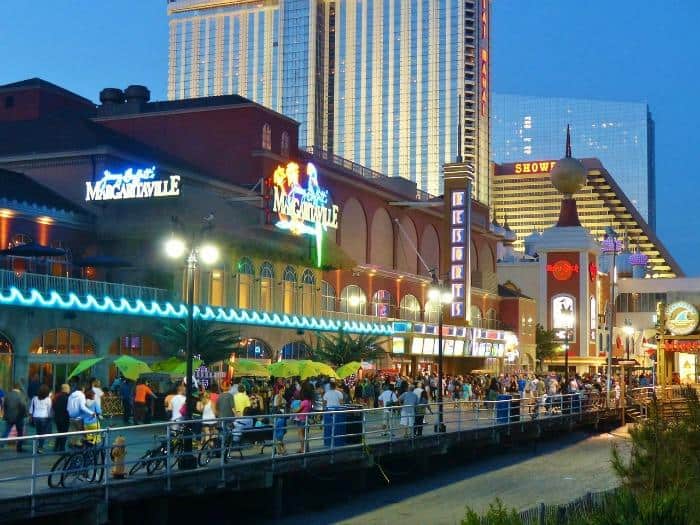 Go To a Luxury Spa
Everyone deserves a day dedicated to relaxation, and you'll find some of the best spa's in Atlantic City.  When you are booking your Atlantic City hotel, check what facilities they offer.  If you want to treat someone to an extra special treat why not spend the day at the Immersion Spa at the Borgata Hotel.  This two storey spa is located on the 32nd floor of the hotel and offers unspoiled views across the Atlantic Ocean and the Atlantic City skyline.  Let your worries melt away and recharge those batteries while you enjoy a luxury treatment or or take a dip in the lap pool.
 Shop Till You Drop
If you enjoy shopping, you will love visiting Atlantic City.  As well as the Boardwalk with it's specialist and souvenir shops, you also have some amazing shopping malls at your fingertips with access to designer outlets and major retail brands.  Tanger Outlets – The Walk offers shoppers over 100 retail outlets to explore including NIKE, Hilfiger & Coach with the chance to save big on your new purchases.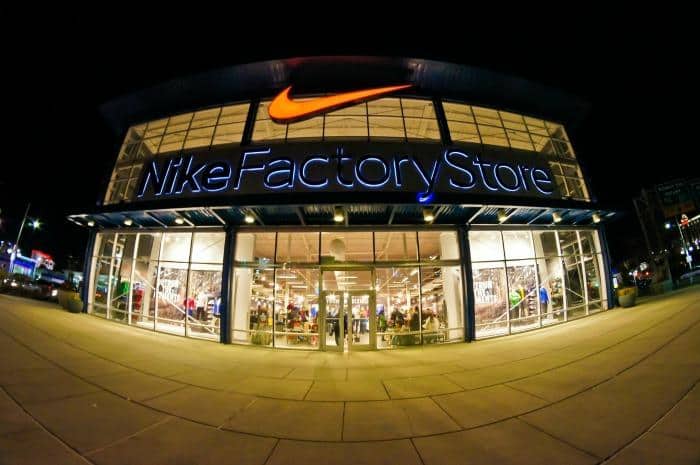 Party At The Pool After Dark
Atlantic City is home to one of the most unique and memorable nightclub experiences you'll ever have.  The The Pool After Dark at Harrah's Resort Atlantic City was recently renovated taking this inspiring nightclub venue to the next level.  Dance the night away to crowd pulling A list DJ's under the spectacular glass domed roof, surrounded by tropical palm trees and immersed in the best strobe lighting effects on the clubbing scene.  Its great for people celebrating a special occasion or simply looking for a good fun night out.
A holiday to Atlantic City should be all about fun, and if you seek out the best experiences for your trip, it will be sure to deliver.
This post is was written as part of Trip.com's Underdog City campaign.
For more travel inspiration, click here.