When you think of booking a holiday to the UK, everyone one thinks that London is the best city to go to.  Don't get me wrong, London is a great city to visit, but the UK has a number of cities that offer great sight seeing opportunities and lots of things to do for families.  One city that really left an impression on us was Liverpool, and I think that it's somewhere that lots of visitors to the UK would enjoy.  Did you know that because it still contains many historical buildings, that it's actually used as set location for making a number of films and TV shows.  We actually walked into a TV show being filmed, and the crew explained to us that it was used a lot to replicate the older London streets.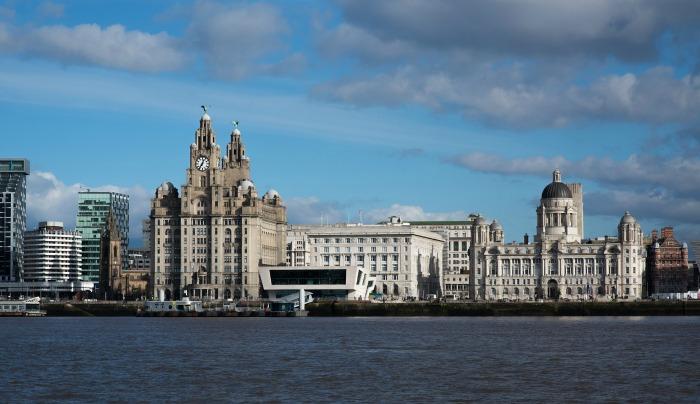 Liverpool was a very rich city during the 1700's due to the increased trade from Liverpool docks.  The city grew in size and stature, and it's mark has very much been left on the city.  A walk around the recently restored Albert Docks does not only provide a family with an interesting place to explore, but also gives you an insight into how life would have been all those years ago.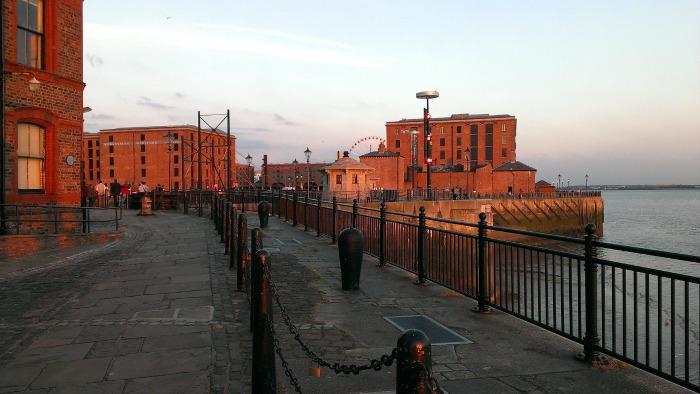 Liverpool Central Library
We really enjoyed exploring Albert Docks and other parts of the city.  So many places left us with the wow factor, and one that I have to mention is Liverpool Central library.  Just the entrance will tickle your literary fancy as you walk over a long list of classic publications.  You could tick off how many you have read for a family game, or take a picture and make it a personal challenge to work your way through them.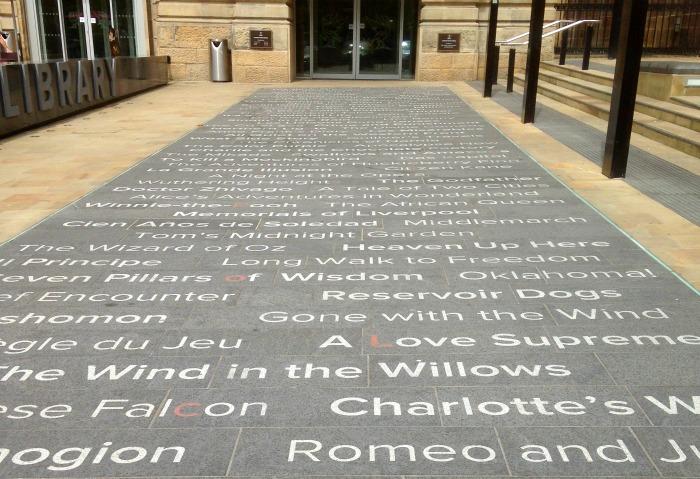 Stepping inside the library is an experience in itself, and the first thing that will draw your eye is the stunning glass dome ceiling.  Follow that with finding your favourite books or joining in one of the libraries many family friendly activities, and you are guaranteed a great visit.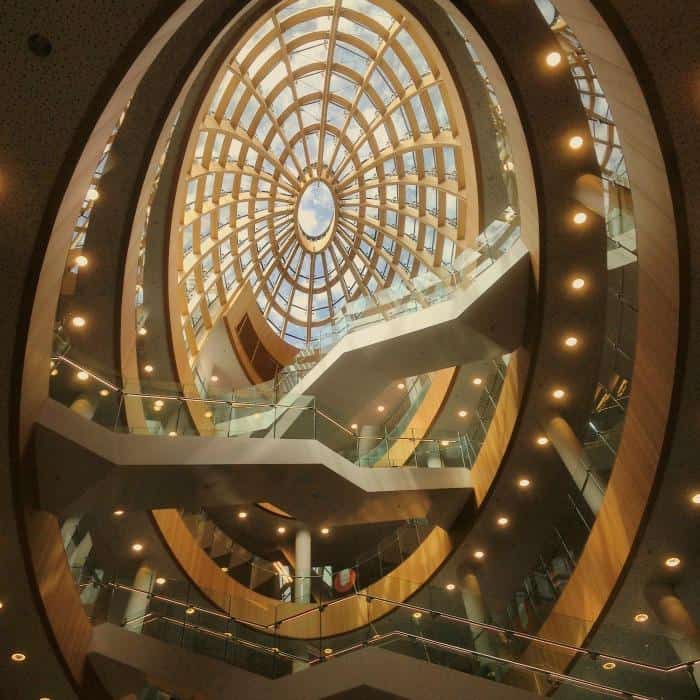 The Walker Art Gallery
If you enjoy art galleries, then Liverpool has quite a lot to offer.  We very much enjoyed our visit to the Walker Art Gallery as it has an interactive space especially for children.  Here they can dress up, draw and create their own pictures, listen to stories and enjoy interactive games.  It's a great place to start before exploring the rest of the gallery, which is home to one of the best Pre-Raphaelite art collections in the world.
The Museum of Liverpool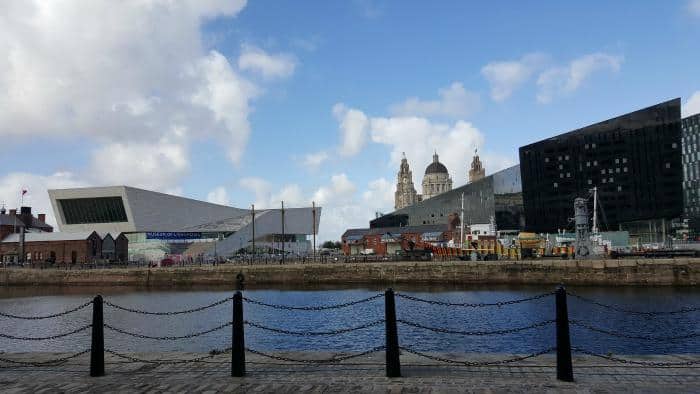 A visit to Liverpool wouldn't be complete without a visit to the Museum of Liverpool.  The city has made a huge mark on the UK's popular culture over the years and the Museum of Liverpool captures this journey with it's fun and interactive exhibitions.  If your family enjoy music, or you are a big Beatles fan, then you will really enjoy your time here.  The building is a testament to a more modern Liverpool but the galleries inside really get to grips with the cities vibrant and sometimes dark history.
World Museum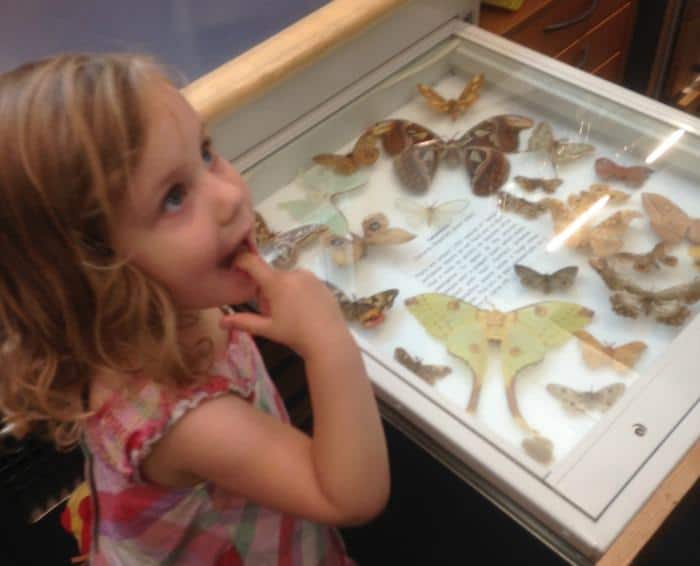 London isn't the only city in the UK with interesting museums and galleries to explore.  There's plenty of fun for families to be had at the World Museum in Liverpool. Quite often there are people available to talk to you about the many exhibits that are featured there.  The museum is home to an aquarium, planetarium and an amazing natural history collection.  There's also oodles of history to be discovered in exhibitions like the Ancient Egypt gallery.
Knowsley Safari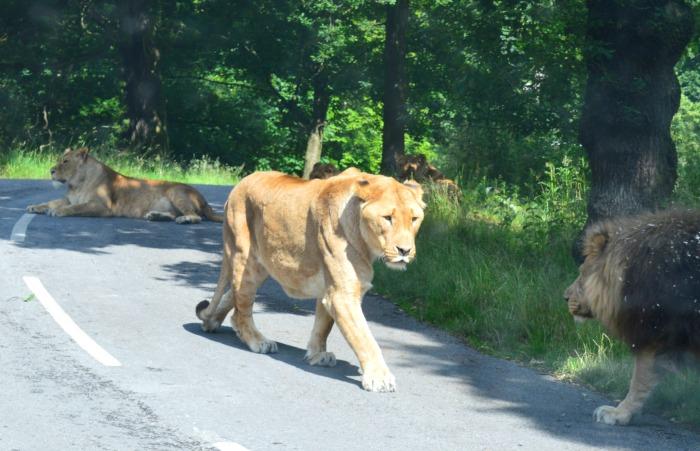 I will never forget our first visit to Knowsley Safari, because it was absolutely incredible.  It was the first time my husband had experienced going to a safari and he was completely blown away by scenes like this.  We decided to take a drive around the park, and there's something quite thrilling about driving along side a pack of lions.  Seeing the animals in this way is quite an experience, but don't open your windows!  You might also want to take the safari tour to see the baboon enclosure as they are quite happy to jump all over your car and remove the odd windscreen wiper.
For more ideas, check out these things to do in Liverpool with kids now.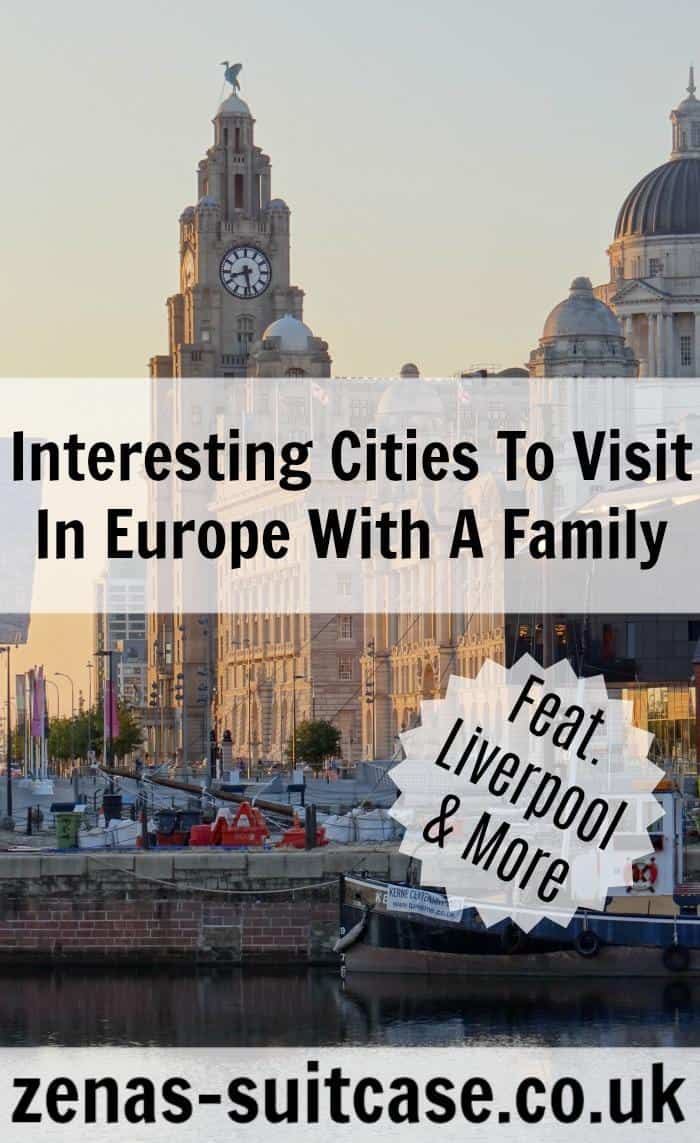 For more UK and European city inspiration, check out what these family travel bloggers have to say about where they have visited:
Pop over to Mums do Travel to find out why Gretta Schifano and her teenage daughter think that Belfast is a great place for a family city break
12 reasons for families to visit Costa Barcelona
Nell Heshram will revisit Oslo, one of her favourite cities, this summer. On her blog the Pigeon Pair and Me she's put together a round-up of the top family-friendly museums in the Norwegian capital.
Samantha from North East Family Fun has visited Barcelona on numerous occasions with her three children and highly recommends the Catalonian capital as a fantastic city to visit with the kids. Did you know that Barcelona is one of the few cities in the world with it's very own beach? Find out why Samantha rates Barcelona so highly and recommends as the perfect option for a family city break here: http://www.northeastfamilyfun.co.uk/…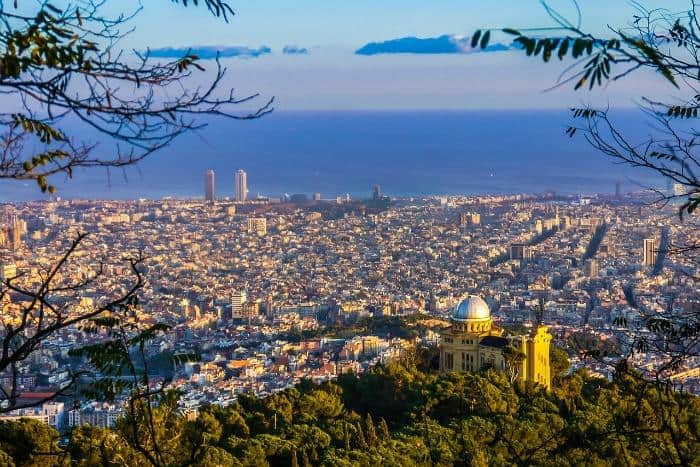 Joanne and the eldest take you on a tour of Brussels, Belgium and show you the essential stuff to do, what to eat, and where to stay.
Lisa from Travel Loving Family shares her five must see sights in the capital of Madeira, Funchal. Her recommendations include a scenic cable car ride to a view point at an incredible 1,800 feet overlooking the whole island, a thrilling toboggan ride in a wicker basket and a visit to Blandy's Wine Lodge to taste the famous Madeira wine. http://www.travellovingfamily.com/a…
The Wandermust Family LOVE Rome and think it is the perfect European City Break for families. Over on their blog find out their top 6 reasons why! http://www.wandermustfamily.com/201…
Ting from My Travel Monkey spent a week exploring snow covered Iceland and discovered there was so much to see and do in Reykyavik – even for young children… http://www.my-travelmonkey.com/17-t…
Karen from Mini Travellers tells us all about why she loved travelling to Lisbon with Children and why she is seriously considering a return trip later this year: http://minitravellers.co.uk/lisbon-with-children/
Penny from Parentshaped shares a treasure hunt in Amsterdam, a city packed with invitations to play and new things to discover and learn as a family. http://www.parentshaped.co.uk/2016/…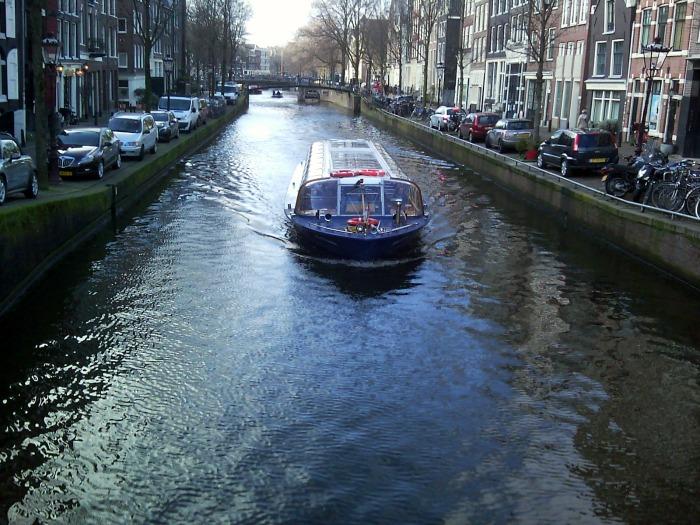 Over on Space in Your Case Penny visits Bologna, few people realise is it is the foodie capital of Italy. Bologna also has lots to keep children entertained, as Penny discovered on a weekend break courtesy of Bolgona Welcome. http://spaceinyourcase.com/features…
With three hundred days of sunshine, six theme parks and miles and miles of golden sandy beaches, Jane Batt from Taking 5 says you should definitely consider Benidorm when planning your next family holiday. Pop over to Taking 5 and have a look at Jane's recommendations for what to do and where to stay in Benidorm as well as her family's top ten Benidorm activities. http://taking5.com/best-european-ci…
Daisy over at Dais Like These Family Travel Blog shares a few ideas on how to keep kids entertained during 24 hours in Bruges, Belgium. https://daislikethese.com/2017/07/1…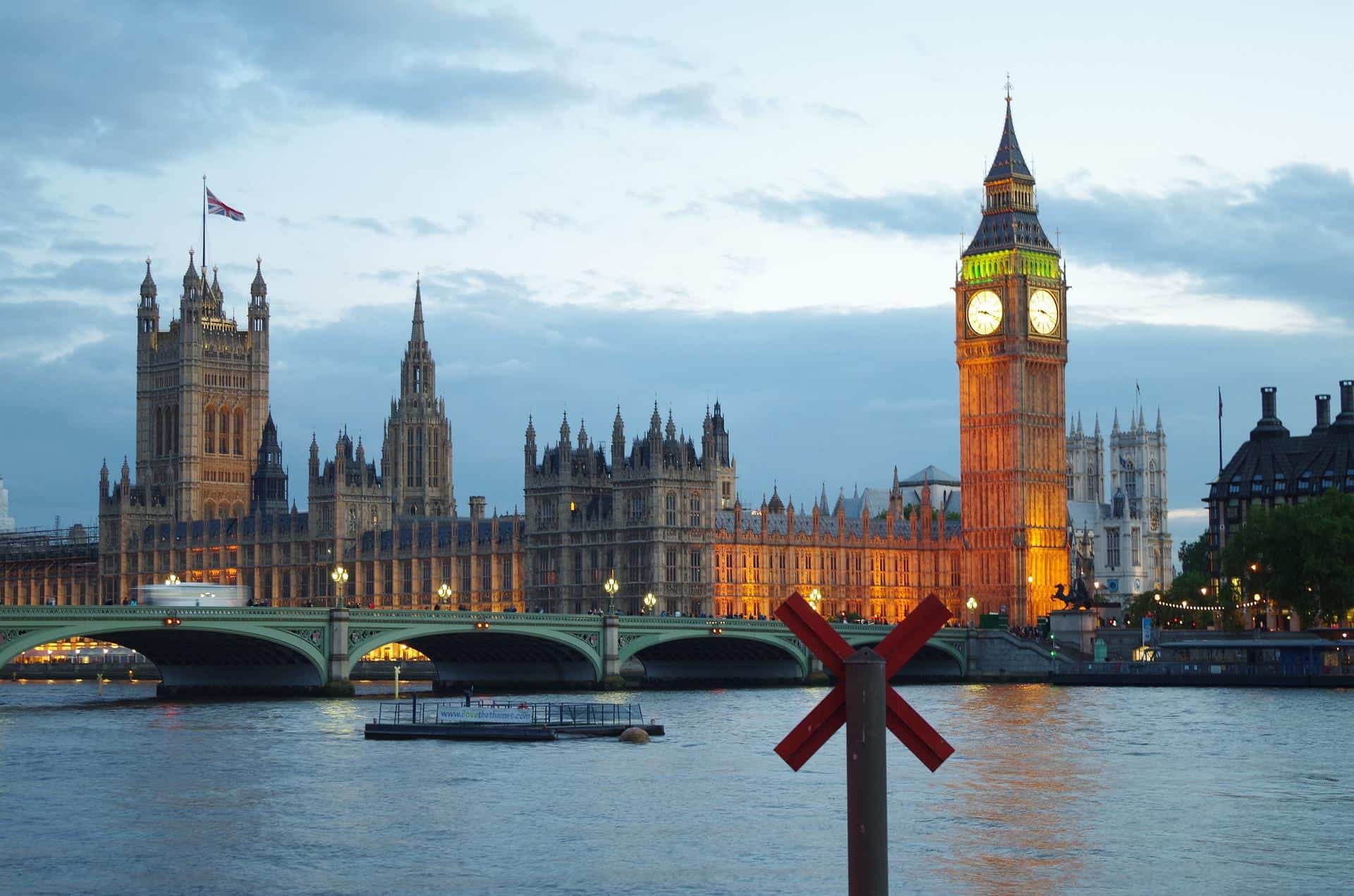 If you have visited all of the bigger London icons and are looking for Alternative things to do, hop over to Like Love Do. Donna share's 10 hidden gems in Londons big city http://likelovedo.com/2017/07/10-al…
Laura from Have Kids, Can Travel had just one day in Pompeii with her family on their Italy Road Trip – here she talks about the strange feeling of walking back in time through someone else's home from 2,000 years ago, and her top tips on making the most of a even just a short visit to the ruined city. http://www.havekidscantravel.co.uk/…
Check out POD Travels if you're looking to visit Berlin in the near future. Charly shares the top 30 places to visit with kids and where you can explore without them. With posts on the Berlin Wall, East Side Gallery and Wall Museum, a round up of the top Christmas markets in the city and a look at the Berlin street art scene, there's more than enough to keep you occupied http://www.podtravels.com/?s=berlin
Some of the links in this post talk about press trips that bloggers have attended