If you have a young family, you might not want to put them through the torture of erecting a tent every night or pay the price of a villa hire. Thanks to the internet, you can now hire budget accommodation that will keep you and the kids happy and content and make exploring the countryside easier. Below you can read more about some of the best options to consider this summer.
Trailer Tents
If you are looking for a fun way to travel and have all the comfort you need without having to pay the price, you can get a trailer tent and tow it to your destination. They only take a short time to get set up, and your kids can go straight to bed if they feel like once you arrive. You will have all the amenities and save money on your camping fees compared with a caravan. Kids will love being close to nature, but away from the creepy crawlies.
Glamping

Glamping is another great idea that will help you connect with each other better. While most of the accommodation are designed for couples looking for a romantic getaway, due to the popularity of this travel method, you can now get larger huts and even a yurta that will accommodate you and your kids. Most places are close to hiking trails and adventure parks, so you can make the most out of your vacation on a budget. Remember that the longer you stay the better price you will get.
Chalet Accommodation
If you would like a solid roof and all the kitchen equipment, as well as a full sized bathroom, you might want to look for a chalet near the water or the forest. The main advantage of this option is that after a long road trip you can get your food and send the kids off to bed straight away, instead of having to build a tent or search for a place to eat. Once the kids are off to bed, you can enjoy the great outdoors, share a bottle of wine, and wake up relaxed, ready for a new adventure and a new day.
Campervans
Even if you don't own a campervan, you can embrace the hippy lifestyle and your little kids will love it. You can search for suitable vehicles on the internet. When you are looking for a campervan to hire, check the pickup and delivery locations, search for discount codes for longer hire, and make sure that you have everything you need inside the campervan. You will not only need beds and cooking equipment, but also basic supplies, electricity outlets, and blackout curtains, so you don't end up waking up early in the morning.
Holiday Parks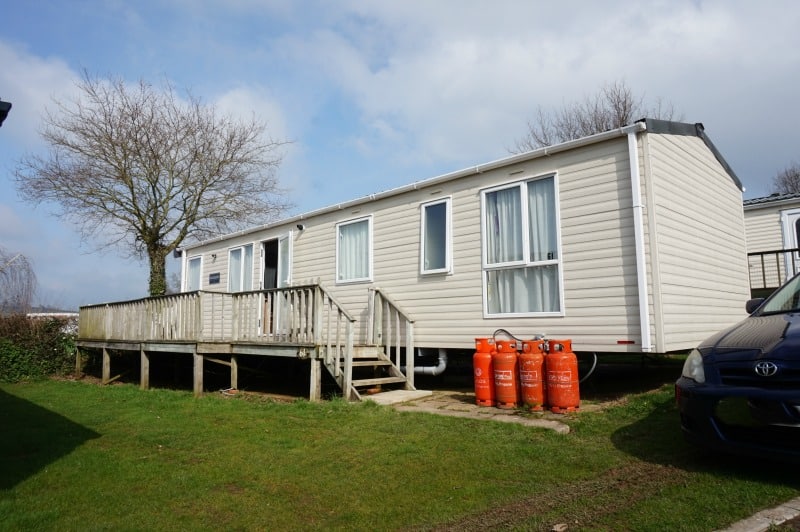 For many families, holiday parks are a great option. While you will need to take your bedding and your towels and pay for some of the services, everything will be at one place. The safe environment means that you can sit back and relax while your kids are in the paddling pool or on their bikes exploring the park, However, it is important that you look for discounts on online coupon sites, as you can get a bargain and save money. Further, you need to be aware that shopping and eating out on site can be expensive, so make sure that you take the basic supplies with you.
AirBnB
Instead of a traditional bed and breakfast, you can also stay in an AirBnB accommodation. There are separate homes for rent where you can cook your meals and stay undisturbed, and you don't have to wake up for breakfast, unless you want to. You don't even have to worry about your kids breaking an expensive vase or making a mess in the room. Some hosts will even allow you to take your dog with you.
Farm Stays
Another great choice for families is finding a country farm that offers accommodation. If you live in the city, this can be a great way of introducing your kids to farm life and animals. A converted barn can be spacious and comfortable, and much cheaper than a hotel in the nearest town.
If you are planning to travel with small kids, you want to provide them with the comfort they need to feel safe and secure. At the same time, you don't want to spend more than you can afford. Explore the above options and start planning your next countryside getaway on a budget.
Collaborative Post