7 Tips for the Perfect Family Ski Holiday for Christmas 2019 is a collaborative post 
Are you planning on spending a fabulous Christmas on a skiing holiday? A family break for Christmas in a ski resort can be a magical time so you need to make sure everything is arranged well before the trip begins. A skiing trip at Christmas is a dream vacation for many families and a trip that you will remember for years to come. If you want an amazing Christmas family skiing holiday then you need to check out these tips for the perfect family ski holiday. Also, check out this post on how to plan a sustainable ski holiday.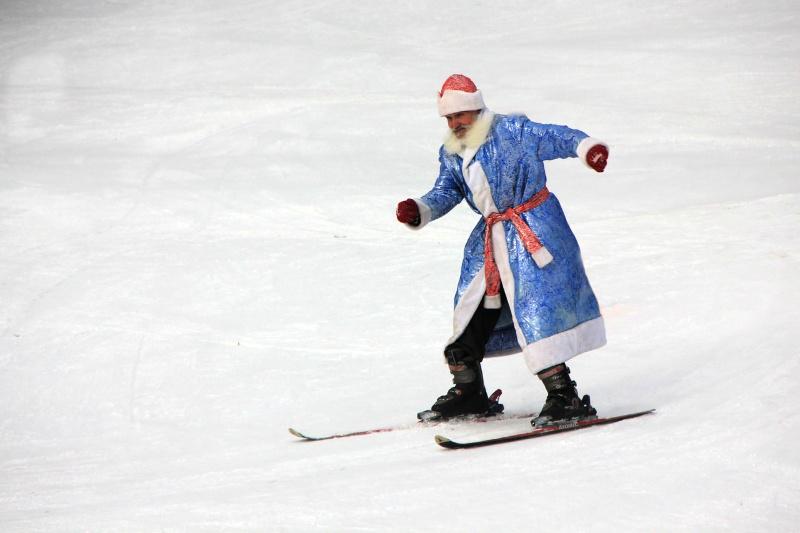 Tips for the Perfect Family Ski Holiday for Christmas
Book Early
If you are planning a Christmas family ski trip you should book early to avoid disappointment. You may be travelling as a large group and need a certain type of accommodation, or you might want to book a certain cabin for Christmas week. Or perhaps just to get to the right resort for your families hopes and needs. By booking early you can make sure everything is in hand and will give you peace of mind that your Christmas trip is taken care of. Take advantage of early booking deals or discounts before they are sold out too. When it comes to skiing at Christmas, the earlier the booking the better.
Prepare the Family for Skiing
If you have never been skiing before then it may be beneficial to take some lessons before you go. This way, you can enjoy your experience even more. Even if you have skied before as adults, the kids might need some practice before they take lessons during your trip. You also need to think about equipment too. What do you need to buy and what are you better off renting in resort? Specialist equipment such as ski boots and snowsuits can be borrowed for a price so you don't need to spend a fortune on new attire that the kids will grow out of.
Plan Your Childcare
Some ski resorts have the option of in chalet childcare which enables the adults to enjoy their skiing and après ski together safe in the knowledge the kids are being looked after. When you book your stay, you should book your childcare at the same time. Then you can plan your time with your children and family activities around the adult time you have too. Some ski resort package holidays that cater for families will include your childcare within your overall trip cost. This can range for half day morning or afternoons whilst the adults ski, evening babysitters and clubs for fun in the snow. Planning this is advance will save you both time and money in resort.
Choose the Right Resort For You
There are many different places to choose from, the French Alps having a vast array of villages and resorts to consider. Popular choices for families include Les Gets, The Three Valleys and La Plange. In all of these resorts you will find family friendly facilities, easy to get around resorts and plenty of activities for everyone to enjoy including apres ski bars to finish off a day with hot chocolate for the children.

La Plagne
At Christmas time the resort comes alive with festive concerts and markets and events. You'll find the whole town is decorated beautifully and there are fireworks and shows to add to the magic. On Christmas Eve there is a fantastic carol concert outside the Tourist Office in La Plagne Centre and an extra special visit from Father Christmas. A winner with the little ones.
Les Gets
The resort of Les Gets becomes even more magical at Christmas. This beautiful and picturesque Alpine village is filled with festive Christmas lights and trees. Visitors can enjoy the skiing and outdoor activities during the day, before enjoying festive events, food and drinks during the evenings. The enchanted Forest where Father Christmas and his elves live is great for a relaxed and family friendly Christmas break.
The Three Valleys
There are a few different places to stay in this resort but you will never be far away from festive cheer. There are many different Christmas events in the three valleys but the most popular takes place on Christmas eve. Organised by the French ski school, the instructors as well as Santa and his elves ski down the piste with flaming torches. They create a line of fire that makes its way from the piste into the town. Afterwards you can enjoy an amazing firework display and complimentary wine to finish off the evening.
Christmas Day Made Easy
A roaring fire, snow all around outside and carols under the Christmas tree, not to mention a fabulous Christmas dinner made especially for you. You can choose to have a private dinner in your chalet, a group dinner with other guests in larger chalets or perhaps opt for a meal at one of the restaurants offering this service at Christmas.
What could be better than spending Christmas in snowy surrounds and enjoying a real traditional day as a family. Your accommodation will usually be dressed up and decorated for your stay. Organise exactly what you want before you visit and it will all be taken care off for a laid back and relaxed Christmas day. An amazing and magical experience for everyone involved.

Look for Great Deals
Like any other holiday you should be on the lookout for good deals before you book. Look at different resorts and accommodation to find the right place for you. Then search for the best deal you can find. Don't only look at the price but check the added extras that will save you money too. That includes childcare, meal plans, ski passes and extra activities too.
Price up all the alternatives and make sure you are getting the best deal for what you want out of your family ski holiday at Christmas. Add yourself to mailing lists, make enquiries and get quotes then compare all the prices you have. Choosing the best deal will help you save on travel costs meaning you have more cash to spend during your trip.
Make Sure You Have Fun
When planning such a big family trip it can be stressful to get everything right. When you finally go, you need to make sure that you enjoy yourself too. Write it all down in a family planner then fit in some adult only time. You can spend so much time making sure everything is perfect and that the whole family is enjoying themselves that you might forget to have fun yourself.
Mums and dads often forget about themselves when booking family holidays, but when you choose a skiing break every member of the family can enjoy their own fun time. Taking time out to enjoy yourselves as adults is important when taking this type of holiday so one of my top tips is to make sure you have fun!
Will you Choose a Family Ski Holiday This Christmas?
If you plan ahead you can ensure you get the family ski holiday you have dreamed of. By following these tips, you can make sure that your trip plays out exactly as you want it to. Especially at the resorts that are popular with families at Christmas, book early and get your holiday plans sorted leaving you time to enjoy yourself in a picture perfect destination.