This is a paid feature
The allure of taking a wildlife safari is completely irresistible for most people. There was a time when only the rich and famous could afford the luxury of a safari adventure, but with the growing appreciation of wildlife conservation increased availability, a safari is no longer reserved for the privileged members of society.
More and more visitors are setting out on a safari holiday, looking for a mix of excitement and to create incredible memories with their friends and family.
To spend time with animals in their natural environment is a truly remarkable experience. In this article, we are going to talk about five magnificent safari animals and where to find them to help you make the most of your next adventure.
1. Orangutans in Sabah
Seeing an orangutan in its natural habitat in Sabah is a great wildlife safari experience.
There are only two locations you're likely to see Orangutans in the entire world: Sumatra and Borneo, Malaysia.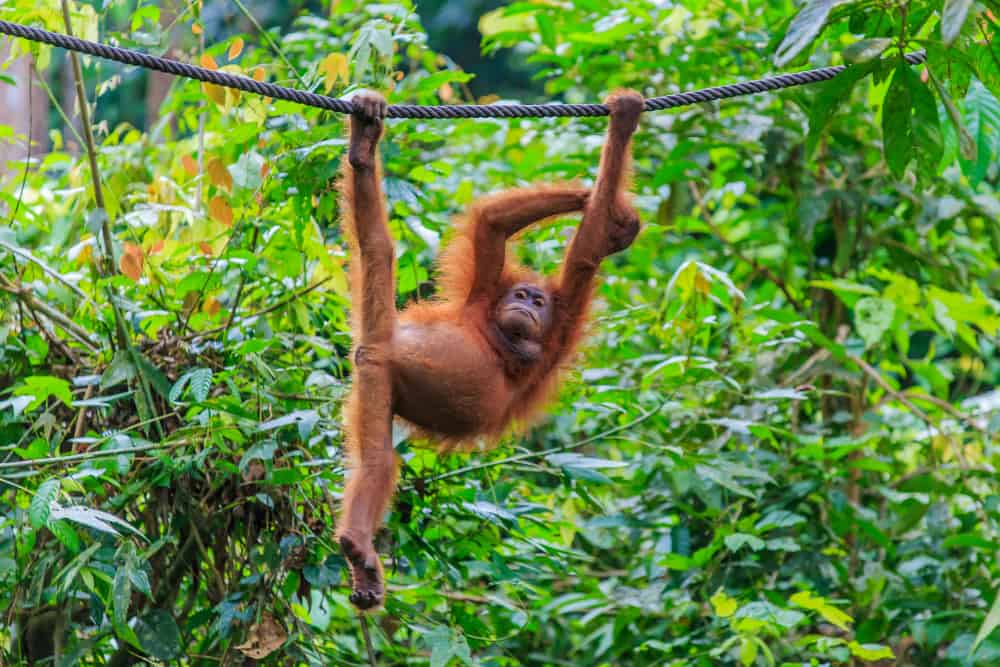 Danum's Valley thick forest offers a safe sanctuary for the orangutan and much-needed protection against threats to their natural environment. There are over 10,000 Orangutans in Sabah alone, and those travellers who are keen to see them should consider a visit to one or more of these locations for their safari:
• Tabin Wildlife Reserve in Sabah
• Kinabatangan River in Sabah
• Batang Ai National Park in Sarawak
• Deramakot Forest Reserve in Sabah
2. Elephants in the Savannah
The African Savannah elephant belongs to the Big Five and is one of the most amazing inhabitants of the national parks of South Africa, East Africa, and Namibia.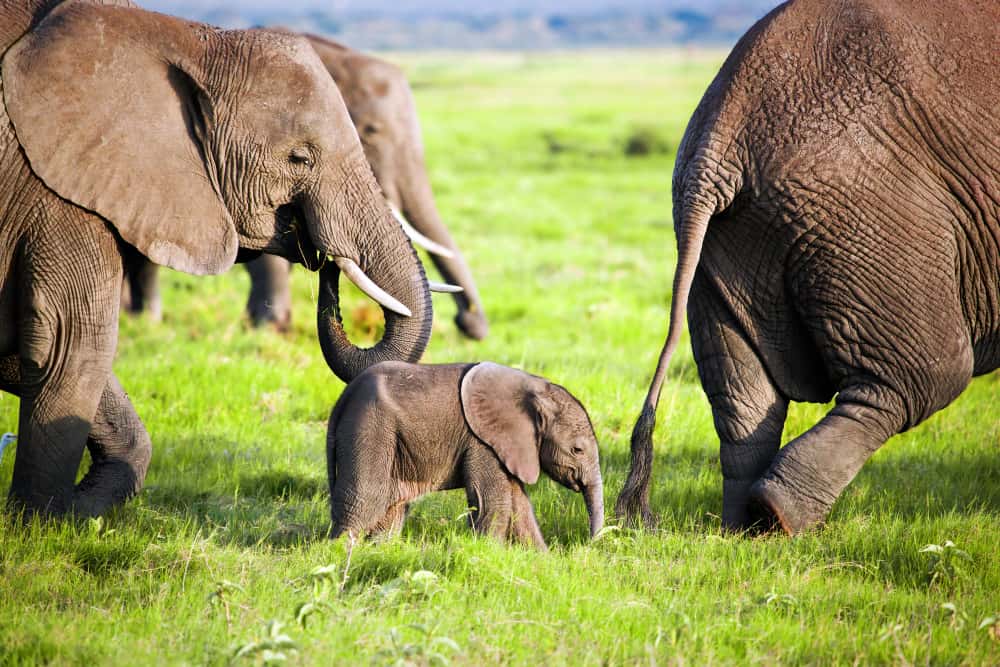 For those people with a bucket-list of places to go and amazing things to see, witnessing a herd of elephants is bound to be high on that list. A mature bull elephant stands up to 14 feet tall at the shoulders and weighs 15,000 pounds making it one of the most impressive animals to see in the wild.
3. Lions in Pilanesberg
If you are going on safari to see lions, there are two things you are going to need in abundance. Arm yourself with a significant amount of patience and pray that timing is on your side and you might just be lucky enough to see lions in Pilanesberg. This is the fourth largest national park in the Republic of South Africa and the best location for seeing lions on safari.
It is entirely possible that you could drive for miles through the South African National Parks without seeing a single lion. When you reach Pilanesberg's sloppy hills, generous grasslands, dense pockets of vegetation and thickly wooded gorges, you're likely to encounter a sizeable number of lions in this location.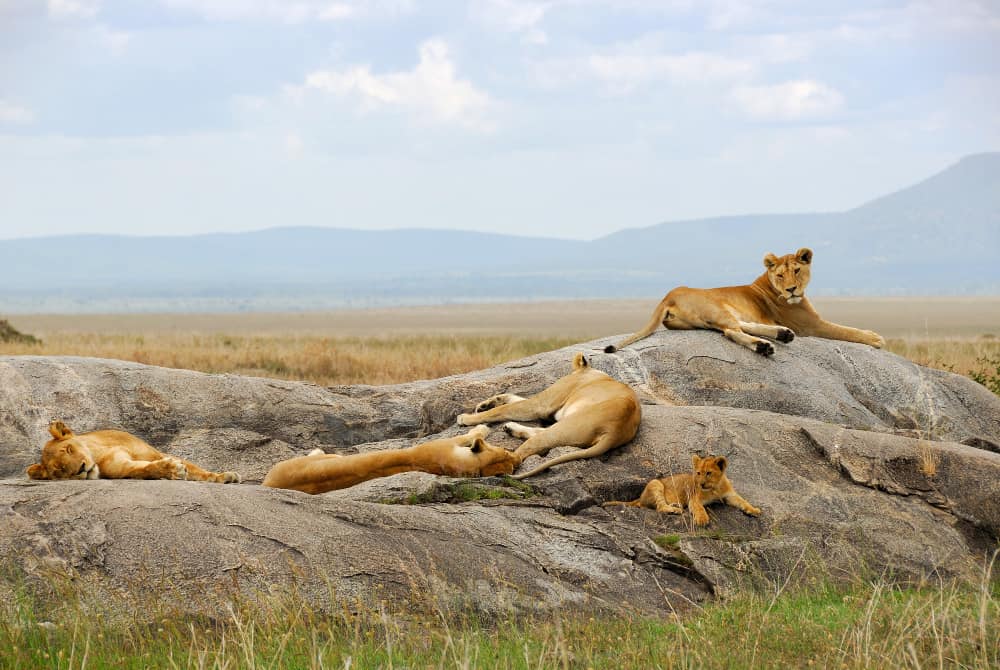 It's therefore definitely worth your while sitting it out in order to witness this majestic animal. To make the most of your trip, make sure you book the best savannah accommodation and expert safari guides to keep you fresh and give you the best chance of seeing the lions when you're venturing out to see them.
4. Hippos in Serengeti National Park
The Seronera River, inside the Serengeti National Park in Tanzania, offers a fantastic location to see hippos if this is an animal you are keen to meet. A safari here is bound to take you to the area known as the Hippo Pool, one of the areas most visited watering holes.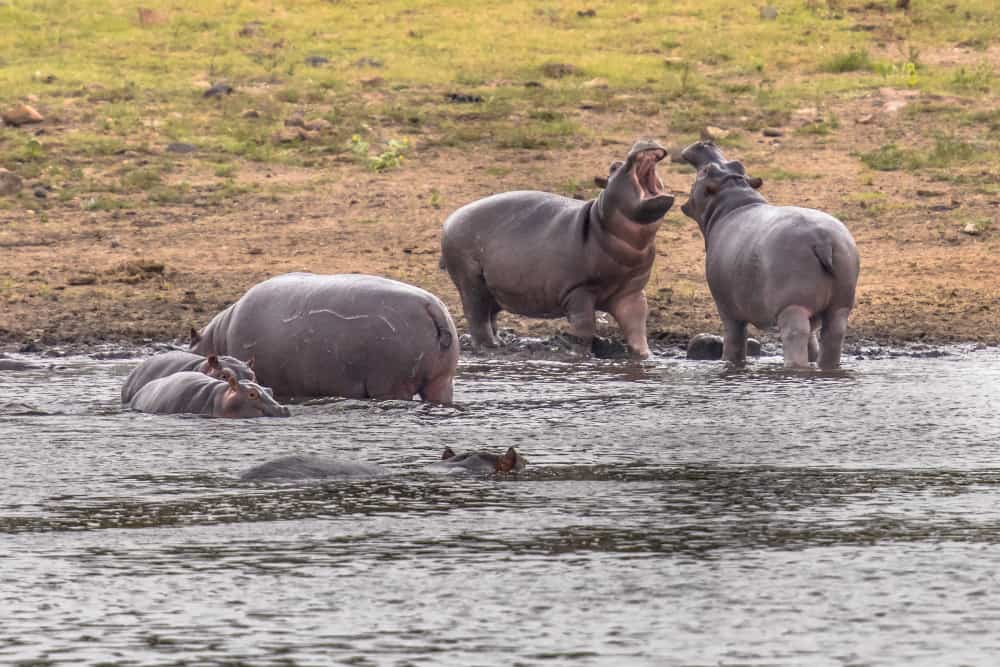 The Hippo Pool is home to over 100 hippos, but this number often increases during mating season. Visitors enjoy observing their natural behaviours, including seeing them either completely submerged in the mud hole or partially submerged.
Once in a while, you'll see them on the lakeside's bottom with only exposed tops or the tops of their noses peeking out of the water. The hippo is also a very sociable animal and the members of the herd stay incredibly close to one another.
5. Meerkats in the Kalahari Desert
Hanging out with the meerkats in the Kalahari Desert while on Safari is so much fun. They have some of the most interesting behaviours of the animals you will meet while on safari. You can't help but notice how they work together to guard their homes, raise their young and hunt in the Kuruman River.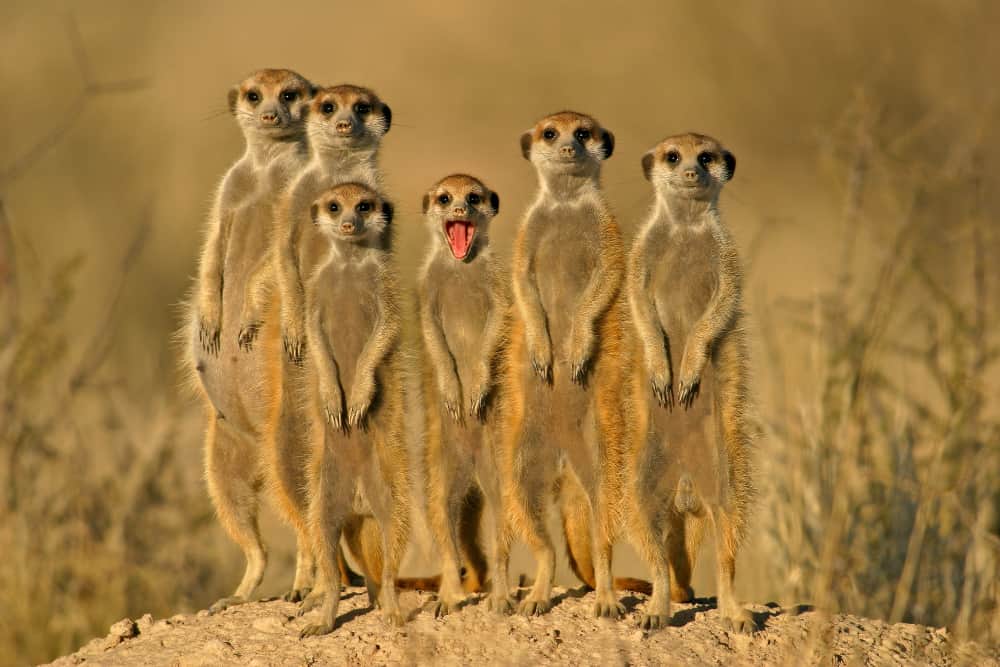 The central Kalahari Desert, where many meerkats live, is not an ideal safari destination and unfortunately has been off-limits to the public in recent years. But visitors are allowed to visit the Kalahari Desert from June to October when you can watch the meerkats migrating to the northern waters.  It's worth taking your safari during this window if you are keen to observe the meerkats in their natural environment.
Which animal would you most like to see on your next safari adventure?