Eden Hall Day Spa gifted a spa day and beauty treatment in exchange for this post but all thoughts and opinions are my own. 
Nothing makes me happier than arriving at Eden Hall in Nottinghamshire.  I definitely felt ready for some 'me time' after a busy half term with the kids.  Walking into the refurbished reception meant that a day of pampering and relaxation lay ahead and I was definitely  feeling excited.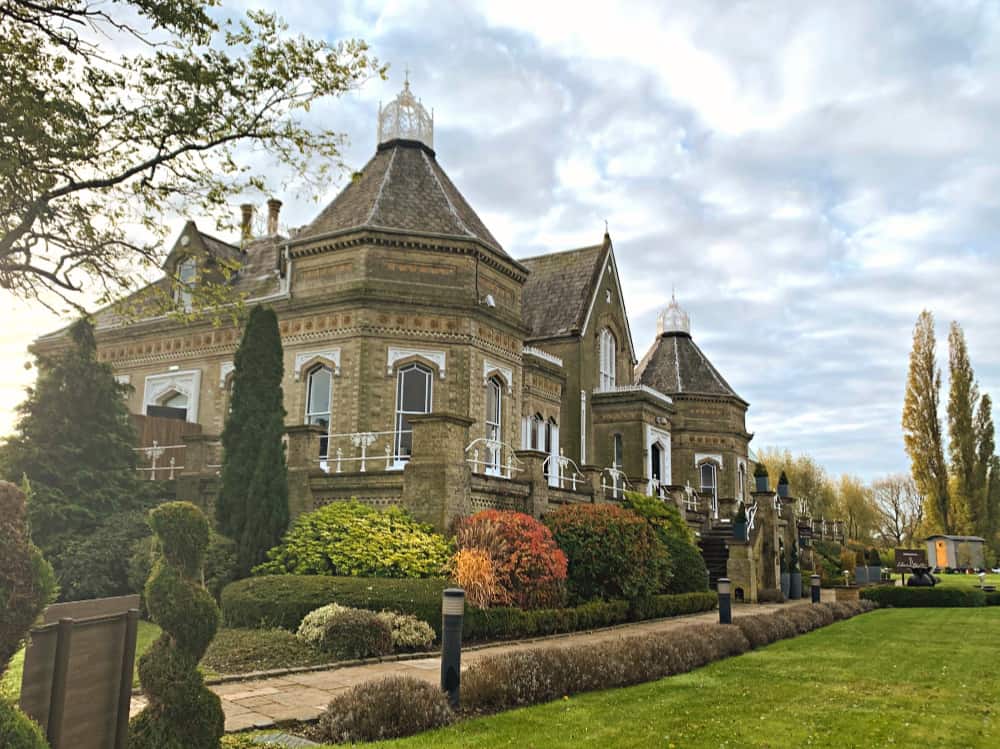 I received a very warm welcome on arrival and as I took a seat to complete my registration form, I was offered a cup of delicious hot chocolate.  What a perfect treat for a chilly autumnal morning in Nottinghamshire.  At home, no one likes hot chocolate, so I rarely have it.  They couldn't have picked a more perfect welcome for me and it looked like the other spa guests were enjoying it too.
I asked reception if I was able to get a large robe before I entered the spa.  Everyone at Eden Spa is always so happy to help with any request you have.  They fetched me a robe (actually I went through 3 that day) and said to let them know when I book and they will make sure one is in my locker the next time I visit.  They care so much about the customer experience and do everything they can to make you feel looked after during your time at Eden Hall Spa.  It's one of the many reasons that it's the perfect place to go if you are looking for a spa day in the Midlands.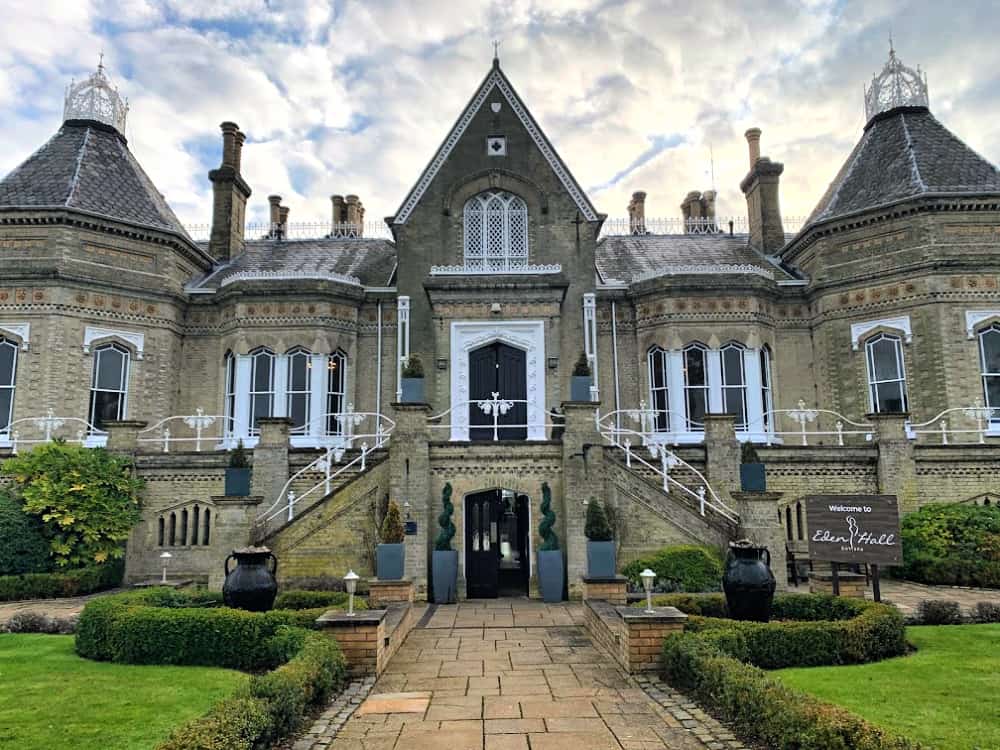 Autumn is the perfect time to visit Eden Hall Day Spa.  As the season begins to change, I think we all wind down a little with the darker evenings and the colder weather.  You'll certainly warm up and relax after a few minutes in the Herbal Caldarium or the Rose Steam Room.  Nothing is quite as cosy as snuggling under a soft blanket with a hot water bottle in the conservatory with a good book either.  I managed to fit all of these important activities into my spa day at Eden Hall you'll be pleased to hear.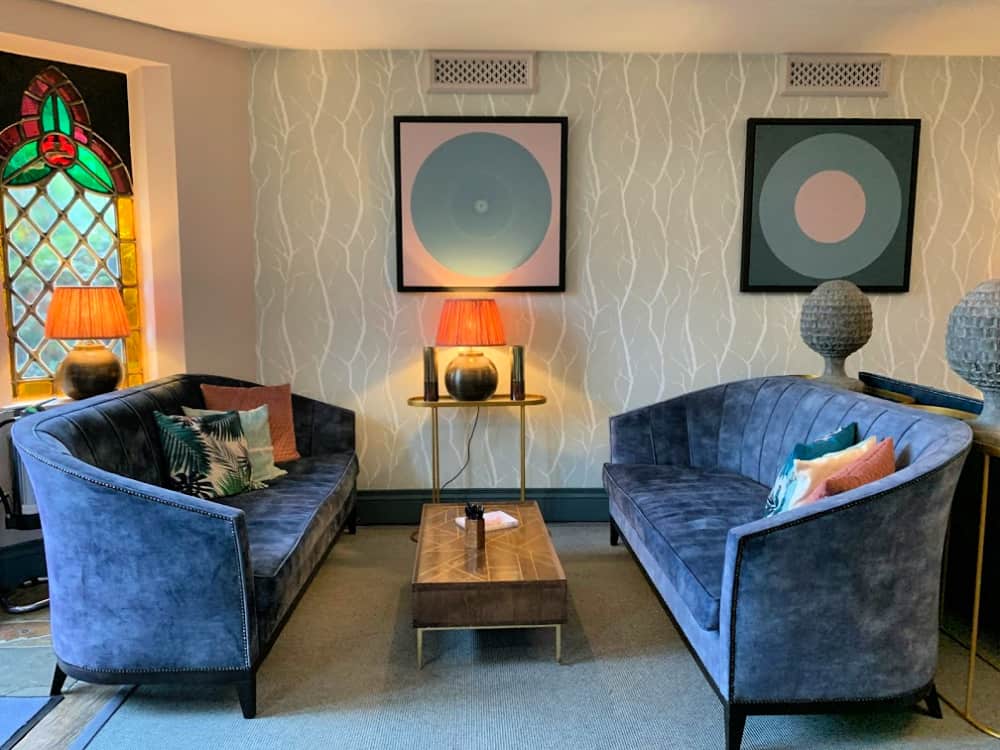 As well as being in need of a day to unwind and relax, I was keen to visit Eden Hall as I'd noticed there had been a few changes recently.  If you receive the Eden Hall news letter you might have noticed they have opened a new cafe, Cafe 1875.  They have also rebranded and Eden is now known as BE at Eden Hall.
Be at Eden Hall is such a perfect message as sometimes that's just what you need to do.  I have been many things over the last few months, whether it's working hard on projects, looking after the kids etc.  I have not had so much chance to just 'Be', and this really helped me to focus on being in the moment and enjoying my time at Eden Hall.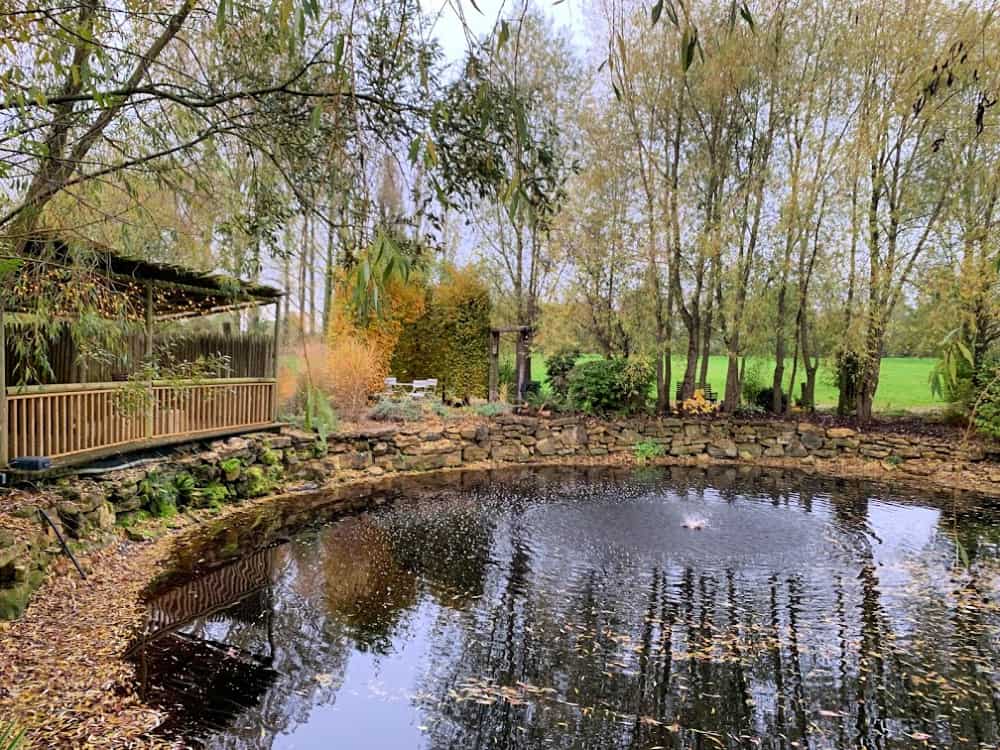 With the new branding has come some beautiful refurbishment and lovely new features.  I spotted The Shephard's Hut outside, which looks adorable.  It's open in the summer months and is the perfect place to enjoy a glass of Pimms or cheeky cocktail in the beautiful gardens that surround the spa.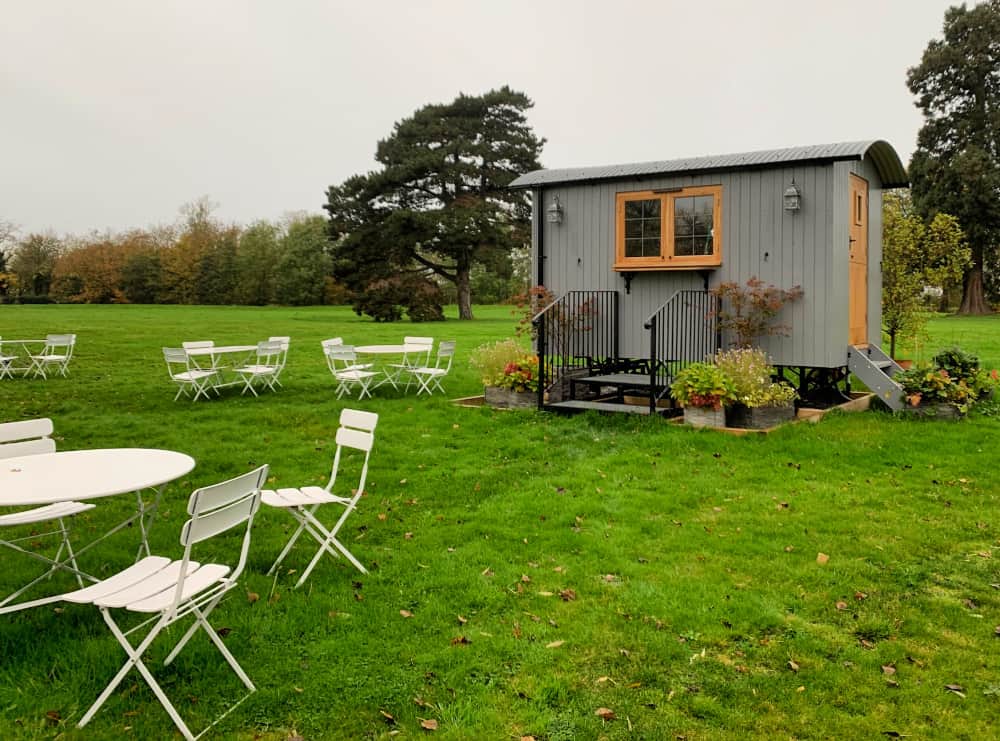 Cafe 1875 is a very welcome addition to Eden Hall Day Spa as well.  Eden have always asked guests to leave mobile phones in their lockers, and for some people that just isn't always possible, especially if you have children. Phones have so many different features now, that I would use mine to read instead of a Kindle for example. You can now use mobile phones in Cafe 1875 and the even better news is that WiFi is availible there also.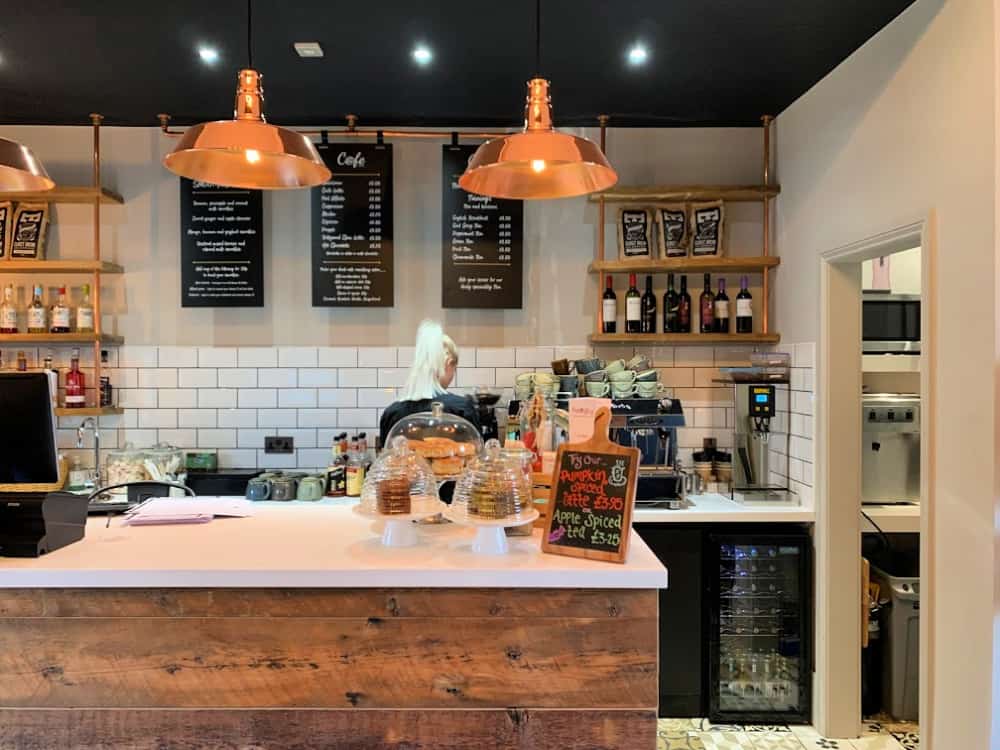 The cafe follows the luxurious, yet cosy vibe that Eden Hall has throughout the spa. I'm sure you will appreciate the beautifully rustic decor and complimentary copper tones all set against a wonderful dark grey that is very on trend at the moment.
At Cafe 1875 you will find an excellent selection of teas and coffees as well as alcoholic drinks if you fancy something a bit stronger.  There's also a lovely selection of cakes and smoothies on offer as well so if you do need to catch up with your emails you know there is going to be a great selection of beverages and snacks while you do it.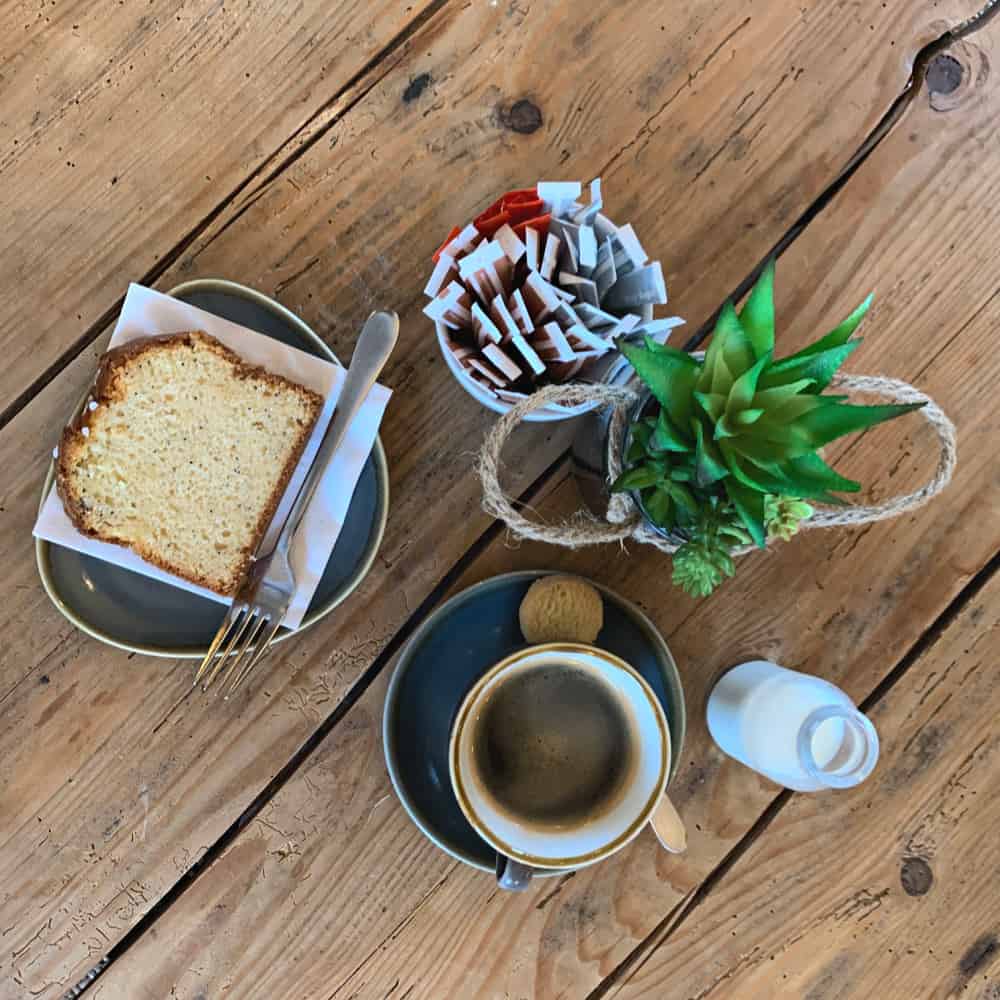 I honestly can't talk highly enough of the staff at Eden Hall.  They are happy to help, and will do everything in their power to make you happy during your day.  I've not only experienced it first hand but I see it with other guests all the time.  I needed to move my treatment to co-ordinate with getting home for the kids.  I popped to the reception and they were so happy to help and fortunately they were able to give me a slightly earlier slot which was great.  It helped me avoid a very stressful ending to my day and I was able to enjoy my treatment knowing I'd still make it home on time.
Talking of treatments, on this visit to Eden Hall Spa I was able to try their new Ultra Relaxing Facial.  My skin always needs a boost at this time if year so this treatment was perfect for me.  Not only was I able to completely relax and disconnect from the hustle and bustle of day to day life but Jade – my therapist – worked on fully rejuvenating my skin using a selection of products from the Elemis range.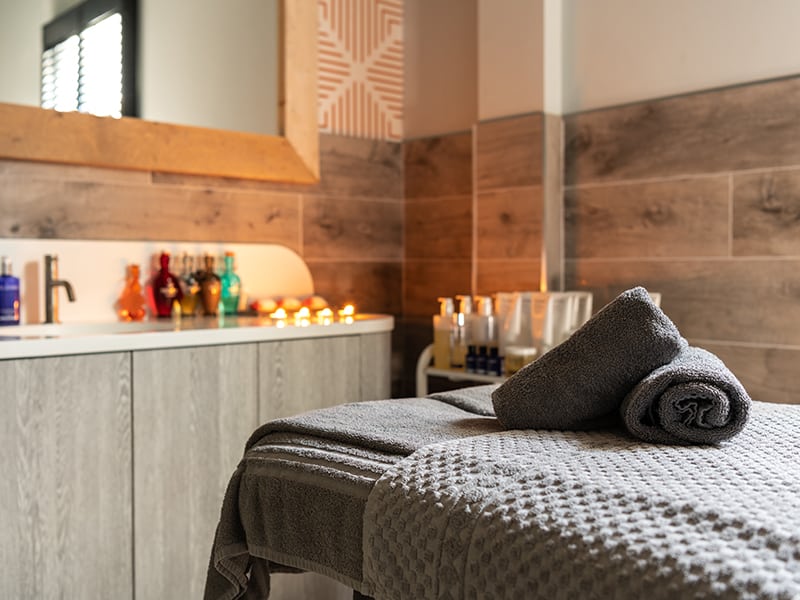 She used a range of massage techniques to stimulate the skin and relax the tight muscles in my face.  Apparently the area around my eyes was the worst.  After my 70 minute  treatment my skin was absolutely glowing and I'd definitely describe it as winter ready!  If your skin needs a boost as the weather gets colder, then I would recommend the Ultra Relaxing Facial to rehydrate the skin and focus on any problem areas you have.
After the treatment I felt a lot more centred than I have felt for a while and it was a perfect way to end my day at Eden Hall.  I'd always recommend booking any treatment as close to the end of the day as possible.  It means that any essential oils applied to the skin will have the chance to soak in for maximum benefit.  My other top tip is to go and shower before your treatment, as going to the shower afterwards would also be a waste of all those gorgeous Elemis beauty products.
There are a range of spa days available at Eden Hall, and an excellent range of treatments to choose from as well.  If you are stuck with what to buy someone for Christmas, I think a gift voucher for Eden Hall will always be very gratefully received.
Here's an idea of what they can be spent on.
Simply Spa Day from £99 includes 3 course lunch and use of all the facilities
Serene Spa day from £150 includes the above plus 55 minute deep massage treatment
Signature Spa Day from £175 includes a 85 minute top to toe treatment with products from the Elemis or Clarins range as well as lunch and use of the facilities.
Mother To Be Spa Day from £140 includes Elemis Mother To Be Treatment, lunch and spa facilities.
Jennifer Young Spa Day from £150 includes Jennifer Young facial or massage perfect for people with sensitive skin or living with or beyond cancer.
Twilight Spa from £45 between 7.30pm and 10.30pm on selected days for people who want to unwind after work.
As well as a flexible choice of spa days there is also an excellent range of treatments for both men and women to choose from so that everyone can experience the joy of relaxation and being pampered at Eden Hall Day Spa.
When ever I say to people that I'm going too Eden for the day one of the comments everyone makes is that 'they do a lovely lunch', and they are absolutely right. Lunch is always delicious and I promise you will not leave hungry.
As well as the three course lunch menu, there's salads, seasonal vegetables and breads.  There's lots of choice regardless of your dietary requirements.  Lunch is eaten in small dining rooms which over look the gardens outside.  On this particular visit I enjoyed grilled halloumi, tapas with moroccan lamb, Chinese pork and sticky chicken wings followed by a chocolate and coconut tart which was delicious.  As you can imagine, after that little feast my next stop was the slumber lounge for an after dinner snooze.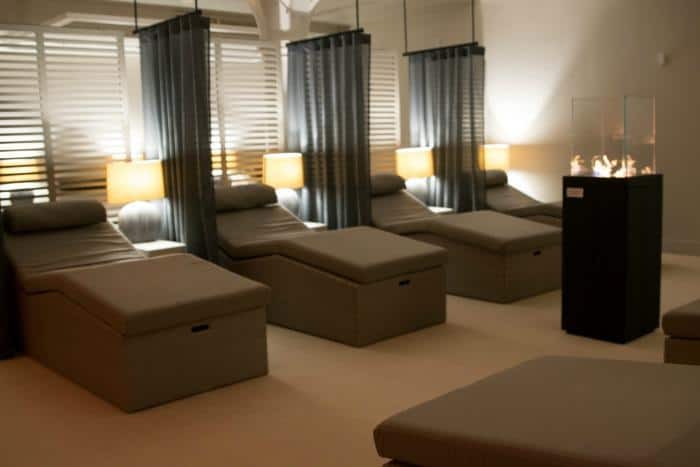 I can honestly say that I had a perfect day at Eden Hall.  It's no surprise to me at all that it Eden Hall Day Spa is an award winning facility and considered one of the best spa's in the UK.  They are constantly striving for excellent customer service and I loved seeing the changes that have been made since my last visit to Eden Hall.  I was particularly happy to see that they are now providing 100% biodegradable cups at the water fountains so a huge well done to Eden Spa on that one!
When was the last time you visited Eden Hall Day Spa?  Are you due a little me time?