Thanks so much to the lovely Renee at one of my favourite blogs, Mummy Tries for the New Year's tag.  This is a fab little meme that even I have got time to take part in!  It suits my new approach to New Year's Resolutions perfectly, where reflection is a huge part of moving forward.
It's a short and sweet one for all my lovely readers, so I hope you enjoy looking back at my year with me and finding out what's coming up in the year ahead.
Highlights Of 2014
My year really turned a corner when Little Pudding arrived on the scene.  Her delivery was fast and furious. She needed a little time with the Doctors.  Daddy and I were only talking about this this morning, as he was far more aware of what was going on than I was.  He was quite frightened that things weren't going to be ok, but fortunately she was and she is now a happy 7 months old.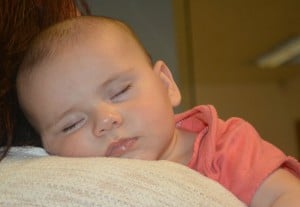 Me and the other half celebrated 3 years of being married, I'm so lucky to have him, he is my sense of reason in my frazzled hormonal state.  There was a time when I thought I'd never be married, let alone be three years in with 2 children.  I'm a very lucky lady.
I have had so many reasons to be proud of my teen, he really has had the best year.  I look at him and wonder how on earth did I get it so right.  He smashed his GCSE's with an amazing set of results including 6 A*s.  After a difficult summer, he started working at Morrisons.  He's getting on ok, enjoying the extra money in his pocket and the staff discount card is coming in handy too.  He turned 17! Eek!  He's turning into a fine young man, and I know he'll keep doing well in 2015.
Excited For In 2015
There's some really exciting things happening in 2015.  The first thing is a meeting with the NSPCC to discuss getting involved with their 'Share Aware' campaign.  I'm so pleased to be able to get involved with this and help raise awareness of safe online activity for young people.  Watch out for an announcement in the New Year.
Also, I am so honoured to be asked to speak at the Mumpreneur and Female Association Conference on 3rd July in Birmingham and represent the blogging community.  This is an exciting opportunity for me and I'm looking forward to networking with some inspiring women and letting them know why working with mummy bloggers is so great!
I can't write this without mentioning BritMums Live! 2015.  I'm really looking forward to meeting up with some amazing bloggers I've already met and all the ones I've connected with online.  I'd love to explore sponsorship with a great brand to make all this possible too.
I've built up a fab network over 2014 so I'm looking forward to working with some lovely people in 2015 and reaching out to some new contacts to develop Zena's Suitcase even more in the year ahead.
I'm going to be getting my head round vlogging too!  I know, you're excited aren't you? Watch this space, I have a lot to say when I get going.
New Year's Resolutions
Now, putting my new approach into practice here are my 'I am' resolutions for 2015
I am making the most of the time I have with my family
I am being fearless
I am making the most of new opportunities
I am being active and healthy
Blogging High
Going to Blog Camp was awesome!  Little Pudding and I ventured of to Birmingham with some lovely bloggers for a day with  the Tots100 team. It was inspiring to hear the potential blogging has as a medium, and I believe it has so much potential to grow as a tool of social influence.
Hanging out with Vicki from Honest Mum was fab and meeting the lovely Kaz from Ickle Pickles Life who started out about the same time as me was amazing.
I've met some amazing people on and off line through blogging now, and it's made such a difference to me personally to become apart of this amazing community, and definitely counts as a high for me.
Photo Of The Year
This one….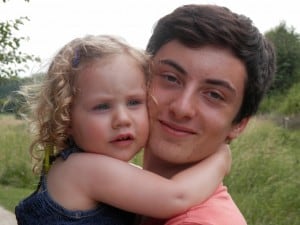 I'm going to tag the following lovely bloggers!
Kaz (Ickle Pickle's Mummy) @ Ickle Pickles Life
Nikki @ Keep Strong And Moving Forward
Sanna @ Wave To Mummy
Happy New Year!