Collaborative post 
Crafts are a great way to keep the kids busy and active as they are growing. Children are very creative and as such need imaginative and innovative activities that quench this artistic thirst. Crafts are a fantastic way to learn new skills and teach the importance of work.
Naturally the suitability of the crafts highlighted varies with the age and the temperament of each child. Therefore, it is important to ensure that the child is properly supervised when playing. Here are some of the office stationery in Arts and Crafts that are a fantastic addition to any child's Arts and Crafts table.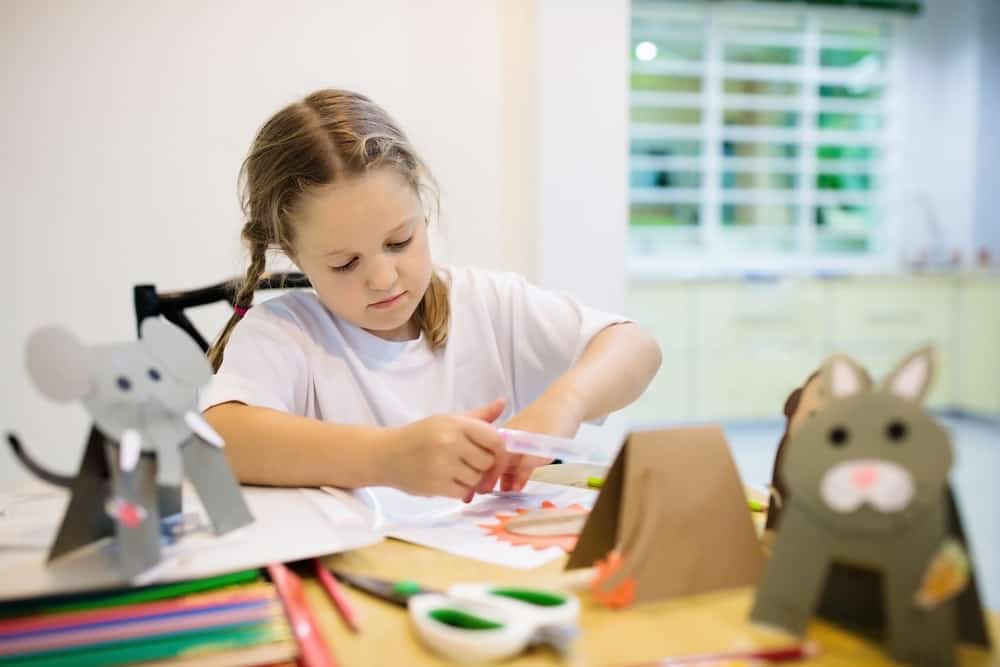 Chromacryl Acrylic Paint in Assorted Pack of 12 500ml Bottle
This is an ideal product to help introduce children to the world of acrylic paints. With an option between 8 or 12 individual colours in 500 ml bottles it is a good choice for the beginner. Packaged neatly in plastic bottles, their squeeze bottle nozzles prevent messy clean ups later.
Stencil Pack of Letters/Numbers/Symbols with PVC Sleeve Various Sizes Blue Tint

This is a great introduction to the joys of stencilling. With each pack having a set of 3 lettering and numbering stencils there are a myriad of uses to aid creativity and keep the user engrossed. It is pretty durable because it is made from PVC. This also makes it easy to clean. A fantastic gateway to stencilling.
Soft Grip Pattern Stampers
With a soft grip and four different designs to choose from. It is a perfect item for little hands with big imaginations. They are very durable and made with children in mind. Stamping away will be a breeze with this item.
Colour Blocks in Turquoise Pack of 6
With an extensive variety of intense and brilliant colours, they are perfect for children both in the classroom and at home. The paint is highly soluble and can be stored compactly and will be ready each time for distribution. It sticks very well to various surfaces and is sold in packs of 6 individual colours or assorted packs of 144 colours. This is a handy craft set for those big families.
Rainbow Modelling Material 10 bars

A fantastic way to start modelling. It is reusable and years of fun will be derived from this craft. It is available in the colours of the rainbow and packed in bars of 10. Each bar weighs 500 grams and this craft is a valuable addition to any craft set in any home.
Polystyrene Eggs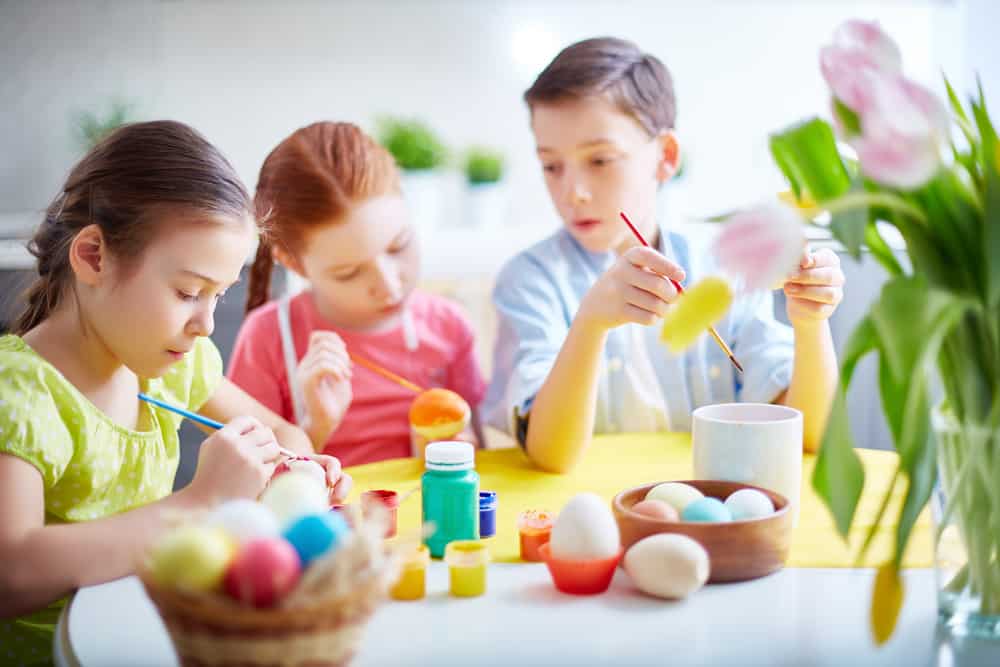 This craft is ideal for carving, painting and decorating. Its compatibility with many types of different material ensures that they will provide hours of fun and will be a good addition to any crafts table. It is ideal for Christmas and Easter decorations and will be a treat to work on them with the kids during the festive periods.
Marbling Ink Fluorescent

Marbling ink is a fantastic addition to your arts and crafts section. Adding water to this ink makes the oil float and disperse and makes funky, brilliant and astonishing patterns that will be not only engrossing to the eye but fun to play with too. With standard, metallic or fluorescent colour to choose from every choice is covered.
Playdoh Pack Of 12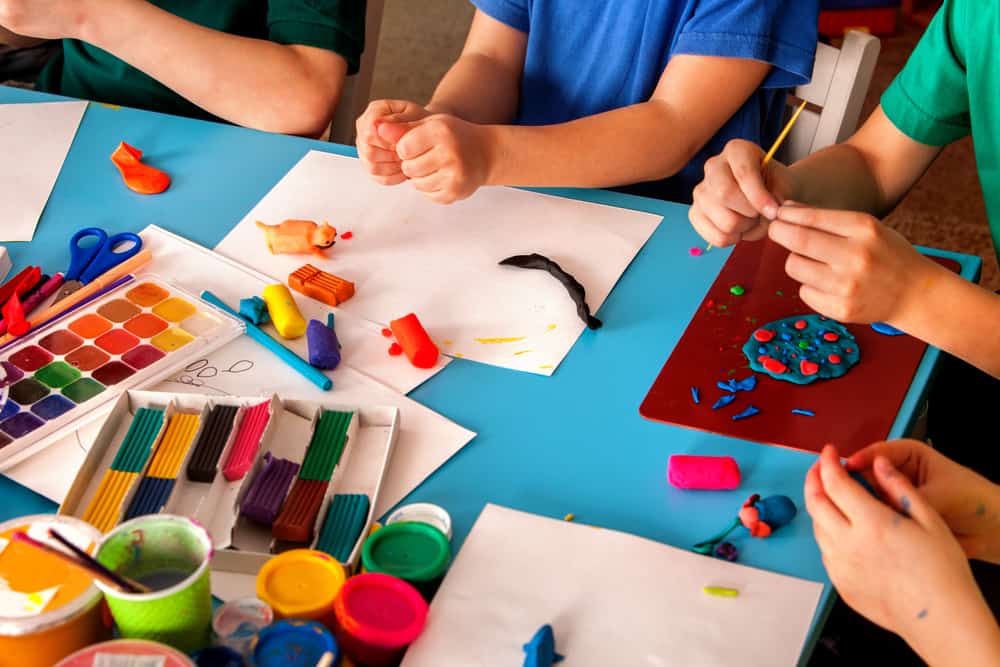 This is not only easy to play with and mould, it also comes in brilliant vivid colours that will be enticing to children every day of play. With each colour stored in a sealed tub, clean up should be a breeze. Playdoh has been integral to crafts tables for years and it is still one of the first choice on anyone's wish list.
Tallom 5 Colour Face Paints (Pack of 12) 5111

Easy to apply and easy to remove, this craft will provide hours of fun to young and old alike. With different colours included and brushes to help with application, this is a solid choice for an art and craft section.
Puppet Creation Pack
Puppets are a fun way to keep children occupied. Making them is just as fun as playing with them and this craft sees to that. With 60 Pre-cut puppet shapes, 10 balls of yarn and 30 plastic rounded needles, this is a good choice for kids as they can customise their puppet according to their needs and taste.