Wigwam Holidays kindly gifted us a 2 night break at Kidsnape Farm but all thoughts and opinions are our own.
I picked the girls up from school and jumped straight in the car to drive from Nottingham to Lancashire for our weekend glamping break at Wigwam Holidays Kidsnape Farm.  As car journey's go its a little on the longer side for a weekend break, so a part of me was wondering if it was going to be worth the trip. 
I shouldn't have worried as our Wigwam Holidays glamping break surpassed all our expectations.  We had such a lovely break and it was so nice to get away from the day to day routine and all things Covid related.  I didn't check the news once while we were away and for me that really is switching off!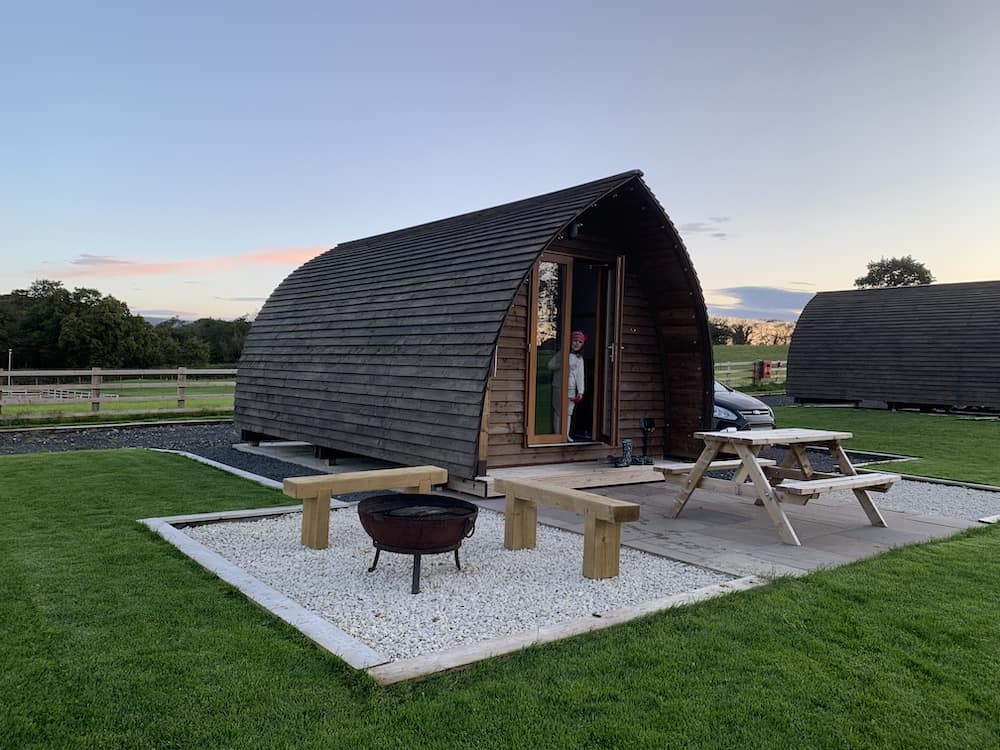 We arrived at our Wigwam Cabin to a very warm welcome from Carl, the site owner.  The awesome thing about Wigwam Holidays is you have the very best of both worlds.  There are 80 Wigwam Holiday sites around the UK, and each one includes one of the four types of Wigwam Cabins they provide.  Our favourite is The Running Water Wigwam Deluxe as not only are all the creature comforts included like shower, toilet, TV, sink, kettle, fridge and microwave but they also have double glazed patio doors for incredible views which Kidsnape Farm has in abundance.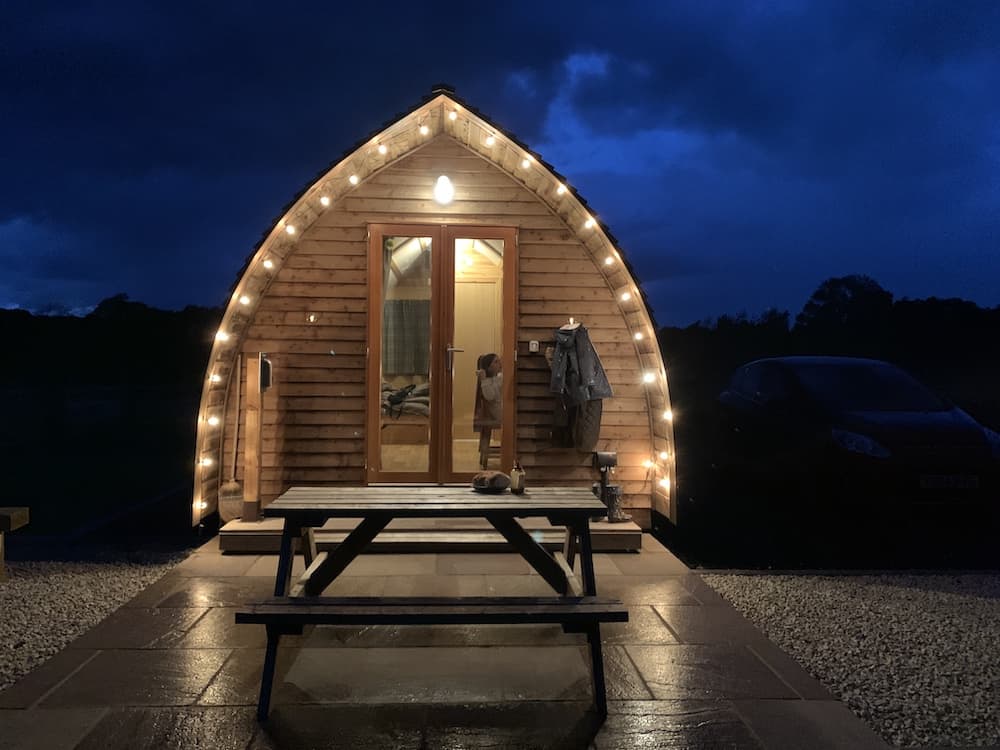 The Wigwam Holidays sites we have visited are family run businesses and still benefit from a very personal touch.  Carl welcomes all the guests and is available during your stay to solve any problems you might have!  He also arranged for all the children who were staying on site to have a feeding session with the alpacas staying in the field next to us.  We also got to meet some of the horses that live at Kidsnape Farm too.  Brook and Indie loved this experience in particular!
Why Did We Love Wigwam Holidays Kidsnape Farm So Much?
As soon as I pulled up the car I could see we were in for a real treat. The drive from Nottingham had been worth it.  Children were already running around the field and playing on the swings.  Brook and Indie couldn't wait to join them and were soon making new friends.
When we realised that our Wigwam Cabin was right next door to the field with the alpacas and pygmy goats it really did make our day! By complete coincidence I'd done an alpaca trek a few weeks earlier and Brook and Indie are going to do one next weekend.  This was a great way for them to get to know alpacas better.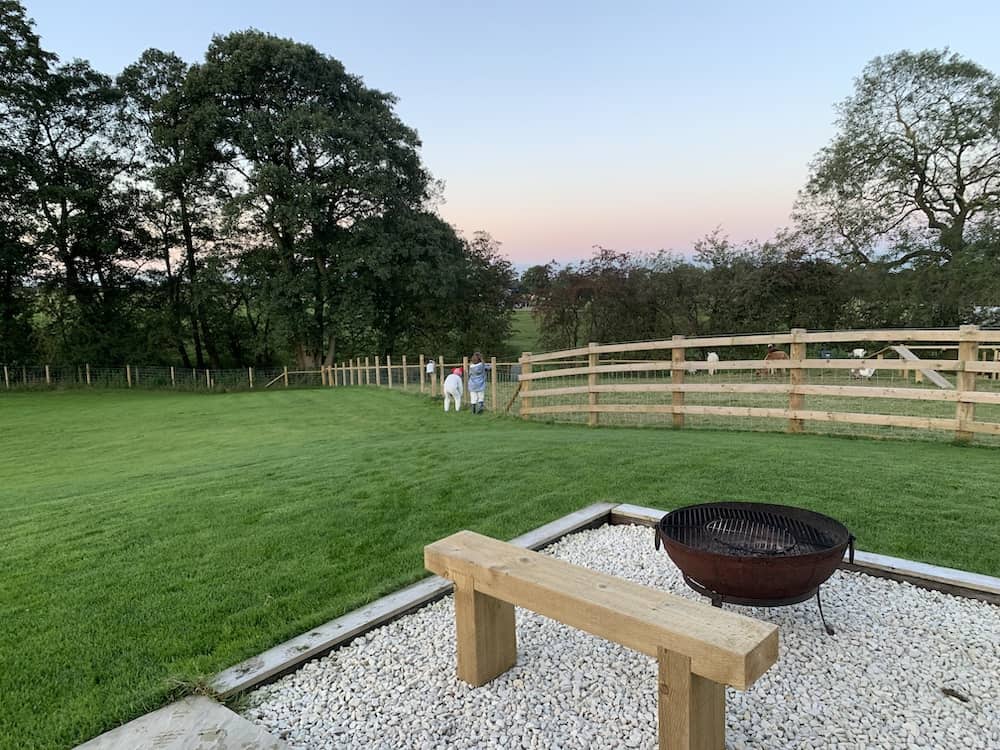 As well as seeing the animals, I was also really impressed with the standard of the site.  There are only 6 Wigwam Cabins on the site at the moment.  There may be more added to a different field in the future, but the field we were in will only have 6 Wigwam Cabins.  This is great if you want to hire all 6 cabins for friends and family for a weekend.  All the cabins look across the field and there's lots of space to enjoy the fresh air.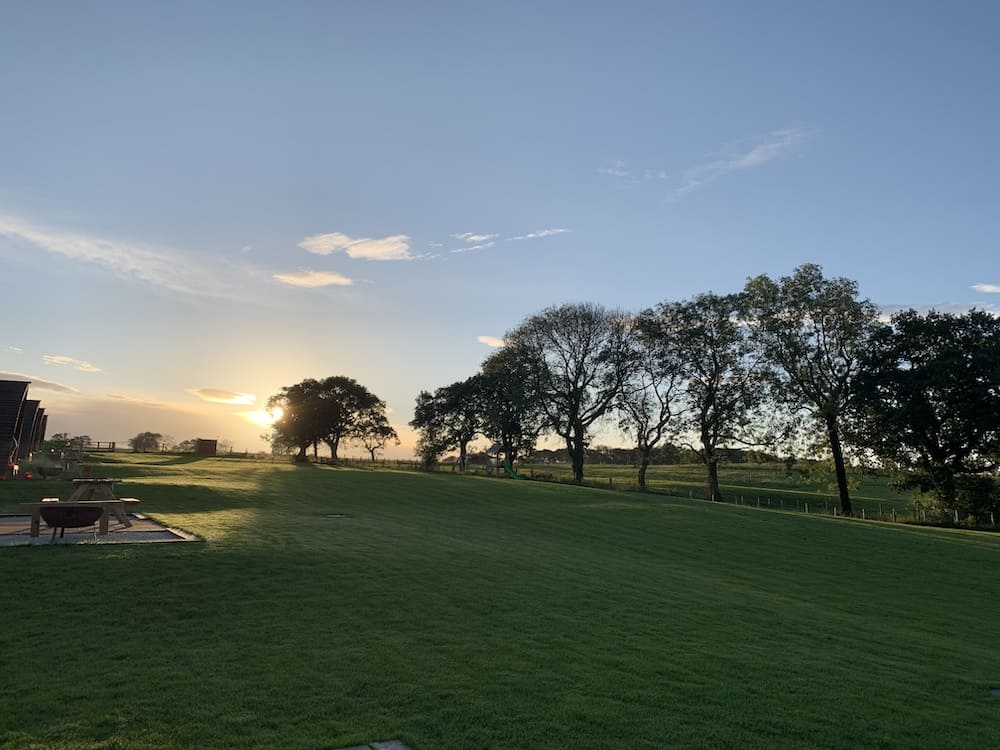 Sunrise was a particular treat.  As the sun hit the dewy field first thing in the morning I  knew it was going to be a good day on the farm.  The sun would drop behind the alpaca field in the evening creating a beautiful sunset as the campfires started to roar and excitement bubbled for toasted marshmallows and hot chocolate.  The day starts and ends perfectly at Wigwam Holidays Kidsnape Farm.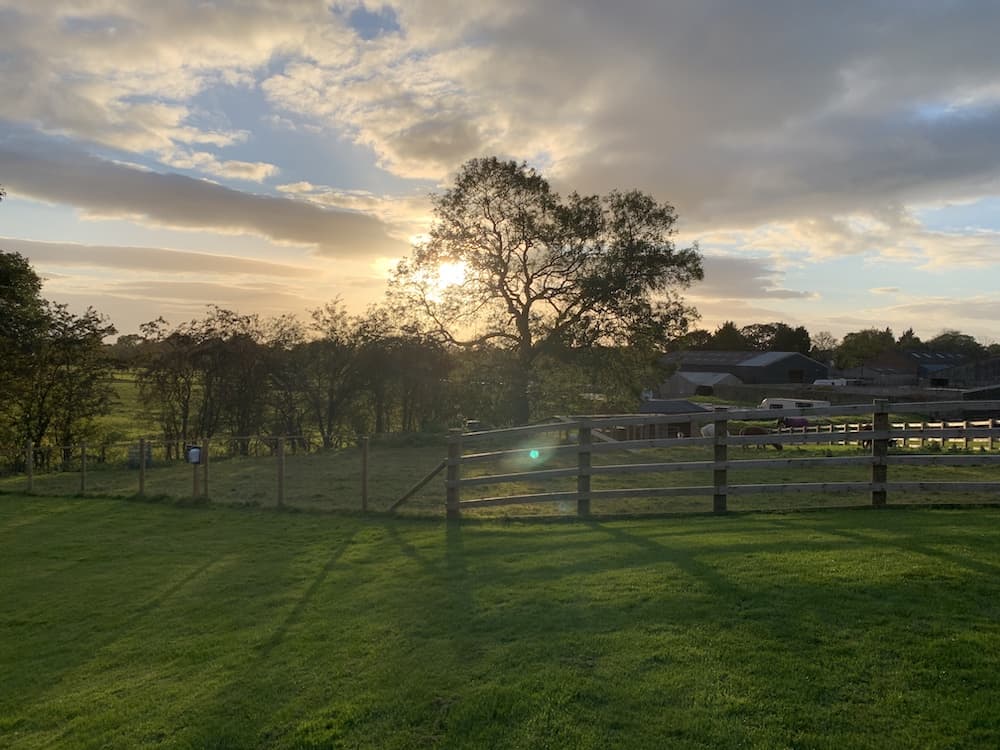 The Running Water Wigwam Deluxe Cabin
Out of all our glamping experiences, these Wigwam Cabins are our favourite to stay in.  We love being able to enjoy the outdoors without all the faff that goes with camping.  It means I can take Brook and Indie away for a weekend break without Daddy.  Obviously we would have loved for Daddy to come along, and I know he would have enjoyed this holiday. I think he appreciated having a little time to himself though.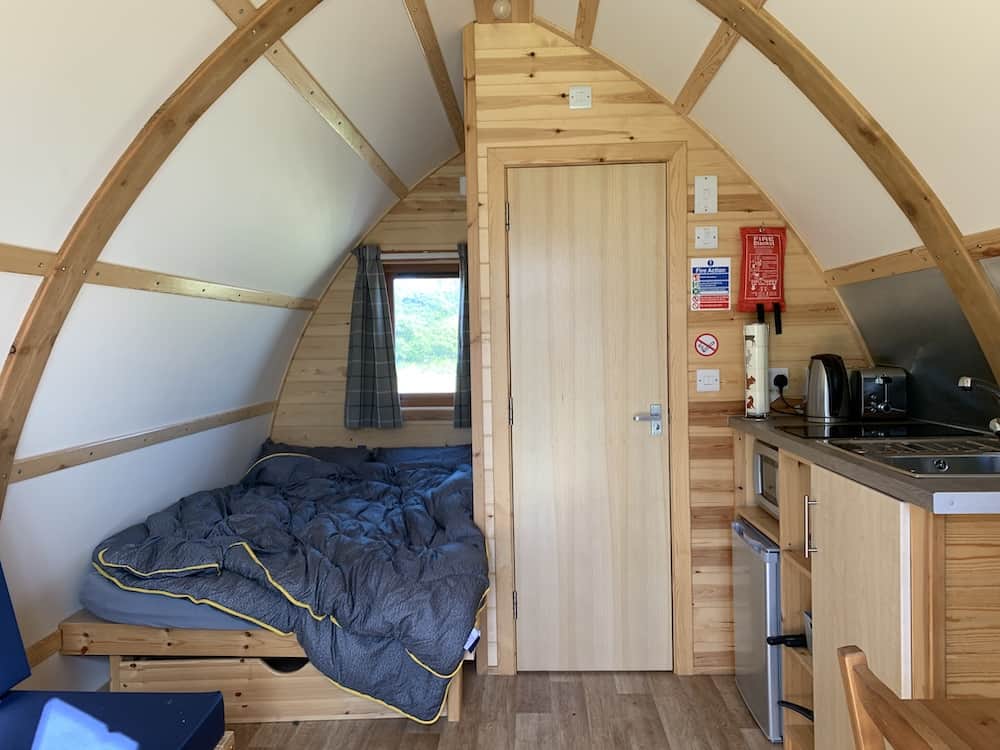 The design of the Wigwam Cabins is genius!  We had 2 double beds (one is a sofa during the day and is very easy to swap between the two), a dining table with 4 chairs and a kitchenette including 2 ring hob, microwave, kettle, toaster and fridge.  There are also cups, glasses, crockery, pots and pans and cutlery.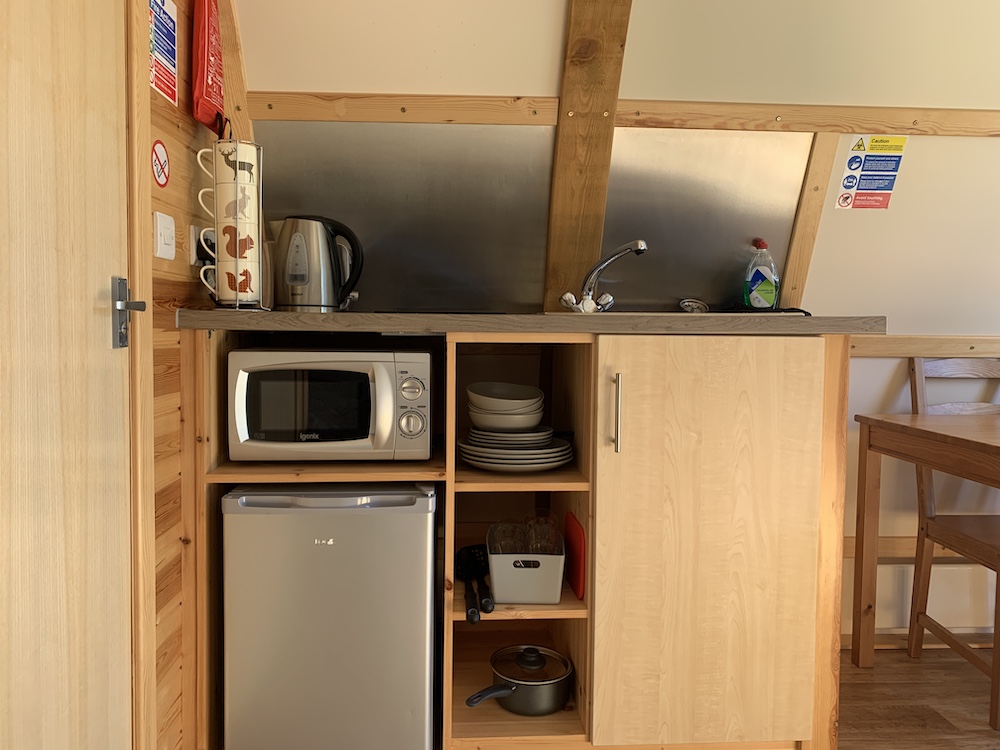 There is also heating in these Wigwam Cabins so we were super cosy!  I even turned the heating off at night and found that we were still snuggly warm. 
Each Wigwam Cabin also has it's own designated car parking space, so we could park right next door.  With children this is always super handy and meant we didn't have far to move our luggage.  We could also store a few things inside the car to make extra room.  There are drawers under all the beds though, so you have space for clothes, toys and anything else you want to have to hand.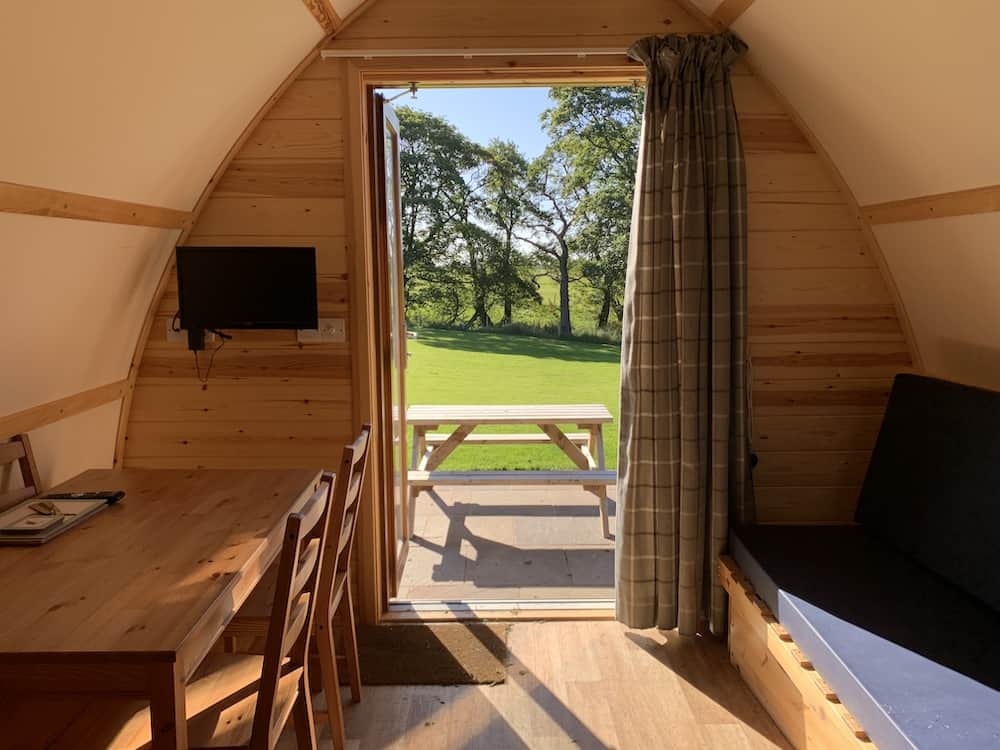 What to take on a Wigwam Holiday
During our stay some of our Instagram followers reached out and asked what to bring on a Wigwam Holiday.  Firstly, don't forget your towels!  We did, and Carl very kindly provided some for us, but they are not usually included.
Think about your meals in advance too and either check out the food packs provided by the site or take as much of what you need with you.  There is a Sainsbury's 10 minutes drive away from Kidsnape in Longbridge if you need anything though.  We stopped by there quickly to use the cash machine and it really did feel a jolt back to reality when the focus of our weekend was being able to enjoy nature at it's best.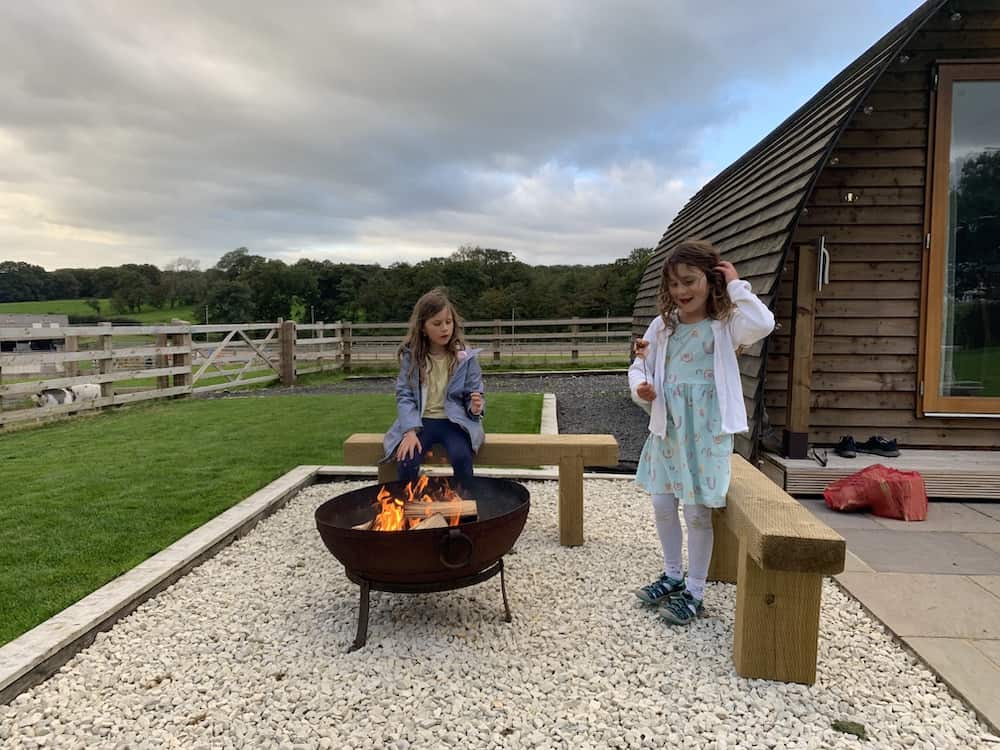 We packed things like hot dogs, pasta, jacket potatoes and soup to take with us.  Things that could either be heated in the microwave or cooked on the hob and were kid friendly worked well.  Next year Kidsnape Farm are hoping to have a cafe with it's own small shop for supplies, and I think this will go down really well with guests who need extra supplies.
The other things we'd recommend taking are marshmallows and skewers if you are planning on having a campfire.  For the kitchen, a scourer, some small bin bags incase you need extra, some antibacterial wipes and a tea towel will come in handy.  There was some washing up liquid and a tea towel in our Wigwam Cabin as well as a couple of toilet rolls.  We also had a hand santiser station outside our Wigwam Cabin for our own personal use, and there was also one on the fence near the alpacas.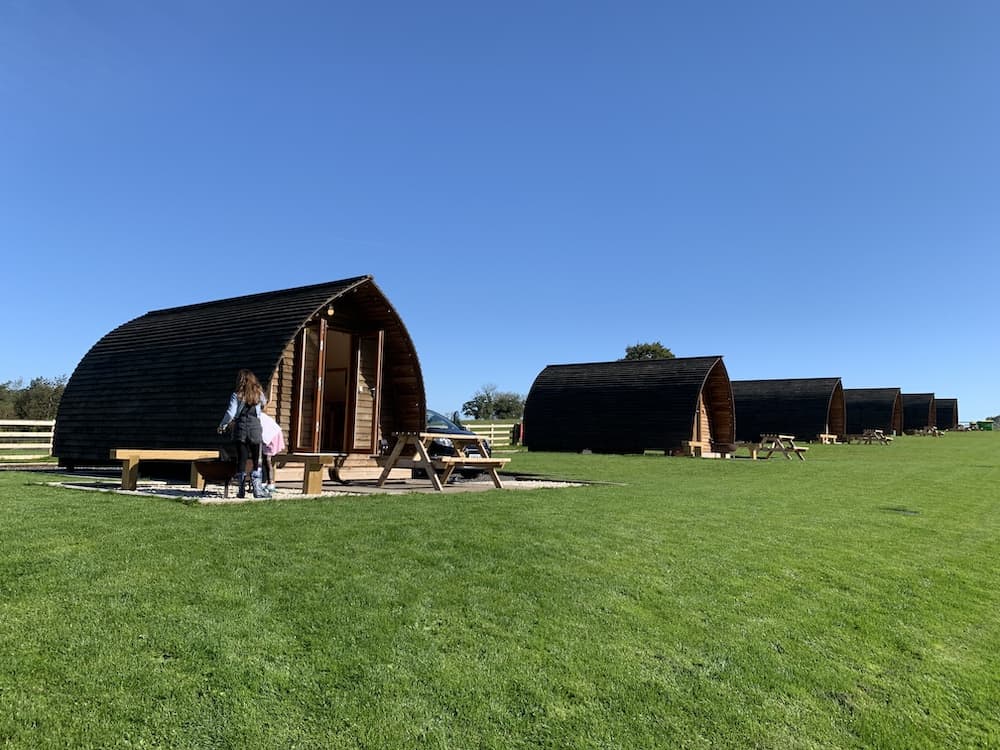 What to do near Wigwam Holidays Kidsnape Farm
Beacon Fell Country Park
Kidsnape Farm is situated in an area of outstanding natural beauty, so we were keen to explore the locally while we were there.  Carl suggested Beacon Fell Country Park and Brock Bottom were good places to visit with kids.  Seeing as he was the man in the know we took his advice, and on Saturday we visited Beacon Fell.  We had also spoken to one of the other families staying at Kidsnape Farm and they highly recommended going here too.  In fact they were heading that way with their kids and a picnic that day too!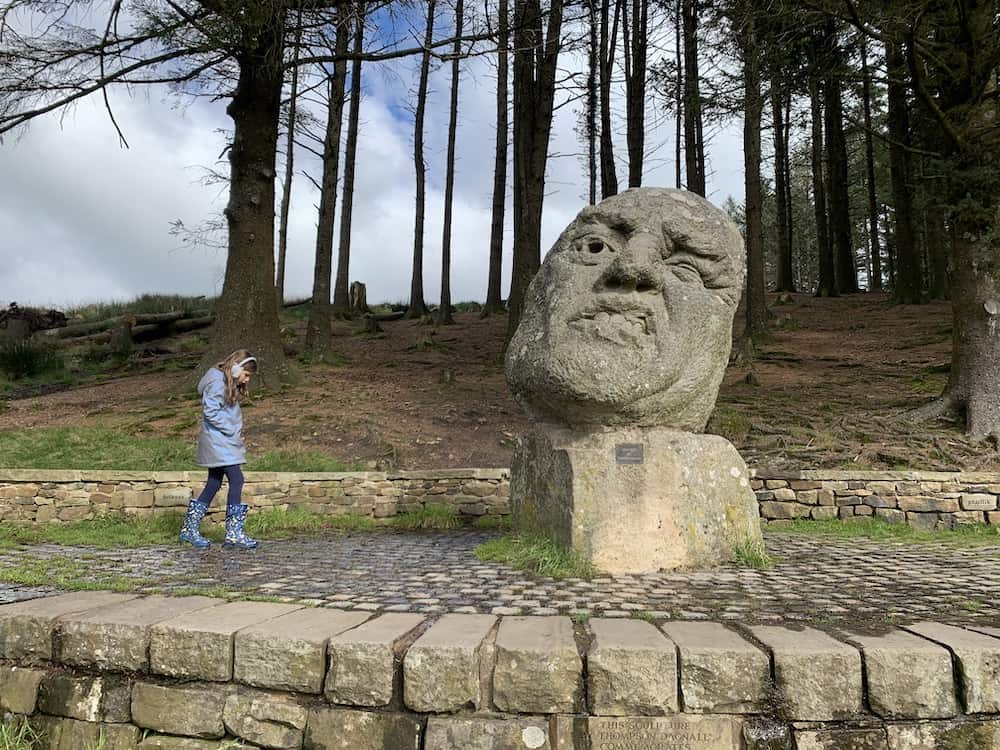 Once I was finally able to drag Brook and Indie away from the alpaca's and the goats, we took the short drive to Beacon Fell.  Even though we were only in the car for 15 minutes, we saw some incredible views before we'd even reached the car park.  We stopped at the Visitor's Centre, which sadly wasn't open, but there were toilets here which was handy.
There are some interesting sculptures dotted around the park and den building is a big thing here!  Brook and Indie love sticks so they couldn't help but have a go too.  It was a real treat seeing them enjoy the outdoors like this after the events of the last 6 months.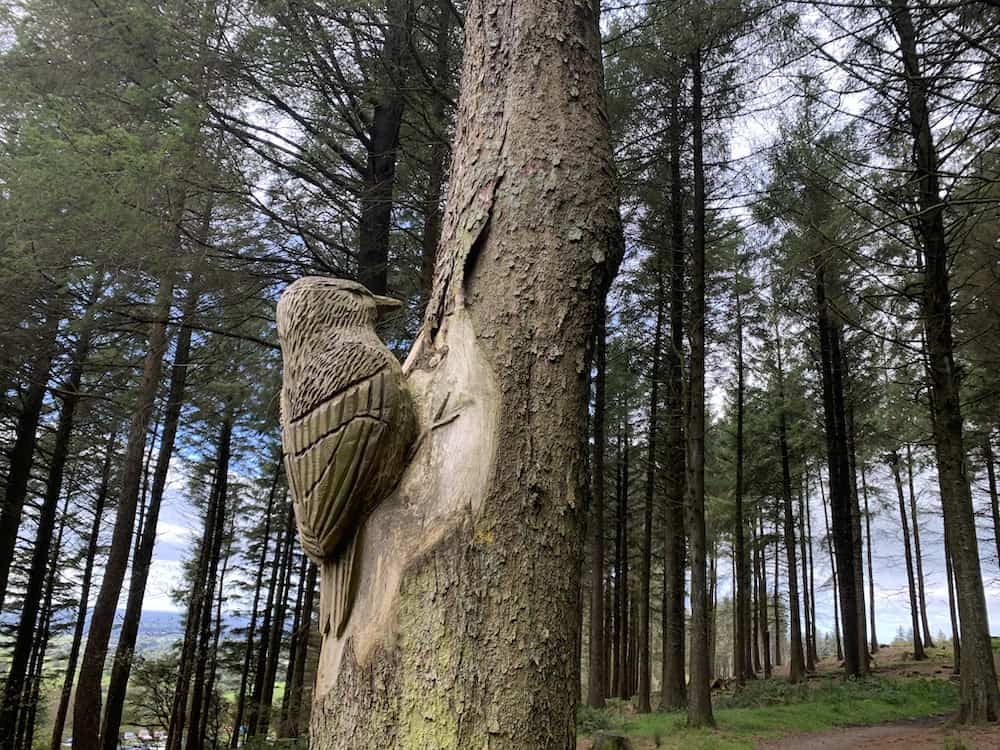 We carried on our walk and found a gorgeous adventure playground with an incredible snake sculpture and lots of things for the kids to play on.  They climbed, balanced and explored until their hearts content or should I say until they couldn't bear to be away from the alpaca's any longer!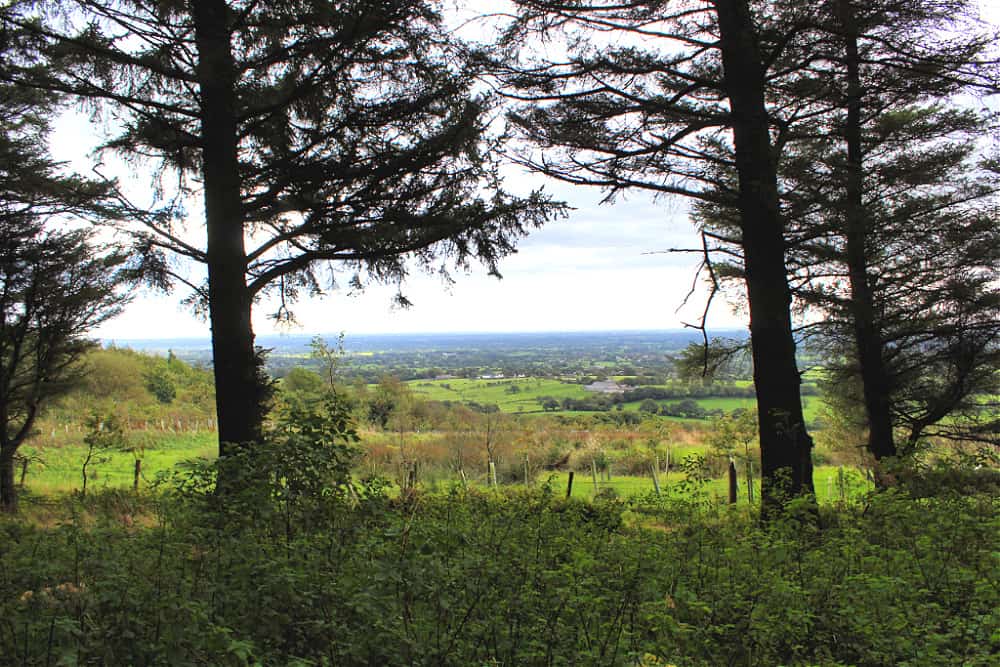 After a snack and a drink stop (always a good way to eek out time in the outdoor a little longer) we headed back to Kidsnape Farm.  When we got back Brook and Indie played with their new friends and fed the alpaca's grass until it was time to light the campfire and toast marshmallows.
Brock Bottom
Having had such a lovely experience at Beacon Fell, we took Carl's other suggestion and went to visit Brock Bottom on Sunday before making the drive back to Nottingham.  The car park is quite small but we got lucky and found a space.  The kids were a bit grumpy about getting out the car, but when they discovered that the river was low enough for them to paddle in they soon cheered up.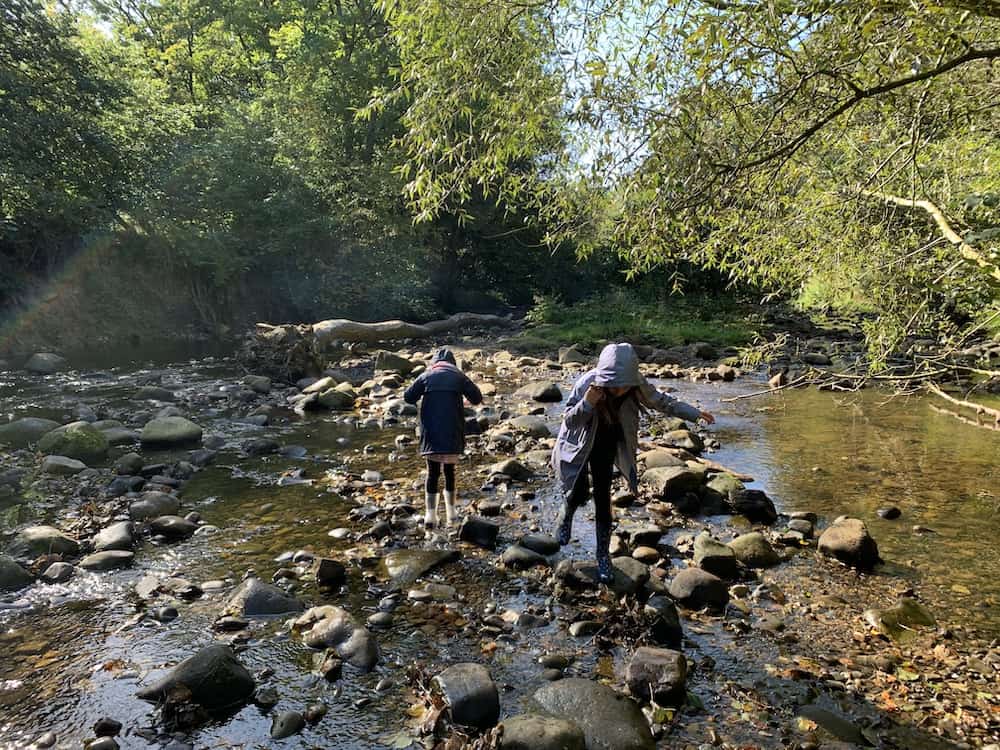 We followed the path along the river and found several spots that Brook and Indie could play in the water.  This reminded me of all the times I'd play in the brook near the village green where I grew up, there's nothing like a bit of nostalgia.  We looked for wands (aka twigs) along the nature trail and admired everyone's dogs.  Brook and Indie are desperate for a pet and we were even picking out names as we ambled along.  All we need to do now is convince Daddy. 
There are picnic benches here too, and we did have a packed lunch with us for the drive home, but they decided to eat in the car.  If we had of been heading back to Kidsnape Farm, we would have definitely stayed for a picnic.  It was a beautiful location and the relaxing sound of the river rushing by hadn't gone unnoticed either.
Final Thoughts
Our glamping trip with Wigwam Holidays Kidsnape Farm was just what we needed.  Given everything that is happening in the world right now, to be able to get away from it all and spend time in such beautiful surroundings was perfect.  Brook and Indie felt completely free as the site was safe for them to run around and make the most of the fresh air.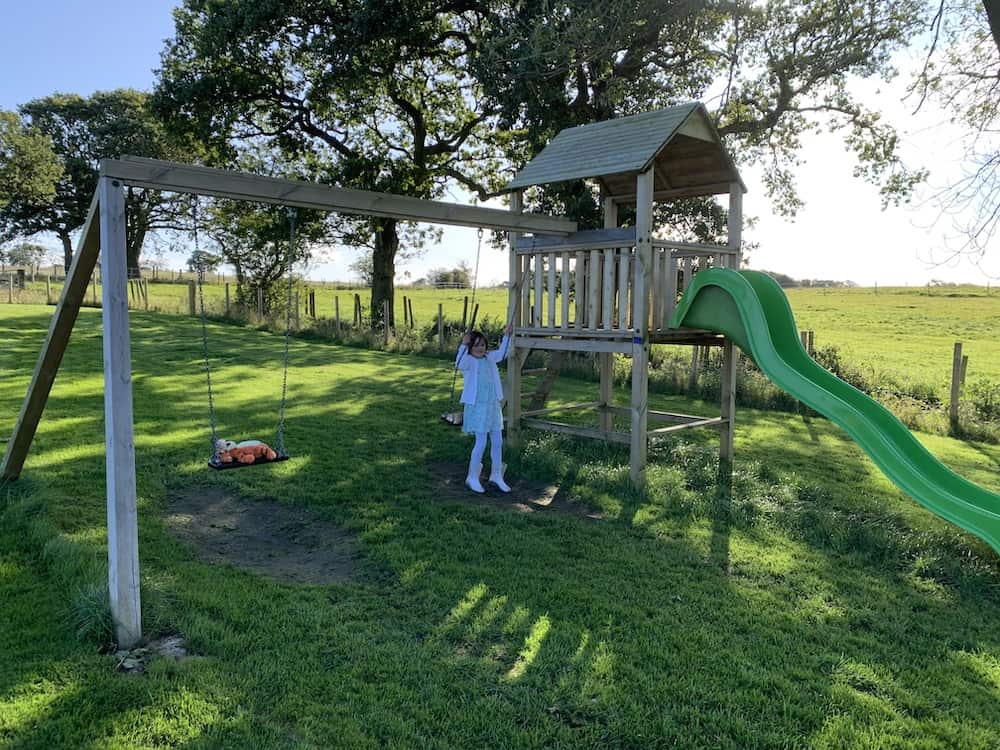 We loved having a weekend away where bedtimes routines were thrown out of the window, evenings were spent around the campfire whilst still enjoying all the creature comforts we love.  Being so close to the alpacas and the goats was a huge bonus for the kids and we also loved seeing people ride their horses in the nearby paddocks.
If you are looking for a glamping site in Lancashire we have absolutely no problem at all in recommending Wigwam Holidays Kidsnape Farm.  It's a small site in an excellent location with wonderful facilities, including a play area for the kids, a fishing lake and wonderful  surroundings.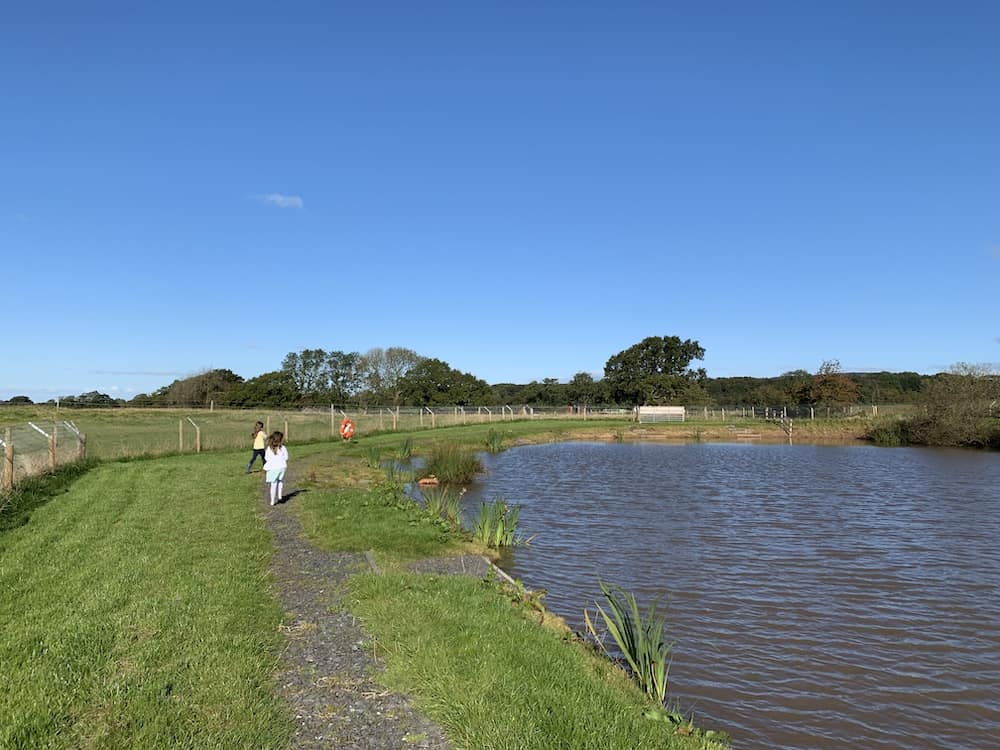 If you plan a visit here I'm confident that it will exceed your expectations as much as it did ours.  Glamping in autumn is such a lovely way to spend a weekend, or even mid-week break!  They have excellent WiFi coverage so even if you are working from home right now, you could easily stay here for a change of scenery and still keep on top of your emails.
Love glamping? Check out our expereince at Wigwam Holidays Millside Farm
Pin for later