We were lucky enough to be invited to Butlins Holiday Park in Minehead for the Easter Bank Holiday.  We stayed in the Butlins Chalets at West Lake Village and hated to share with you what we thought.  It was the perfectly timed holiday as not only did we get a long family weekend away together, but it was also my birthday.  We were really ready for a family holiday.  Daddy had been working so hard and Indie was feeling very fragile after a particularly long term at school.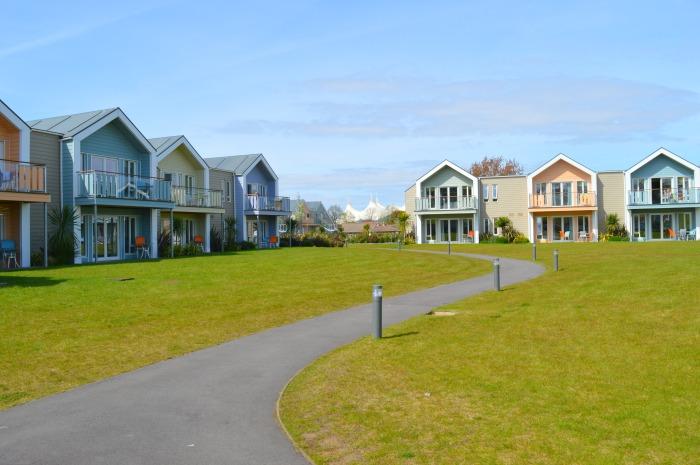 I'm one of those people who last visited Butlins Chalets (in Skegness) when I was a child.  We are going back 28 years or so.  My memory is completely hazy of the experience but my most vivid holiday memory is of a photograph that was taken of me stood next to a plastic horse.  I wish I still had that picture, as I think it would make us all giggle.  Early 80's fashion was a lot to be desired, I can tell you.
Our latest visit to Butlins was a very different experience, and I've decided to write two separate posts.  This post will cover our stay in the Butlins Chalets at West Lakes Village and the Premium Dining Package we enjoyed during our stay.  The second post will be about what we got up to during our stay, so do make sure you pop back and find out what we thought about the entertainment and the facilities.
Parking
When we arrived at Butlins we were greeted by a lovely Red Coat who pointed us in the direction of the West Lakes Village check in office.  We parked up and I went to check us all in, which literally only took a few minutes.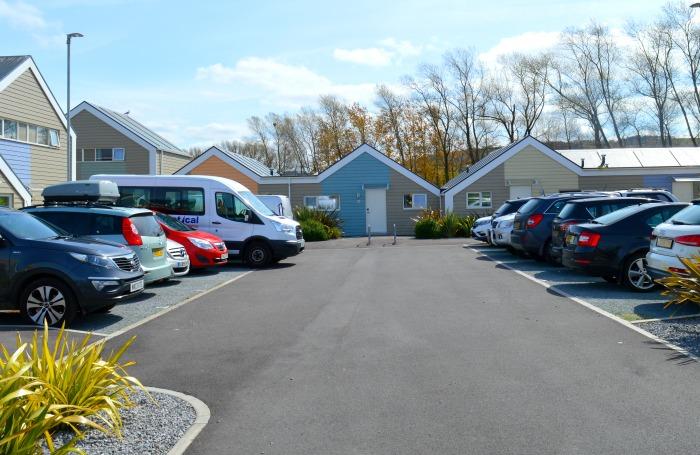 With map and keys in hand we drove round the one way system to find our chalet in the Windsor cul-de-sac.  The beauty of staying in the West Lakes Village is that you get to park your car practically at your front door. This makes unpacking, going off site for days out, and loading the car up to go home so easy.  When you have a young family to herd as well as all the bags and cases, this makes a huge difference to your stay.
Butlins Chalets at West Lakes Village
Once we'd got everyone inside the chalet, it was time to have a good look around.  Our first impressions were that it was very clean, modern and that we would be very comfortable here for the duration of our stay.
Our 2 bedroomed chalet was very generous in terms of size, and had lots of great features.  The main bedroom had plenty of storage, a dressing table and a secure safe.  The main bathroom was accessible directly off the bedroom as well as the corridor.  We also had another separate toilet which always helps with family sized accommodation.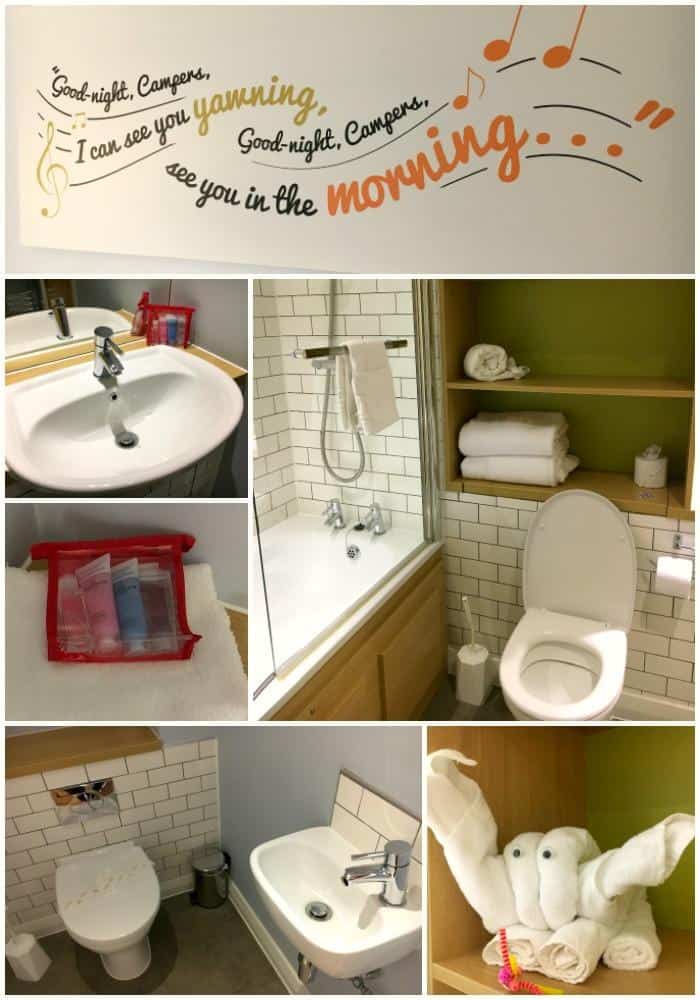 The girls soon laid claim to the twin bedroom making sure their toys were made to feel at home.  The firm beds got a thumbs up from them straight away, and we knew they were going to be in for a comfortable nights sleep straight away.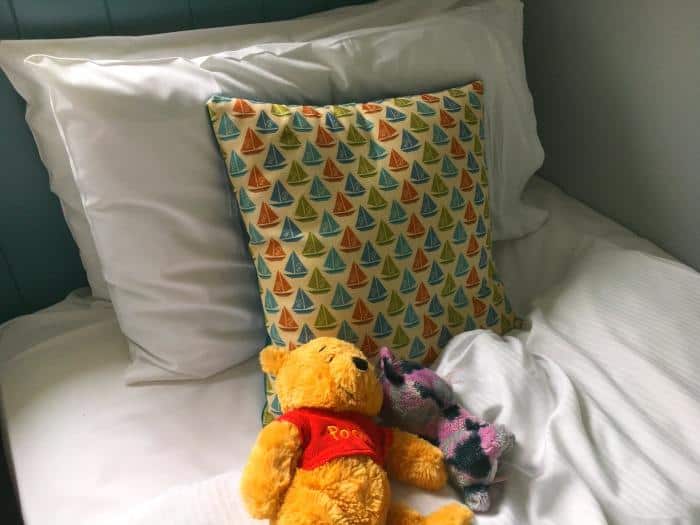 The chalet was really clean and well presented when we arrived, and after we had settled in housekeeping popped round to make sure everything was OK, which I thought was a lovely touch.
The open plan living and kitchen area was really spacious and comfortable for a family of four.  We liked the  two very comfortable sofas, complete with bean bag and footstool.  The colour scheme was great, with lots of colour coming from the mural of Minehead on the wall and stripy rug.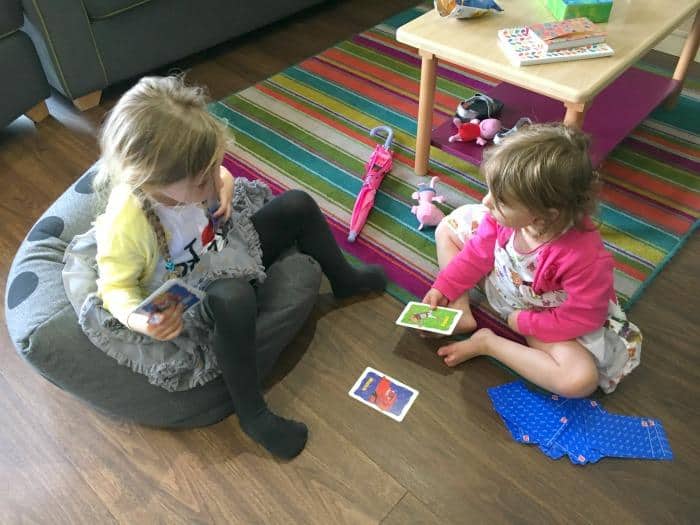 The kitchen was very well equipped with plenty of crockery, cups and glasses.  There was also plenty of utensils and cutlery provided to use as well.  There was also a fridge, toaster, microwave, cooker, dishwasher and kettle.  There's also plenty of cooking equipment as well as a dining table and chairs if you plan on self catering.
We didn't really use the kitchen beyond making drinks and having snacks, but I would have been happy to if we hadn't of had the Premium Dining Package.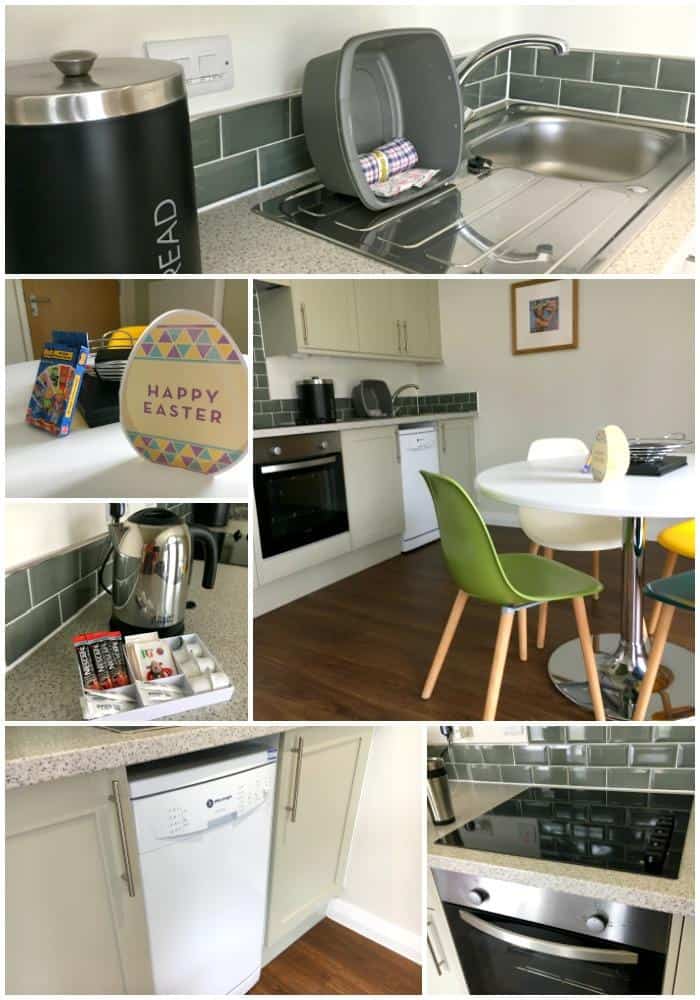 Another point about the Butlins chalets are that they are really light and ours enjoyed private decking looking over the lake.  Part of the fence barrier was toughened glass so that the smaller guests could look out and watch the ducks.  There were deck chairs and a table also which was perfect for relaxing and enjoying the serene location on an evening.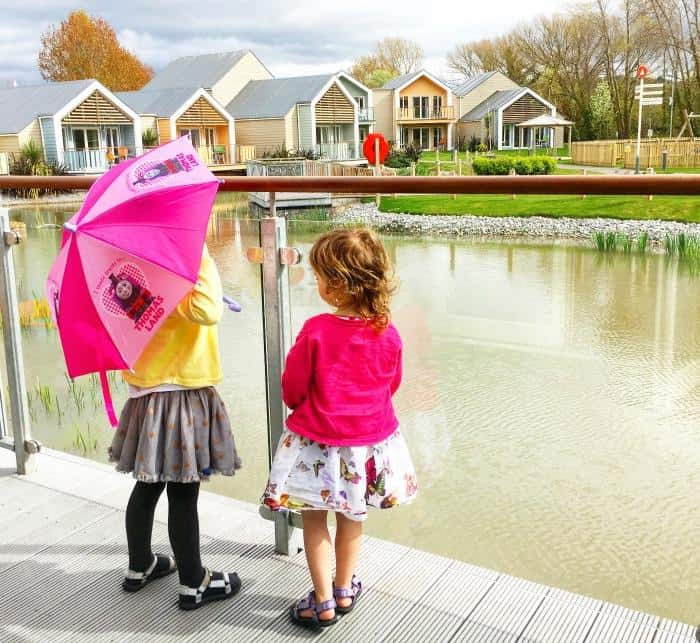 The West Lakes Village itself is a very tranquil location and is the perfect getaway for a family holiday.  It was the perfect place for us to unwind after a busy day with the family and it had a lovely holiday feel to if.  For a great family experience I can definitely recommend staying in the West Lakes Village as the standard of the Butlins Chalets here is incredibly high and very comfortable indeed.  Being surrounded by water, open green space and the attractive looking chalets made for a lovely experience for all of us.
Premium Dining Package
During our stay at Butlins, we were able to experience the Premium Dining Package.  This meant we were able to visit The Deck or Yacht restaurant for breakfast and dinner.  The restaurants open between 8am and 10.30am and 4.30pm and 7.30pm.  We felt the timings were pretty good, and fitted with our family routine quite well.
We chose to go to TheDeck restaurant for all our meals, as we liked the set up and did that typically British thing of going back to the same table every day if we could.  It helped with the girls, as they could navigate around easier knowing where we were.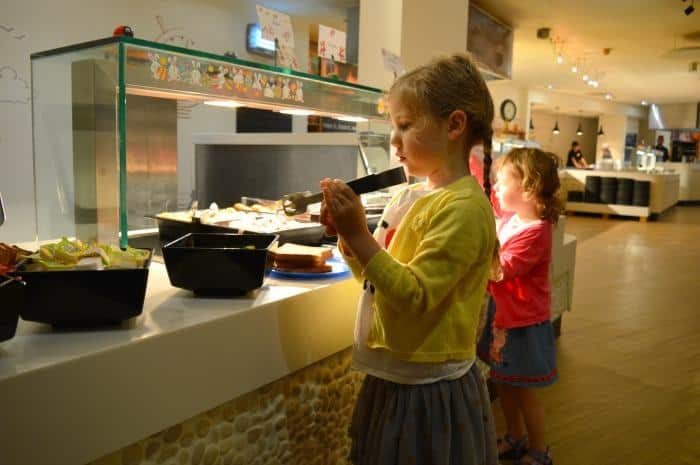 The quality of the food you get on the Premium Dining Package at Butlins was excellent.  They offer a range of children meals, that are available at their own accessible self service station.  There's a range of adult meals also, with dessert and cheese and biscuits also being served at the evening meal.
You can stick to the menu as it is, or you can mix things up to your own personal preference.  You can also go between the two restaurants if you wish.  This works really well if you have fussy children or something doesn't quite take your fancy.  There's also a fresh salad bar and Ellen's Kitchen pouches for younger children and babies.
Breakfast was also exceptionally good quality, with a range of foods available from fresh fruit, cereal, full english breakfast and pancakes.  At each meal tea, coffee and juice was available to drink, but if you wanted anything alcoholic or an alternative you needed to go to the bar in the reception area.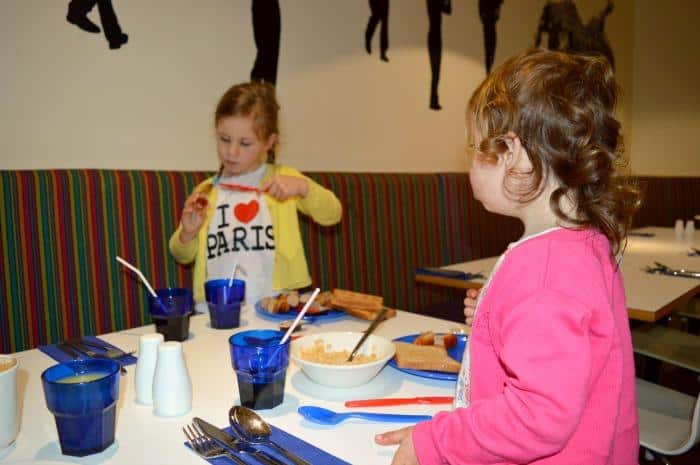 We all really enjoyed the quality of the food and range of dishes available, and felt the Premium Dining Package was great value for money compared to eating out.  We arrived at the restaurant at the opening times, as our kids are keen to eat early.  There were definitely busy times at the restaurant but there was plenty of food and seating to cope with these surges in guests.
If I was to stay at Butlins again, I would most certainly consider both the West Lake Village Chalets and the Premium Dining Package as they both added to our holiday experience no end and I would have no problem recommending them to anyone else considering booking a holiday with Butlins.
Things We Loved About The Chalets & Food at Butlins
Parking close to the chalet
Excellent quality accommodation
Clean and well presented chalet
Well equipped kitchen
Bathroom plus additional toilet
Housekeeping everyday to make beds and even do washing up for you!
Relaxing open space
Private decking over looking lake
Good restaurant opening times
Good menu choices
Child friendly self service station
Excellent quality food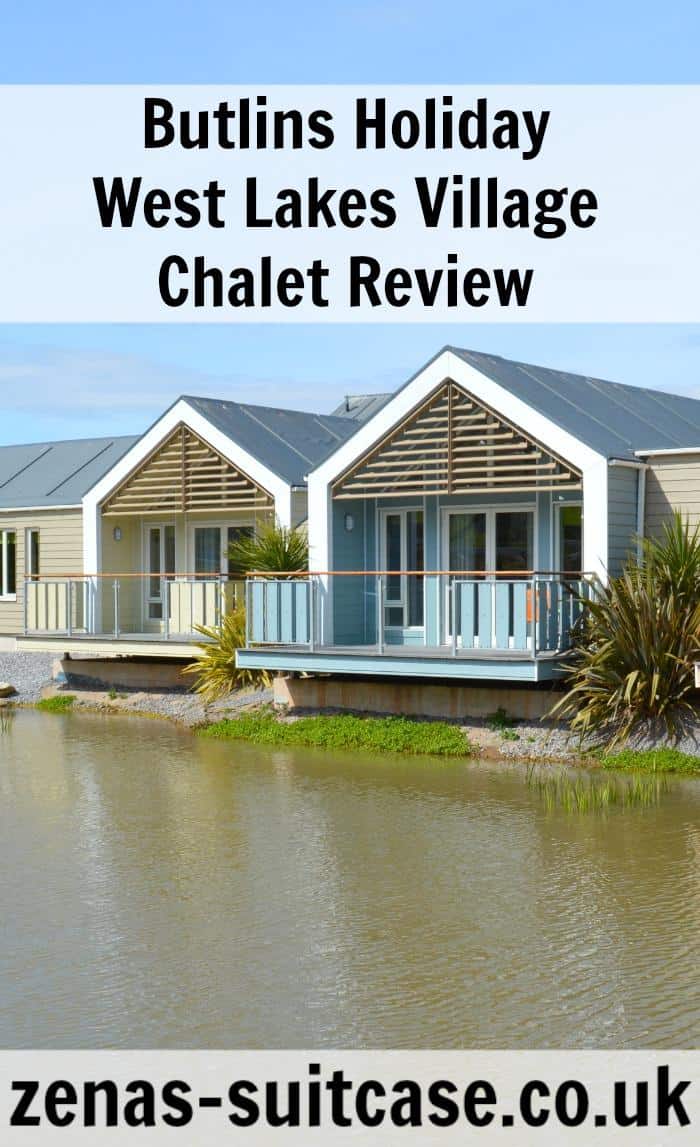 We were invited to stay at Butlins Minehead for the purposes of this review but all thoughts and opinions are our own.