As Blogger Ambassadors for Drayton Manor Theme Park, we were lucky enough to be invited to the first night to the end of season fireworks spectacular inspired by Star Wars: The Force Awakens.  This is a hugely popular event and draws a massive crowd to Drayton Manor Park, for one of the best theme park parties of the year.  The atmosphere is amazing as the excitement builds for the big event, which kicks off at 7pm.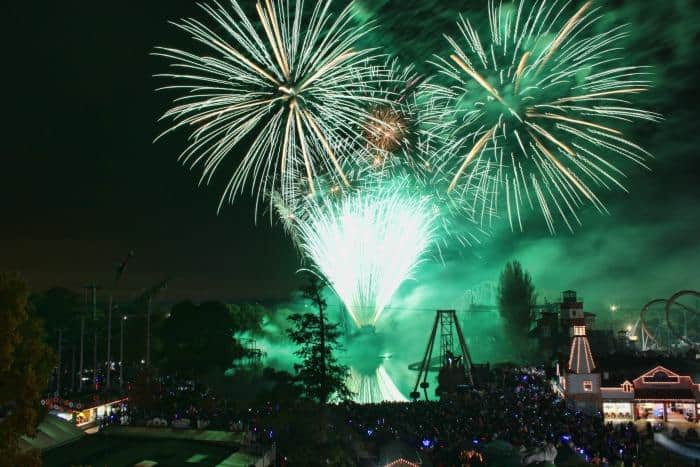 With queues for the rides longer than usual, we took a seat in Sodor Airport and watched as the thousands of families attending the event enjoyed the park.  As regular visitors to the theme park, we could just relax, soak up the atmosphere and wait for the fireworks to begin.
Some of the park's guests had even enjoyed an open air viewing of Star Wars: The Force Awakens in the specially erected cinema just for the event.  For an October evening, the weather was incredibly mild so everyone was in very good spirits.  Children could run around in their Jedi costumes without fear of the elements spoiling their fun.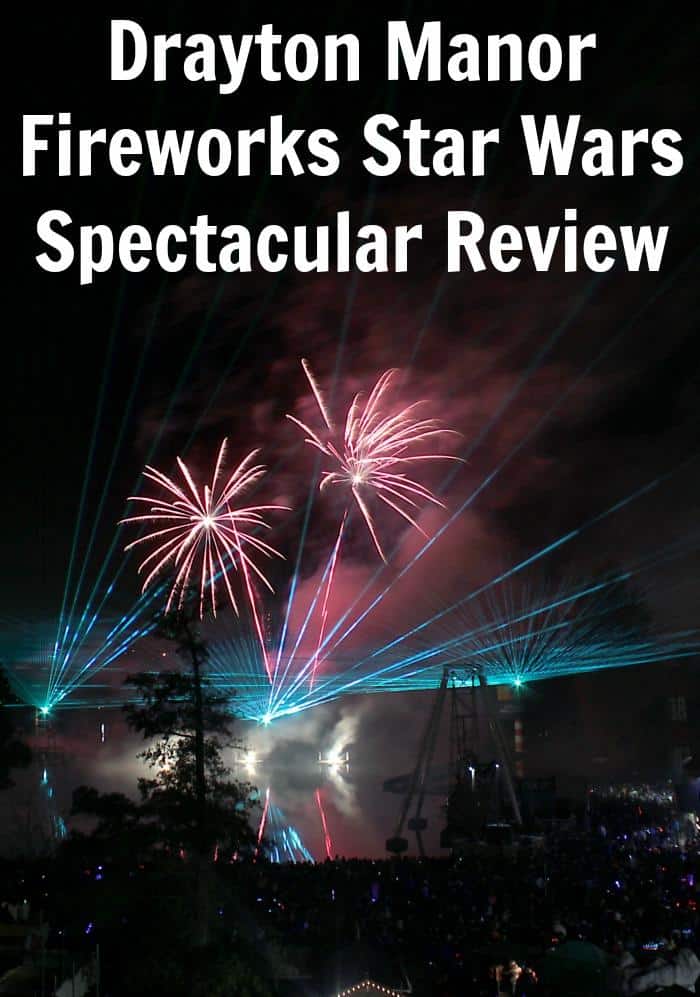 The fireworks kicked off at exactly 7pm, started by the special Drayton Manor competition winners who had enjoyed a VIP evening at the park.  The lights and sounds filled the sky above Drayton Manor to the iconic Star Wars soundtrack to give theme park goers a night of spectacular entertainment.  The fireworks were a big hit with us, and everyone around us.  Children and adults alike were mesmerised by the proceedings.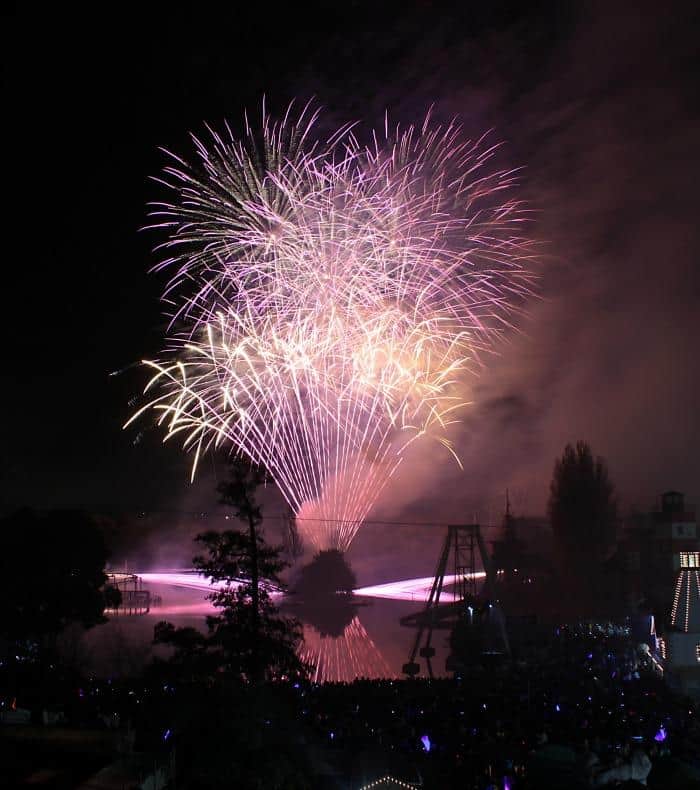 The 25 minute firework spectacular was well worth the visit to Drayton Manor Park, and this has become a regular event for us to attend.  As the show ended, hoards of people began to leave the park, and we decided to avoid the queue, or so we thought, and stay and enjoy the rides in Thomas Land a little longer.
When tiredness had well and truly kicked in, we headed to the car, hoping for a fairly smooth exit from the park, but things seemed to be going quite wrong.  It was a complete free for all, with staff standing around looking bemused.  No one was taking control of the situation and those happy firework goers soon turned into unhappy drivers trying desperately to leave the park.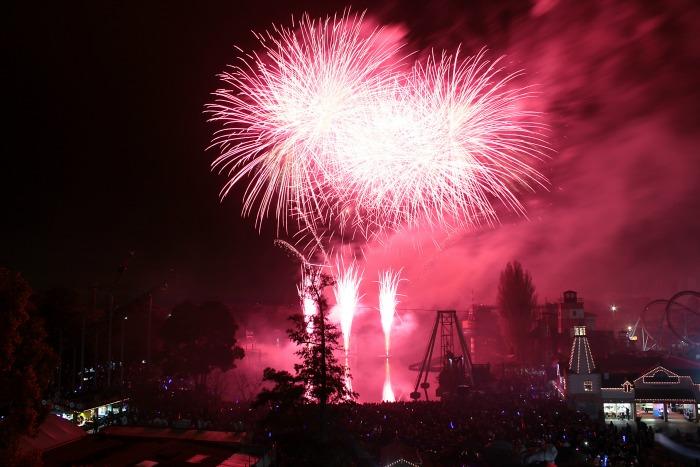 We were among the frustrated families trying to exit the park, and felt that Drayton Manor had not managed this situation at all well.  Staff didn't seem to have any kind of strategy to get the carparks emptied in a fair and orderly fashion. Drayton Manor park host this event every year, and know the numbers they are dealing with.  A proper traffic management strategy needs to implemented for the remainder of the weekend and for future events so that a fantastic evening doesn't end up descending into chaos.