I've been following Polly's Gratitude lists over at The Enchanted Pixie for a while now, and I love they way she takes a moment each week to reflect on her blog for what makes her life happy and complete.
I love the process she is going through appreciating all the things, no matter how big or small, that she is grateful for and have wanted to join in for a while.  Well it's about time I was levered into action so here goes.  This is my first attempt, so please bear with me.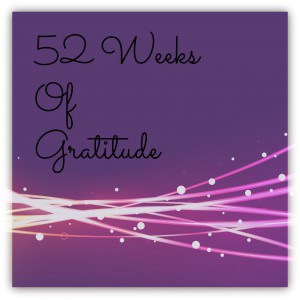 This is everything I'm grateful for this week:
1. Teen was able to join 6th Form this week and get back into a routine, he definitely needs some structure in his life.
2. We were invited to Drayton Manor Park as a family for the Thomas & Friends première, it was great fun.
3. For quiet days with the baby, when everyone has gone to work/school/nursery.
4. For hectic family days when everyone is at home and we get to enjoy each other's company.
5. To be able to blog and be able to meet some amazing people online and in person.
6. That my teen is a really sensible lad, and I don't have to worry about him.
7. Listening to Princess make up songs, she's only 2.5 years old.
8. Watching little Pudding discover her little hands with wonder and delight, she know's they are going to be very useful to her!
9. For having an amazing husband, I really hope this week opens some doors for you, you deserve it!
10. For my family, because without them I don't know what I'd do, they are my world.
How did I do?  Have you tried something like this?  What have you been grateful for this week?