The clan here at Zena's Suitcase were lucky enough to be invited to the première of the latest Thomas & Friends movie, Tale of the Brave, at Drayton Manor Adventure Park recently.  This was so exciting for us as Princess is a self declared Thomas addict.  Tale of the Brave was released in the UK on 1st September and is available now.  It will be released in the USA on 16th September.
Princess was so excited about going to Thomas Land and seeing the film, as we got closer to the park, she could see the Thomas Land signs approaching and declared from her car seat 'I Love Thomas!'.  This was going to be her first cinema experience too, so we knew we were going to enjoy the day.
We made our way to the 4D cinema where an array of Thomas & Friends toys were already being put through their paces by the other children.  Princess was not in the least bit shy and got stuck right in.  She even looked after some of the Thomas The Tank Engine toys for the duration of the film for the lovely ladies from Gough Bailey Wright PR.  We also had a visit from a very special person indeed.  Daddy was not going to miss this photo opportunity before heading into see the film.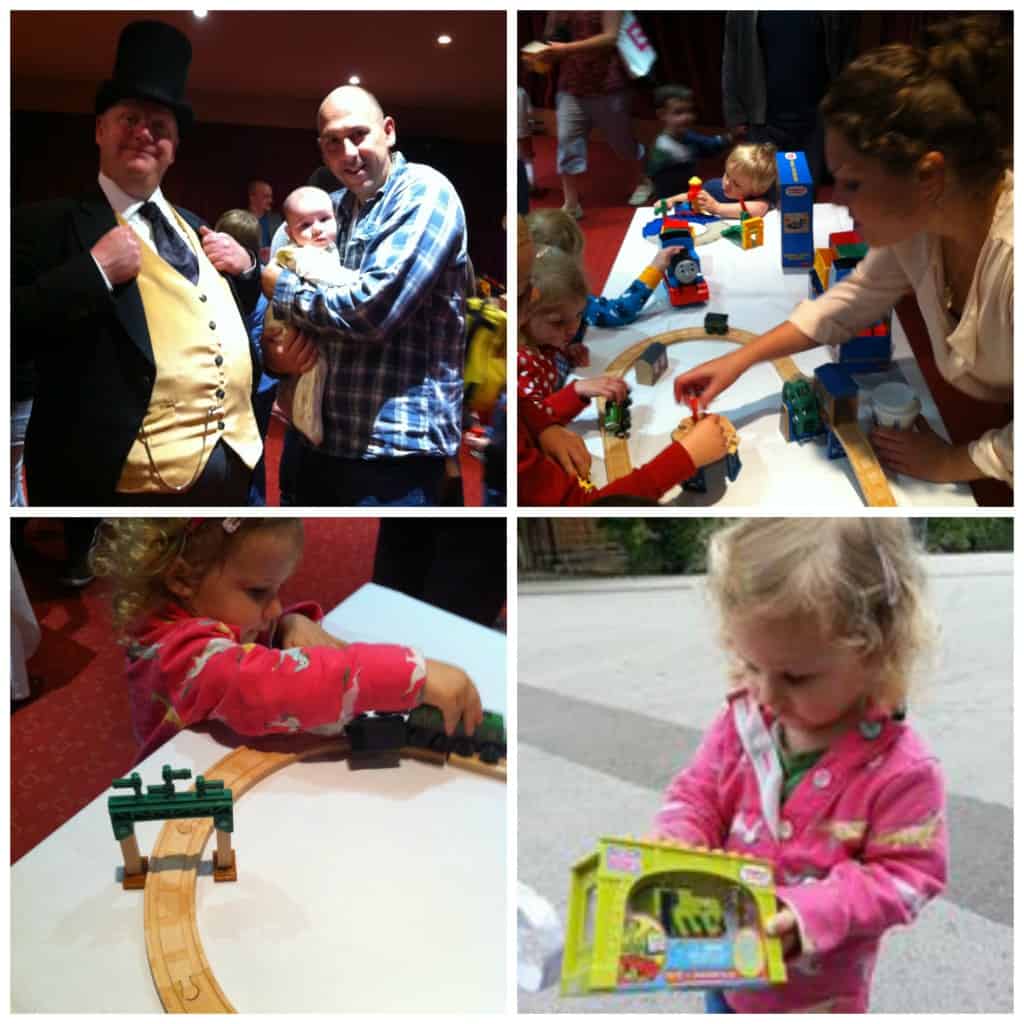 Thomas & Friends: Tale Of The Brave The Movie
Thomas discovers some 'giant footprints' on Sodor and soon stories of monsters on the island are rife amongst the engines leaving some of Thomas's friends feeling rather afraid.  It's all buffers and couplings as the mission is on to discover what really is living on the island with our steam powered friends.  The film introduces some new characters, including Gator, who quickly becomes Percy's friend after a chance encounter on the tracks.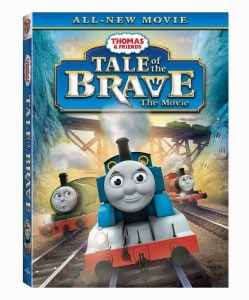 What We Liked
The story explores the themes of fear, bravery and friendship.  Children will learn it's OK to be afraid and that it is how they face their fears that is the important thing.  Percy learns that just because he is afraid, it does not mean that he cannot be brave.  It's a film you can come back to and explore this concept with your child to offer reassurance if they are experiencing fear in their life, with the dark or their first day at school for example.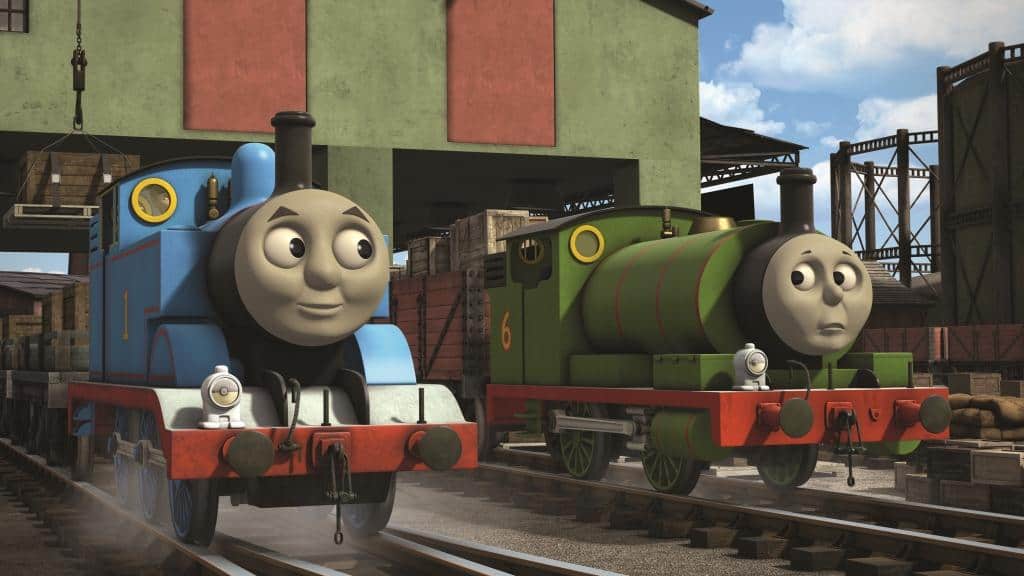 What makes a good friend is also something that Thomas and the Engines have to reflect on, and in some cases apologise for as not all the engines get it right.  This is perfect for the young audience who are learning and developing the skills to negotiate their own relationships and may have to learn to acknowledge their own mistakes and those of others.
It was a lovely story, which had us all hooked (especially Daddy!).  Princess is 2.5 years old and she was glued throughout.  The concepts were real and completely relate to a preschooler and beyond.
What We Didn't Like
Our only criticism of the film is that it was predominantly over run with male characters, be it engines or people.  Having a girl that has such a huge fondness for Thomas we would like to see a more even representation of female role models throughout the Thomas & Friends films and brand.
We do get to meet Marion in the movie, a happy and incredibly knowledgeable steam shovel, however her male friends get far more screen time.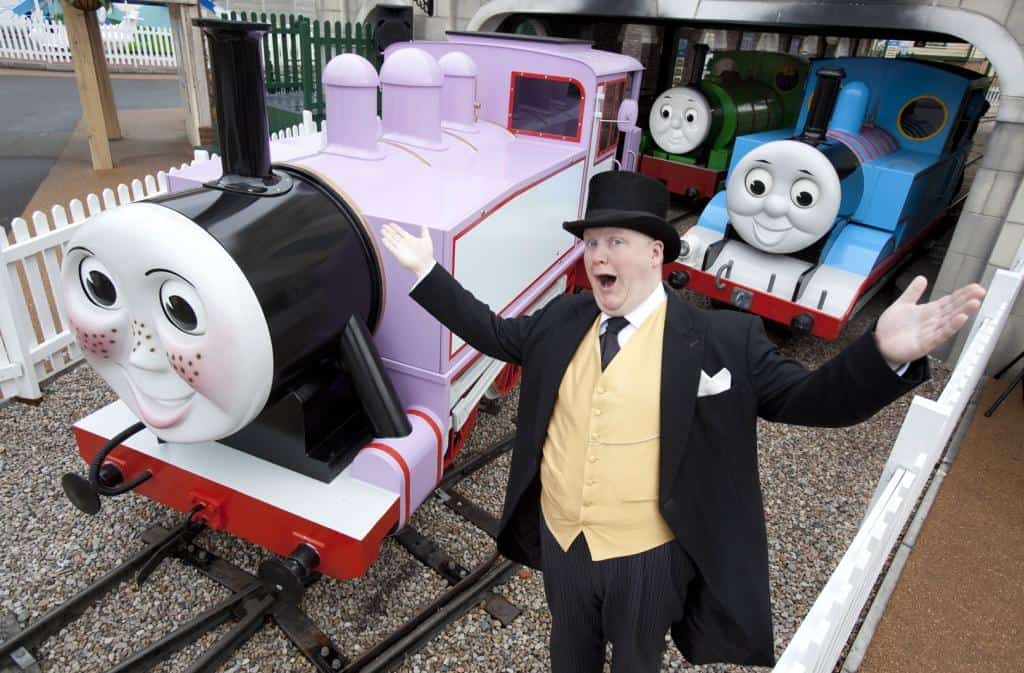 Princess, and many other little girls like her, have been exposed to many toys through going to nursery or daycare, and Thomas is definitely one of her favourites.  There are a few female themed characters in the range and the film, but not nearly enough.  Perhaps it's about time we met Mrs Controller or Thomas took a girlfriend maybe, not just because of my daughter but because Thomas & Friends need to reflect on it's messages about gender to boys, as well as girls.  In fairness there are plenty of girl character based brands that don't fairly represent boy's either.
A Perfect Present
That being said, it's still a lovely film and I would have no regrets in recommending this movie to a Thomas & Friends fan.  There is enough action and suspense to keep a little person hooked as well as introducing some strong moral themes that will make for positive development for any young child.
What Else Is Going On At Thomas Land
We went on to spend an amazing day at Thomas Land UK after our screening.  You can find my recent review of Drayton Manor Adventure Park here.  Needless to say we are huge fans of the park and know it's going to be a feature in our lives for many years to come.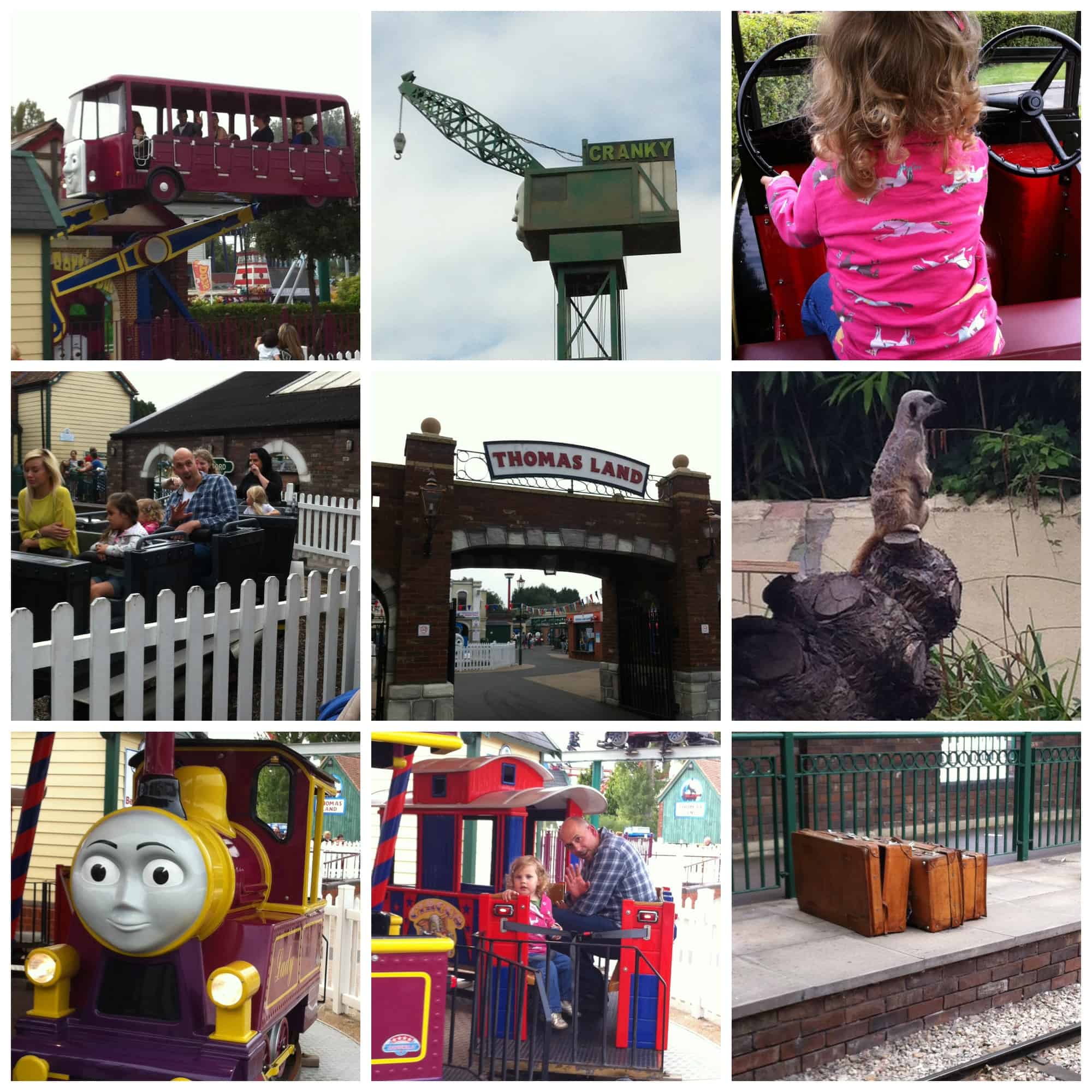 The summer may be almost over but there is still plenty going on at Drayton Manor.  Why not head over to their end of season Firework Extravaganza for October Half Term.  The rides will be open until 9pm on the 1st and 2nd November while you enjoy one of the best displays in the Midlands.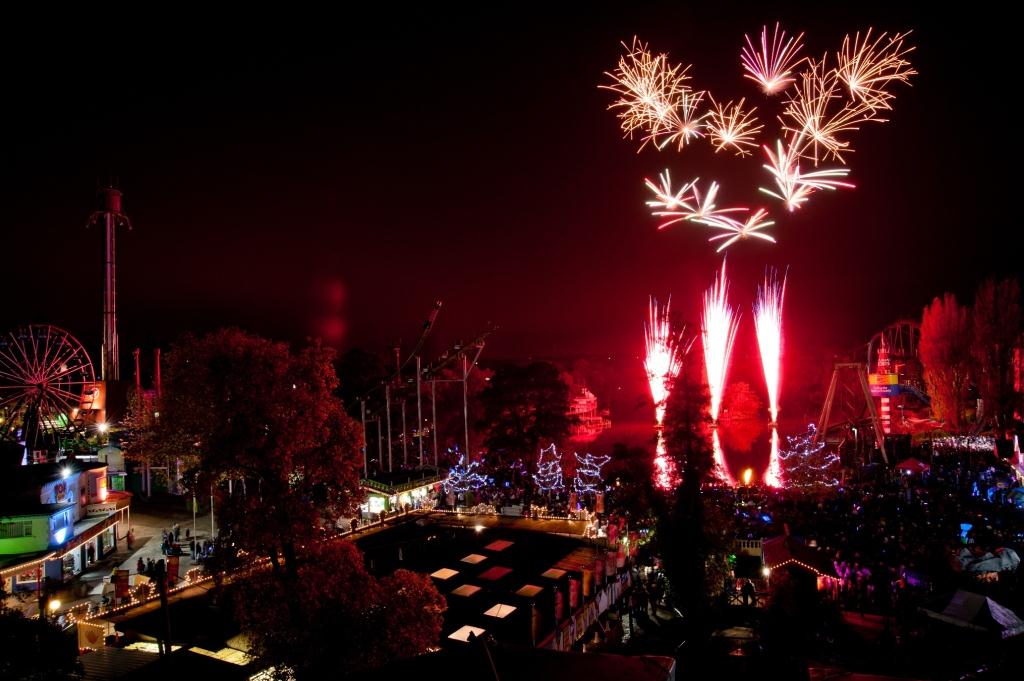 And not forgetting Drayton's Magical Christmas at Thomas Land, when from 22nd November through to 15th December it will be open to share it's festivities with you with additional opening times through out the holiday period.  You'll be able to jump aboard the Polar Express and meet Santa and his Elves!  Maybe we'll see you there too.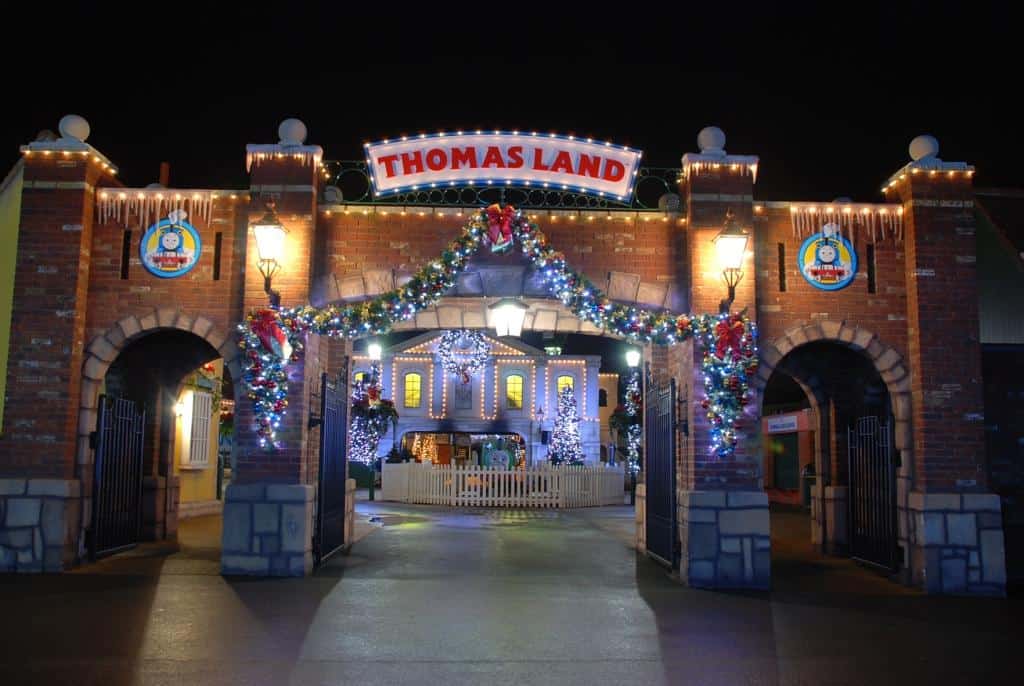 Some Images of Thomas Land and Tale of the Brave have been provided by Gough Bailey Wright.  We were invited to the screening and provided with free entry to Drayton Manor and a goodie bag including the movie in exchange for this post, but we have no regrets about recommending the DVD, Drayton Manor and Thomas Land UK.  All views are our own.