I'd been in my job a long time when I had Princess.  I had my son already when I joined the company, 11 years earlier, so hadn't taken maternity leave before.  I'd worked my way through the ranks, and was quite happy in my middle management role before I fell pregnant after my wedding.  Life was looking pretty good, great job, fab husband and new baby on the way.
I took extended maternity leave when baby arrived, which meant I was going to be off work for over 14 months.  I spent my days making sure we were busy, touring the local baby groups and fuelling up on coffee and cake. With no family close by to lend a hand, Princess and I were together every minute of every day.  We were so close, she was an extension of myself, that right arm thing, you know what I'm talking about.
I went back to work full time, and I completely underestimated how that, amongst other things, would change our relationship.  It took months for her to settle at nursery.  I would cry all they way to work after leaving her.  She would cry when I picked her up too, which added to my pain.  I missed her so much, and I was struggling with the distance that was growing between us.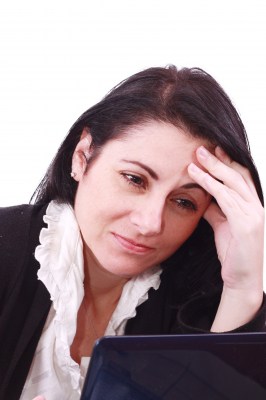 Adjusting to being back at work was also a challenge.  I'd left just as a restructure was being implemented.  It had been a really difficult timed for everyone affected.
Those were my last memories of work, but of course things had moved on since I left.  The politics were different when I got back, the dynamics had changed and the drama had reached a whole new level.  Fitting back in wasn't easy, in fact it's safe to say I didn't.  For lots of reasons I became isolated and felt very much alone.
When it came out I was pregnant again  , that was the final nail in the coffin.  I was grieving for my relationship with my daughter, I was out of step with the people I worked with and I felt shocking every day for the first 16 weeks of my pregnancy.  I was able to do less and less for my daughter as my pregnancy progressed so the distance between us grew wider too.
It felt like someone had pressed pause when I went on Maternity Leave.  It was like closing a door, and expecting everything to be in the same place when I opened it again.  If there hadn't been quite so much change while I'd been away, I think I'd have coped a lot better.  Instead of putting on an old pair of slippers it was like squeezing my size 7's into some toe crunching stilettos.  It didn't take long for them to cripple me.
As another Maternity Leave comes to an end, I'd love to hear from other women about there experiences of going back to work, especially where there had been lots of change.  How did you cope?  Were you prepared?  Do you think more could be done to settle women back into work?
Image courtesy of http://www.freedigitalphotos.net/ David Castillo Dominici