Recently I've been thinking about how to keep the girls busy through the autumn.  There is a little part of me that is sad about the wet and cold weather coming, and getting them out to the park becomes not being quite so easy.
One thing I haven't been doing with the both of them over the summer is going to play group.  I took Princess when she was at home with me, and I've been to plenty of Mother and Baby groups with Little Pudding but I've not took them both together.  We've relied a lot on going out and about and soft play to fill our time until now.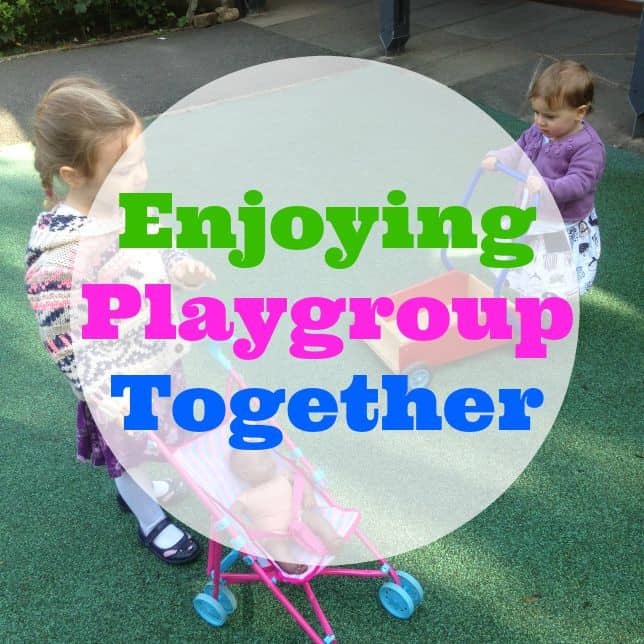 Monday's are all about Princess, and she has swimming lessons and gymnastics so poor Little Pudding just has to come along for the ride.  There is a distinct lack of afternoon play groups, so we often end up at soft play afterwards.
We also spend Thursdays together, and these last few weeks we've been going to a local church playgroup.  I used to take Princess when she was smaller, but I've not been back with the both of them.  While Little Pudding was crawling, it seemed like it would be too much of a mission to mange the both of them in a busy environment.  Now Little Pudding is walking, and she's not quite such a liability on the floor, it seemed like a good time to check it out again.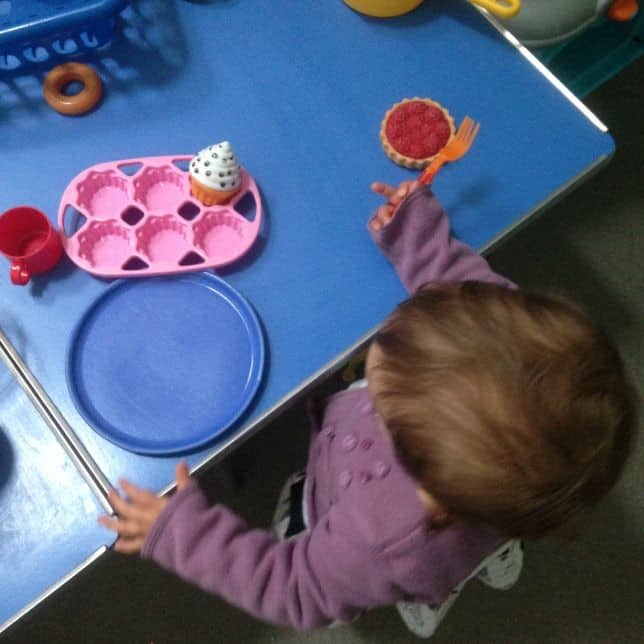 We were off to a great start when we realised it was only £1 per family.  The girls get a drink and biscuit and Mums, Dads, Grandma's and Granddad's also get a cup of tea, biscuit optional.  That's what I call a bargain!
It start's at 10am, and if I'm honest I'd be super happy if they started earlier.  I find we are just killing time until we can leave the house.  I find myself thinking, how early can I get there before it's considered too early!  Camping out at 9am, probably isn't going to go down too well is it?
It's a really well structured play group, with half an hour free play before juice and story time to begin with. There's always a craft activity for the kids which Princess loves, and there's singing at the end along with any birthday's that need a mention.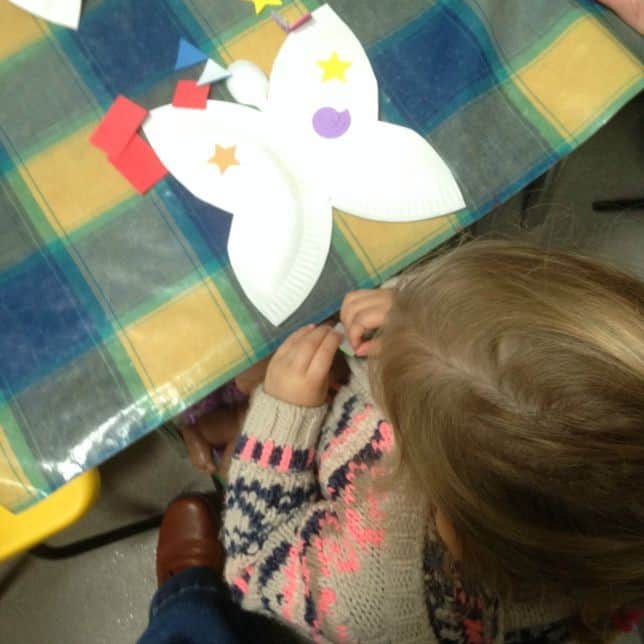 It's been a really big hit with both the girls.  Princess likes to acquire a baby and a pushchair and push it around outside.  She thinks she can take it everywhere with her and I hadn't realised she's pushed it under the craft table this week so that no one else could claim it.  Little Pudding is equally fond of charging around outside.  We've been lucky with the weather, as play group has been on dry, sunny days.  When it's now so dry, I think they will miss being able to get outside.
The indoor space is quite small, but they manage to cram a lot into it.  They have a baby area, a play kitchen, somewhere you can read stories and a place to play bricks and trains.  Lets not forget the cars and garages either.
It's been lovely to watch them enjoy play group together.  They are both children that need constant stimulation and activities to do.  I think it's something they are used to from going to nursery.  Little Pudding is quite happy wondering off going from the kitchen, to the cars, and then outside to push something.  Princess loves the dolls, and looks forward to the craft.  By the time 11.45 comes, they are both pretty tired and haven't even got enough energy left for the hokey cokey!
I'm so pleased we have found a play group near by that they can both enjoy.  It's now a part of our week that we look forward to spending together.  I think this will definitely be a feature in our routine over the next year before Princess goes to school so that we can make some lovely memories together.
Do you enjoy taking your children to play group?