I was genuinely delighted to be given the opportunity by Pinter & Martin to review one of their recent publications 'Breastfeeding Made Easy' by Carlos Gonzalez.  To be honest I'm not really one for 'parenting' type books, I'm more of a trust your instincts kind of Mother.  I was happy to give this book a try though as I've had such different breastfeeding experiences I wondered if reading this book before my third baby arrived would be helpful.
I was sceptical at first as it is written by a male doctor, and it seemed to start off a little dry for my liking but I was pleasantly surprised as I got further into it.  Don't let the facts and figures put you off as he includes these to arm Mothers with accurate advice.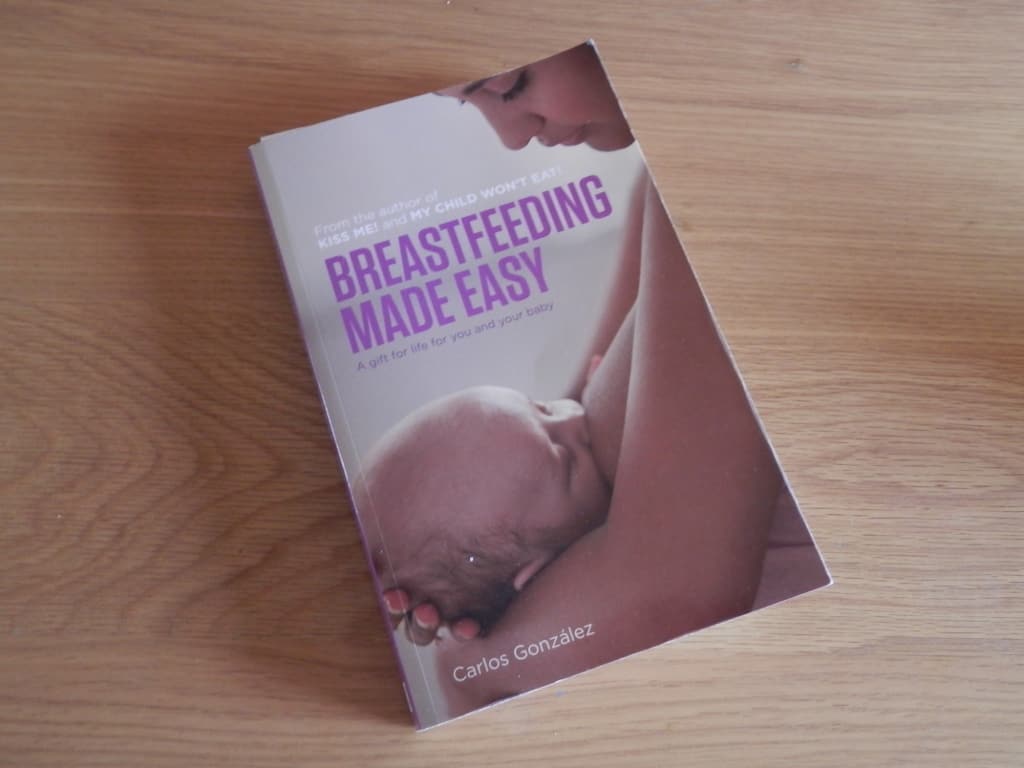 Gonzalez has a real understanding of the subject of breastfeeding and the myths that surround it.  I love his quote in the book, 'ignorance breeds bold assertions' which sums up a lot of the advice and beliefs that fly around about breastfeeding that have no substance or scientific evidence whatsoever.  It was a book that I felt sat well with my own approach to parenting and breastfeeding, the more that I read.
Even though I am now breastfeeding my third baby, this book has helped me tremendously.  Things didn't go quite so well in my second breastfeeding relationship and I hoped the book would help me understand why so it didn't go quite so wrong third time round.
t really helped me to understand the true nature of 'breastfeeding on demand' and why so many struggle with it in modern day life, how to get off to the best start with feeding a newborn baby and how successful breastfeeding can be despite facing challenges like inverted nipples or breast surgery etc.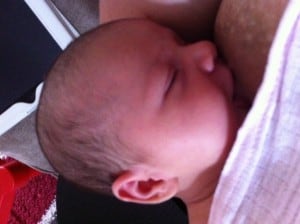 It was useful to learn from the book how society has ended up where it is today around advice for breastfeeding Mums, with regimes like only feed every 3 hours and how Doctors have interfered with the natural breastfeeding process by separating Mum and Baby after labour or having babies in the hospital nursery so Mum can rest, and the problems this can lead too.  Fortunately these practises aren't wide spread today but it's still worth being aware of them.  I recently heard a Mother say she thought she wasn't producing enough milk to feed her baby every 3 hours.  She had used formula milk out of desperation by the end of the first week.
Gonzalez provides a great deal of useful information that is relevant to any breastfeeding Mum, and he also provides a significant number of scientific references so that if you are in a dispute with a Health Care professional you can draw on the relevant papers to further your argument.
He makes references to Spanish Culture and maternity provision, which are different to the UK but there are definitely parallels to be drawn.  He covers many relevant topics like diet, weaning, illness, medications making this a great reference book and not just a one off read.  It's definitely a book I will be coming back to for advice.
If I had to make one criticism it would be the title itself.  Breastfeeding can be hard, very hard indeed in the early weeks.  It does get easier and being informed does help.  I think I might have gone for something like 'Understanding Breastfeeding', but then I'm not a publicist!
I was provided with a copy of 'Breastfeeding Made Easy', by Pinter and Martin for the purposes of providing this review.  The book is currently available for £9.59 from their website which I feel is excellent value for what you will gain from it.  I would thoroughly recommend this book to any Mum who is considering breastfeeding, whether it's their first baby or not.  If you have had a difficult experience this book may help you understand why and could help you if you want to try breastfeeding again if you have more children.