Are you spending half term at home with your children?  Do you have that sense of optimism that you are all going to have a great time together enjoying each other's company?  I love the thought of spending time at home with my family but by the end of the holiday I can literally be counting down the hours before we are back into the school routine.  When that feeling has taken over me, I know that my half term planning hasn't gone so well and the dreaded Mum guilt can starts to take hold of me.
It's a feeling I hate to be honest, and I have tried to avoid the half term emotional rollercoaster ride for many years now.   It's nice to be able to look forward to your family time, and when it's over to feel sad it's coming to an end, but how do we reach this parenting utopia.  It's taken me a while to figure it out, but I've come to realise that these 3 simple tips I've learnt from our travels make a massive difference to how well the half term holiday at home goes too, and I'm confident they will make a big difference to your family time as well.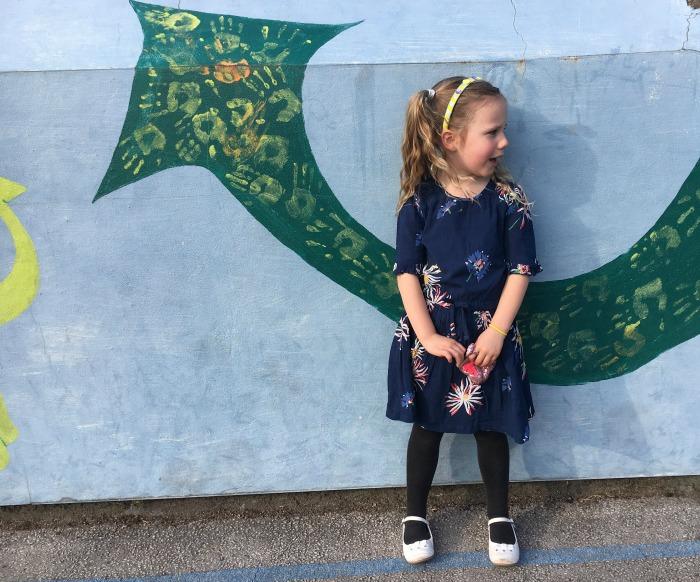 Make A Plan
Children like routine and can miss the structure of school.  Sit down together as a family and make a rough plan of how you are going to spend the week together.  Daily plans can be helpful too as it gives you the flexibility to change things if something crops up or the weather isn't on your side.  Having something to look forward to each day will help keep everyone in the half term holiday mood as well as giving a sense of structure at the same time.  It doesn't need planning down to the nth degree but a simple outline of things that will happen like going swimming, a picnic in the park or going to the cinema will keep you all in the holiday mood.
Be Present
You may be taking some time off work to be home with the children for half term or perhaps you are a stay at home parent.  Which ever it is, keep your focus on spending time with the children as much as possible and worry less about the household jobs or the to do list that never seems to be finished.  There are always going to be jobs that need to happen, but perhaps you could arrange for the kids to have a play date, and use this time to work through them instead of trying to juggle keeping the kids happy with the hoovering.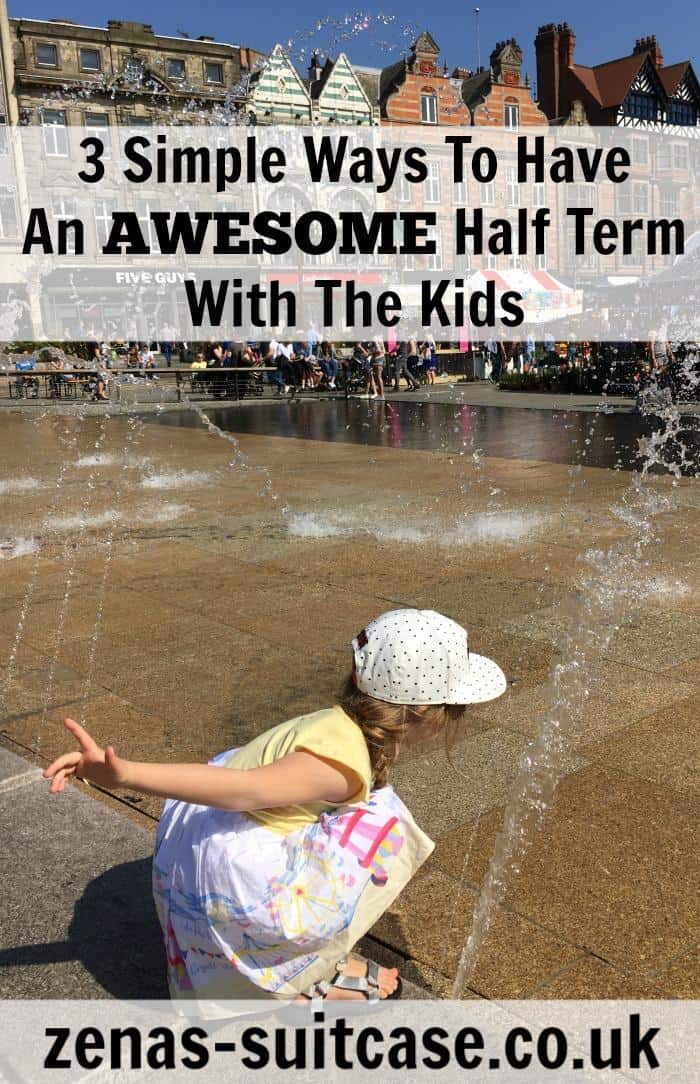 Allow For Some Personal Space
Families are great aren't they, but sometimes spending time together can become a bit much.  The quickest way for tempers to become frayed in our house is when we've been in each other's pockets for to long.  I find there are a few things that can help to stop everyone getting on each other's nerves.  Encouraging children to do activities alone is helpful like arts and crafts or activities.  In our house, finding ways to spend time with just one child can help, so Daddy will play with little pudding at home and I'll take princess out to the park.  It's not always an easy thing to achieve, but if you can work it into the week it can stop tempers from fraying.
A holiday is a holiday whether you are at home or are going away.  These ideas are based on taking the holiday mindset and using it to spend quality time with your children whenever you are together.  I hope they help you all enjoy your half term as quality time at home is what really makes for a happy family.