We made some lovely memories as a family on our recent weekend trip to London which you might have seen on the blog recently.  I thought it would be a good idea to round up our experience incase you were looking for some inspiration to plan a trip to London with your family.
We travel regularly with our 3 and 5 year old daughters, and it definitely comes with some challenges.  They clash regularly and have a tendency to become over excitable, but we feel that they are learning something valuable about their relationship as well as the places they visit.  The power of sharing experiences and making memories will help them to smooth out the bumps in their sibling rivalry and give them a childhood they will love looking back on, well that's the plan anyway.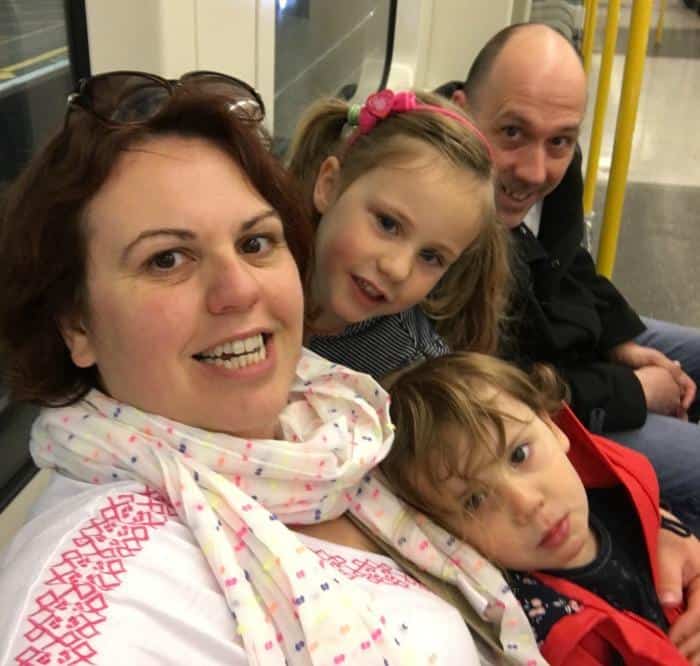 When you are planning a weekend in London with kids, my biggest tip is to be realistic about what attractions you are going to see and think carefully about where you are going to stay and what you need from your accommodation.
Where To Stay In London With Kids
London can be busy and noisy, but there are pockets of the city that can provide a quiet haven from all the hustle and bustle, especially at the weekend. We stayed at the Hilton London Canary Wharf and in my view it's a perfect choice for families.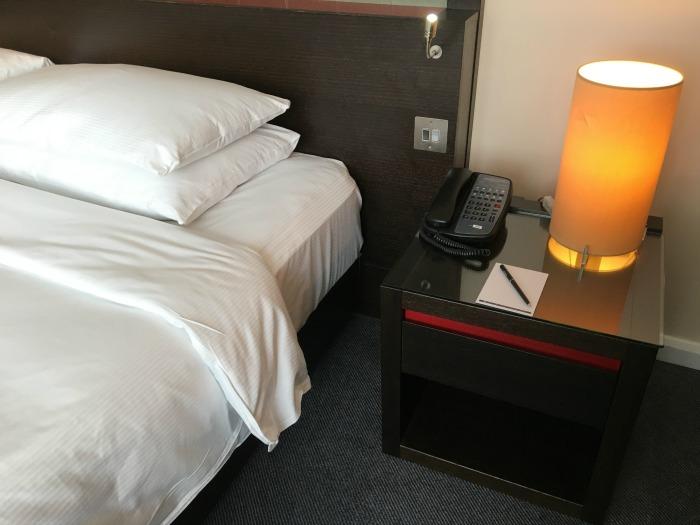 Your hotel room is going to play a big part in your weekend break, and you need space and comfort to be able to relax together as a family.  It's worth spending a little more on your hotel room and cutting back on another aspect of your travel budget so that you can enjoy where you are staying.
The Hilton Hotel Junior Suite sleeps a family of four very comfortably and gives you plenty of space to unwind after a busy day exploring.  The rooms come with 2 TVs so that not everyone has to watch cartoons if they don't want to.  The toiletries and super fluffy towels mean that Mum can enjoy some pampering while everyone else is putting their feet up and hopefully not fighting.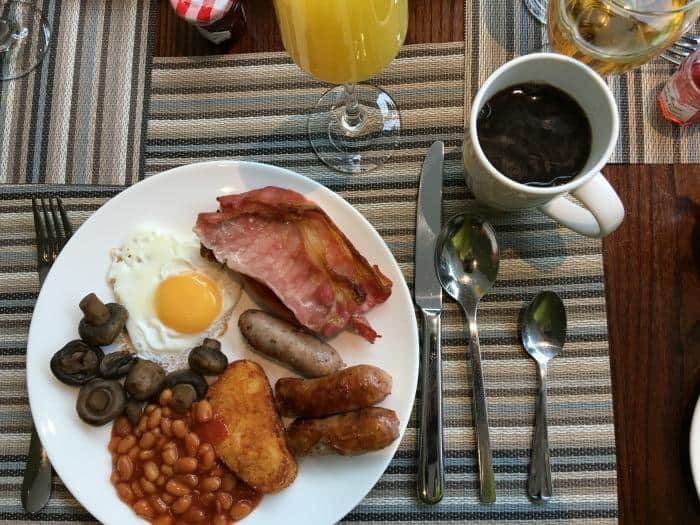 Access to the Executive Lounge means that everyone will be fed and watered during their stay whilst enjoying some exceptional views across the city and the River Thames.  The Hilton also offers an exceptional breakfast buffet with full English and continental options.  They are also happy to make pancakes or waffles for the children which is a lovely touch.
Things to do in London with Kids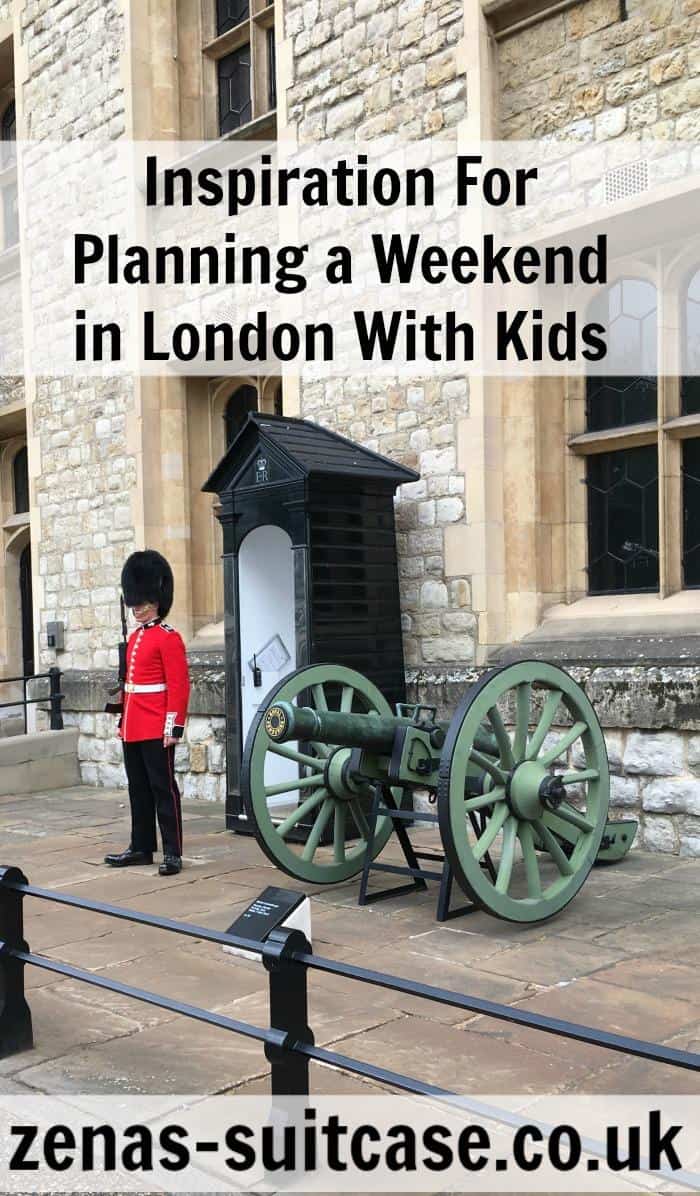 London is a big city with lots of things to do with kids, but my advice to you is not to over do it especially  if you are travelling with young children.  Getting around in London with children can be both tiring and challenging and this weekend break is meant to be a rest for everyone.  We planned for one activity a day during our visit, and found that this worked really well.  If we had of tried to take on anymore, I think the children would have become tired and fragile and the parents wouldn't have been far behind them.
Tower of London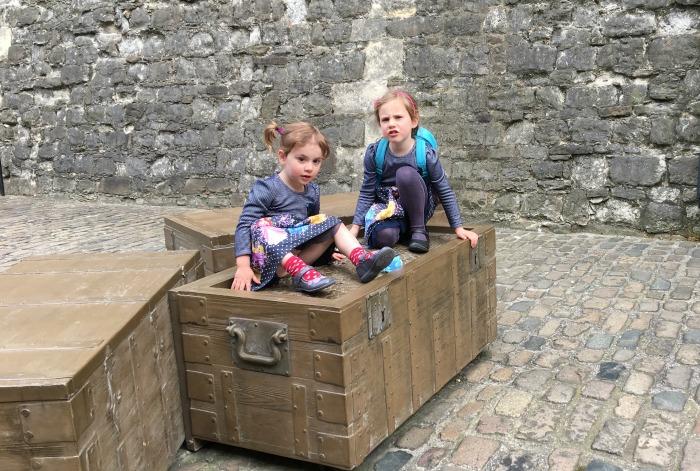 We visited the Tower of London when we arrived in the city, and it was a great activity to do with the children.  They loved exploring the Royal Mint, the White Tower and the other museums and displays.  Because of it's contained nature, the kids could also enjoy a little freedom during their visit.
Buckingham Palace and The Royal Mews
Our daughters love just about anything connected to Princesses at the moment, and they loved their visit to Buckingham Palace and the Royal Mews.  The Royal Mews was just the right length of time for their age group, and it's a fairly quiet London attraction too, which makes it good for visiting with kids.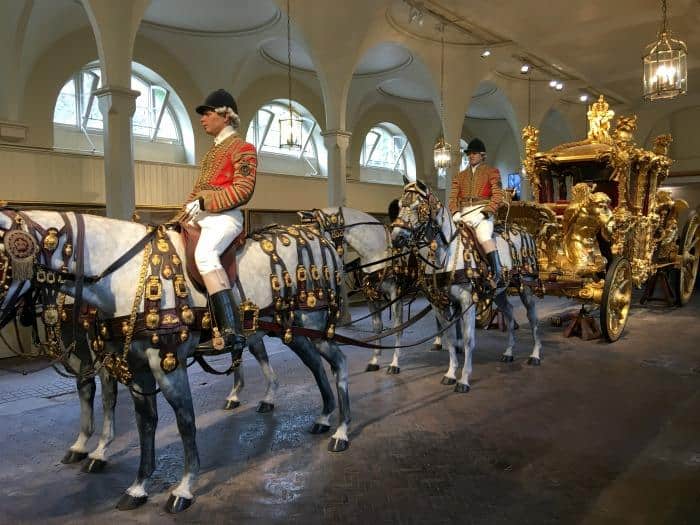 Tower Bridge
We had a lot of fun visiting Tower Bridge and it's very accessible for families, even if you have a pushchair with you.  It looks impressive from the outside, and is equally impressive on the inside with its infamous glass floor and Engine Room exhibit.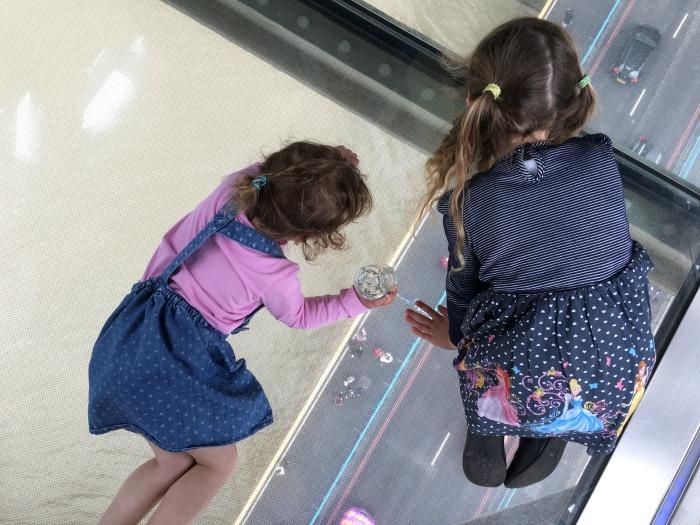 Covent Garden
I love to visit Covent Garden when I'm in London, and we had some time to kill before catching our train home.  It's only a few stops away from St Pancras so it's a great place to call in on the way home.  We arrived just as a street entertainer was beginning his act, and he was very funny to say the least.  We all enjoyed the show as it was incredibly visual and he had a little boy from the audience help him.  It was the perfect end to a lovely weekend.
What About Places to Eat?
One of my favourite family friendly restaurants to eat at is Wagamama and you will find them all over London, and in most other cities these days.  We stopped at Wagamama in Tower Hill before visiting the Tower of London, and they deliver a perfect meal every time and it's healthy too.  The customer service is excellent too, and when I realised I had ordered the wrong meal for the children they changed it free of charge, wasn't that lovely of them!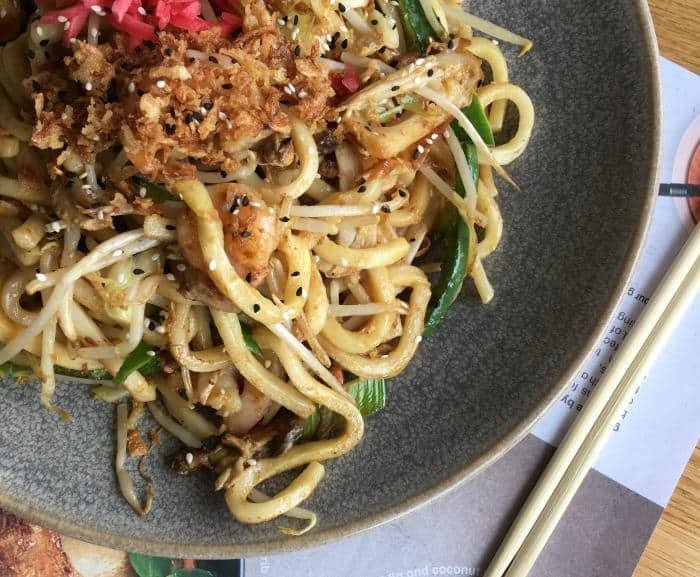 If picnic's are more your thing, I can also recommend popping to the nearest Marks and Spencer Food Hall and picking up some tasty snacks and sandwiches, find yourself a nice London Park and enjoy an al fresco treat.
We were provided with a complimentary stay at Hilton London Canary Wharf and complimentary access to Tower of London, The Royal Mews and Tower Bridge during our weekend in London with kids.