Tower Bridge is one of the most iconic sights on the River Thames with it's imposing gothic towers and mighty suspension cables.  It's a must see London attraction for anyone visiting the city and it certainly left a big impression on us during our visit.  It's a stones throw from the Tower of London so we caught a glimpse of the bridge when we first arrived in Tower Hill.  I was really excited for our visit after seeing it from across the water.  My husband was feeling a little more nervous after I explained to him we would be walking over a glass floor.  You might already have guessed by reading this blog that he's really not good with heights.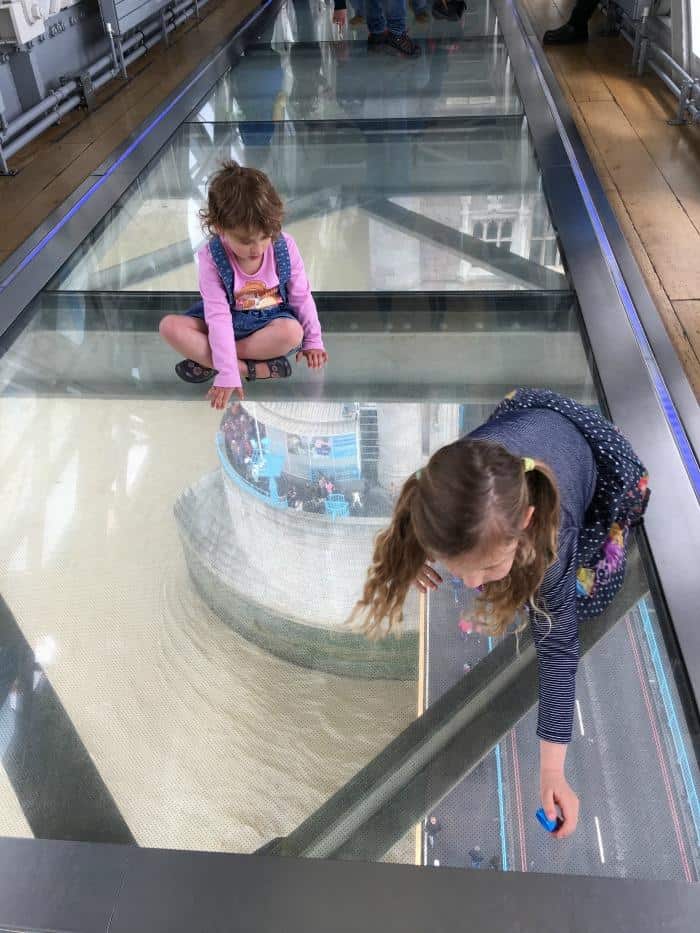 Before our visit to Tower Bridge I downloaded the Family Trail app to give the girls an idea of what was in store.  The Tower Bridge app is great for kids, with lots of simple games and fun facts about the exhibition they are about to see.  It's a great learning tool for them, and it really helped our two little girls to enjoy the Tower Bridge experience more than had we just walked around and talked to them about it.  Having fun really helps with the learning they can achieve at an experience like this.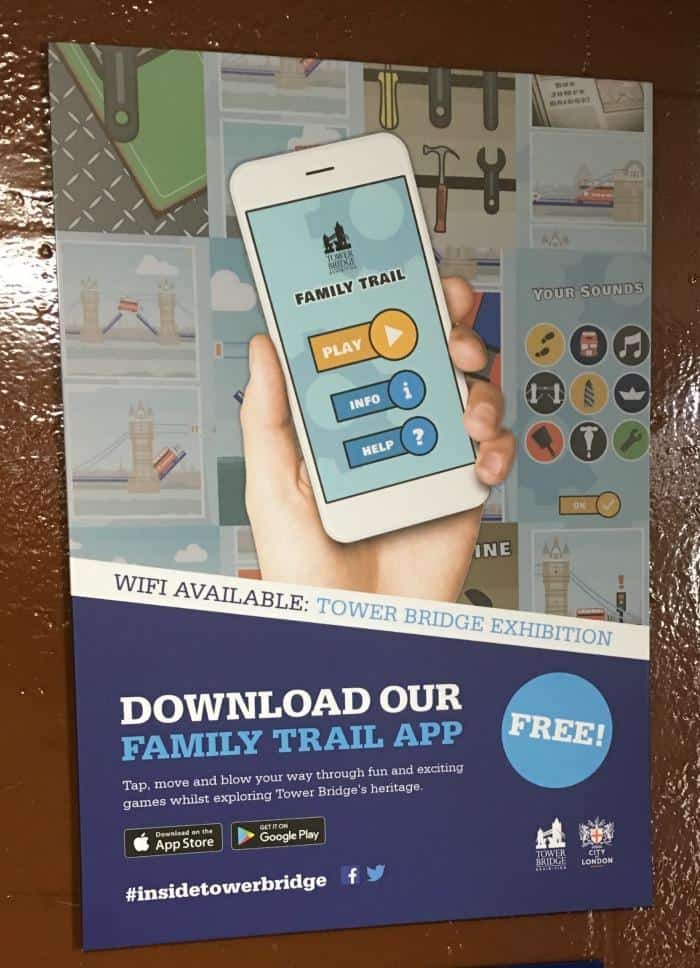 Our first port of call at the Tower Bridge exhibition was the introductory video and chat.  The girls were fascinated by the idea of a draw bridge and mimicked the actions the bridge was making to let large boats through it.  It was pretty cute to watch and it was lovely to see them taking it all in.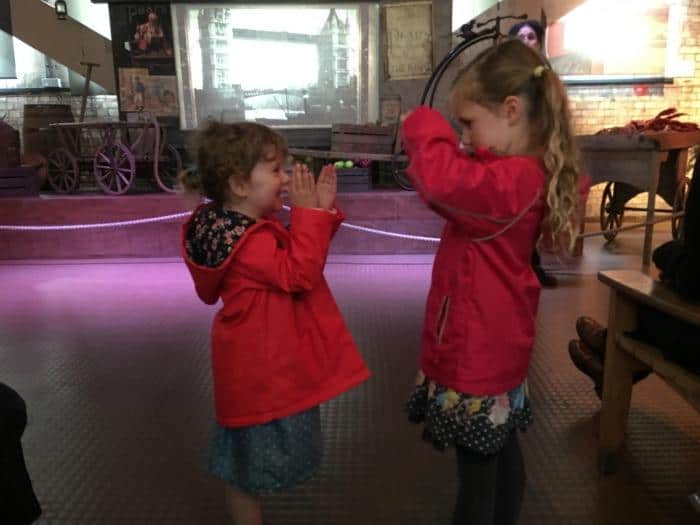 The glass floor was of course the highlight, and our children showed no fear whatsoever when it came to walking, talking, laying or even singing on this part of the exhibition.  They decided it was the perfect place to treat the other visitors to a rendition of their favourite Frozen songs whilst several London buses passed underneath them.   I cannot tell you quite how nervous Daddy was at this point!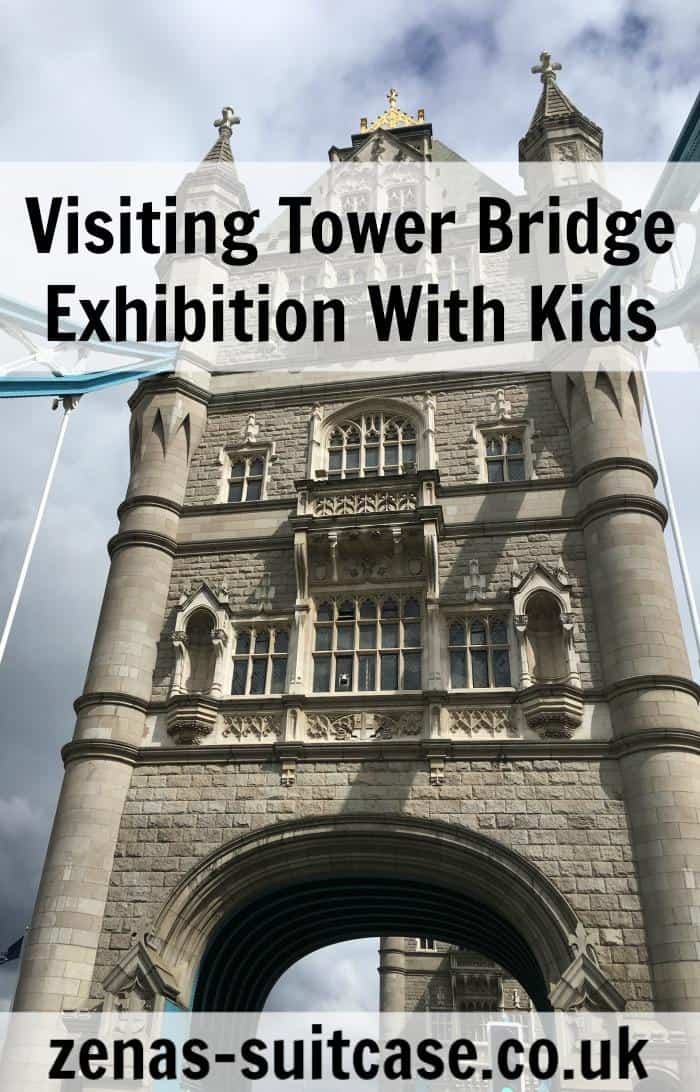 The glass floor is quite a mind bend for us older folk who can't quite grasp the concept of waking across a see-through floor with the London traffic and the River Thames beneath you.  There is nothing to worry about though as this glass floor is stronger than the floor it replaced and we found out it can support the weight of one elephant and two London cabs thanks to the Tower Bridge app.
After lots of picture taking (and photo bombing a few others) we headed down towards the Engine Room to see how the bridge originally operated.  On the Family Trail app you can also have a go at fuelling the coal fires that were originally used to operate the bridge to let boats through.  It's a nice way of introducing children to the idea of engineering, and works well with other parts of the exhibition that shows you how steam operated the bridge at first.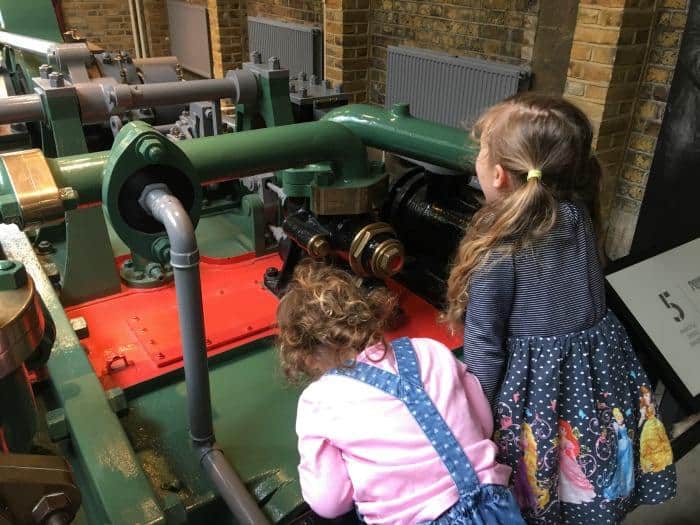 We really enjoyed our family experience at Tower Bridge during our weekend stay in London.  The exhibition  is really good for learning why the bridge was built and how it fits into the history of London.  It's really fun too as the glass floor is an experience all in itself.  The Tower Bridge app is a great way to help kids interact with the exhibition and it can also help continue the learning after the visit.  We also loved that Tower Bridge was very accessible and we had no problems getting around with a pushchair and two small children in tow.
If you liked this post, why not find out more about our visit to Buckingham Palace and the Royal Mews too.
We were provided with complimentary tickets to visit London Tower Bridge but all thoughts and opinions are our own.