My daughter loves all things trains, as you may have noticed already on this blog.  She loves the CBeebies show Chuggington, and her Dad is a bit of a fan too!  Her favourite character is Koko, and we often hear the phrase, 'you can't catch Koko' from her when she is watching the show and at any other time that takes her fancy to be honest.
When we found out that Tomy made a range of trains and tracks to compliment the show, we got very excited.  They very kindly sent us the Brewster's Big Build Adventure Set to review, and what a hit it has been.
This Chuggington Stack Track is a great introduction to the range for little Chuggineer fans. We'd been out for a walk and the baby had fallen asleep, so I put it up for Princess to play with whilst we had this window of opportunity.  I had built it in less than 10 minutes and found it really easy to put together.  The instructions were in pictures which was super helpful, and the pieces fit together really easily.  Any Mum could do it 😉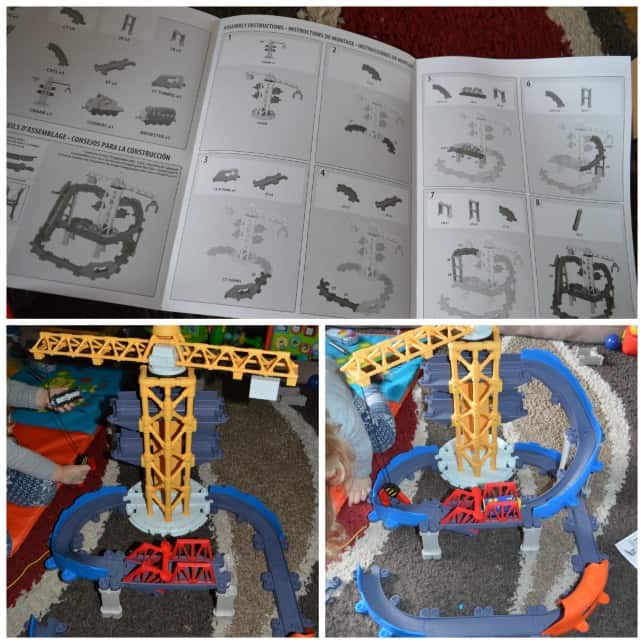 This track has some great elements to it.  It comes with 2 trains, Brewster and Cormac but of course you can add more.  It has a crane, a bridge and a escalator to pull the trains up on giving the toy plenty of interaction.
It has 4 possible track layouts to it, which keeps it interesting for the children to play with.  I must admit, we have only used one as we are short on space, so we use the tallest track design to keep it compact.
All the fittings click together really easily, which is why it's so quick to put together.  It's also been man handled by the baby a fair few times and shows no signs of damage or breaking when she has managed to pull it apart.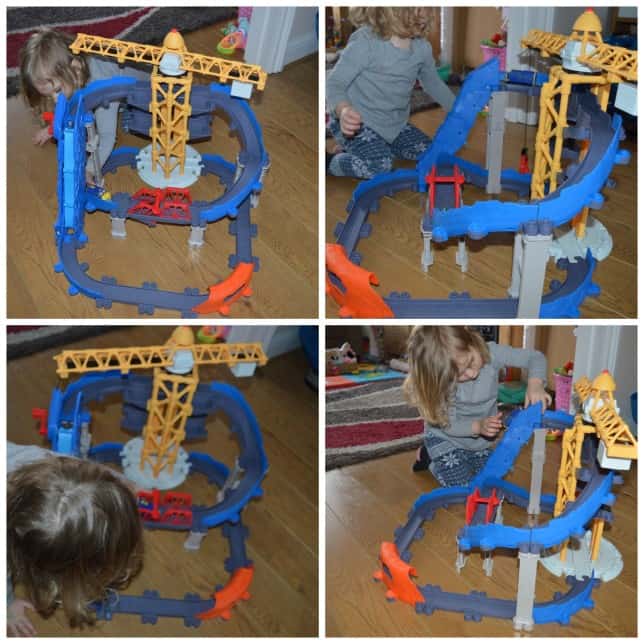 Most importantly Princess has really enjoyed playing with it and we have to say a huge thank you to Tomy for sending us the Brewster's Big Build Adventure Set, which arrived around her birthday.  She is really proud of her new toy and loves playing with it a lot.  She would definitely recommend it to fellow Chuggington fans.

We were provided with the Chuggington StackTrack for the purposes of this review, however all thoughts and opinions are my own.