Do you want a cup of tea?  Can I make you a coffee Mummy?  Daddy, can I get you some breakfast?  Here's your sausage, egg and bacon.  Do you like it Daddy?  This was the stream of consciousness from our 3 year old when she tarted playing with her Morphy Richards Kitchen Set.  Kids love real world toys, and Princess is no exception.  So, when we were offered the chance to review the Casdon Morphy Richards Kitchen Set I jumped at the chance.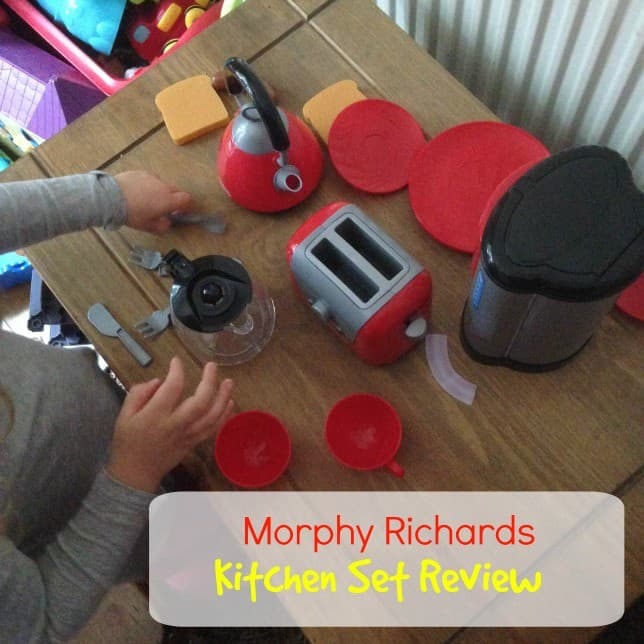 Princess really enjoys role play toys, and especially playing tea parties with us, it's something she's done for a long time now.  I knew the Kitchen Set would be a welcome addition to her collection.  Casdon have created a set of kitchen toys based on Morphy Richards appliances, but for little people.  They are a perfect size for a 3 year old to play with, and completely realistic.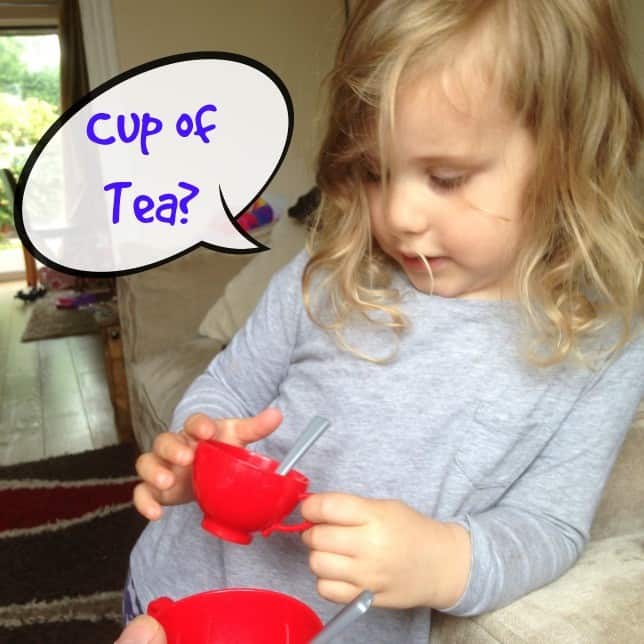 You get a kettle, toaster, coffee maker, plates, tea cups, saucers, cutlery and a small selection of food in the set.  The appliances are just like the real thing.  You can add water to the coffee maker for it too filter through, you could even add some food colouring to make it even more realistic!
There is toast to put in the toaster that pops up when 'done'.   The lid flips open on the kettle and comes complete with the water level measuring feature and authentic switch.  No feature has been forgotten in this realistic toy set.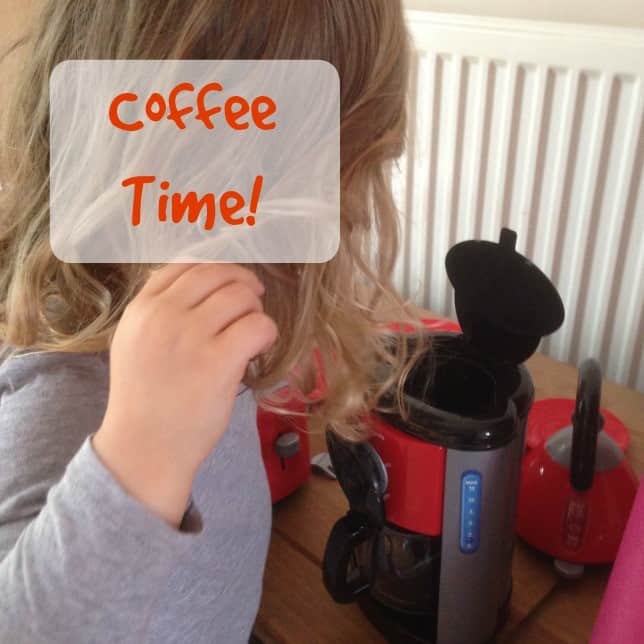 It went down a storm in our house, and I know it's going to see lots of hours play as Princess's curiosity about the real world continues to grow.  She loved all the appliances and enjoyed making food and drinks for us, in the way we would do at breakfast time.
My only criticism of this set would be that it's a shame there isn't a little more food.  2 sausages, 2 eggs and 2 bacon would have been nice, instead there was only one of each of these items.
The Casdon Morphy Richards Kitchen Set is available from Amazon, Toymaster, Tesco Direct, Early Learning Centre, Shop Direct, Boots, Hamlets, Dobbies Garden Centres and Smyths.
We received a complimentary Morphy Richards Kitchen Set in exchange for this review, but all thoughts and opinions are my own.