When my teen went back to school a few weeks ago, we received the usual letters home asking for us to provide emergency contacts and details of information evenings that were planned.  The usual stuff that kids and parents have to sort at the beginning of school.  There was another letter though, that wasn't the usual kind of letter the school send out.  It was something we hadn't had to think about before.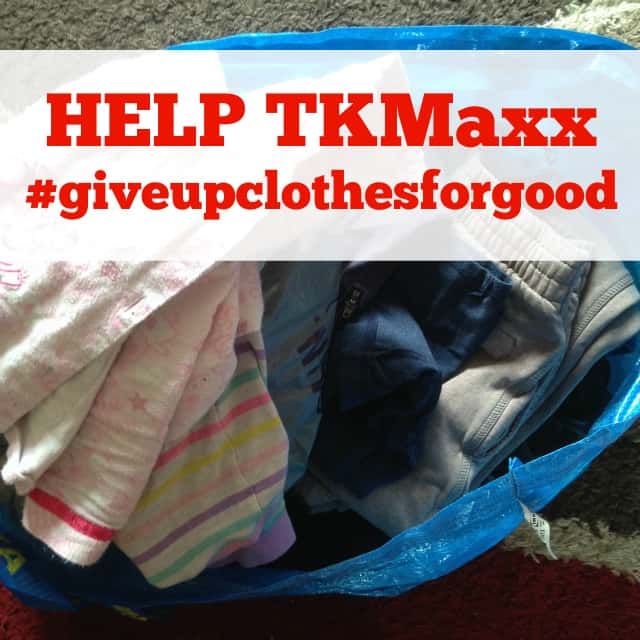 Parents were being asked to get in touch with the school if their child became poorly with certain illnesses, like chicken pox and shingles.  This year they had a pupil at the school who was receiving treatment for cancer and if they caught these illnesses they could become very unwell while they were undergoing their treatment.  This wasn't the usual stuff parents think about when going back to school.
This is the closest I've ever come to kids' cancer, and it really bought it home to me that this is something that happens to many families across the UK.  Treatment has come a long way to allow children to carry on as normal a life as possible while they are receiving care for cancer, all thanks to the research carried out by charities like Cancer Research UK Kids and Teens.  When something like this touches your life, if only on the periphery, the urge to help and do something practical is overwhelming.
We are always bagging up clothes for charity, and we will be taking our latest sacks into our local TK MAXX store to support it's GiveUpClothesForGood campaign.  I think every family in the UK has a good clear out a good few times a year, if we all sent a bag of clothes to TK MAXX to help fight children's cancer we would raise around £740 million to help these brave children battle this awful illness. That's a win all around isn't it?
We are winning the battle against children's cancer everyday, 8 out of 10 children survive, compared to 2 out of 10 children in the 1970s.  It would be amazing to see all children survive cancer wouldn't it?  Donating a bag of clothes is a really easy thing you can do to support the Give Up Clothes For Good campaign and help even more kids, like the one at our school, fight cancer.
[bctt tweet="Help TKMaxx #giveupclothesforgood all year round to support Cancer Research UK Kids & Teens #charity"]
You can find out more about the Give Up Clothes for Good campaign which is running all year long and where you can find your local TKMAXX store here:  http://www.tkmaxx.com/page/storelocator 
This is a sponsored post