Instagram is my favourite social media platform by far. Since starting Zena's Suitcase 2 years ago I've discovered that I love taking photographs. I also love looking at other people's photographs.  Instagram is the obvious social media platform for me to be on and I've become a little bit addicted to it.

I really love looking at travel pictures and this inspired the #inspiringtravelpics community which I started with my lovely friend Kaz from Ickle Pickles life and Travels. There is work to be done to grow that community but it's been great having support from some great bloggers like Rebecca from Futures blog to get things of the ground.  If you have great travel pics to share, please do come and join in.
It seemed like a good time to share with you what I've learnt about Instagram so far. If you are a blogger or a small business these tips will help you gain followers and maintain an interesting and engaging feed on Instagram. The reality is, when you're starting fresh, gaining instagram followers can be difficult. Most people (myself included) often use a "Social Buddy" to aid in this process, and combined with the tips below, you should be able to grow your account in no-time. The tips are based on my experience on the platform and what has worked for me.  Hopefully they will make a good starting point for you too.
Should You Be On Instagram?
Before you set up an account ask yourself if you should be on Instagram at all.  Make sure you are doing it for the right reasons.  Are you doing it because everyone else is doing it, or because you have some great content to share.
If you are doing it because everyone else is doing it, then you probably aren't going to get very far with it as a social media platform.  If you have some great visual content to share with other Instagrammers, then what are you waiting for. It's time to get on board!
Here's some questions to ask yourself before setting up your Instagram account:
Do you like taking nice photos?
Do you enjoy looking at nice photos?
Do you have content to share on Instagram that lends itself well to photographs?
Will being on Instagram enhance your brand or blog by reaching out to a new audience?
If you have answered yes to the questions, then lets go and get you an account.  Instagram is a very visual social media platform and is easy for followers to engage with so it does have oodles of potential for a brand or blog in the right circumstances.

Setting Up An Instagram Account
If you are a blog or a business setting up a new Instagram account that will effectively represent your brand is crucial.  Don't use an old account that has pictures on from the office Christmas party.  Start a fresh and get the branding right from the beginning.
If you have a logo or avatar that you are using across your other social media platforms and websites, add it to your Instagram account so that followers can recognise it's your feed as soon as they see it.  This will encourage your organic followers to grow.
Pick the name wisely too.  If you can name the account the same as your business or blog then this will make it easy for people to follow you.  My Instagram account is called Zena's Suitcase and the user ID is zenassuitcase.  Keeping the branding consistent is really important.
Filing out the bio is also important.  Tell people what they are going to get from following you.  I share a lot of travel photos, but I do also share other aspects of my family life.  I let my audience know that so that they aren't surprised when they seek a picture of us at the park.
Always remember to include a link to your website.  For brands this is really important so if your audience wants to find out more about you they know where to go.  As a blogger I don't get a huge amount of traffic to my blog from Instagram, but that's OK.  My audience on Instagram is different to the people who follow my blog.  They are very different platforms and I don't take it personally at all.
Getting Started
It's really important to share good quality content on Instagram if you want to grow your following.  Your feed will always be attracting interest and likes from followers and potential followers so make sure your pictures are interesting.
It doesn't have to be perfect every time, if the picture tells a story, but stay away from posting something for the sake of posting.  Think about what you've told your audience you are going to share with them and stick to it.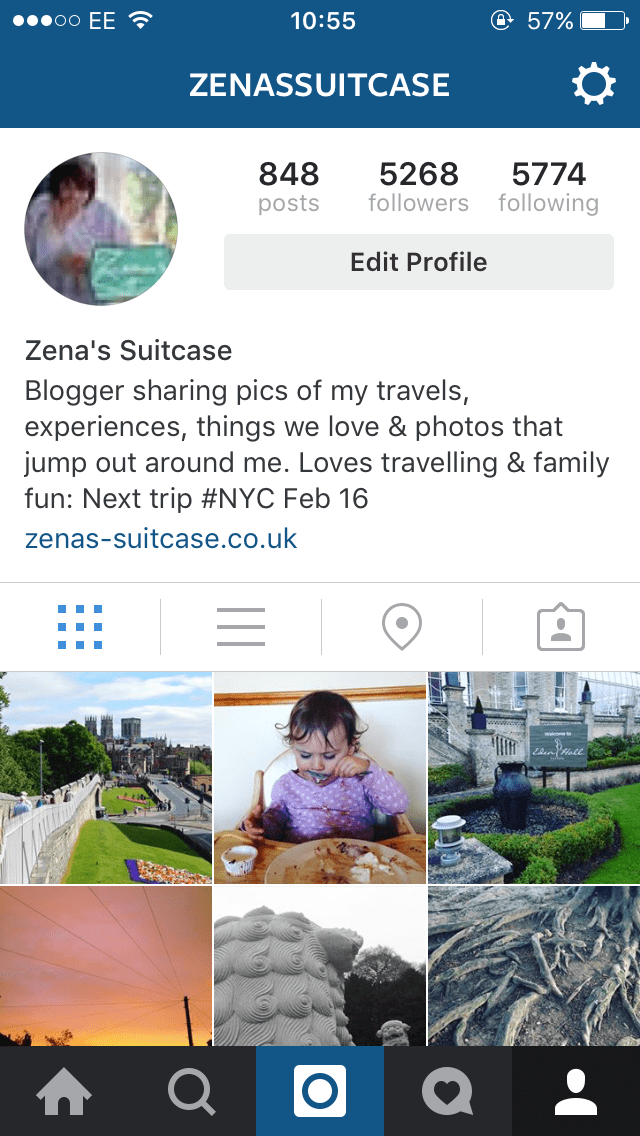 For a brand, styling photos to create the right image is important.  You may want to invest in some professional photographs for your Instagram account to create the right image.  Some bloggers do this too, but I wouldn't say it's essential. If you're struggling to grow your account I recommend visiting Stim Social who will really help you out!
When you add a photo on Instagram, always add a description to go with it.  This will give your audience some context for the photograph and give them something to engage with.  I personally don't like overly long descriptions or comments, but you might find it works on your account.  Shorter comments help support natural engagement from your audience as Instagram users are more about the pictures.
Using Hashtags On Instagram
Using hashtags on Instagram is really important.  Once you have added a description or comment, add a separate comment for the hashtags that will help you reach a wider audience with your photo.
Here's some tips for the kinds of hashtags to use on Instagram
Where was the photo taken?
What is the photo of?
What's the mood of the photo?
Who's in the photo?
What community or audience do you want to reach?
For every genre of Instagram photo there is a community using a raft of hashtags to interact with each other.  If you want to reach as many people as possible spend sometime looking at people who are posting similar content or represent a similar brand.  Check out the hashtags they are using and save them to a list somewhere to access when you post your photos.
If your blog, brand or photo is about babies for example, here's some commonly used hashtags used on Instagram.
#baby #babies #adorable #cute #cuddly #cuddle #small #lovely #love #instagood #kid #kids #beautiful #life #sleep #sleeping #children #happy #igbabies #childrenphoto #toddler #instababy #infant #young #photooftheday #sweet #tiny #little #family
There are some really helpful websites and apps that can help you find commonly used hashtags.  The one I use is Tags For Likes, and this covers lots of different genres.
You can also create your own hashtag, which you can then use across all of your platforms.  If you have a specific campaign running using a hashtag to share it can be really fun and productive.  You will be able to see who is getting on board easily and reach out to potential followers and customers to join in the conversation.
When Should You Post On Instagram?
Posting regularly on Instagram is also important.  Your followers want to see what content you have to offer, that's why they are following you right?
I would recommend somewhere between a few times a week to three times a day.  It's really about quality, not quantity so a few great snaps a few times a week will still go down well.  If you can post amazing content 3 times a day then go for it.
Don't over do it though.  If I see a string of posts from the same account in my feed it turns me off.  I won't like all those photos, even if I enjoy them.  It's very easy to over do it on Instagram so hold back from posting 3 or 4 pictures in a row.  Spread them out over the course of the day or a few days even.
Instagrammers are engaged throughout the week so posting times can be really flexible.  There have been studies to find out when followers are most engaged and this is what they suggest for posting.
Monday and Thursday at any time other than 3–4 p.m.
Videos any day at 9 p.m.–8 a.m.
Experiment with 2 a.m., 5 p.m., and Wednesday at 7 p.m.
Use Crowdfire Or Similar
My last, and perhaps most important tip is to use the app Crowdfire to help you grow your following. This is a simple but powerful tool to help you gain followers.
In Crowdfire you can see at a glance people you are following, that aren't following you back.  This might help you with accounts you want to unfollow.
You can see who has recently followed your Instagram feed so that you can reach out and engage with them.
It's also a great place for looking up similar accounts to yours and seeing who is following them.  You may have a blogger you are sharing similar content to or a competitor who has a growing Instagram account.  You can see who is following them and follow those relevant accounts.  They might just be interested in your content too and follow you back.  If you go through this process regularly you will soon start to grow your organic followers.
Other Ways To Manage Social Media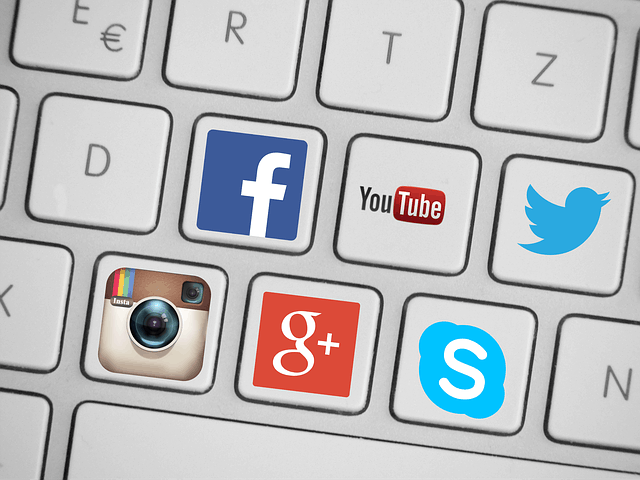 If you are setting up a business or a website, spending time on managing your Instagram account, Twitter feed or Facebook page might not be your highest priority.
It really is an important part of any marketing strategy though with so many people spending more and more time on social media.  It's a really personal way of connecting with your potential audience and customers.
If you haven't got the time to set up your own accounts Tekfirst provide support for internet marketing.  If you want to get your business of to a good start this is definitely something worth investing in.
This is a sponsored post