If you had of asked me a few years ago whether I'd have been making and sharing videos on social media, I'd of said 'get outta here!  That's for kids'. We'll guess what, I now make videos and share them on social media with my audience, but why do I do it.  As a creative, it's a lot of fun being able to film clips and put a video together and say 'I made that'.  It's something that I really enjoy doing.
Social media is accessible for everyone and we all have the power to start making and sharing video footage on Facebook, Snapchat, Twitter, Instagram or YouTube.  People really engage with video content as a medium when it's done right.  It's also an amazing way to record important events in your life, or your latest holiday.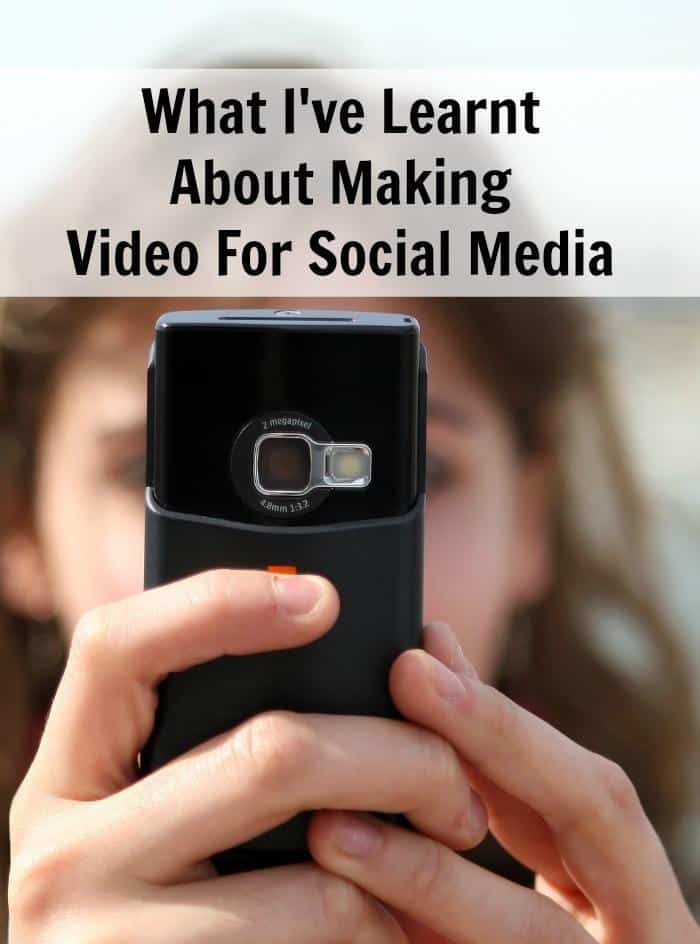 I like video content as it's a great way of sharing a story, and it's quicker to make a video in some ways than it is to write a blog post.  When I'm really busy, I can often find a few minutes to talk to a camera, but I can find it a lot harder finding the time to put all the elements that go into a blog post together.  Sounds crazy, doesn't it?
I hear you, what about editing the video?  Once you've practised, it really is quite simple.  It's just about getting over that initial learning curve.  I use iMovie and it's really simple to add titles, edit clips, put voice over on and add other effects.  Even with a little bit of knowledge, you can put a really professional video together in no time at all.
Some platforms really encourage you to add video content on the fly, with Facebook Live being really popular right now and known to do well in their algorithms.  Has your Facebook feed been filled with video content recently?  Well, that's because Facebook know how well it's users respond to video content.  Snapchat, Instagram and Twitter will also allow you to post short clips of live video.  These can be perfect for capturing a moment and sharing it immediately with your followers.  It doesn't have to be polished, its just about what you want to share at that point in time.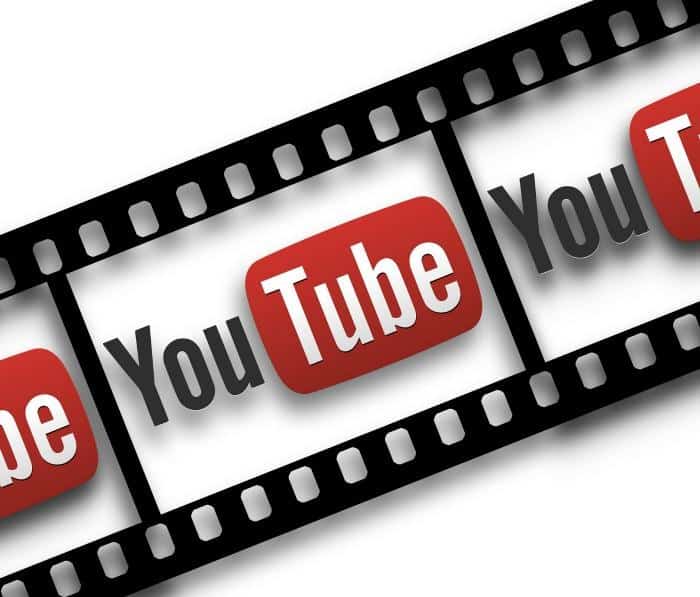 These on the fly platforms don't work for all kinds of content, so if you have a complex topic you want to talk about, this might sit better in YouTube where people are known to sit and watch videos for longer periods of time.  Here's some of the most important tips for making video content that your following can engage with that I've learnt along the way.
Top Tips For Making Great Video Content
Make sure you have good lighting or are in a well lit space.
Sound is important on some platforms, if your viewers can't here you they will switch off.
Learn how to edit.
Watch other videos and make a note of how they are made and what you like about them.
For making vlogs, shot from slightly above your face for a more flattering angle
Have clear thumbnails with good branding.  Thumbnails with faces in get more clicks!
When you are making a video, think about your audience and talk to them.  Make your videos conversational and relaxed.
Grab your audiences attention from the beginning.  If a video isn't engaging from the start your viewers will go to watch something else.
Think about your own energy, are you happy and fun to watch?  Try and be up beat and put your game face on.
It's completely OK to film footage on your phone.  Even footage on the news is taken from phones sometimes.
For more advice on how to make great video content your audience will love, check out this awesome infographic from Toast TV.  They have some great tips, for every platform on social media.

collaborative post