Trespass have really come to my teen son's rescue this winter.  He walks to school everyday and to work a couple of evenings a week.  Getting him to wear a winter coat is still a struggle, and he's 18 years old!  Fortunately, Trespass stepped in and asked us if we would like to review a winter coat.  It sounded like a perfect opportunity for him to find a coat he would love and that would keep him warm this winter.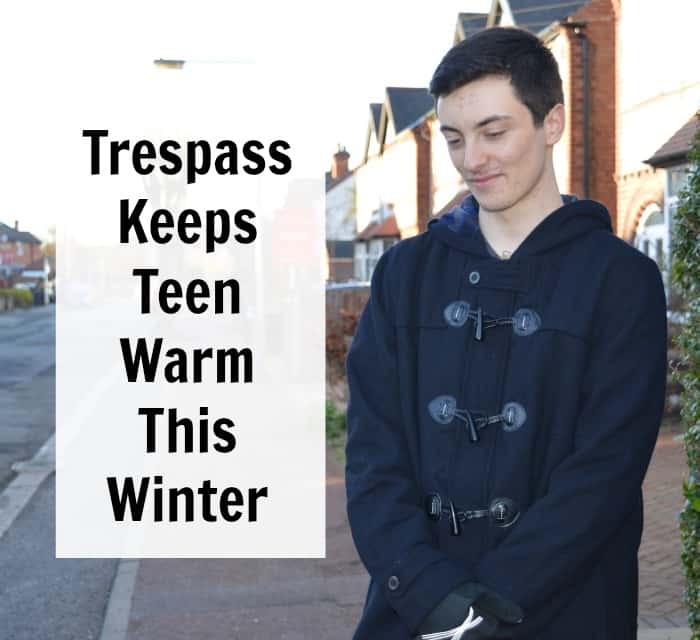 TRESPASS NAVY WOOL BLEND DUFFLE COAT
Teen picked out the Trespass Duffle Coat as well as a pair of winter gloves.  He seems to have quite bad circulation, and suffers from really cold feet and hands during the winter.  It's something we really have to keep an eye on as he has suffered with chilblains in the past.  Another reason why I keep nagging him about wrapping up warm.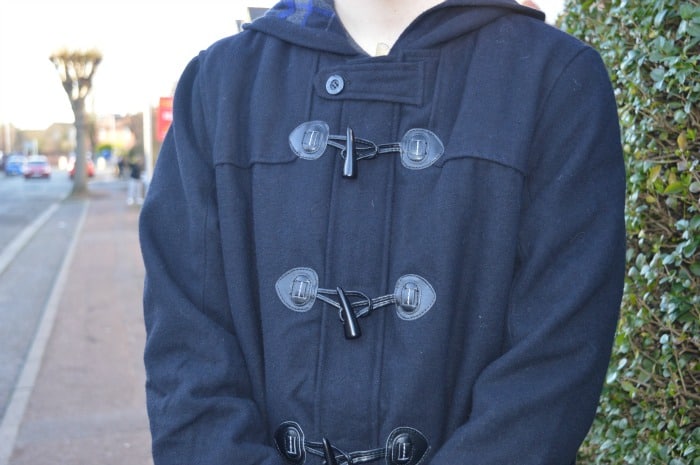 Teen is really happy with the design of the coat.  He is fussy about these things, and a classic style suits him much better than some mainstream fashion.  It has done a great job of keeping him warm this winter, and the coat is currently with him in Switzerland for his school trip to CERN.  It will also be coming to New York with us next week just incase there is another blizzard situation across the pond.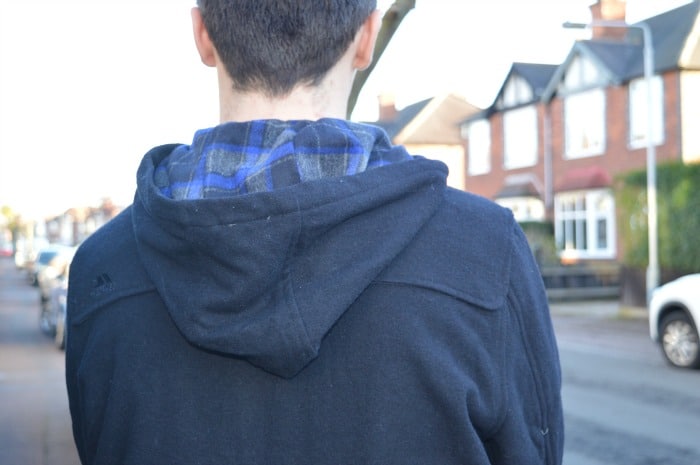 The really good features of this duffle coat as a winter warmer is the hood with contrasting lining and that it is mid length.  Teen is over 6 foot tall, so this works really well for him.  The Trespass coat also features a padded lining and the Trespass Coldheat fabric technology that helps lock in all that body heat so important during the winter.  It certainly seems to be doing a good job of that.
The deep pockets haven't gone unnoticed either.  They are practical and functional, perfect for keeping phones and wallets in.
TRESPASS REMAR ADULT GLOVES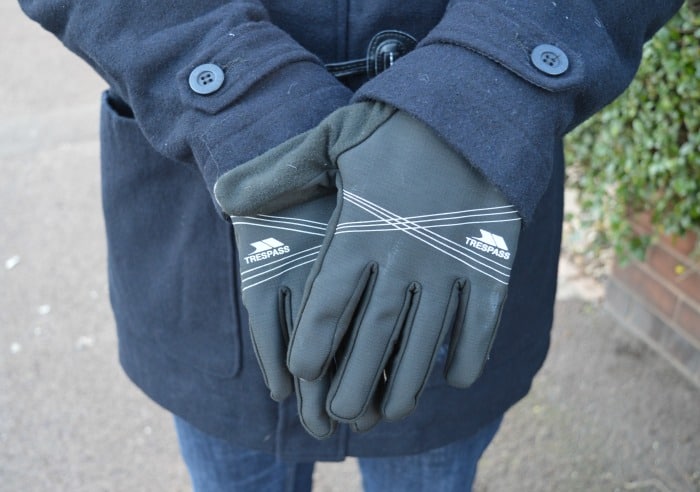 The Trepass gloves have quickly become a favourite with teen.  They are practical and lightweight, but keep him warm at the same time.  The back of the gloves are waterproof making them perfect for wet or snowy days.  The detail is also something teen is happy with.
The best features of these gloves are when you turn them over though.  They have a handy compartment for storing your key in, or I'm told that money also works.  What a great idea Trespass!  You've scored some brownie points with my son there.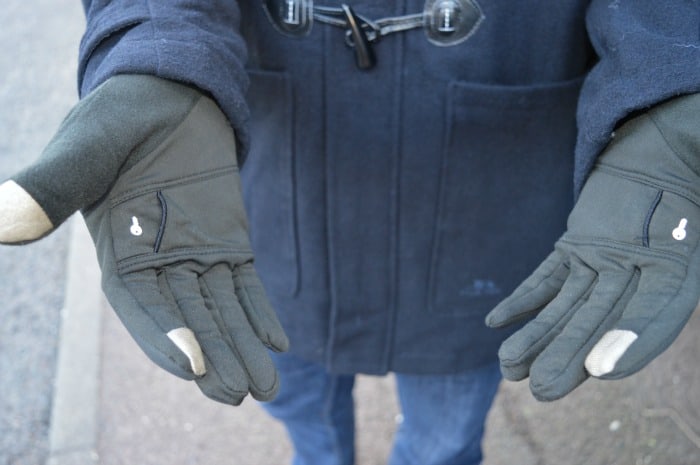 They are also great for using a mobile phone too.  As you maybe aware, teen has a girlfriend these days, so texting plays an important part in his life.  He needs to be able to use his phone and not expose his hands to the elements.  These gloves are perfect for keeping him warm and keeping him in touch with his loved one at the same time.
The fabric on the thumb also acts as a nose wipe and soaks up any wet that may have dripped down the face in the rain.  Another great idea from Trespass, the outdoor specialists!
Overall, teen and I are really happy with his coat an gloves from Trespass.  They both look great and keep him warm on chilly days walking to school or for going on adventures further afield.
We were provided with the Trespass Navy Wool Blend Duffle Coat and Remar Adult Gloves for the purposes of this review but all thoughts and opinions are our own.  The Trespass Navy Wool Blend Coat is currently on sale at £35.99 and the Remar Adult Gloves cost £14.99