Firmoo got in touch with me recently and asked if I'd take a look at some of their sunglasses.  Well as a Mum, I don't think you can ever have enough sunglasses so of course I said yes.  My daughters seem to like sunglasses but haven't quite mastered the art of not breaking Mummy's yet, so another pair is always handy.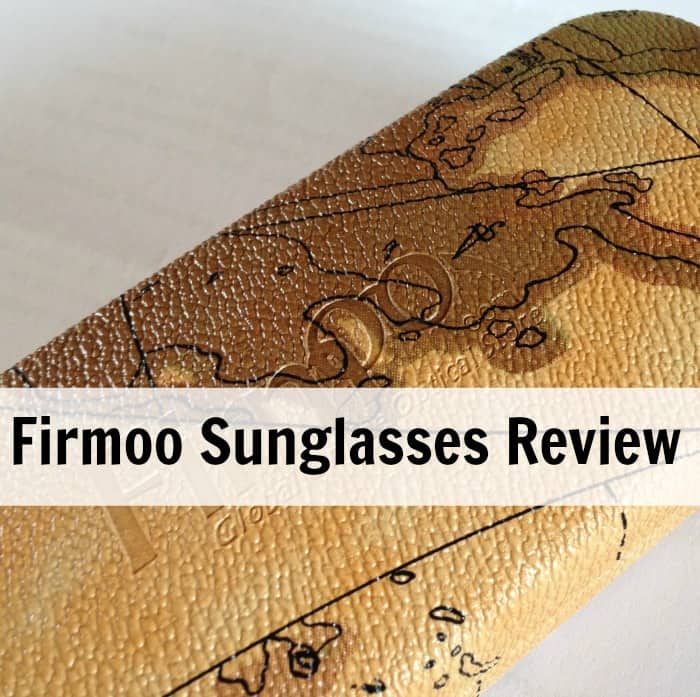 When my daughters get hold of my sunglasses, they soon bend the arms out of shape or worse, just snap them.  I try my hardest to keep the girls away from my sunglasses but every now and then I forget myself and I leave a pair on show in my handbag or put them down on the table for just a minute.  The girls are like ninjas and can spot a pair of sunglasses at 50 metres.  They are there like a shot and are soon there fiddling with them and trying them on. They even have their own sunglasses, so I'm really not sure why they are so fascinated with mine.
Firmoo Sunglasses Review 
Firmoo sunglasses come in a really sturdy case.  It has a vintage nautical map design on it so it really appeals to the traveller in me.  It also provides my sunglasses with the first level of protection required to keep little hands off them.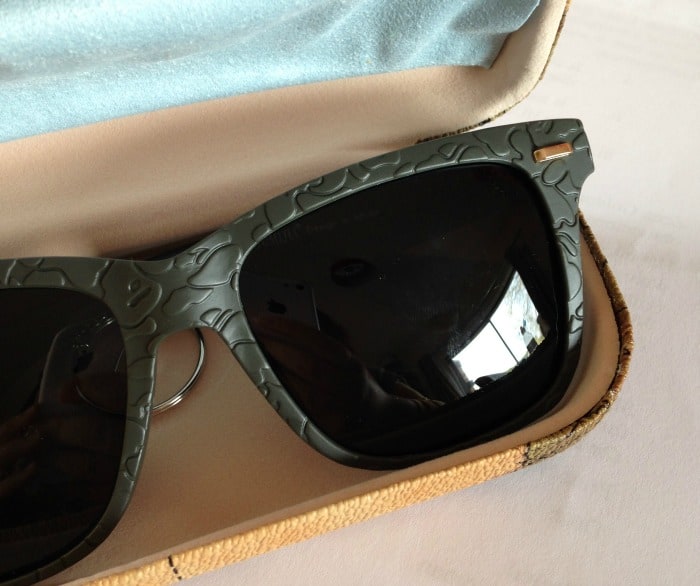 They come with a cleaning cloth and a really handy double ended screwdriver keyring.  I am now equipped to remove sticky finger marks from the lenses and attempt any repairs they may need should they get into the wrong hands.
I chose a dark green pair with a raised pattern and gold detail.  They are pretty square in shape but that seems to suit my round face.  I'm really happy with them to be honest.  They are a sturdy pair of sunglasses that are comfortable to wear too.  They provide great protection to sunlight and I've not experienced any squinting whilst wearing them.  My biggest challenge is going to be keeping my children away from them!
I was provided with a pair of Firmoo sunglasses in exchange for my honest review.