My girls love sandals, and they also love being adventurous.  Sometimes, sandals and adventure don't always go very well together, especially when you like sparkly sandals and climbing in the adventure playground.  A sparkly pair of sandals can soon look like a battered pair of sandals once they have been put through the mill at the play park or the beach.   Teva Kids Sandals are both sparkly and practical, so perfect for little ladies like mine who like both glitter and adventure.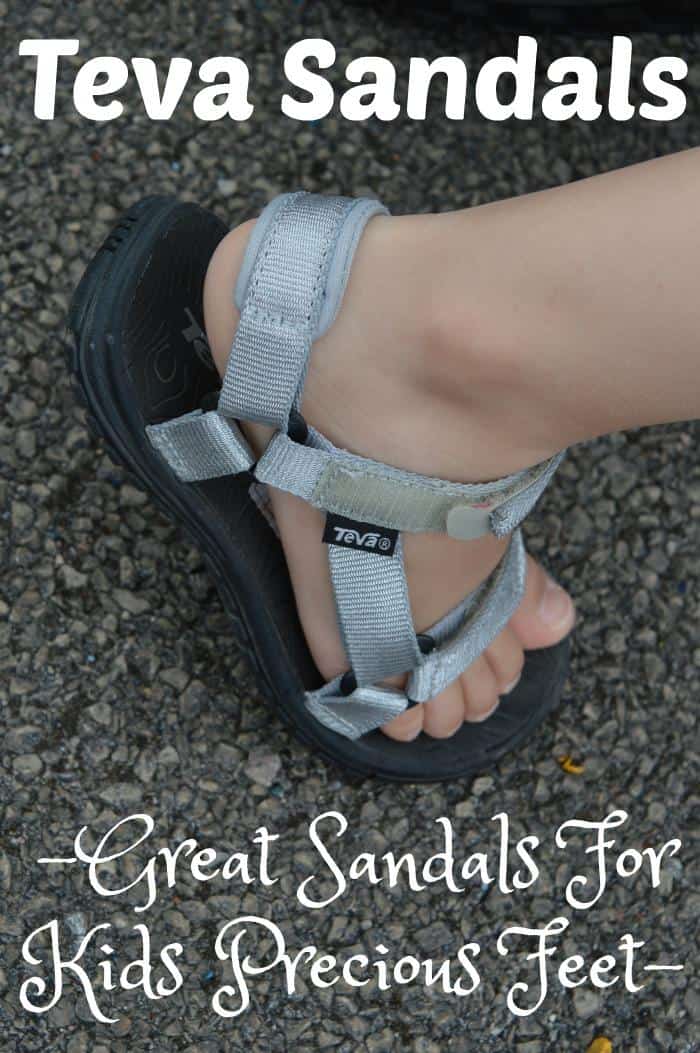 Teva recently sent the girls a pair of sandals each so they could try them out for themselves.  Princess had a silver pair of Hurricane sandals, and Little Pudding was showing off the purple pair of Hurricanes.  As soon as they came out of the box they were a big hit.  There was enough sparkle to keep everyone happy.  The first question from my 4 year old was, 'do they look pretty with my dress?', they certainly did and they haven't left her feet since.
They are really easy to put on with velcro straps and both the girls can put them on unaided.  They also can take them off again, which has left us with a slight problem.  Little Pudding seems to have missed placed one of her sandals and it's driving us all potty searching all the knocks and crannies that it might be hiding in.  We need that sandal back, as it's just super comfy, practical and possibly one of the best pair of sandals she has ever had.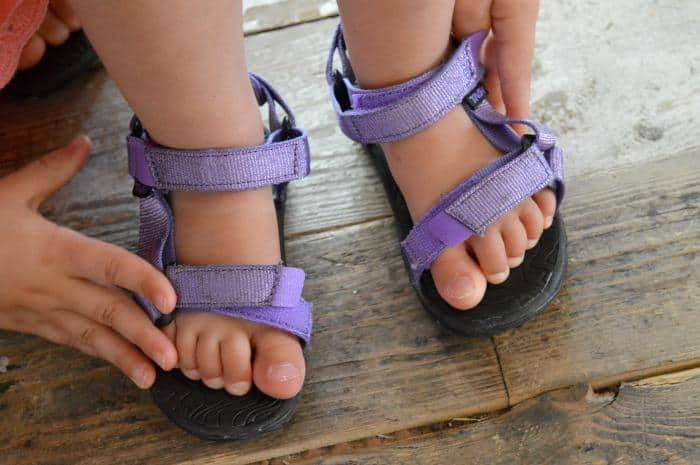 On their first outing to nursery, the staff commented on how great they were.  They loved the colours and design of them as much as we do.  The sole is flexible and comfy for them to walk on and they fit securely to their feet.  My 4 year old wore them on a trip to London, and I didn't feel anxious about her wearing the on the tube, and she managed all the long distances we had to walk to get to the places we needed to be.  It was the first trip we have been on where she didn't ask to be picked up once.  I'm not sure if the two are connected, but the sandals may have helped.
Having very active children, who love to run and play, we are huge fans of the Teva Kids Sandals, and will be looking at this range for many more summers to come.  I think I could be tempted by an adult pair of Teva sandals too, seeing how well my children have got on with them.  They are such a simple, yet practical design, we are totally in love with them.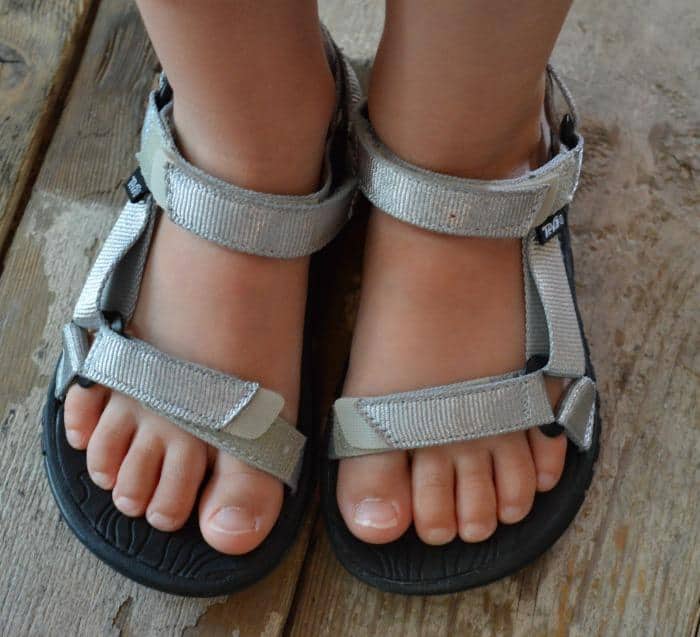 In the meantime, we are going to keep searching for our missing purple Teva sandal and hope it turns up sooner rather than later.  It's always they way with kids isn't it.  You find them a great pair of shoes, and within weeks one has gone missing.
We were provided with two pairs of Teva Kids Sandals in exchange for an honest review but all thoughts and opinions are our own.