My daughter and I were lucky enough to be invited to the Nottingham Contemporary to find out more about their summer exhibition and free family activities.  I love introducing my family to new experiences, so I jumped at the chance to pop along.  My daughter really enjoys arts and crafts, so I knew she would love it, and it also gave us the opportunity to spend some precious Mum and daughter time together.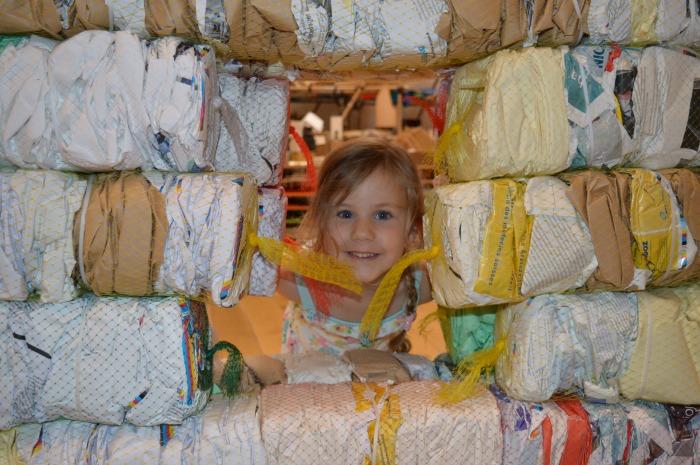 The Nottingham Contemporary were the perfect hosts and had a packed morning planned for us.  First off we were introduced to one of the exhibitions.  Michael Beutler, a German artist, has worked with a team of local collaborators to create a piece of art inspired by the Nottingham Contemporary building.  If you want to cultivate an appreciation of art in your child, this is a great exhibition to start them with.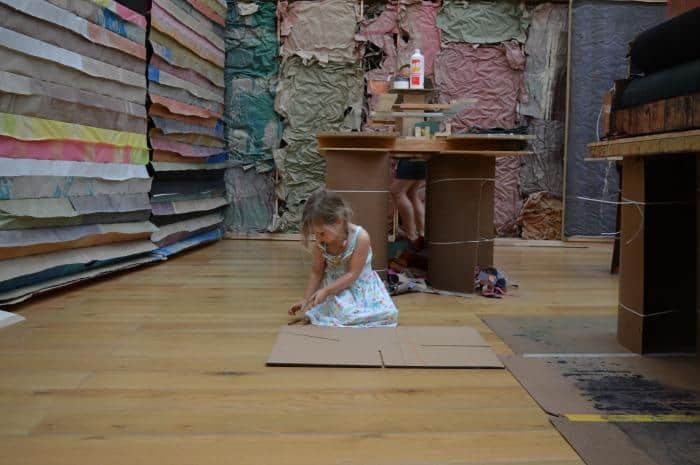 Michael only uses industrial materials and hand built tools to create his artwork, and it appeals to children as much as adults in that it is colourful, imperfect and incredibly creative.  It's art that you don't just look at, you experience it by discovering the different areas and musing over the different materials he has used.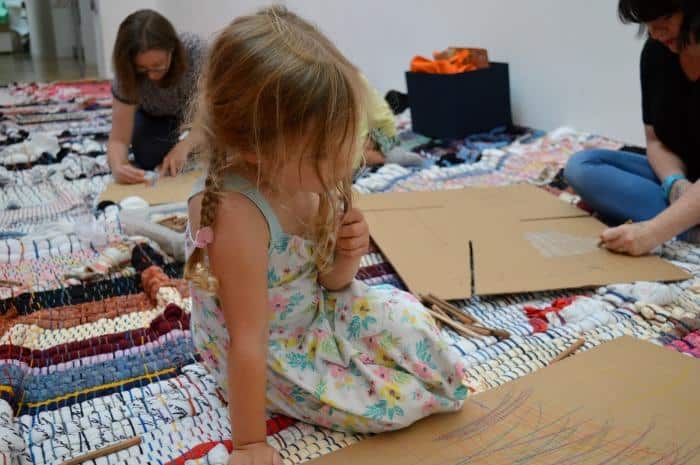 We spent a while looking around the exhibition, seeking inspiration to create our very own collaborative structure.  Princess loved exploring the creative space, and then making her own piece of art based on the things she liked the most about it.
Once everyone's contribution was complete, the team worked together to make one built structure.  The team was made up of children of all ages, but they all really enjoyed taking part.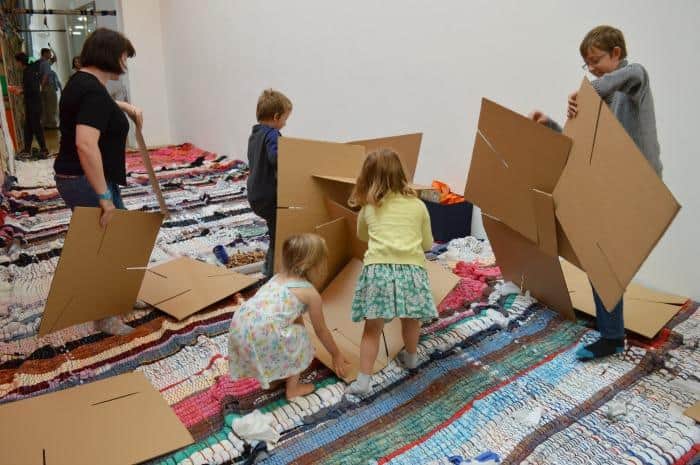 We then went off to explore the Space, where all the Michael Beutler family activities were taking place.  Throughout  the summer families can drop in and take part in the creative activities for free.  Sounds perfect for one of those rainy days we've been having doesn't it?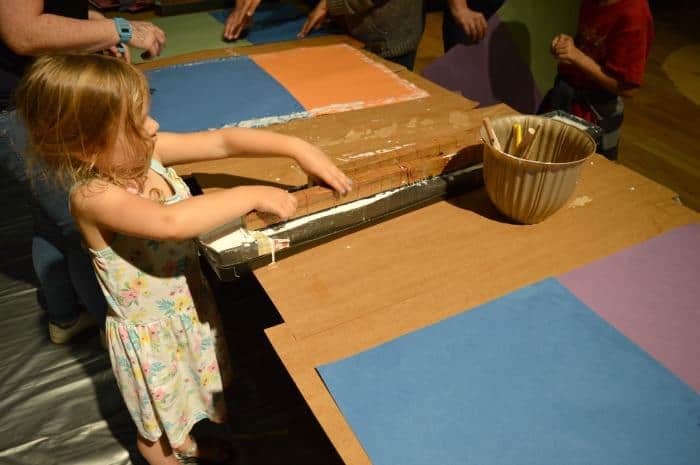 All of Princess's creative juices were now flowing and she got the change to see some of the hand made tools that the artist uses in action.  We made tea bags that were to become apart of a larger sculpture at the Contemporary.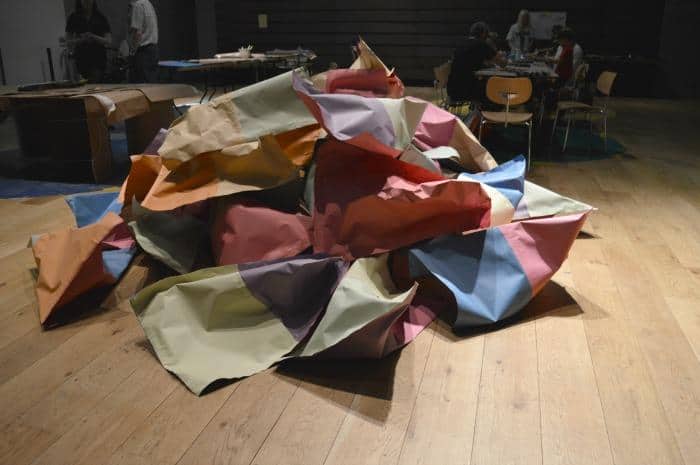 Another machine was used to create wool covered sticks.  You picked colours you would like, and then worked together.  Someone would spin the stick, whilst the other guided the wool.  I have to be honest and say I thought this was a great invention for children to use for making things.  A teepee inspired structure was coming together from all the colourful sticks being made and its great that my daughter knows she has contributed to that in some way.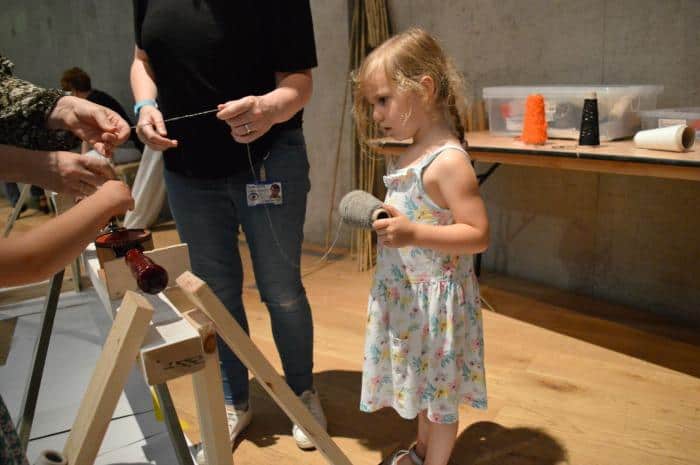 Finally, we explored working with clay.  Even I pulled up a chair and got involved at this point.  It was a lot of fun.  The idea is that everyone creates something inspired by the beach, and then the artist will make them into one shore inspired art exhibition.  At the end of the summer you can go along and see the finished work of art, and try and spot your contribution.  It could take you a while though.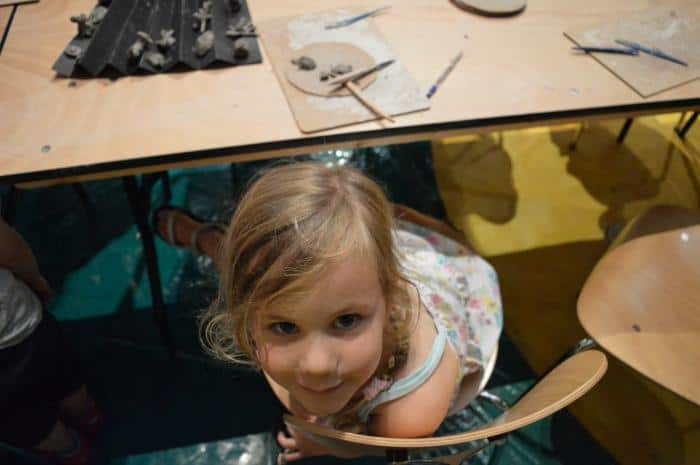 We had such a fun time at the Nottingham Contemporary, and would throughly recommend that families in Nottingham pop along this summer.  The Michael Beutler exhibition is in residence until the 25th September, so there is still plenty of time to see it.
Pin For Later