I don't know how I did it, but I managed to keep it a secret from the girls that they were going to be seeing Frozen Disney On Ice at the Motorpoint Arena in Nottingham.  Bless them, it didn't even dawn on them what was happening when I said they could both wear a Frozen dress on a Sunday afternoon.  We even got to the arena, and because they are still quite young, they still didn't really understand what was happening until we pointed out all the Frozen merchandise and made our way to our seats.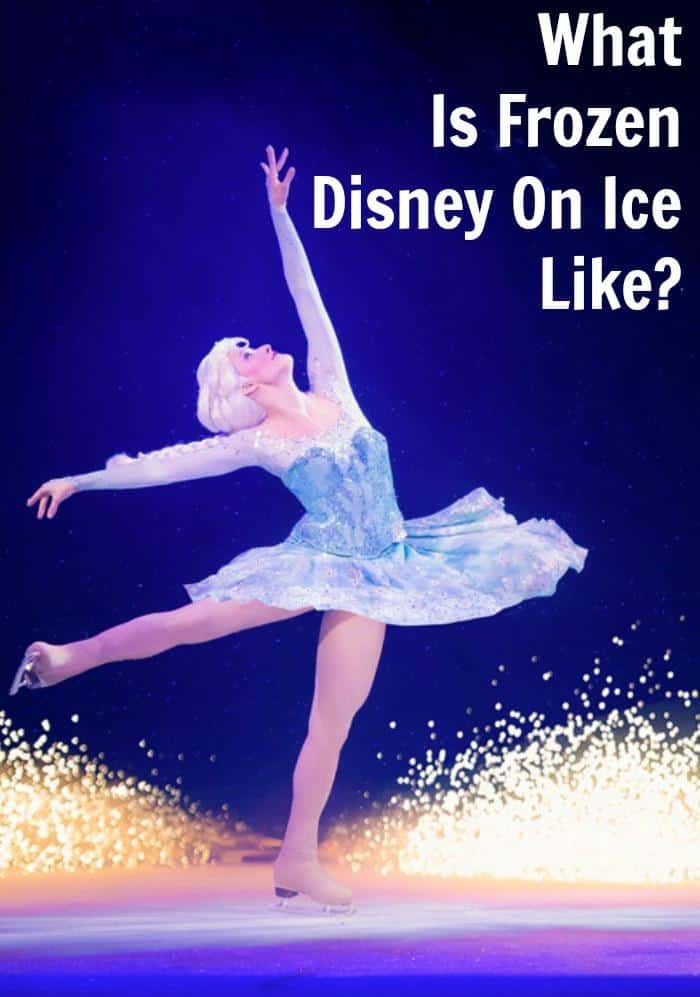 When they saw the ice rink they got it.  They were going to be seeing Elsa and Ana in their very favourite story, on the ice.  We had great seats just on the edge of the arena and felt super lucky as this was one packed performance of Frozen we had come to see.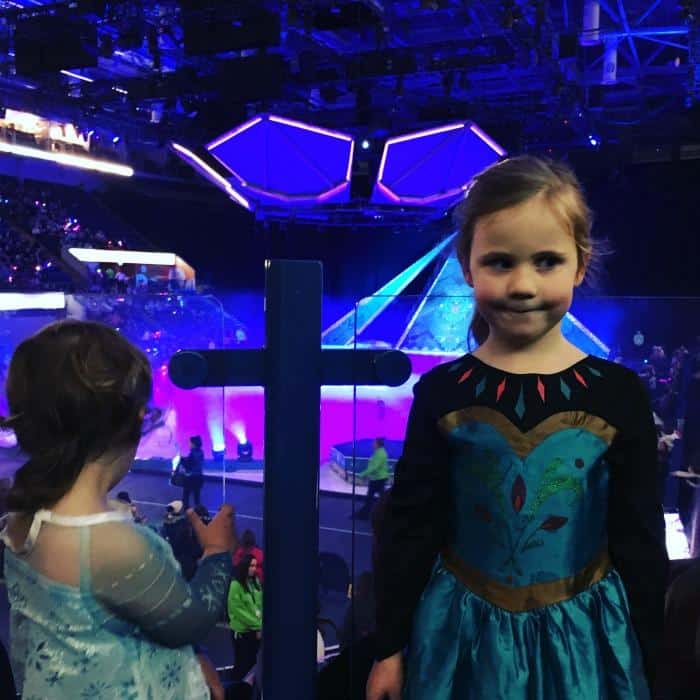 Princess and Little Pudding got themselves comfy, and they literally didn't take their eyes off the ice from the moment the show started with Mickey, Minnie and friends introducing the performance until the very final moment.  Even Daddy was transfixed to be honest.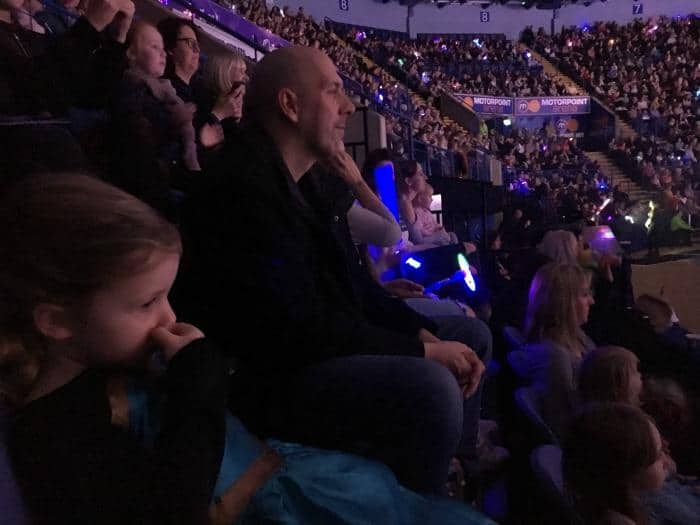 I have to admit, this was a better experience all round than the first time we went to see Disney On Ice in Birmingham.  The show was perfect for the age of our children, as they both adore the story of Frozen and love singing the songs ALL THE TIME!
I have to admit being a fan of the story line too.  In case your not in the know, it's a tale of true love, with a difference.  The handsome prince isn't everything that Ana expected, which I think is one of life's real lessons, isn't it girls?  It's actually the love between the two sisters that conquers all in the end, and sends a strong message about where loyalties should really lie.  Having two little girls myself, this story really resonates with me I guess.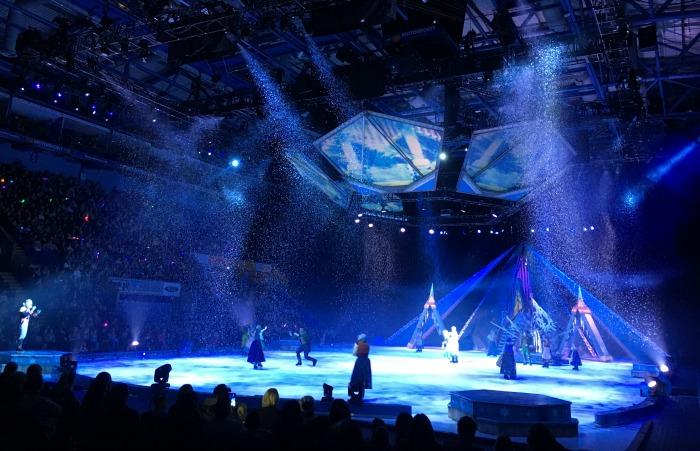 Seeing the whole Frozen story bought to life on the ice was really magical, and also helped to keep all of our attention from beginning to end.  All the songs were there like 'Do You Want To Build A Snowman' and of course, 'Let It Go'. The costumes were perfect, and Olaf looked like he had just stepped out of the big screen into Nottingham Ice Arena.  He has to be one of my favourite characters from the show.  He's just too funny.
We all throughly enjoyed Frozen Disney On Ice, and we would happily take our two Elsa fans to see this show again if it returned to Nottingham. The story lends itself so well to being on the ice, due to the setting and the beautiful costumes.  It was lovely to see all the little Frozen fans dressed up for the performance, and I think that everyone went home very happy after seeing the show.
We were provided with complimentary tickets to see Frozen Disney On Ice in exchange for this review, but all thoughts are our own.