Menorca is a very popular holiday destination for UK families, and if you haven't been yet it really is worth moving this travel destination to the top of your family bucket list.  Menorca is a small island off the coast of Spain, and is part of the collection of islands called the Balearics.
Despite being in close proximity to Ibiza and Majorca it is a very unique island with a character and culture all of it's own. With around a 2 hour flight time from the UK, and a promise of a short transfer where ever you stay on the island, Menorca is the ideal family summer holiday destination.  If you need more convincing, here's what makes the island of Menorca a perfect place for a relaxing family break.
Beaches in Menorca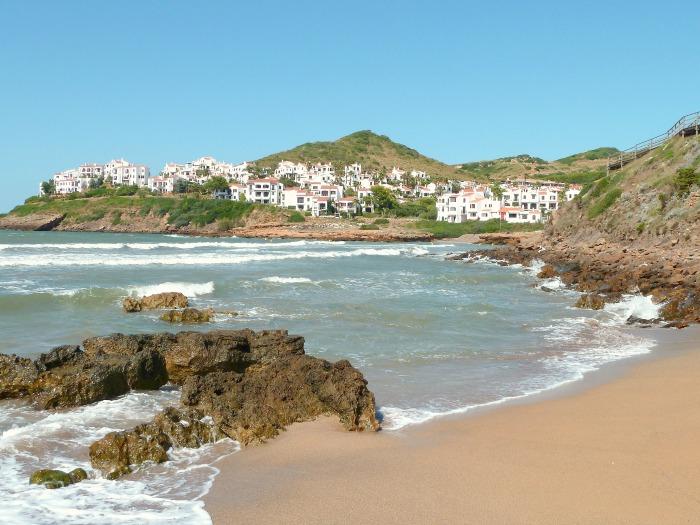 We all love to spend time on the beach with the family when we are on holiday, and Menorca has some of the most beautiful beaches of all of Spain.  Despite being a small island, there are 70 beaches to choose from, offering perfect sunbathing, hidden coves to explore and some of the bluest waters the Mediterranean has to offer.  You are bound to find your perfect beach on the island of Menorca, or you might even find a few as the island is notoruisly clean and relatively peaceful even at peak season.
Great Family Friendly Accommomation
Menorca boasts some very impressive family friendly holiday accommodation, and the resort at the top of my wish list is Royal Son Bou Family Club.  The resort is open from May to October and could well offer the perfect family holiday in Menorca.
The accommodation is clean and spacious, and the facilities are second to none with excellent play facilities both inside and out for children of all ages.  The also provide a full range of activities for children and adults. They have an excellent kids club from ages 0 to 12 years and also a teen club for the older kids to enjoy away from the parents.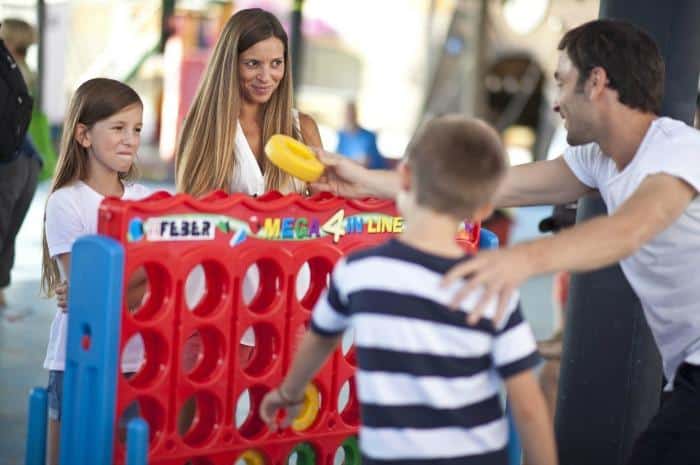 The fun doesn't stop there, as they provide a range of family entertainment into the evening and children get the chance to hang out with their new friends while the parents relax with a cocktail or two.  There isn't a minute to be bored at Royal Son Bou Family Club and you are guaranteed to make some amazing family memories together.
Traditional Spanish Location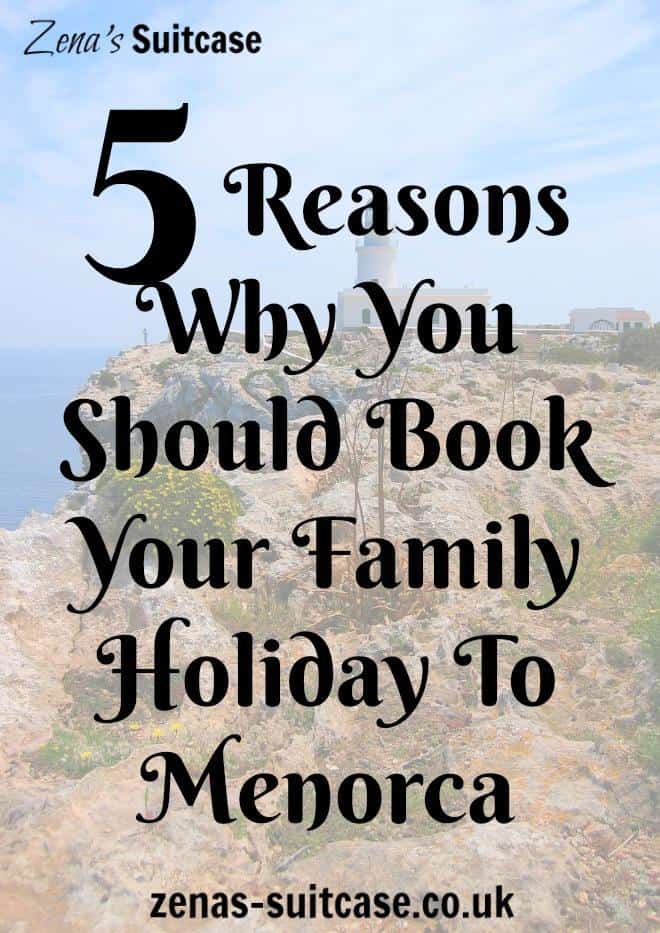 One of the things that makes Menorca so unique is that it is a designated natural reserve by UNESCO.  This means there are strict guidelines about the development and tourism on the island.  There are very few high rise blocks, and most locations are small coastal towns with a few shops and maybe a small supermarket.
If you prefer your holiday to be about exploring the local culture and natural beauty then Menorca is not going to disappoint you.  As an island they are also very proud of their local gastronomy, and you will be able to enjoy local wine and cheeses as well as some formidable seafood dishes from around the island.  It's starting to sound like the perfect holiday isn't it?
Interesting Place to Visit In Menorca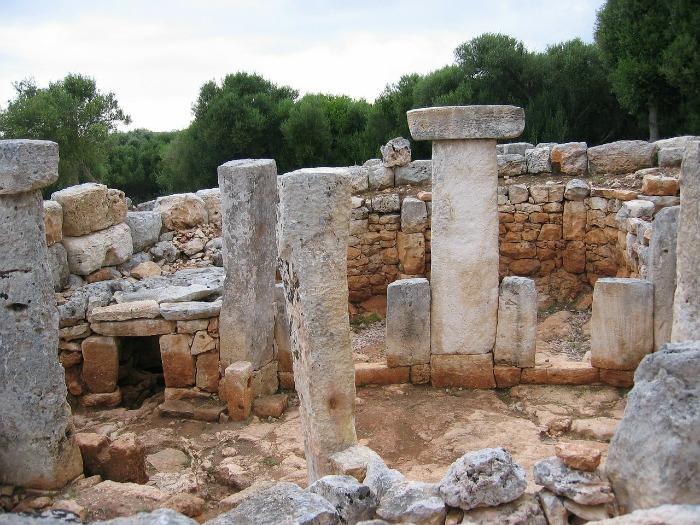 Menorca maybe small, but it has a lot of variety to offer as a holiday destination.  It is particularly famous for its historic ruins from the Talaiotic period, believed to date back to between 1000-3000 BC.  These stone structures resemble Stone Henge in character, and are quite remarkable in that they were constructed long before heavy machinery made an appearance on the island.
Menorca has two main towns that you can visit.  Mahon is the current capital of the island, and is based around a busy harbour with plenty of cafe's and restaurants.  Ciutadella, on the other hand,  was the original capital and can be found on the west side of the island. You can still find remnants of it's moorish influences and former status when exploring this rustic Spanish town.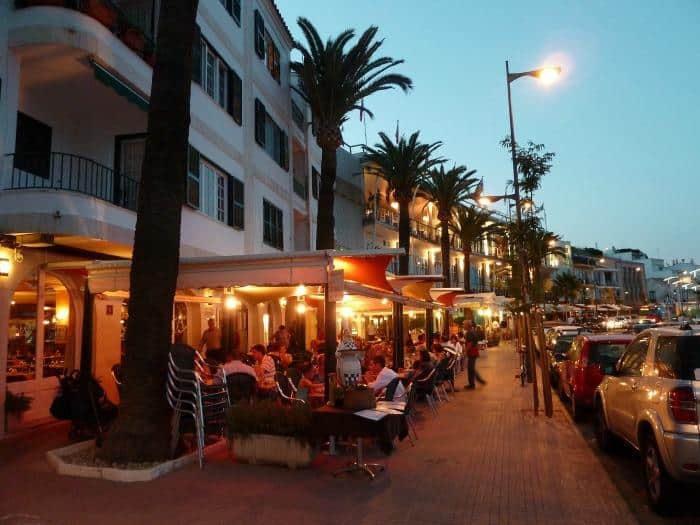 Menorca also has a small zoo in Mahon for younger children to enjoy, and there are 5 water parks to choose from to suit every family.  Don't forget to try and spot the Menorquin horse, that is native to the island.  There are currently 3000 living on Menorca, so you should get to see one of these striking animals during your stay.
Plenty of Activities and Exploring
Menorca is the perfect destination for the adventure seeking family, and there are lots of activities to enjoy all around the island.  The waters around Menorca are incredibly calm, and great for kayaking, even if it's you or your family's first time.  You can also enjoy sailing, boat trips, and an array of other exciting water sports activities.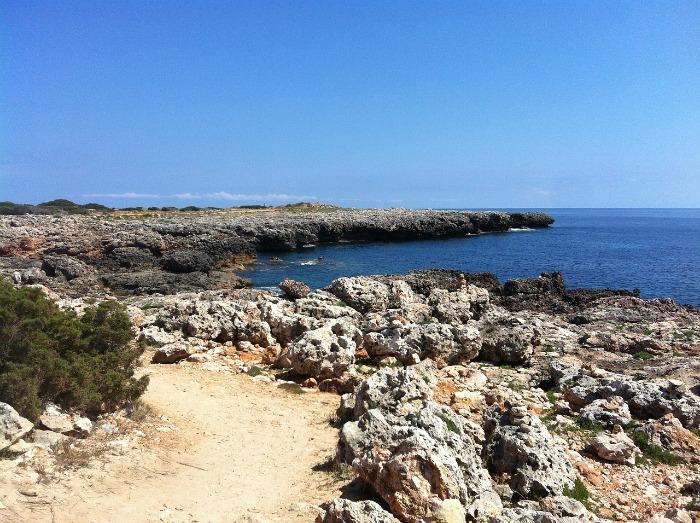 There is plenty to explore for families who enjoy walking, with a stunning natural coastal path called Cami de Cavalls that circumvents the island.  In the absence of a coastal road, this is probably one of the best ways to enjoy the island.  You can access Cami de Cavalls almost any where on the island, allowing you to explore as much or as little as you want too.  For young families, there are easier paths to explore along the route accessing beautiful beaches that you wouldn't get to see by car.
Would you visit Menorca for a family holiday?  Perhaps it's time you booked your stay?