Whether it's your first home, or the house that you have been living in for a while, having a place fit for socialising is something that lots of us aspire to, especially in the summer months. Having a party at home is a great way to get friends and family together especially when the people you know have children. So that you can get your house ready for your next celebration, I have got some awesome tips to get your home party ready this season:
Party Lanterns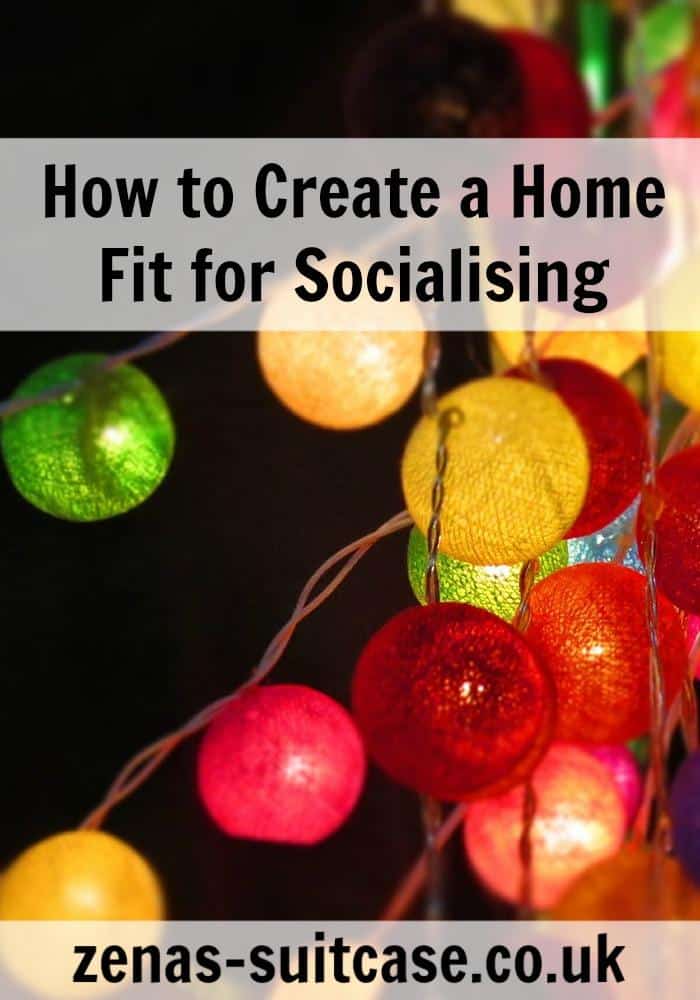 The quickest, simplest and often cheapest way to add some party atmosphere to you home is to invest in some party lanterns. Deck your home and garden with strings of lights to create a soft look for a relaxed party atmosphere. If your party has a theme, you can often get lights that will compliment the mood and add some extra decoration to the party rooms. Lights are a great way to add a little colour and flamboyance to the atmosphere, and often make a great talking point too.
Upgrade Your Home With Patio Doors
When you are thinking about the type of improvements you want to make to your home, the best place to start is to think about your lifestyle. If you are a family who enjoy having parties at home, whether it's for children's birthdays or special occasions then adding some biofolding patio doors can really compliment the home. Creating easy access between the garden and the inside of the home means extra space for get together's and instantly creates a place for the kids to play while the adults relax in quieter surroundings. It is recommended that your patio doors are double glazed so that not as much heat is let out of your house in the winter. Window Replacement Atlanta is a great place to have your double glazed windows ordered and fitted by!
Build a BBQ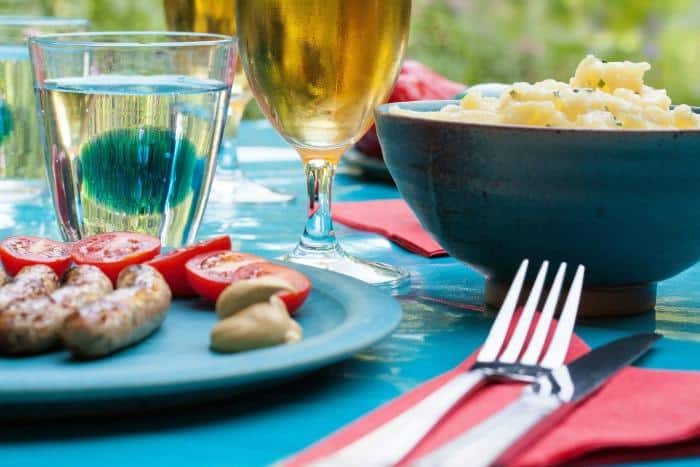 Nothing quite says summer party like a BBQ these days, and if you build one in your garden you can be sure that your home is always ready for an impromptu get together. They are an excellent addition to any home for those long summer days and balmy evenings and your summer BBQ's will soon become a memorable event among friends and family.
Take Care of Your Lawn
With everyone crowding outside to soak up the sun in the sky, you need to be careful what your guests are walking on under their feet. Nobody wants to step into a mud bath, especially not in their best shoes, so make sure your lawn is dry and properly drained before the party. A soggy lawn is a sign of poor foundation drainage, so have a look to see if the walls of your house are damp too. If so, your foundations might need digging out and replacing to allow water to flow properly.
Additionally, give your lawn a cut the day before the party. Don't cut it on the day – the grass will need the night to recover before having dozens of people walk all over it. This will also reduce the number of grass stains people might get from sitting on your lawn as the grass will have had a chance to heal over, similar to how a cut on your skin scabs when you leave it overnight.
Make a Party Plan For Your Home
If you enjoy house parties, then my guess is that you enjoy organising them too. Here are a few tips that can make all the difference to your party preparations so that everything goes off smoothly. Firstly, take a walk around your home and make a note of where people are going to put there coats and bags, as there is nothing worse than being caught short when people arrive.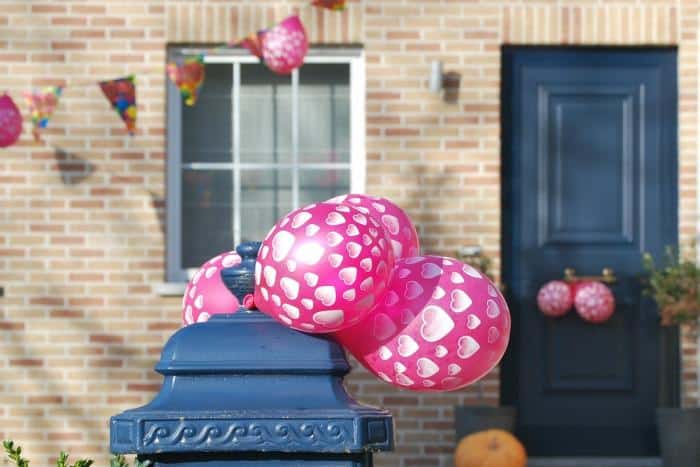 Also, think about any spaces that you want decluttered before your party, and make some time to give the house a good clean. If your guests are bringing bottles or food to the party, make a note of where these will go before they arrive. Having drinks and desserts piling up at the front door can soon add chaos to the party atmosphere. All that decluttering can quickly be undone without an effective party plan in place.
You might also want to set a few ground rules, just to make sure everything runs smoothly. It doesn't have to be anything military, but if the kids bedrooms are out of bounds or your are not using the dining room during the party, it night just be worth mentioning this as the guests arrive.
Are you having a party at home this season? What improvements would you make to your house so you could have guests more often?