Kids have the funniest habits when it comes to food don't they?  My daughters love Petits Filous, but they think they should only eat it for breakfast.  They love their routine so much, that if I try and step out of that, even slightly, they look at me as if I am from outer space.  If we are at home for the day, I will often suggestion to them to have a Petits Filous with lunch or dinner, and they will flatly refuse, because they are so used to having it at breakfast time.
I have been giving my kids Petit Filous for around 20 years.  It's one of those products that I rely on to make sure the kids are getting enough calcium in their diet.  One of my children is particularly fond of drinking milk, so Petits Filous plays a big part in helping her get enough calcium to help her grow properly.  Children also need Vitamin D to support calcium absorption and Petits Filous ticks that box too.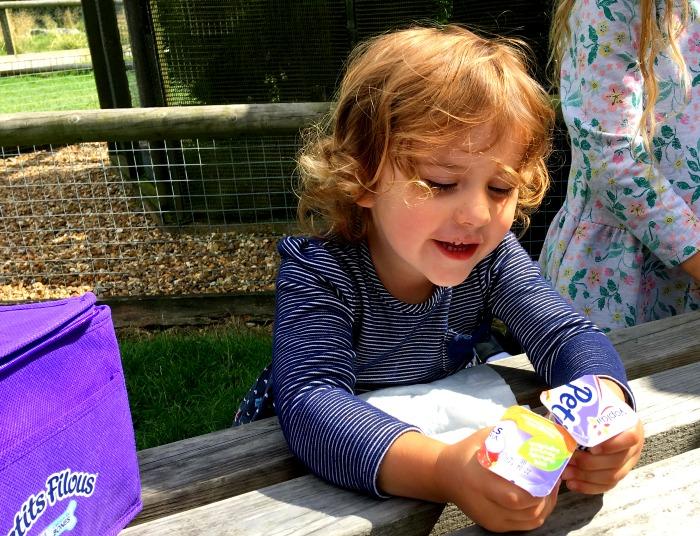 I saw an opportunity over the summer to try and get the kids into the habit of eating Petits Filous at different times of day.  If for some reason they didn't have a pot at breakfast, it's helpful if they will eat it as a dessert later in the day.  When we are going on days out or to the park we often pack a picnic to take with us.  Kids just love picnics.  There's something very novel and fun about them, and what's not to love about eating outside on a sunny day.
When they saw Petits Filous in the picnic, they forgot all about whether it was breakfast, lunch or dinner and tucked straight in.  A picnic is clearly in a meal class all of it's own and normal rules don't apply!  As soon as I realised the girls would eat their Petits Filous from a picnic, it gave us another reason to grab those summer days with both hands and get out and enjoy them.
Most of us have heard that the sun helps us to produce Vitamin D, so why am I still worried about how much they are getting through their diet?  Well this time of year is equally as important as any other, because we encourage our children to cover up, stay out of the sun and use sun cream, usually SPF50.  These are all important precautions to take, but it also means that children aren't being exposed to the sun like they used to be.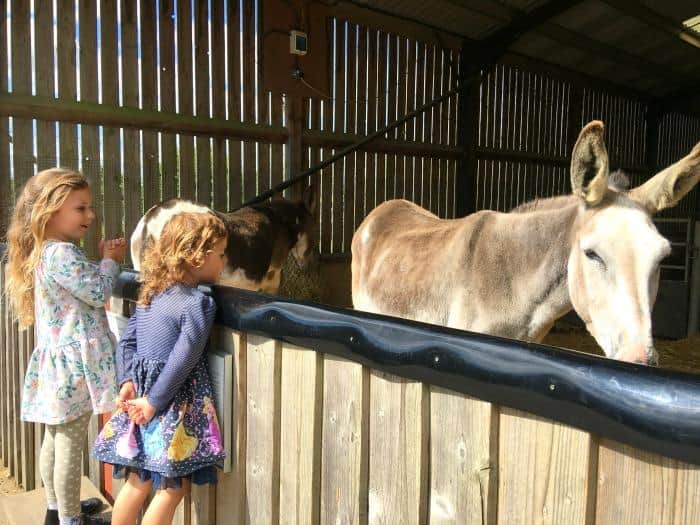 I asked Nutritionist, Carrie Ruxton, for a little bit more information about why we need to be concerned about Vitamin D levels at this time of year, and I thought you would be interested in what she said:
"Around a quarter to 40 per cent of British children and teenagers are thought to have inadequate levels of vitamin D in their bodies. This may put them at risk of osteomalacia (soft bones) because vitamin D helps calcium absorption as well as facilitating the incorporation of calcium into bone structure. There is also growing evidence that a poor vitamin D status may be linked to increased risk of infections, possibly because vitamin D has a vital role in normal immune function. Most of the vitamin D in our bodies is made in response to exposure to sunlight between April and September – just 15-20 minutes a day does the trick. However, sun cream, clothing and cloudy weather all hamper vitamin D production, and we don't get any vitamin D from the action of sunlight on the skin in winter and spring, so dietary sources are an essential top up.
"For children, dairy products are in the top three food categories contributing to vitamin D intakes; you should read labels to ascertain how much vitamin D is present in a product. One example is Petit Filous which is fortified with 2.5 micrograms of vitamin D per two small pots – that's 50 per cent of the nutrient reference value*. A recent UK scientific review on vitamin D and health led by public authorities proposes a reference nutrient intake in vitamin D of 10µg per day for everyone over four years of age, so dairy products can be an important means, alongside oily fish, eggs, red meat, fortified breakfast cereals and dietary supplements, to help support children in getting enough vitamin D all year round."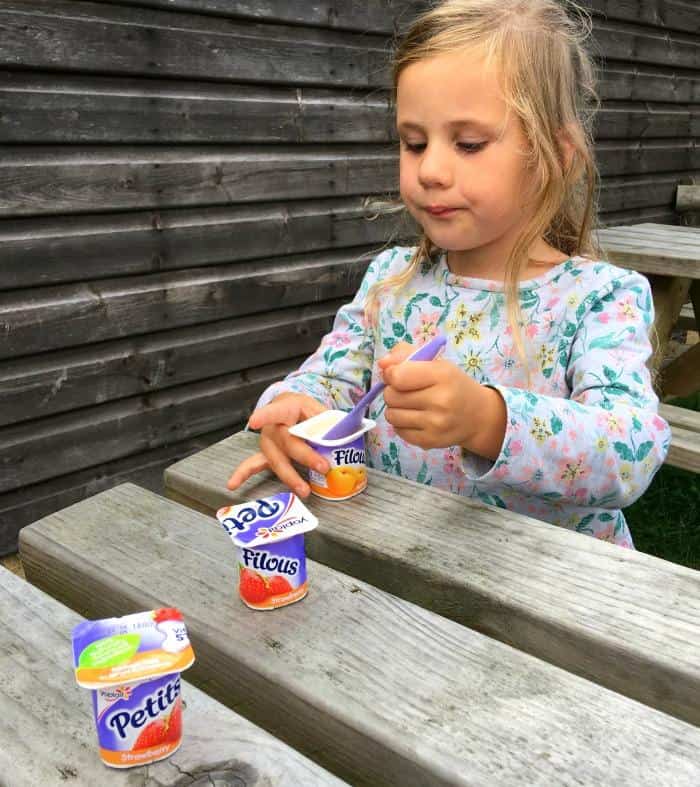 After reading this myself, I felt even happier with my decision to add Petits Filous to my childrens diet.  They clearly think it's delicious, and hopefully now they realise it's not just for breakfast!  It's also great to here that Petits Filous have made meaningful reductions in the sugar content over the last 10 years making it a perfect option for picnics and packed lunches.  Are your kids Petits Filous fans?
I'm working with Petits Filous and BritMums in a paid relationship promoting the #PetitsFilousGoodness  campaign about the importance of vitamin D in our children's diets. Visit www.petitsfilous.co.uk for more information.
*(NRV for labelling purposes is 5ug as stated in Regulation 1169/2011)