You might wonder why I talk about our favourite toys on the blog, but when I get an email asking if we'd like to review Peppa's Family Home playset, I simply can't say no.  If I know the girls are going to love it, before they've even seen it I will always say yes.  I would always add a toy or two to our collection over the summer to help with keeping the kids entertained and rewarding good behaviour.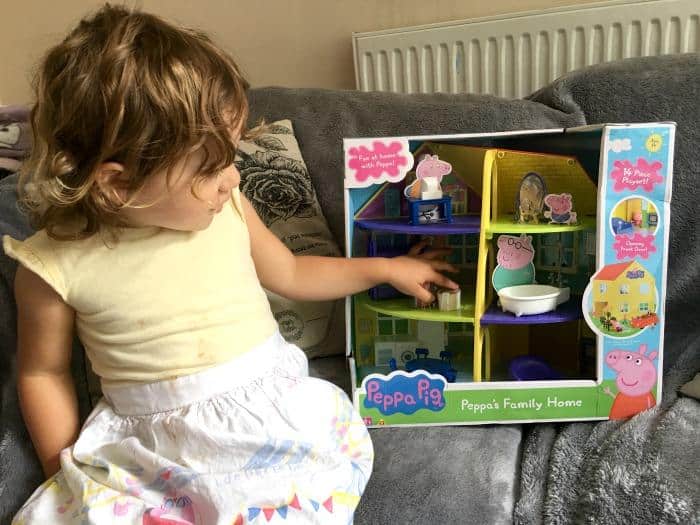 Both my daughters are big Peppa Pig fans.  We've been to see the Peppa Pig show, we have personalised books and we've shared Peppa Pig toy reviews in the past.  I had a feeling that Peppa's Family Home would soon become a favourite, and when the girls saw it, they were so excited to start playing with it.  I literally couldn't get it out of the box fast enough.  If you are looking for a present for a child that is going to deliver that wow factor, the Peppa Pig Family Home could be just what you are looking for.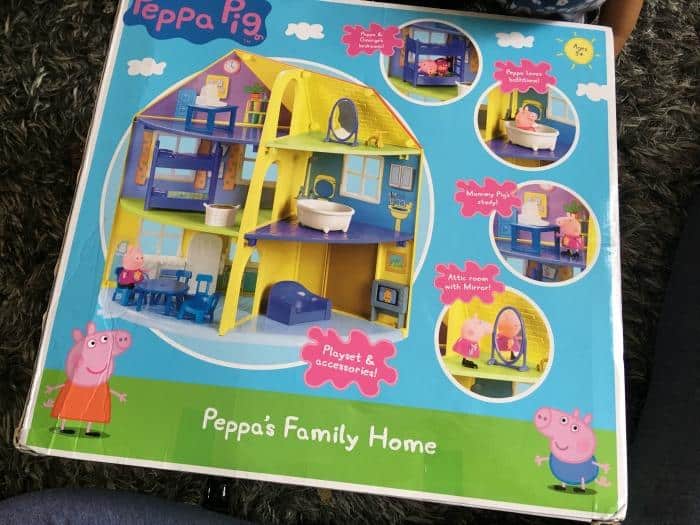 The toy is unmistakably Peppa's House from the 'outside', and inside the role play fun is spread across 3 floors with 6 rooms and is brimming with Peppa Pig accessories.  The girls couldn't wait to explore all the fab features including the opening door, a rotating mirror and the opening fridge.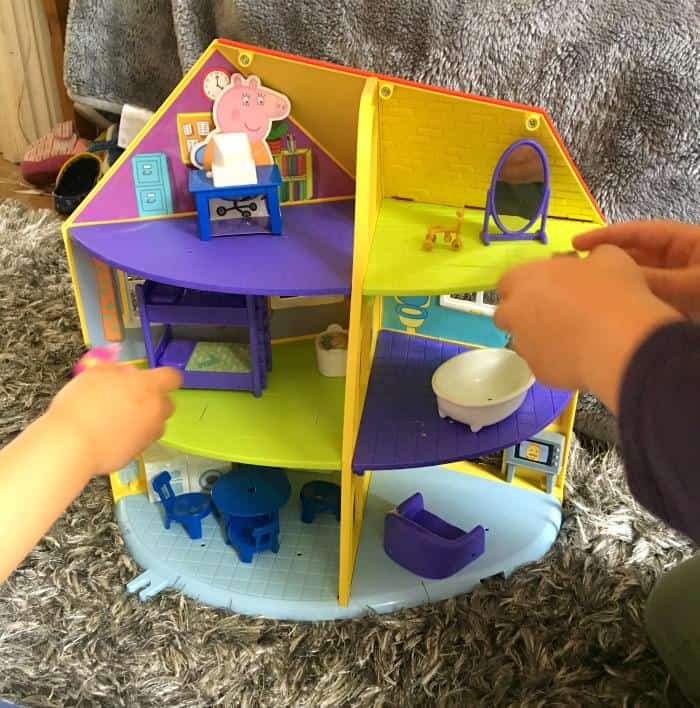 Peppa's Family Home also includes a Peppa Pig character, a table with 4 chairs and a bunk bed.  If that was impressive enough, there's also a computer table, toy basket, bath and trike for Peppa to play on.
With this fabulous Peppa Pig house and all the great accessories, there's endless amounts of imaginative play for young children to enjoy.  The girls have been plying with Peppa's Family Home for a while now and are showing no signs of getting bored any time soon.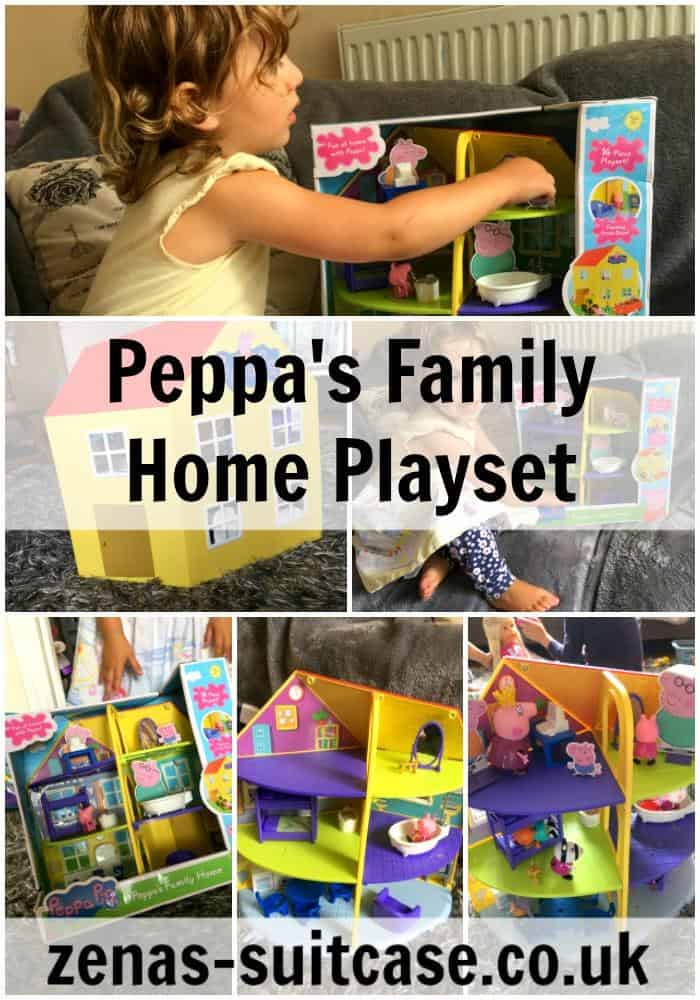 It's safe to say the girls love their new toy, and I'm really impressed with the size of it and all the accessories that came with it.
We were sent Peppa's Family Home by Character for the purposes of this review, but all thoughts and opinions are our own.  The Peppa Pig house is available from all good toy shops priced £39.99.