Once upon a time there was a little Princess who loved to read.  She dreamed of starring in her very own book, with her favourite characters.  Her Mummy really wanted to make this happen for her, so she went to speak to the Penwizard because he knew all about these kind of things.  He told her all you need to do is visit my website and Princess's dream shall come true.
The Penwizard website was so easy to use.  There are lots of characters to choose from.  There's Ben and Holly, Noddy, Fifi and Princess's favourite, Peppa Pig!  Once Mummy had decided on which book she'd like for Princess, there was lots of information about the story and pictures so she knew she wasn't going to be disappointed.
As it was nearly Princess's Birthday, Mummy decided that she would like Peppa Goes to Princess's Party.  If your name isn't Princess you can add your own name  in here!  Creating the book was so easy.  Mummy thought even Granny could do it!  The Princess in the book would have the same eyes, hair and even glasses as Princess.  Mummy knew Princess was going to love it.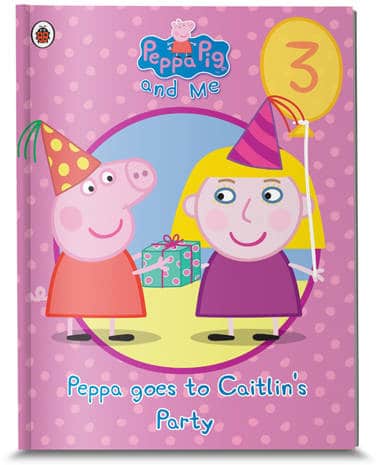 The book arrived at the Princess's Castle within 7 days.  Penwizard  offer an Express Service too if you wanted your book in a hurry.  The payment options are great.   Mummy loved that they offer PayPal as it makes it really easy to use.
The book is beautiful and it even came with a personalised colour in sheet. The story of how the party invitations get delivered by Mr Zebra is adorable.  The print quality is great, the characters and colours are clear and vibrant.  Princess loves that she is in the book, and likes to repeat her name with Mummy and point to her character in the book.  It's just right when your 2 and understanding your place in the world.
Princess and Mummy now have 2 Penwizard books  including My Daddy with Peppa Pig.  Penwizard have also released My Mummy with Peppa Pig in time for Mother's Day on Sunday 30th March.  I think Mummy might get that one too!  But, ssshhh, it's meant to be a surprise!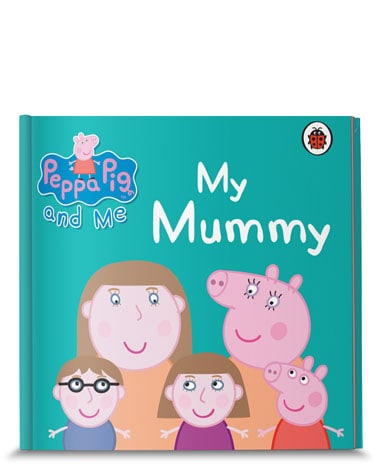 Penwizard definitely makes little dreams come true with this fantastic idea in personalised books.  A great gift for any child and would make a lovely Father's Day present too.
Princess received a free copy of  'Peppa goes to _______ Party' so Mummy could write this review.  We had previously purchased 'My Daddy' independently.
Need further inspiration? You can find more of my Father's Day gift ideas here