I first came across Arty Apple on Twitter and as soon as I had a peek around Amy's online shop I knew I had to work with her.  She hand makes personalised items for little one's and their bedrooms or nurseries from taggie blankets to wall art and everything in between.   Browsing the Arty Apple website made me a touch broody as there are some beautiful handmade gifts and baby essentials available there.
Amy very kindly offered me the chance to review some of her products and I went for the personalised bunting.  Even though the girls aren't babies any more, the personalised bunting would make for the perfect wall decoration for the bedroom they now share.  I chose the cupcake bunting and pastel bunting to add to their respective sides of the bedroom and when they arrived, I have to say I wasn't in the slightest bit disappointed.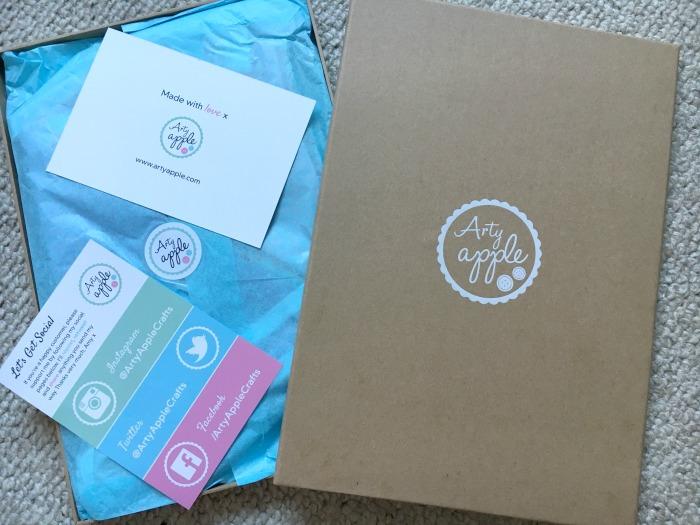 The packaging deserves it's own very special mention.  The personalised bunting arrived beautifully presented in a fully recyclable cardboard box proudly displaying the Arty Apple logo.  Inside, the bunting was beautifully wrapped and sealed in tissue paper, reassuring me that if you were to purchase a baby's gift from this site, you can guarantee the wrapping will present your personally chosen gift immaculately.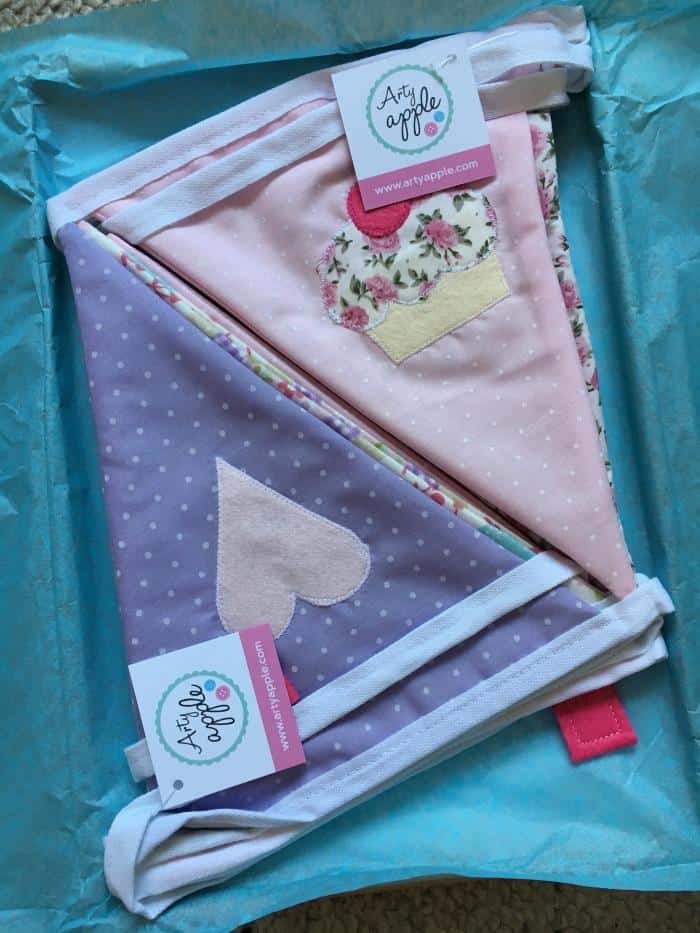 The bunting itself was made to the highest standard for a handmade craft.  Each triangle was made with two pieces of fabric expertly sewn together and the lettering and motifs were placed with precision.  The triangles  were equally spaced along the length of bunting, and even the ends of the bunting were finished with squares of felt.  The attention to detail was completely evident and we are now proudly displaying out personalised bunting securely over the children's beds.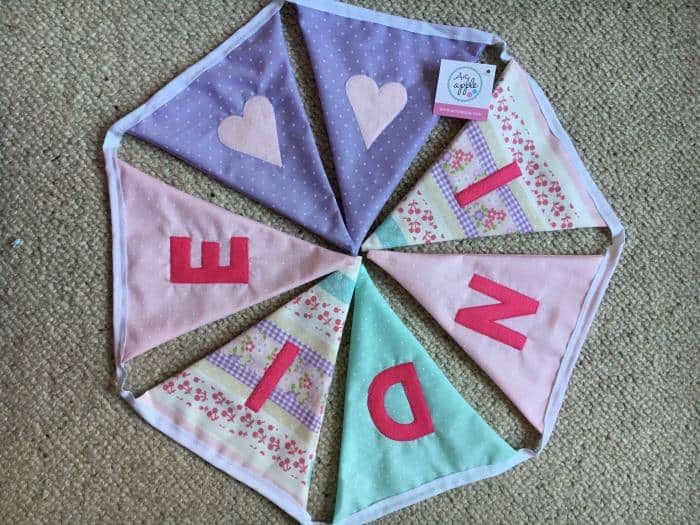 If you are looking for a personalised gift for a newborn baby and are in the market for a quality handmade product I would have no hesitation whatsoever in recommending that you take a look at the Arty Apple website.  I'm convinced that you'll find something there to make a new family very happy indeed.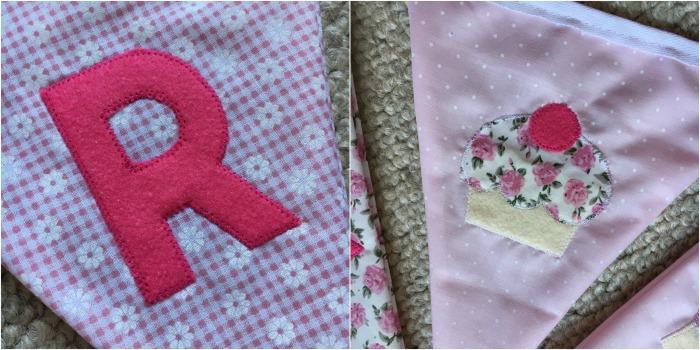 Personalised Bunting Giveaway with Arty Apple
If you have fallen in love with the personalised bunting you have seen here, I'm delighted to announce that I have a fantastic giveaway for you in collaboration with Amy from Arty Apple.  If you are chosen as the lucky winner, you will be able to select the bunting of your choice from the 13 designs on the website and add a name of up to 10 letters long.
If you would like to enter this giveaway, all you need to do is complete the Rafflecopter below.  You can unlock bonus entries if you have more time, and these will give you more chances to win.  Good luck to all those who enter and thanks for following Zena's Suitcase.  Competition ends 21/3/17.  Other T & C's apply.
You can follow and like Arty Apple on social media for all the latest products and offers here:
Feeling lucky?  Why not enter another competition right now?