Mother's Day will be with us on Sunday 11th March, and it's a lovely opportunity to show your wonderful Mum just how much she mean's to you.  Now, there are all different kinds of Mum's out there, and I'm very aware that one size does not fit all.  In this Mother's Day gift guide I wanted to bring you a range of present ideas in the hope that there is something for your very special Mum right here in this post.
The Clemmie Hand Tied Bouquet from Beards & Daisies
Jo at Beards & Daises believes that beautiful flowers should be accessible for all, and she has a gorgeous bouquet perfect for Mother's Day this year.
It can be a bit hit and miss ordering flowers from a florist you don't know or without seeing a picture, and Beards & Daisies are very much aware of that.
With so many of us not living near our Mum's these days, flower deliveries by post are a fantastic option for getting a beautiful bouquet to your Mum on Mother's Day, and The Clemmie is a particularly gorgeous bunch I think.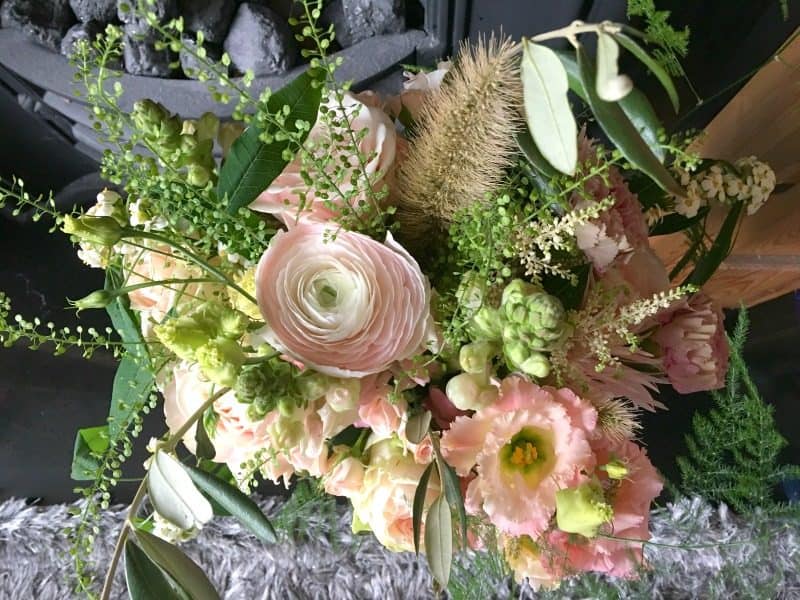 The Clemmie Hand Tied bouquet is available from Beards & Daisies and prices start at £55.00.
Mummy Bee Collection from beefayre
I am personally loving the Mummy Bee Collection from beefayre as it contains the perfect range of health and body care products for expectant and new mum's.  I also feel they would be well received by not so new Mum's too!
This bespoke range of products contain lavender and geranium essential oils which are renowned for their calming an therapeutic effects.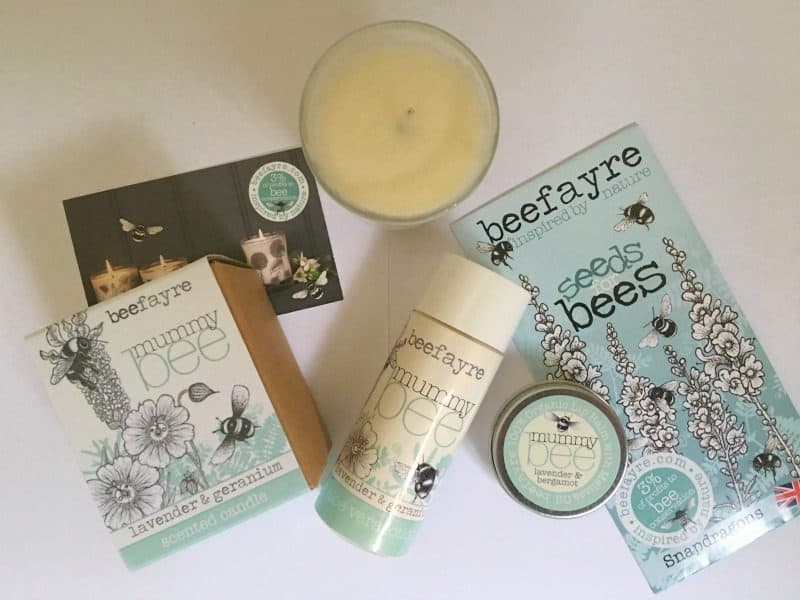 I can certainly vouch for the votive candle and the Mummy Bee aloe vera lotion for being the perfect way to unwind after a busy day with the kids.  If you introduce your Mum to beefayre this Mother's Day you will also be donating money towards bee conservation projects, which will mean a lot to all nature loving Mum's out there.
The Mummy Bee range and gift sets are available from beefayre.  Gift sets are priced from £25.00.
Silentnight Luxury Bedding Collection
If your Mum is in the throws of redecorating the house or updating her bedroom, why don't you talk to her about giving her some new bedding to set off her new look.
I think she could well appreciate the new silentnight luxury bedding range, and I'm sure the gift of a luxurious night's sleep would be very well received. As we go into spring these bright fresh styles are bound to add a lift to the latest decor, and give Mum a wonderfully cosy night's sleep too.

The Silentnight Luxury Bedding Collection is available from Shop Direct, Very / Littlewoods, Amazon, QVC, Dreams, Co-op and Robert Dyas.  Prices start from £16.00. 
Beauty Gifts for Mother's Day
There are some Mum's who always appreciate a few new additions to their beauty collection on Mother's Day and these ideas could be just perfect for her.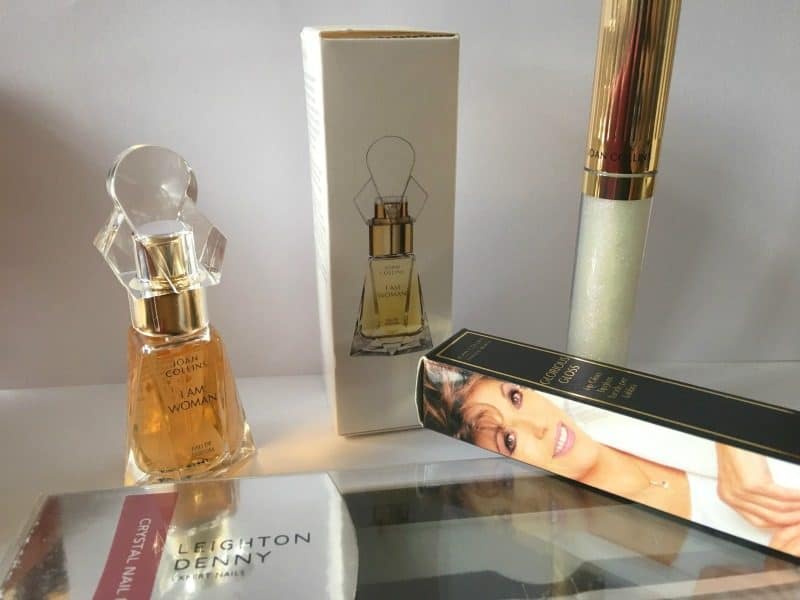 Leighton Denny Expert Nails, Crystal Nail File
This excellent gift idea is winner of no less than 15 Beauty Awards including Harper's Bazaar Hot 100 2011 & InStyle Best Beauty Buys 2015, the crystal nail file is hardened to provide 25 years of usage so it will keep any Mum going who is keen to look after her nails.
Available at: www.leightondennyexpertnails.com priced £12.50
Joan Collins Timeless Beauty, I AM WOMAN Eau de Perfum – 50ml
Joan Collins herself is simply iconic, and so is the I AM WOMAN eau de perfume from her timeless beauty collection.  The feminine, glamorous and inspiring, I Am Woman embraces fresh citrus top notes, sensual musk and wood base with romantic floral scents at its heart making it the perfect Mother's Day gift for a beauty lover.
Available at: www.joancollinsbeauty.com priced £50
Joan Collins Timeless Beauty, Glorious Gloss – Pearl
Made with an ultra-hydrating formula, the Glorious Gloss Lip Gloss smooths onto lips while leaving a long-lasting and plumping vinyl effect.  This lip gloss will make for a great addition to Mum's make up bag and beauty routine.
Available at: www.joancollinsbeauty.com priced £18
Buffwear Lifestyle Collection  For The Outdoorsy Mum
I think most Mum's spend a lot of time outdoors whether it's taking the kids to the park or to pursue their own hobbies and interests.
A practical gift from the Buffwear lifestyle range will certainly be well received, as they have an excellent selection of knitted hats and neckwear to help Mum look and feel stylish even when the weather is plotting against her.
If you are not sure which colour to get, I can recommend something in grey as it literally goes with anything.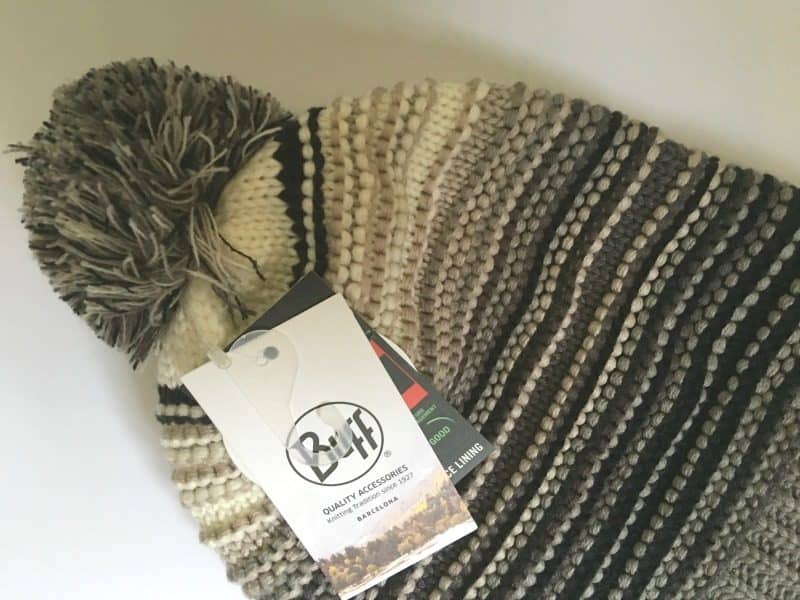 The Lifestyle Collection is avaibale from Buffwear. Prices vary.
Personalised Mug from Born Gifted
When children are very young, it can be a challenge to make Mum feel special on Mother's Day.  If they are old enough to make cards and presents of their own, this will always be well received, but don't forget the impact of personalised gifts also.
Something as simple as this gorgeous personalised mug from Born Gifted will bring a smile to Mum's face, and she will have a keepsake from her special day to raise a smile whenever she reaches for a cuppa.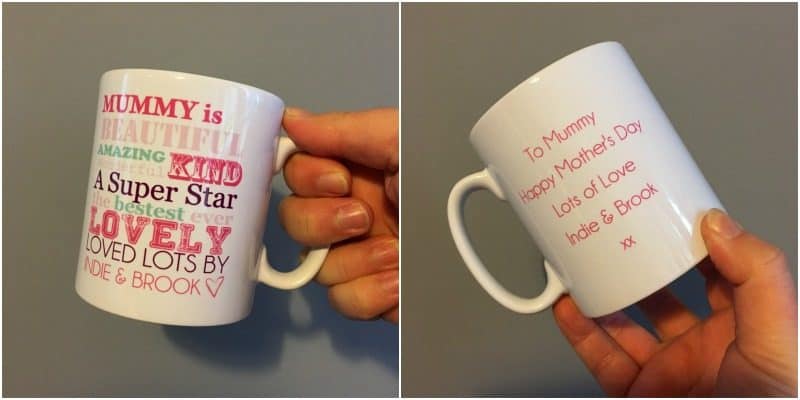 The personalised 'She is' mug is available from Born Gifted priced £9.99.
GIVEAWAY ALERT – If you would like to win a personalised mug from Born Gifted, I'm running a lovely giveaway over on Twitter.  Follow the instructions in the tweet to enter
✅ #GIVEAWAY ✅

To celebrate ? my #MothersDay #GiftGuide going live https://t.co/yZme5Ynj0z I've got this gorgeous 'One in a Million' mug to giveaway

To #Enter just #RT & #Follow me & @BornGifted_Shop to #WIN #Competition ends 6.3.18 Other T&C's apply https://t.co/VwPPdFT6Wd pic.twitter.com/Q4w6hV3xop

— Zena's Suitcase (@zenas_suitcase) 13 February 2018
If you still need some inspiration for buying your Mum the perfect gift, why don't you check out ordering authentic Italian meals online with Pasta Evangelists, a London theatre break or afternoon tea at The Waldorf Hilton to make her feel special this Mother's Day.
Win Fresh Flowers Delivered To Your Door From Beards & Daisies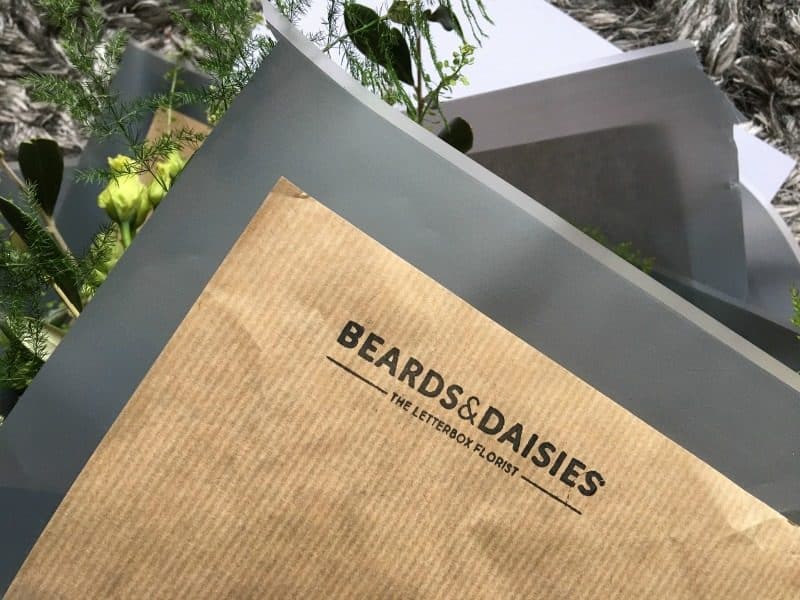 To help celebrate Mother's Day, the lovely Jo at Beards & Daisies has very kindly offered a lucky Zena's Suitcase reader the chance to win a gorgeous delivery of flowers from her unique letterbox collection.
This could be a lovely gift for someone special in your life or perhaps a treat just for you.  If flowers make you smile, then this is the perfect giveaway for you to enter.  Competition ends 13th March 2018.  Other T&C's apply.
a Rafflecopter giveaway

Thanks so much for entering and wishing you all the very best of luck.
Feeling lucky?  Check out my other giveaways here.
Know someone who would enjoy this post?  Please do share it with your friends and followers, as it would literally make my day.  
For the latest blog posts, offers and giveaways don't forget to subscribe to Zena's Suitcase.  You can also follow the latest updates on Twitter, Facebook, Instagram and Pinterest.
Pin for later

This post features PR samples