Spending a day or weekend even at spa, free from distractions, is one of life's simple pleasures as far as I'm concerned.  I like to think of a visit to a spa as a mini holiday for the body and mind, and what's so great about it is you don't have to travel that far from home.  If you live in Nottingham and like to visit the spa, this post is going to be right up your street.
I've done the very tough job of bringing together the best spa days and breaks in and around Nottingham to bring you the most relaxing treats you will find in the East Midlands and beyond.  I've been lucky enough to try a few spas in and around Nottingham, so you will be getting some hands on  experience before you book your relaxing treat.  So whether you are looking for a day with the girls, perhaps you enjoy going to the spa as a couple or it's treat for a special occasion, these are the spas you want to pay special attention too.
Best Spa Days & Breaks in (and around) Nottingham
Eden Hall Day Spa, Nottinghamshire
I had to start with Eden Hall Day Spa as it is a personal favourite of mine, and I make a point of visiting a few times a rear.   The building is just incredible and dates back to 1875, when it was originally called Middleton House.  Inside Eden Hall create the perfect atmosphere to relax, with a wonderful conservatory and vast selection of steam rooms and saunas.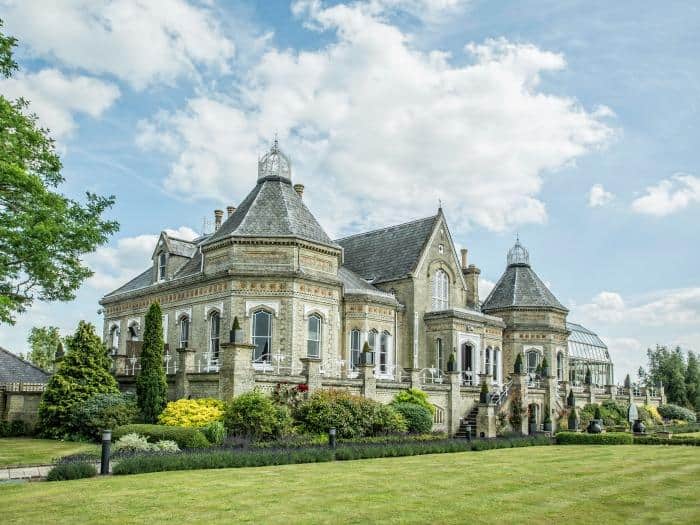 The spa days at Eden Hall include use of the gym, swimming pool, hot tubs and so forth, but one of the highlights has to be the 3 course lunch.  They always provide a well thought out menu made with fresh ingredients and an extensive help yourself buffet.  It certainly leads you with a very satisfied feeling and it the perfect precursor to a visit to the slumber lounge for a little afternoon nap.
I strongly recommend joining their mailing list for the latest treatments and offers, and to take advantage of some amazing discounts. Why not take a peek at the gorgeous Time to Sparkle Spa Day review for a luxurious treat this winter.
Provided: Robes & Towels
Bring Your Own: Swimming costume, flip flops, gym wear
Spa Breaks: No
Where: Eden Hall Day Spa, Nottinghamshire, NG23 5PG between Nottingham and Newark just off A46 at Elston Village
Ragdale Hall Spa, Leicestershire
Ragdale Hall Spa is located in the rolling Leicestershire countryside and combines state-of-the-art facilities with the charm of traditional Victorian architecture.  They aim to create one of the most luxurious and relaxing health spas in the country.
Whether you are looking for total relaxation, me-time and pampering or to kick-start a healthier lifestyle, Ragdale Hall is the perfect choice. Their great selection of spa days and spa breaks include something for everyone, so if you're seeking a romantic getaway, a day out with girlfriends or some time-out with your nearest and dearest, Ragdale Hall really is the spa to visit.
With an unrivalled range of spa treatments to suit every need, and prices from only £86 for a spa day and £171 per person per night for a spa break, there are great value options for everyone.
Provided: Robes & Towels
Bring Your Own: Swimming costume, flip flops, gym wear
Spa Breaks: Yes
Where: Ragdale Village, Nr Melton Mowbray, Leicestershire. LE14 3P
Champneys Springs, Leicestershire
I was lucky enough to visit Champneys Springs a few years ago for a blogging event and enjoy their facilities.  I was immediately impressed with the location and the spa is a great choice if you are looking for a weekend break also.  Surrounded by water walkways and 31 acres of beautiful open parkland, this tranquil Leicestershire location is a modern take on country style spa. Designed with your relaxation in mind, the UK's first purpose-built health spa continues to champion the best of health and wellbeing.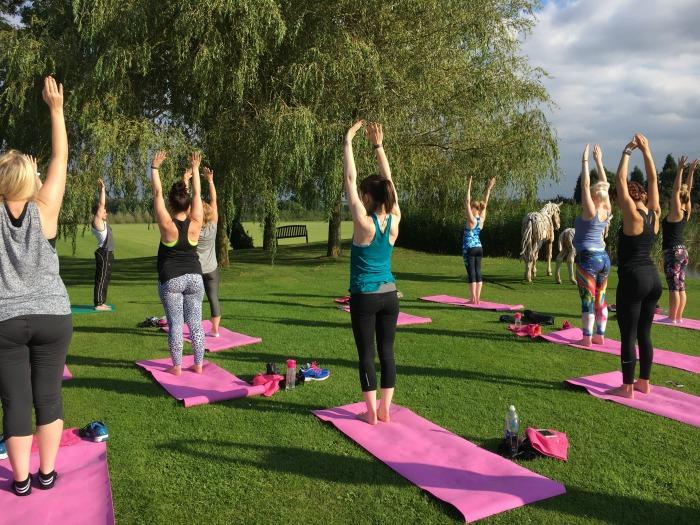 The resort has a long connection to sports men and women who use the spa regularly. In fact, it boasts its own full-size football pitch and regularly plays host to national teams and clubs seeking a little something extra in their pre-competition preparation. With a wealth of pampering treatments on offer, a visit to Champneys Springs will revive even the most world-weary of guests.
Provided: White robes, flip flops & towels
Bring Your Own: Swimming costume and gym wear.
Spa Breaks: Yes
Where:  Champneys Springs, Gallows Lane, Packington, Ashby de la Zouch, Leicestershire, DE12 7HD
Thoresby Hall Hotel & Spa, Nottinghamshire
Over the years I've visited Thoresby Hall Hotel & Spa numerous times, and it's a perfect spa if you are looking for a treat on a budget.  They offer great value spa days via websites like Groupon and Wowcher throughout the year which are well worth keeping an eye out for.
The spa has a lovely conservatory and swimming pool that you can use throughout the day.  There is also a gym if you feel like being slightly more active.  You will also find steam rooms, water jets and foot spas to help you relax throughout the day.  Lunch is included, but you may want to upgrade from 2 course to 3 as portion sizes are a little on the small side, but delicious all the same.
Provided: Robes & towels
Bring Your Own: Swimming costume, flip flops, gym wear
Spa Breaks: Yes
Where: Thoresby Hall Hotel & Spa, Thoresby Park, Nr. Ollerton, Nottinghamshire, NG22 9WH
The Nottingham Belfry
Despite being on my doorstep, I've not visited The Nottingham Belfry Spa yet but hopefully that will change soon.  Here's what they have to say about the experience they offer spa guests.
Whether you're looking for an extended break or a relaxing day visit, for the ultimate spa in Nottingham, look no further than The Belfry Nottingham Spa Hotel.
Experience a fully body or head massage in one of the spa's six treatment rooms or take a deserved dip in the pool before unwinding in the Jacuzzi – whatever it is you look for in during your spa experience, you'll be sure to find it here.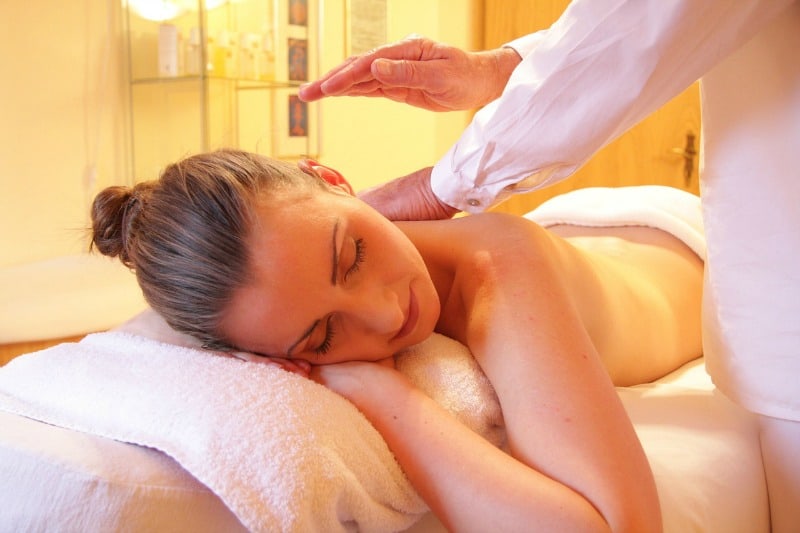 Provided: Robes & towels
Bring Your Own: Swimming costume, flip flops, gym wear
Spa Breaks: Yes
Where: The Nottingham Belfry, Mellors Way, Off Woodhouse Way, Nottingham, NG8 6PY
The Urban Rooms within Urban Escape at Crowne Plaza Hotel Nottingham
The Urban Rooms
is Nottingham's largest city centre city spa and beauty salon with free car parking for all spa guests.
The urban hideaway is located in the deluxe 4* Crowne Plaza Hotel making it the perfect city centre location for a well earned spa break. They offer a unique experience of beautifying maintenance treatments to full fill all your beauty needs, as well as luxurious spa treatments.  There are half and full day pamper packages available which can include lunch, and overnight accommodation if required.  You'll also get full use of the leisure facilities including indoor pool, steam room, ice fountain and relaxation room.
Provided: Robes & towels available to hire
Bring Your Own: Swimming costume, flip flops, gym wear
Spa Breaks: Yes
Where: Crowne Plaza Nottingham, Wollaton Street, Nottingham NG1 5RH
Joshua Tree Aveda Concept Salon & Spa, Nottingham
The first Aveda salon to open in Nottingham, the Joshua Tree Aveda Concept Salon and Spa is the premier location to experience the Aveda brand in its entirety, from complementary rituals to the personal touch you receive from the expert stylists, colour technicians and spa therapists.
This is a place where beauty and wellbeing converge, this uniquely designed space, blends sustainable timbers beams, bamboo, stone and earthy organic colour tones to create a calming and bespoke urban retreat.
The large ground floor hair salon, with its high ceilings and sense of space, offers the very latest in hair colouring, cut and design, led by highly skilled hair dressing professionals, using Aveda's 97% naturally derived hair colour, products and ethos.
The Spa, designed over 2 floors, delivers beauty treatments, rituals and signature spa days, inspired by plant based healing traditions from around the world. The 'chill out zone' also offers the perfect spa day experience and can be booked for private and exclusive celebrations.
Provided: Robe hire is available at £3.50 per person.
Bring Your Own: Swimming costume, flip flops, gym wear & towels.
Spa Breaks: No
Where: Roko Health Club, Wilford Lane West Bridgford, Nottingham. NG2 7RN
Santé Spa at David Lloyd Leisure Centre, Nottingham
From the moment you walk in to the moment you leave, Santé Spa do everything they can to make you feel relaxed. Their highly trained specialists will ensure you leave feeling revived and refreshed. They offer a range of excellent treatments and products to give you the full spa experience. They are more than happy to tailor their treatments to suit you, to help you to get the best possible experience from their spa day.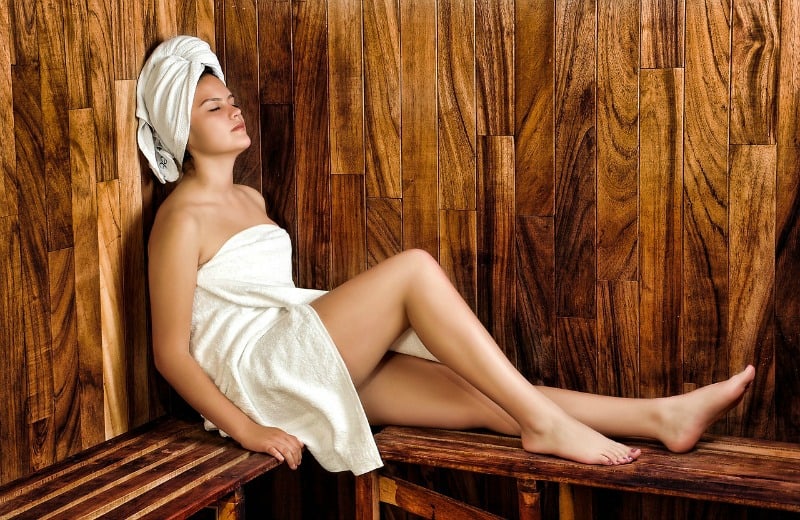 Spa Breaks: No
Where: Santé Spa , David Lloyd , Aspley Lane , Nottingham NG8 5AR
The Owl House Day Spa
The Owl House Day Spa is located in the grounds of Langley Priory.  It's just a few minutes from East Midlands airport, yet still finds itself deep in the heart of the English countryside.  It's easily accessible from Nottingham, Derbyshire and Leicestershire making it the perfect spa day of choice for many across the region.
This boutique day spa is the perfect setting for a relaxation and calm.  They are famous for their  friendly, warm and welcoming staff who will ensure every need is met during your visit.
The Owl House Day Spa boasts 8 luxuriously decorated treatment rooms, including two double therapy suites and a decadent manicure and pedicure area with plush, luxurious seating and sunken foot baths.
Provided: Towels, robes & slippers available to hire
Bring Your Own: Swimming costume.
Spa Breaks: Yes
Where: The Crew Yard, Langley Priory, Diseworth, DE73 8BB
There you go!  These are without a doubt the best spa day and short breaks available if you live in Nottingham or the East Midlands.  If you are planning a spa day why not share this list with your friends or pin it you your ideas board for later.  I bet there is a spa here that you will all be able to agree on!