Best City Breaks in Europe is a collaborative post
Europe is blessed with some of the best city breaks the world has to offer, and being just a short flight or ferry ride from the UK it's really accessible for all kinds of travellers.  I love thinking about places to go in Europe because it's a fantastic opportunity to explore a new destination and have a rich cultural experience even if you are only visiting a city for a short time.
City breaks in Europe are notoriously short and sweet, but the change of scenery and a long list of places to visit right on your doorstep can provide everyone with a refreshing break from the norm.  Be warned not to cram too much in though, as you might feel like it has all passed you by.  Slow city breaks give you the opportunity to enjoy the moment and soak up all the cultural delights of your chosen destination.  Pack too much in, and you might end up feeling like you missed out on connecting with the place you have visited.
Let us take a look at the best European cities to visit and get you inspired for your next break away.
Amsterdam
Amsterdam is undoubtedly one of the best destinations in Europe to visit from the UK, but did you know that if you venture just outside you'll find lush landscapes filled with the windmills Holland is so famous for.  Before you hit the city, why not try try out one of the relaxing cycling holidays with Inntravel and enjoy the amazing countryside the area has to offer, at completely your own pace.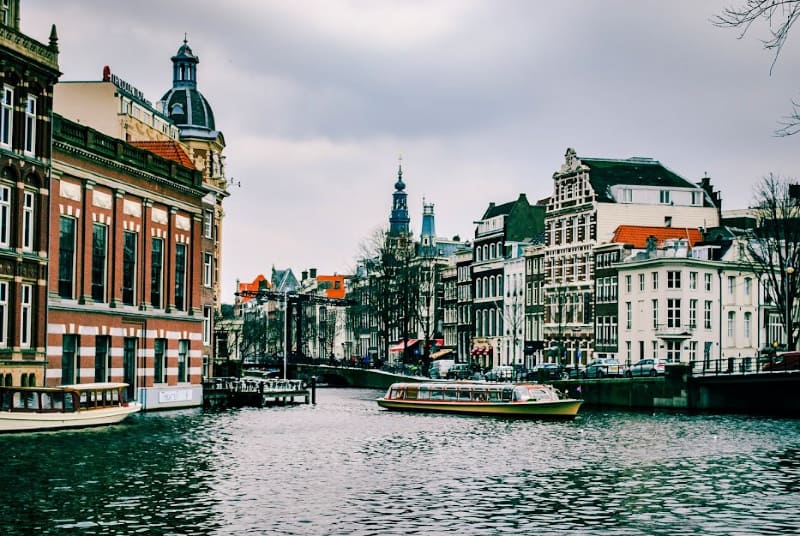 Once you step out into central Amsterdam the sprawling network of canals and cycle lanes greet you and you can't help but notice the relaxed pace of life and impressive architecture the city has to offer.  Amsterdam is an excellent city to explore on foot, but I would totally recommend a canal boat tour as a laid back way to take in your surroundings.
Clearly the city is known for some of its more liberal lifestyle choices, but there is so much more culture available to you making it a popular destination in Europe with families and couples also.  The famous Royal Palace will introduce you to the aristocratic history of the city and a visit to the famous Rijksmuseum will no doubt inspire you with the works of Vincent Van Gogh and other famous artists.  With these highlights under your belt, you will have enjoyed the very best Amsterdam has to offer.
Barcelona
Being a vibrant and colourful city in Europe, Barcelona is steeped in Spanish culture which means you can expect amazing food and incredible local wines during your short visit. Barcelona is around a 2 hour flight time from the UK, so you can be enjoying the warm Mediterranean sunshine at your own pace in no time at all.
In Barcelona you'll some impressive local landmarks and attractions from the famously unfinished Sagrada Familia to Park Guell, another of Gaudi's famous works.  Barcelona is a city with lots variety when it comes to places to visit, making it the perfect choice for a short city break.  If you want to avoid the queues, you can always just head to the beach, like the locals do, and soak up the sunshine.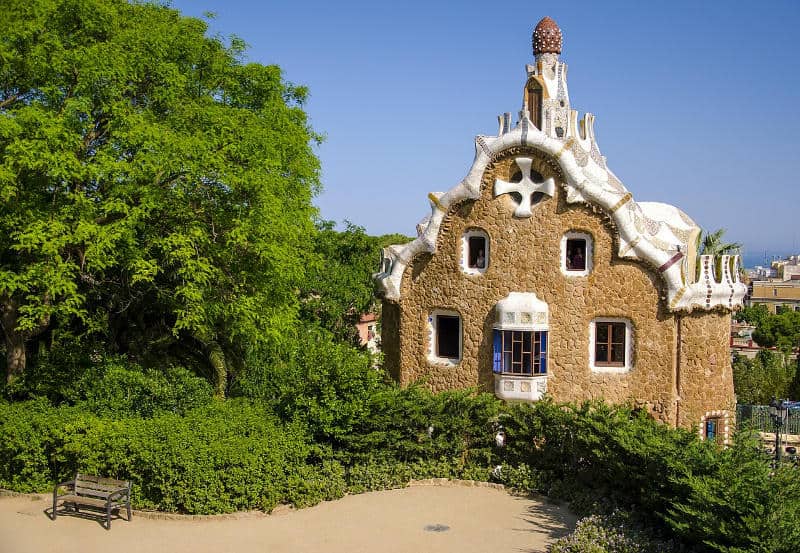 My advice to you to make the most of your city break is wander the streets and get off the beaten path to find the most authentic local tapas bars and restaurants. You will find yourself very quickly in foodie heaven enjoying those delicious Mediterranean flavours in no time at all.
Berlin
If you are looking for cheap weekends away in Europe then Berlin is perfect for all kinds of budgets.  Berlin is incredibly affordable for the money conscious traveller, but is not short on culture or historic places to visit.
Berlin certainly has a chequered past, but it's a city keen to learn from its mistakes and does not shy away from the atrocities of the last century.  First time visitors should venture to the Memorial of the Murdered Jews or Europe and take a moment to hear the stories of those affected by the Nazi Regime in the free to enter museum.  You can also visit inside the Reichstag, walk along the River Spree and see the Eastside Gallery.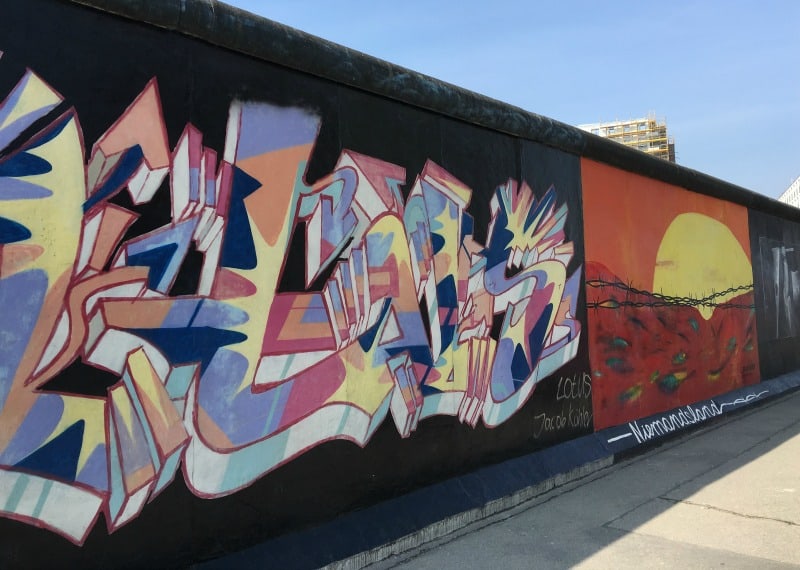 Berlin is a city that deserves slow reflection, as it can provide visitors with a lot to process in a relatively short amount of time.  Don't rush it and give the lessons it will teach you the time they deserve.
Venice 
Venice has to be one of the top contenders for romantic city breaks in Europe, but it has a lot to offer even if you are not visiting as a couple.  This European destination is affectionally known as the floating city due to its impressive canal network.  You won't find cars or motorbikes in Venice, just gondolas and a public transport system powered by boats.  Venice is the perfect destination for slow travel by all accounts.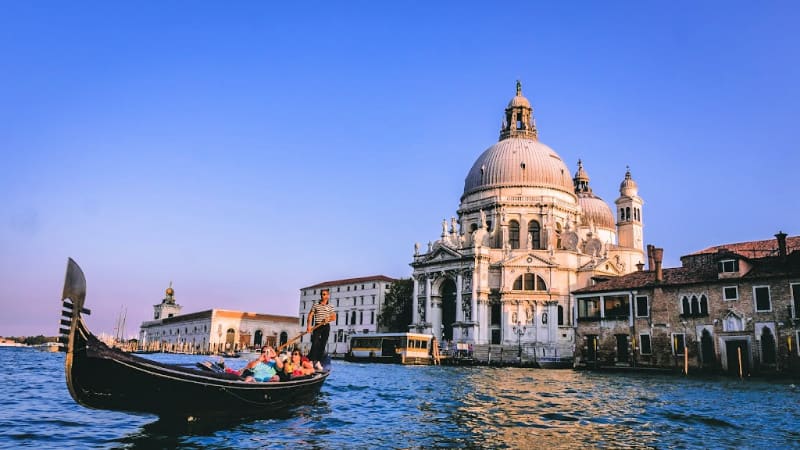 Venice boasts Italian charm at every corner and is the perfect place to wander the streets and lose yourself in its faded architecture and gothic features.  Whilst popular attractions like St Mark's Square and Doge's Palace may be high on your list of places to visit, taking a stroll around the back streets will take you away from the tourist traps to discover charming cafes and restaurants and an abundance of churches that are free to visit.
Hamburg
Let's pop back to Germany for a second, as you may not have considered Hamburg for your next short city break.  This European city doesn't not share Berlin's historic scars, but instead you will discover a wealthy port with an impressive network of canals.  More than Venice or Amsterdam as it happens!
Being a flat city, it's easy to walk at your own pace.  The National Maritime Museum holds a particularly impressive collection of all things nautical over many many floors for enthusiasts or families to enjoy.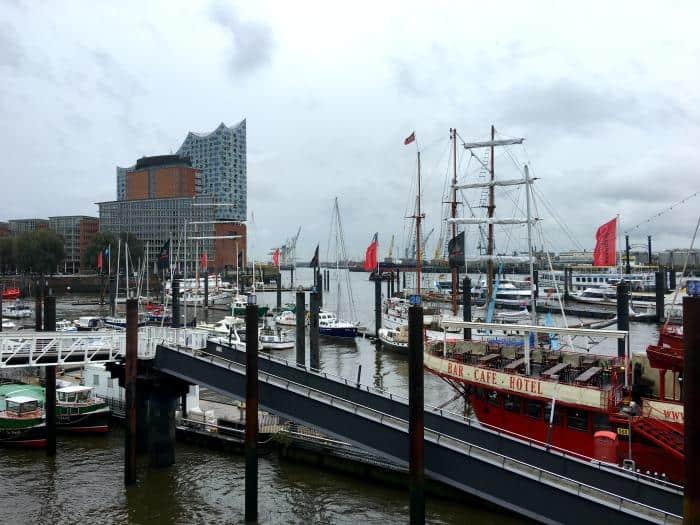 Hamburg's most interesting and unique attraction could arguably be Miniatur Wunderland, the world's largest model railway.  This exhibit has been built with passion and the details are beyond impressive promising you a miniature trip around the world without even leaving the city.  It's a place you will want to leave ample time for and will enjoy marvelling at every detail.
Paris
Paris is another contender for romantic weekends away, and with an incredibly short flight time from the UK it is a popular European destination with UK visitors.  With its blend of Medieval, Renaissance, Roman and Classical architecture many of the buildings are adorned with lavish details and designs.  Take your time to enjoy it, and don't forget to look up and enjoy some of the most beautiful streets in the world.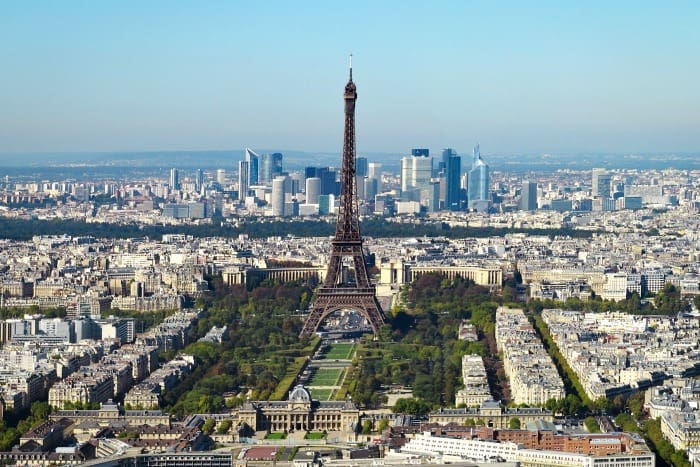 As a city, it's the proud owner of some of the most famous landmarks in Europe including the Eiffel Tower, the Louvre and of course Notre Damme which was sadly destroyed by fire. Pick a few of its prestigious landmarks and make the most of what they have to offer.  You might not be seeing the Mona Lisa again for a while, so enjoy that enigmatic smile for as long as you can.
Lisbon
Lisbon in Portugal is becoming an increasingly popular European destination for a city break from the UK.    Being a coastal capital city, it enjoys a slower pace of life than other cities in Europe which visitors seem to appreciate.
Lisbon was largely destroyed by an earthquake in 1755, and was then rebuilt to become the city it is today.  This story is shared at the Lisbon Story Centre and gives travellers the opportunity to learn about the dramatic events that unfolded during this time.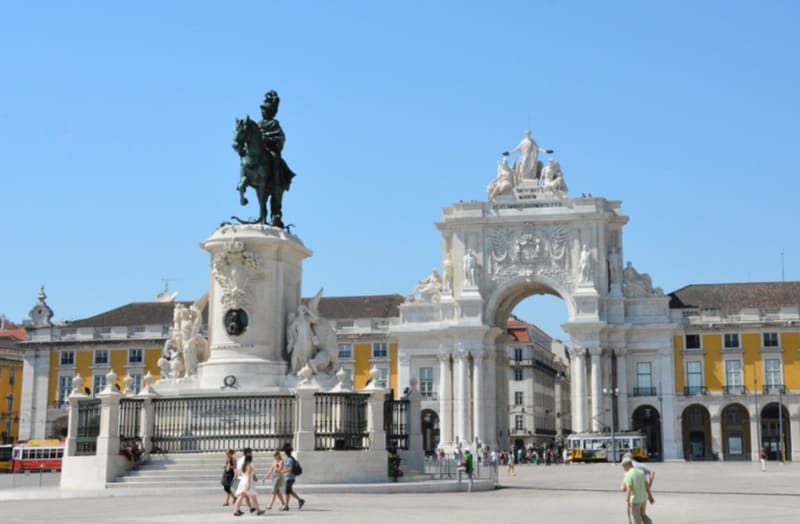 With exceptional architecture and impressive local landmarks like the Tower of Belem or the Monument of Discoveries, the promenade is the perfect location for cycling or walking whilst enjoying the local sights . For those with a sweet tooth, you will want to experience the tasty local delicacy, Pastel de Nata which, as well as being a delicious egg tart, has its own story to tell connected to the monks of the Jeronimos Monastery.
If you consider this your list of things to do in Lisbon, you'll experience the local culture and historical sights at a relaxing and memorable pace.
Here, I've covered some of my top short breaks in Europe, but did I miss any of the list?  If you have a favourite European destination, please do share why it should make this list in the comments below.