I'm so pleased that I decided to drive in Iceland when we visited back in March. I have to admit that I was nervous as I hadn't driven on the left for many years but when our road trip got underway I soon realised there was nothing to worry about. If you are going to Iceland, I would strongly recommend that you hire a car as it is a country that lends it's so well to the excitement of exploring and adventure. These are my driving in Iceland tips to help set you up for your trip to this beautiful country.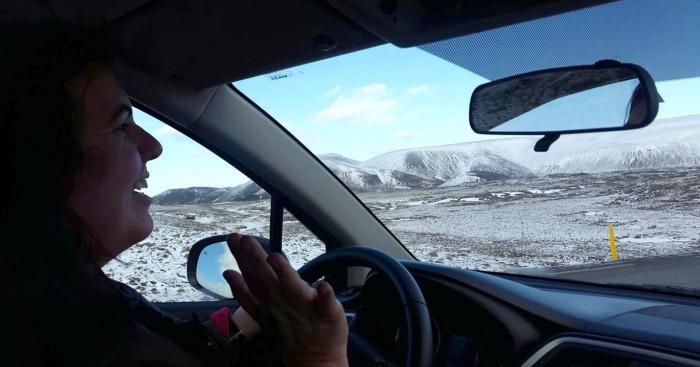 Don't Be Nervous Driving in Iceland
If you are feeling concerned for any reason at all, please don't be as if you are an experienced careful driver you won't have any problems at all. The roads in Iceland are not as busy as the UK. I watched a few YouTube videos on the routes we would be taking and I soon realised that driving wouldn't be a problem at all. It definitely helped me feel more confident about hiring a car and I would have no problem taking on a DIY Game of Thrones Iceland tour.
Don't Hire A Sat Nav
When you hire a car in Iceland there are a lot of add ons you can buy. We hired a sat nav for our trip and barely used it. We managed to navigate Iceland with the maps in our travel guide, which is a testament to how easy it is to get around the country. If you have a travel companion that is happy to read the map, then my advice is to go back to the old fashioned method and save yourself around 10 Euros a day.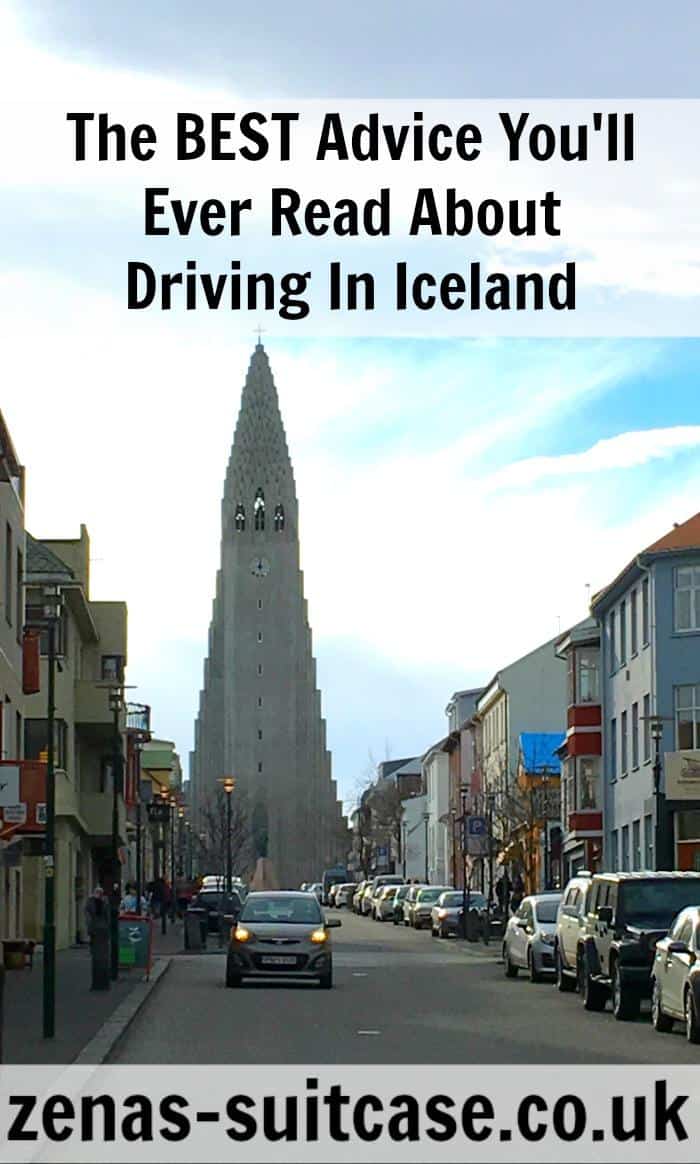 Get a 4WD at Least
One thing I would advise that you don't skimp on is the type of car you hire in Iceland, especially in the winter. We hired a 4WD car which really helped with my driving confidence especially through the snow blizzards. A 4*4 is also a great option, certainly from the perspective of your driving position and the view you will get while on the road, but as long as you have a 4WD you will be OK.
If you wanted to experience the the ultimate road trip around Iceland with complete flexibility and also safety, then check out hiring a winter campervan for your holiday. Not only do they provide you with a cosy place to stay literally at your fingertips but you can also have complete control over your itinerary while exploring Iceland and it's incredible landmarks.
Be Careful of the Strong Winds
Iceland is pretty famous for it's weather, and it can literally change on a six pence. One thing you might not realise is going to be a problem is the incredibly strong winds you will be exposed to, especially on the coastline. The winds in Iceland can literally take a door of it's hinges if it catches it in the right direction so be super careful when getting in and out of the car when you are visiting places like cliffs.
Be Sensible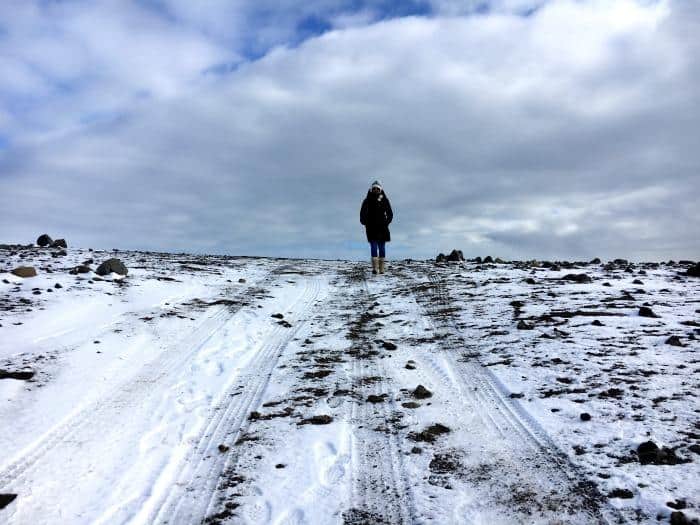 Once you've realised that driving in Iceland is a lot easier than you thought it was going to be, it can be easy to get carried away. Snow tyres are great in the winter months, but they aren't miracle workers. Still be cautious about driving in this country and don't try and take on anything to adventurous. You might be starting to feel pretty invincible but your car still isn't going to make it up this snow covered hill, no matter how hard you try.
Share the Driving
On our recent road trip, I did all the driving. I was happy to do it as it really added to our adventure and my travel partner was clear she wasn't a confident or experienced driver. If she had of been though, it would have been great to share the driving. When you are behind the wheel you get to glimpse at the gorgeous scenery going by, but you don't really get chance to take it in.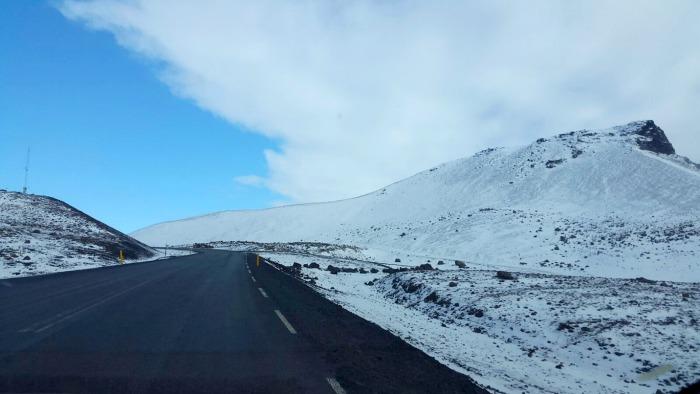 Shop Around for Car Hire Deals in Iceland
You've already heard me talk about how expensive Iceland is, and hiring a car here is no different, but there are deals out there. Before you purchase your car hire look for deals online and compare not just the price for your trip but what's included in the hire agreement as well.
Get Extra Insurance
You can often purchase additional insurance that will cover or reduce the excess you have to pay if there is damage to the vehicle. If this is your first trip to Iceland then I would say it is worth the investment as it will give you peace of mind incase there is any damage. Also, bear in mind, especially if you are driving in winter, that there are some unpredictable elements to driving in this country so it might be money well spent.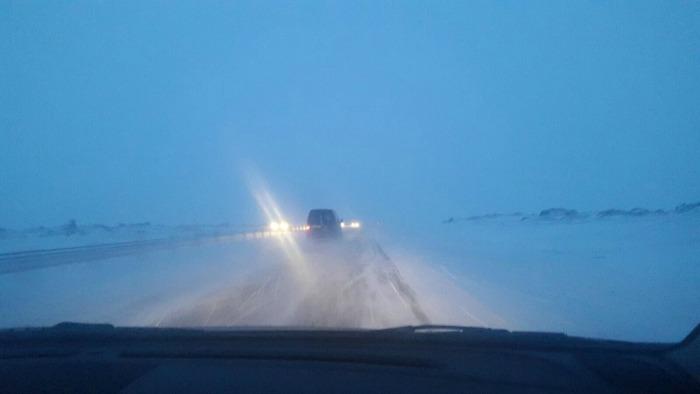 Know The Law
It's worth finding out what the driving laws are in any country you visit, and Iceland is no exception. If you are driving a hire car it is usually obvious that you are a tourist and if the police observe you breaking the speed limit or causing dangerous driving then they are going to come down pretty hard on you.
You are not immune from speed camera fines either just because you are in a hire car. The hire car company is likely to take a deposit from your credit card and if you receive any speeding fines they will be charged out of this.
These tips are from things I learned when driving in Iceland in winter. I think they will help you to have a great experience when you explore the country and most importantly keep you safe. If you are taking your trip to Iceland in the summer, then hiring a camper van is an excellent way to explore the country and take your adventure to the next level and there's plenty of campsites en route to help you plan your trip.
Have you ever hired a car in Iceland? What tips would you share from your experience of driving in Iceland?
If you liked this post, then check out our experience at the Blue Lagoon and whale watching.
Know someone who would enjoy this post? Please do share it with your friends and followers, as it would literally make my day.
For the latest blog posts, offers and giveaways don't forget to subscribe to Zena's Suitcase. You can also follow the latest updates on Twitter, Facebook, Instagram and Pinterest.