Did I mention that I visited Venice recently for a short break.  Oh, you heard! Sorry about that.  I'm getting old, and repeat myself a lot these days.  If you caught my post about 'How To Visit Venice On A Budget', you'll already know that money was a consideration when booking the trip.  I've also shared with you how we got on eating in Venice, as lots of people commented on Instagram about their hit and miss experiences of food in the city.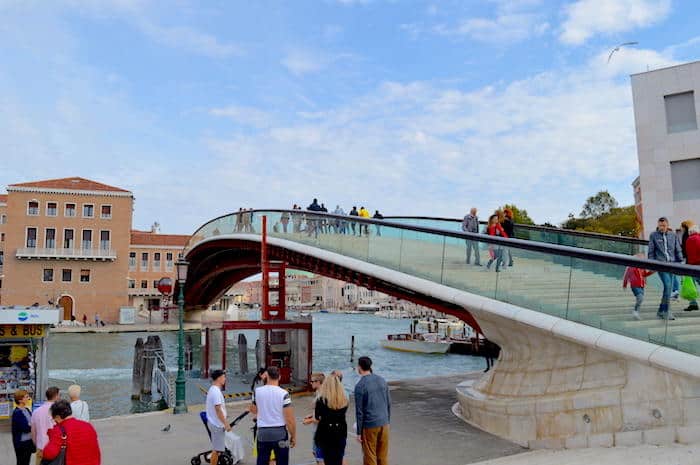 When you go to a beautiful city like Venice, one thing that you come back with is a lot of is photos.  I couldn't help but take a snap at every opportunity.  My poor friend probably found it a little bit tedious by the end of our trip.  It might also have played a part in cutting it fine with catching the bus back to the airport, but it was only one of the factors.  Getting the wrong boat back from Burrano was mostly to blame, I'm sure.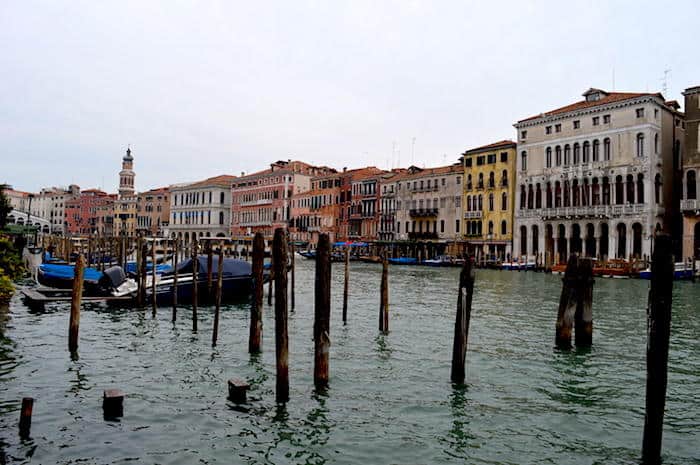 As we visited in October, we took a slight risk with the weather.  I'm personally not a fan of it being overly hot, especially when there is a lot of walking involved, so it's a risk I'm happy to take.  The weather was pretty good to us to be honest, with a bit of a cloudy start to the trip, brightening up to beautiful sunshine, with only one slight shower as we were leaving.  What we ended up with was perfect walking weather, so there really wasn't a lot to complain about.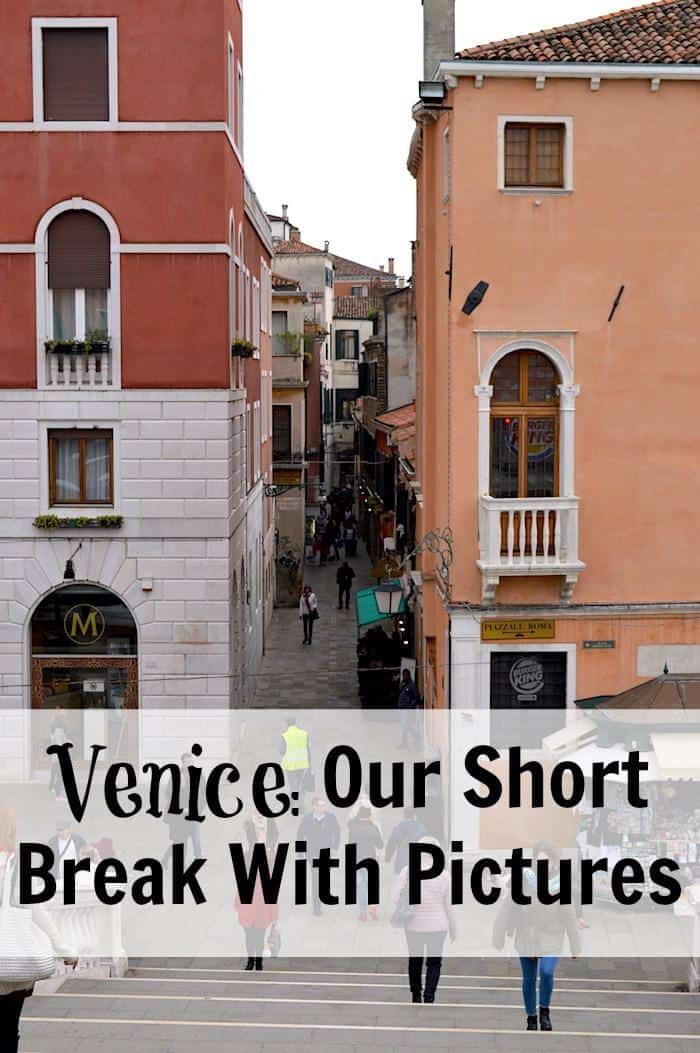 As I have so many pictures from the trip, I really wanted this post to be about sharing what we saw.  It seems a shame to have so many snaps, and for them never to make it off the SD card, as they didn't quite fit with the posts I've already written about the trip.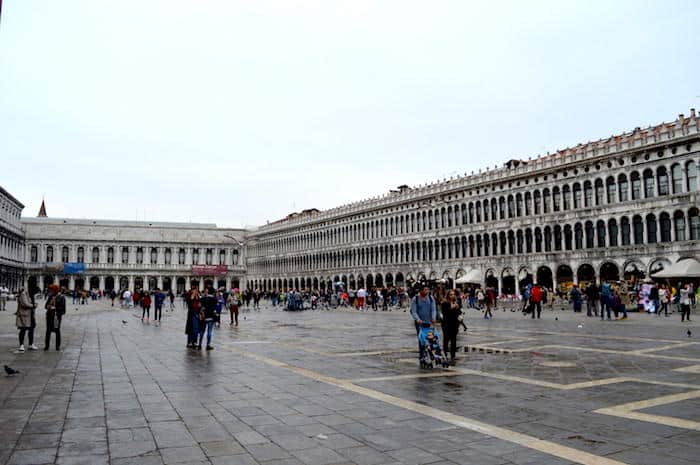 As we were staying in Mestre, our daily itinerary for Venice began at Piazza Roma, at the top of Grand Canal.  This is a good place to start, as it gives good access to the city either via public transport or on foot.  We were both keen to see St Mark's Square, so headed to the San Marco district when we arrived.  This is a very touristy area, but one of those boxes you have to tick if you know what I mean.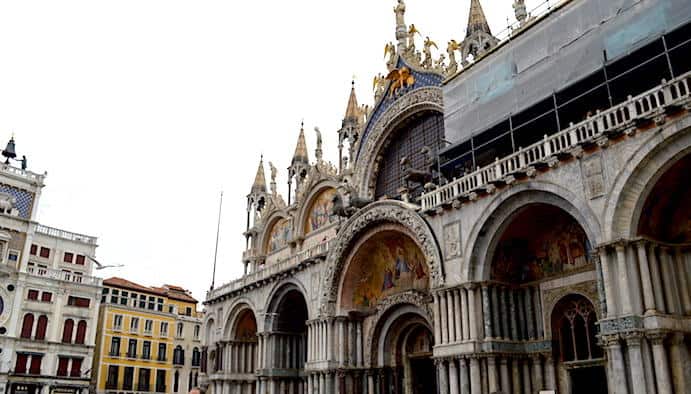 If ever there was a record for how quickly you could tick that box, we probably set it right then in our whistle stop visit.  We had already agreed that we weren't overly excited by going into the museums, so after a few photos, we headed over the bridge to Dorsodoro, where another Basilica had caught our eye.  As there was no queue and it was free to enter, we decided to explore.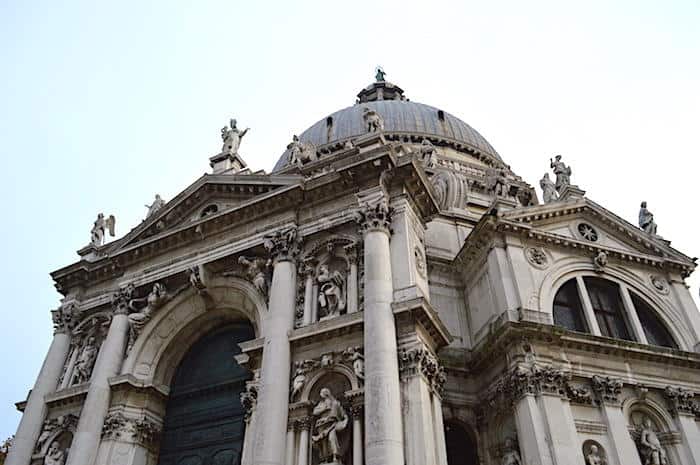 After a little more sight seeing, we took the boat along Grand Canal as evening started to creep in.  Now, we were incredibly tired, and perhaps a boat trip wasn't the best move, but our feet needed a rest and it was nice to see the buildings lit up at night.  There came a point where we could take no more of the swaying boat and it's rather noisy engine, and made our escape a few stops away from Piazza Roma in search of food before getting the tram back to the hotel to get a good night's sleep.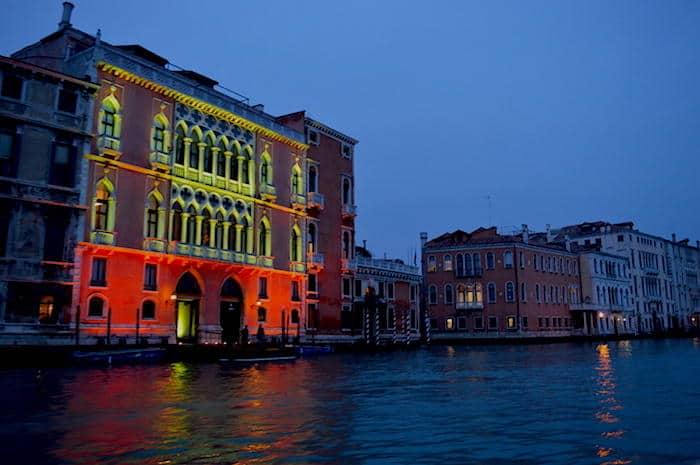 The next day took us in the direction of the Ghetto, with more churches, canals and a visit to the cemetery and Murano.  We weren't overly impressed with Murano, if I'm honest.  We popped into a few glass shops, and stopped at a very overpriced restaurant for a drink.  I wish I had spotted the sign in the window asking guests not to put any reviews on Trip Advisor, especially critical ones about their service and attitude.  At least we only ordered a drink!  It could have been a lot worse.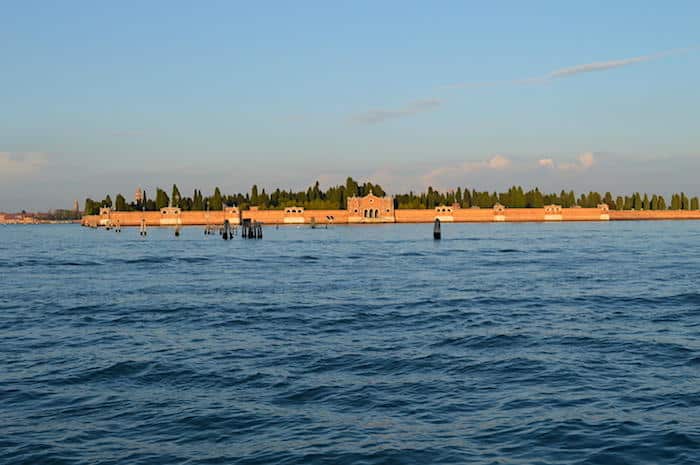 When we got back to the mainland, we strolled some more, before stopping for a pre dinner spritz.  This was my first experience of the apersol spritz, and it was definitely a drink I could grow to like, a lot.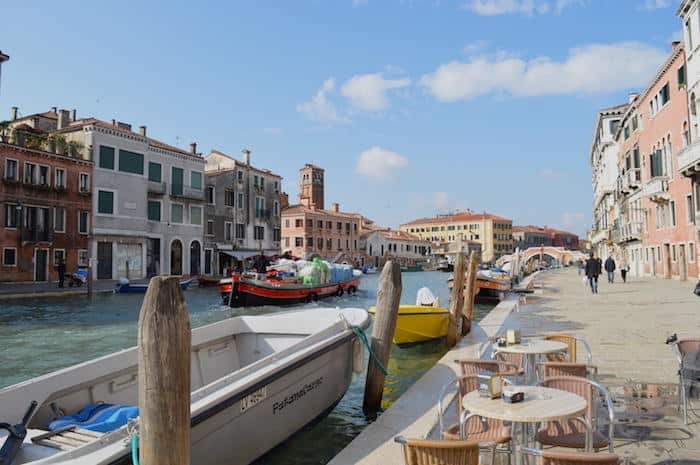 Our final day in Venice seemed to go by so quickly.  When you are due to leave a place, the time just seems to run a way with you.  We seemed to get everything wrong with our map reading, and public transport choices.  We had become complacent, thinking we had nailed this city when it came to getting around, but Venice definitely had the last laugh proving to us that it really was a maze after all.
After a little detour, we managed to get the boat to Mazzorbo, but when we went to get off a women asked me a question and we became distracted.  As we dawdled trying to alight the boat, the door was closing and the boat was on it's way to the next stop.  Fortunately Burrano is only a short walk from Mazzorbo, but still it was a detour we could have done without.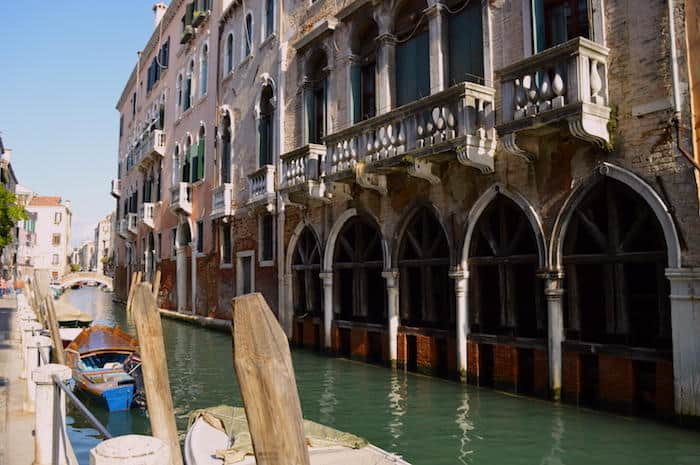 After another of those leisurely Italian lunches we had become accustomed too, we meandered into Burrano to explore the island.  Now our lack of time really was catching up with us, and we were disappointed we would be leaving this colourful island so soon.  We headed back to the boat stop, and instead of actually taking notice of which boat we were getting on, we just followed the crowd.  Well it turns out the crowd were getting on the boat that literally went around all the islands, and it's final stop was San Marco.  If you aren't in a rush then the stroll back to Piazza Roma is a pleasant one.  If you have a bus to catch, all of a sudden it becomes more of a chore.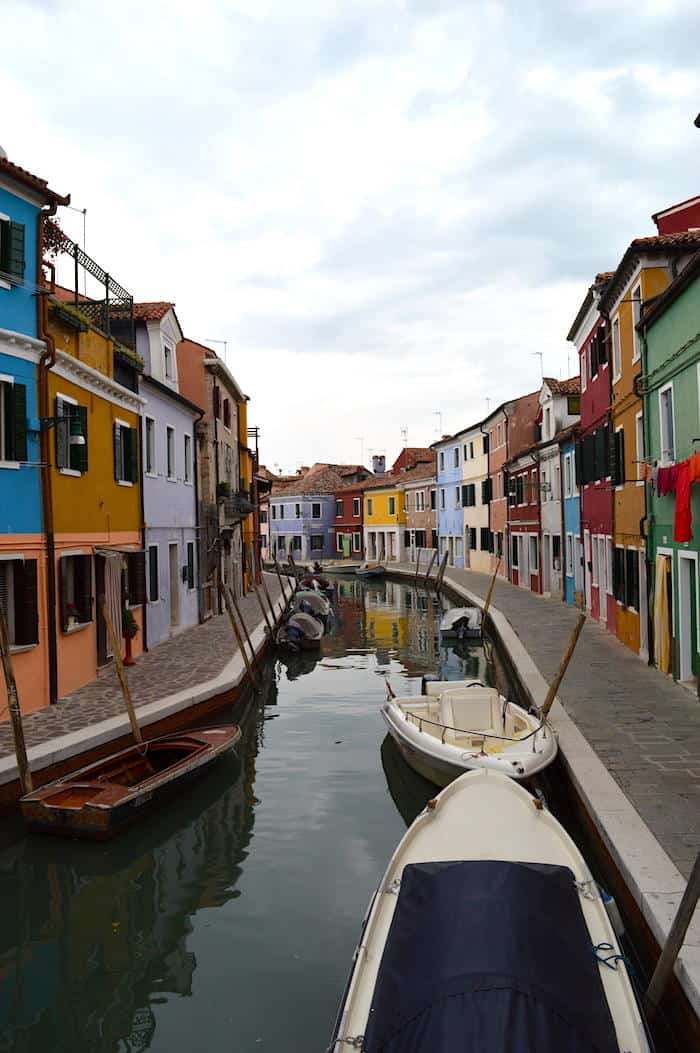 The map offered us a quicker route back than we had previously used, through Santa Croce.  This new district offered so many photo opportunities that a few snaps along the way had to be taken.  We got to Piazza Roma, and made a dash for the tram sitting a the stop.  We need not have run quite so fast, as the tram sat there for a further 20 minutes, definitely not what we needed!  When we got to the hotel, they said we wouldn't make the bus if we used the tram and booked us a taxi.  We waited, and we waited and no one arrived.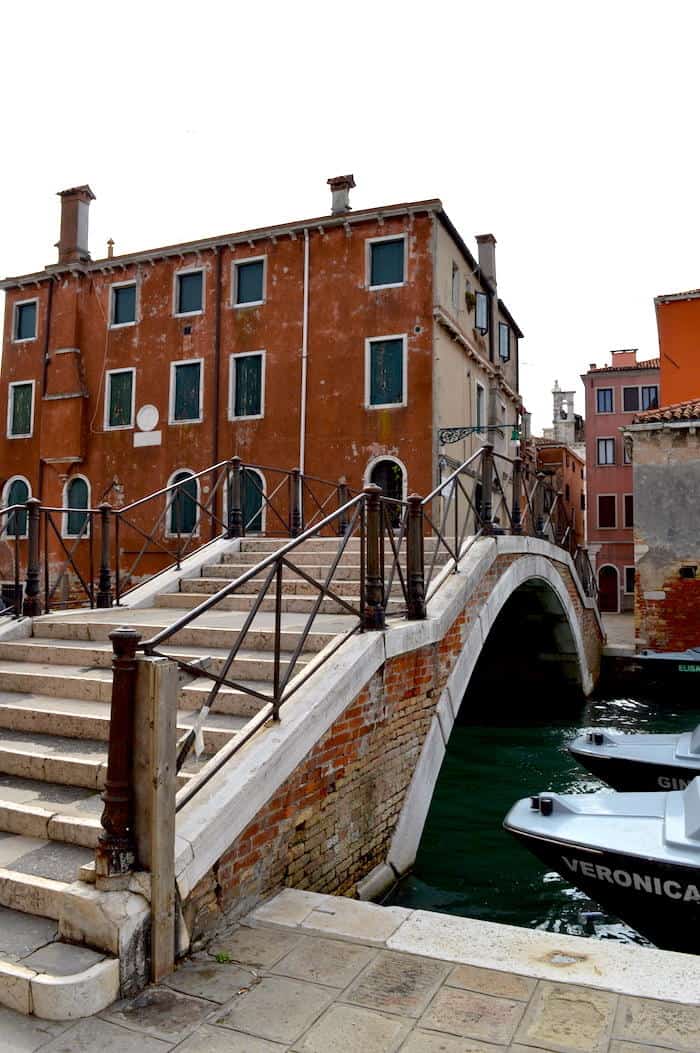 This is when the hotel really stepped up and the concierge took us in their own mini bus and we made it to Mestre Train Station just in time to catch our bus.  That was a bit of a life saver in some respects, as we would have been looking at a pretty expensive taxi to get us to Treviso airport for our flight.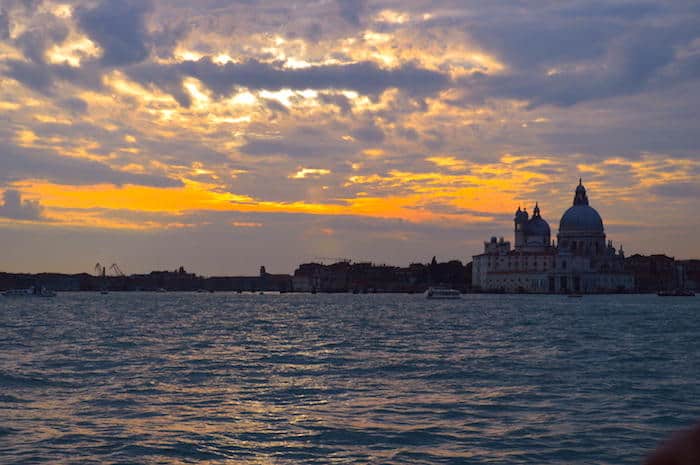 Despite a more challenging final day in Venice than either of us would have liked, we still had a really good trip.  One more day there would probably have made it perfect, so we weren't rushing quite so much at the last minute and to make sure we had ticked all the tourist boxes we wanted to tick.